Newest TicketSave reviews & complaints
Paralegal
I hired S.O, the man behind TicketSave, and he was able to have the charges withdrawn on two silly traffic tickets. Basically, the prosecution didn't provide disclosure on time and that can be used in your favour. Initially dealing with Sean was fine. A phone call, and a series of text messages and emails. I hadn't heard from him in a month, and then five days out from my trial date I texted (messaged) him about what our strategy would be. I had no idea if I should be at the trial or not, or if there was even going to be a trial. He hadn't filled me in, because he wasn't prepared. He wasn't sure if I should show up for court or not. He checked what he needed to check and got back to me and said that he hadn't gotten disclosure from the prosecutor, so most likely the case would be put off. All the while he became increasingly more defensive, condescending, judgmental, and arrogant in his text responses. A phone call later in the day had him flipping his wig into a total rant on the telephone about my "behaviour", and saying he was recording the phone call without my permission! Overall, I find him completely unprofessional, unorganized, and extremely difficult to work with. I would not recommend S.O to anyone I cared about. Behaviour wise, if Trump had a twin, this guy would be it.

Strangely enough, even after he told me off, he still wants me to post nice things on social media about him! Providing me with links via text message for me to go to. I'm sure he will continue to harass and harangue me via text for my negative postings, but I don't care.
Is TicketSave legit?
TicketSave earns 91% level of Trustworthiness
SAFETY NOTICE: ComplaintsBoard has analyzed TicketSave and determined that it has perfect credibility and is completely trustworthy, with a legitimacy rating of 91%.
We found clear and detailed contact information for TicketSave. The company provides a physical address, phone number, and email, as well as social media account. This demonstrates a commitment to customer service and transparency, which is a positive sign for building trust with customers.
A long registered date for ticketsave.ca can be seen as a positive aspect for TicketSave as it indicates a commitment to maintaining the website and its domain name for a long period of time. It also suggests that the company is organized and has taken steps to secure its online presence.
The age of TicketSave's domain suggests that they have had sufficient time to establish a reputation as a reliable source of information and services. This can provide reassurance to potential customers seeking quality products or services.
Ticketsave.ca has a valid SSL certificate, which indicates that the website is secure and trustworthy. Look for the padlock icon in the browser and the "https" prefix in the URL to confirm that the website is using SSL.
Our scan shows TicketSave website is free from malware and phishing activities, which are types of online threats that can include viruses, worms, Trojan horses, ransomware, and other malicious code, as social engineering tactics used to trick users into sharing their personal information.
Ticketsave.ca has been deemed safe to visit, as it is protected by a cloud-based cybersecurity solution that uses the Domain Name System (DNS) to help protect networks from online threats.
However ComplaintsBoard has detected that:
While TicketSave has a high level of trust, our investigation has revealed that the company's complaint resolution process is inadequate and ineffective. As a result, only 0% of 1 complaints are resolved. The support team may have poor customer service skills, lack of training, or not be well-equipped to handle customer complaints.
Ticketsave.ca has relatively low traffic compared to other websites, it could be due to a niche focus, but could also indicate a potential lack of traffic and popularity. The ticketsave.ca may offer a niche product or service that is only of interest to a smaller audience.
TicketSave protects their ownership data, a common and legal practice. However, from our perspective, this lack of transparency can impede trust and accountability, which are essential for establishing a credible and respected business entity.
Our Verdict: TicketSave is highly recommended company, but beware of poor customer service. Their 0% Resolve Complaints rating is a cause for concern. We advise using their services securely and reviewing complaints beforehand.
Collect Your Trust Badge
Be recognized for outstanding customer service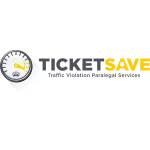 TicketSave

contacts
We are here to help
19 years' experience in successful complaint resolution
Each complaint is handled individually by highly qualified experts
Honest and unbiased reviews
Last but not least, all our services are absolutely free