Sypwai Customer Reviews
10
Rate your recent experience
SYPWAI Review: An Accessible Way to Earn Money with Artificial Intelligence Training
The SYPWAI online platform (sypwai.com) has been a real lifesaver for me, especially with the current state of our town where there are a lot of people out of jobs. I was determined not to go abroad and just do unskilled labour as I really wanted to learn and grow, which is why I was thrilled when I heard about the opportunity to train artificial intelligence through SYPWAI.

The best part about SYPWAI is that it's incredibly accessible and easy to use. I didn't have to worry about raising money for my own facilities since I could easily rent the device and start training right away.

After three months of consistent use, I am thrilled to say that SYPWAI is a real earner for me, as I am now earning $1,800 a month, which is beyond what I would have expected when I first started out. I have to say that the process has been seamless and I have had no issues whatsoever.

Overall, I would highly recommend SYPWAI to anyone who is looking to make money in an innovative and meaningful way. The training process is easy to understand and there is a sense of satisfaction in knowing that you are contributing to the development of artificial intelligence. SYPWAI is an incredible platform and I am grateful for this opportunity.
Exceptional Problem-Solving and Earning Potential with SYPWAI: A Review
Hey there! I recently had the opportunity to try out SYPWAI, and I must say that my experience has been quite impressive thus far, despite the short period of time that I have used the platform.

To begin with, I was able to rent some power with ease and even quickly accustomed myself to using it efficiently. Upon entry into the platform, I was presented with an interesting array of logical problems to solve which I found quite engaging. To be honest, I had expected the problems to be extremely challenging, but to my surprise, the solutions were relatively straightforward.

What I enjoyed most about using SYPWAI is that I was able to earn my first salary within that short period. This gave me a sense of accomplishment and as a result, I have recommended the platform to other family members who are equally fascinated by its unique capabilities.

The amazing functionality that SYPWAI offers can't be overemphasized - not once did the program crash during my usage. It was able to maintain its high-performance standards and proved to be reliable. Moreover, I was impressed by the high level of customer support offered by the technical team. They were quick to respond to my inquiries and offered useful solutions to any problems I encountered.

In conclusion, I think that SYPWAI is an exceptional program that delivers on its promises. From great functionality, remarkable performance and technical support, everything works perfectly, making it a great option for anyone seeking to improve their technological and problem-solving skills. Highly recommended!
Join the Future: Work with SYPWAI to Train Neural Networks and Change the World
Have you ever wanted to be a part of something greater than yourself? Perhaps, you have always dreamt of leaving a lasting legacy that will change the world. Look no further than SYPWAI, an innovative startup company that is focused on training neural networks - artificial intelligence.

As someone who is passionate about the development of modern technology and building a better future for my children, working with SYPWAI has been truly fulfilling. The company's training process utilises a special minicomputer, which can be purchased or rented separately. The task at hand is to train neural networks, and for successfully completing each task, a pleasant monetary bonus is due.

With SYPWAI, you can easily earn a second salary with intensive work. It's an opportunity to work on exciting projects in a highly innovative industry, and get paid for your efforts. The possibilities are endless since the world is continuously moving towards automation and artificial intelligence technology.

At SYPWAI, you will work alongside some of the brightest and most talented individuals in the field. The company was founded by a team of visionaries who understand the vast potential of artificial intelligence and seek to maximise that potential.

In conclusion, SYPWAI is more than just a job; it's a chance to be part of something extraordinary that has the power to change the world. Join this innovative startup today and be part of the future.
Mind-Blowing Performance and Stunning Visuals: A Review of the Latest Apex Gaming Laptop
SYPWAI is a truly breakthrough startup. Artificial Intelligence is the future, so it is not only prestigious but also incredibly interesting to participate in the promotion and training of neural networks. Training is done by solving logic problems and answering simple questions. Computer analysis of answers from different users will help machine intelligence grow and develop. I like the fact that you can work as much as you want - you want 2 hours a day or even a week, and you can arrange yourself a full working schedule and make a great living.
SYPWAI Review: Improving Intelligence and Accessibility with a Versatile Platform and Incredible Technical Support
SYPWAI is an amazing platform that has helped me in numerous ways. One of the biggest advantages I've gained from the platform is the ability to learn and improve my intelligence. This is due to the logical tasks offered by the program on the mini-computer that vary in difficulty levels. As a result, my mind has been constantly challenged to think critically and logically, which has improved my overall cognitive abilities significantly.

What is even more impressive about SYPWAI is that the company offers different cooperation options for people with different education and skills. This versatility has made the platform accessible to a wide range of individuals, regardless of their level of education and expertise. I, personally, decided to purchase the device instead of renting it, and I have never looked back. Owning the device has given me the opportunity to maximize all that SYPWAI has to offer, and I have been able to take advantage of every feature available to me.

Of course, to fully understand all the features and functionalities provided by SYPWAI, I had to reach out to their technical support team. I am pleased to say that my interactions with them have been nothing short of fantastic. The technical support team is always friendly, accommodating, and willing to go above and beyond to ensure that I understand all the aspects of the platform that I am using. They effortlessly clarify all the confusing and unclear points, which has made my experience with SYPWAI that much more enjoyable.

In conclusion, I highly recommend SYPWAI to anyone who wants to improve their intelligence and cognitive abilities. The platform is versatile, accessible, and offers a multitude of features that cater to users of different backgrounds and skill levels. Additionally, their technical support team is one of the best in the business, making the platform not only exceptionally intelligent but also surprisingly user-friendly.
Review: SYPWAI - A Transparent and Reliable Platform for Innovative Work
Working with SYPWAI has been an absolute pleasure. Initially, I admit I had my doubts, as I always do when working with new technology. However, as soon as I opened up the website, I was greeted with clear instructions and an easy-to-use platform. From there on out, I was able to seamlessly integrate myself into the project and start working towards my goals.

I greatly appreciate the support provided by the technical team at SYPWAI. They are always available to answer any questions or help with any issues I encounter along the way. It's reassuring to know that if I have any problems, they will be resolved quickly and efficiently.

The real success of SYPWAI, though, lies in its honesty and transparency. The project is very much legitimate, and the company values their employees greatly. I have found them to be incredibly reliable in terms of payment and compensating their staff with bonuses. As a worker, it really motivates me to feel that my contributions are not just valued, but rewarded as well.

Overall, working with SYPWAI has been a wonderful experience. It's refreshing to see a company breaking boundaries and offering something new to the world. I'm so glad I took the leap and started working with this innovative team!
Sypwai: A Refreshingly Intuitive and Efficient Solution for All - A Review
Sypwai is an extremely intriguing and innovative solution that I've recently had the pleasure of using. I must admit that I was truly impressed with the service - it is incredibly user-friendly and convenient. My sincerest thanks go out to this solution's developers for making such an impressive tool available to the public.

I've come across several other tools that claim to offer similar functionality to Sypwai, but they often tend to require exhaustive and complex instructions to achieve the desired outcome. With Sypwai, however, everything is perfectly streamlined. The process is refreshingly intuitive, easy to grasp, and supremely efficient. All you need to do is take your time and explore all that this service has to offer.

In fact, I was so pleased with Sypwai that I bought it for my son, who recently graduated from university. As we all know, it's not always easy for young people to make money these days. But with Sypwai, my son has been able to earn up to $500 in a single month. I'm certain that he will be making much more money very soon.

All in all, Sypwai is a truly excellent service that I would wholeheartedly recommend to everyone. It's an amazing startup, and I'm certain that all those who begin to use it will be impressed with its incredible functionality and versatility.
Exceptional Dining Experience at Le Magnifique Bistro
I like working with SYPWAI. This company does a really good job and offers everyone to get involved for a pretty good price. However, to start working, you need to rent or buy special equipment - a special device that works like a powerful computer, but is small in size. It should be to solve diverse tasks, mostly of the logical type. I think they do not seem difficult, I think that such work can be done even by people who are far from the artificial intelligence and information technology. But it also pays well - you can easily get $400-600 per month, and if you try, you can earn more.
Exceptional Customer Support & Efficient Data Analysis: A Review of SYPWAI
As an avid user of SYPWAI, I have found the platform to be a reliable and efficient tool for my business needs. The team behind SYPWAI has truly impressed me with their exceptional customer support services. As someone who often works at odd hours, I was pleasantly surprised by the flexibility of their customer support team. Despite reaching out during early morning or late night hours, my queries have always been attended to promptly.

In fact, I have reached out to SYPWAI's tech support team on three separate occasions with different questions, and each time, I have received detailed and easy-to-understand responses. This level of dedication to customer satisfaction is rare to come by and deserves commendation.

Besides their exceptional customer support, the SYPWAI platform itself is an excellent investment for any business that relies on data analysis to make informed decisions. The platform's intelligent algorithms and well-designed interface make it easy for even the most novice user to navigate and use effectively.

Overall, I would highly recommend SYPWAI to any business looking for an efficient and user-friendly platform for data analysis. The team's commitment to customer satisfaction is truly remarkable, and I have no doubt that SYPWAI will continue to be a valuable asset to any business that utilizes it.
Sypwai Review: The Best Company I've Ever Worked With - Engaging, Profitable, and Dynamic
I recently had the pleasure of exploring the Sypwai platform on sypwai.com and I'm thrilled to share my experience with you. To put it simply, this is the best company that I've ever worked with. Not only do I feel comfortable, engaged and fulfilled while working on their fascinating projects, but the profits are always top-notch.

Working diligently on this platform has become one of my main sources of income, and I couldn't be more pleased with the results. One game-changing aspect of Sypwai is the opportunity to purchase a minicomputer, which I enthusiastically agreed to. This decision has proven to be one of my most valuable assets, as I now have instant access to all the essential programs and software tools I need, right at my fingertips!

The mini-computer is so compact and lightweight that I could easily carry it in my pocket, and all I need to do is connect it to any screen to start working! My keyboard is just as handy and portable as well, always in my pocket, always available to use whenever I need it. However, if I'm being honest, nothing quite compares to the convenience and comfort of working with my standard devices at home.

My average salary working on Sypwai typically ranges between $700 to $800 per month, which is more than I could have ever hoped for! I'm constantly pushing to improve my skills, giving my best effort in each project, and ultimately seeing the fantastic result in my paycheck. In conclusion, if you are looking for an engaging, profitable, and dynamic platform to work with, I highly recommend giving Sypwai a try!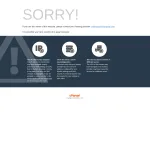 Sypwai

contacts
We are here to help
A 19-year track record of successfully managing customer reviews
Our team of experienced professionals handles each review with individual care
Honest and unbiased reviews
Last but not least, all our services are absolutely free