Sundance Vacations complaints
58
Newest Sundance Vacations reviews & complaints
Vacation package
They absolutely refuse to let me cancel my account. I'm putting a stop payment on my bank and filing a complaint with the attorney generals office. I just know what they are doing is illegal. They give you the run around saying that it's tri state financial you have to go through but won't give me a number to call. I'm sick of this. Looking online I see Tri state financial is not a loan company therefore they have no right to not let you cancel, I'm also going to file a complaint with the FTC.
Desired outcome: I want to cancel and my money back
I would like to get out of the contract and get back all of the money I have already put into it.
In August of 2022, I received a phone call from Sundance Vacations saying that I won a free vacation after attending a concert at the Toyota Pavilion at Montage. I was told that in order to redeem my free vacation, I would need to go watch one of Sundance Vacations live presentations. I went to watch the presentation, and then was told to go into a different room to wait for an agent to give me my prize. The agent started asking me questions about where I like to travel, where I have traveled in the past, and how much I typically spend on vacations. She then started trying to sell me a vacation package. I kept telling her I cannot afford it, but she kept trying to reason with me why it is a great idea. She then brought over the manager and he lowered the price and the number of vacations I would get and told me I would be "crazy to pass up an deal like this". I continued to say I could not afford it, but I felt I was being highly pressured into it. They would not allow me to go home and think about it or discuss it with my family, and they said I needed to sign the contract that night. I asked about the cancellation policy, and the agent said if I wish to cancel in the future I would just need to call Sundance Vacations and that they would work with me. After 2 hours, I finally agreed to sign a contract with them. I had to put down 1,000 up front and then make monthly payments of $132.48 for 84 months, plus a $480 annual maintenance fee. In November 2022, I lost my job and decided I could no longer afford this package. I called Sundance Vacations explaining the situation, but she said I could not cancel but that she would lower the interest rate to make my monthly payments lower. The new terms were $85.66/ month for 84 months plus $480 annually. In December I tried to cancel again, and I was unable to. I would really like to get out of this contract for which I felt highly pressured and mislead, and I would like all my money back that I already put into this.
Contract cancelation scam!
We should have RAN out the door I will never fall again for any of these calls keep on walking. They tell you things to make you fall into their trap. tell you things that make it sound great and wonderful they say we have properties all over the world you can go with your family, and also share these with friends and family, but how will I if every time you go on their site nothing is ever available, you have to book like 2 years in advance and pay the extra fee of either $299 forget if you want to book for a holiday the price goes up to $699, and most of the time they consider prime season almost all year round. I should also include the most important part. The rooms they have are super old. this is ridicules just to get you to sign a contract that is non-cancellable. Then you get home to find out there are more hidden costs and the vacation that sounded like such an amazing deal is now more than double I would pay if I booked on my own. This company is completely a scam. I've tried so many ways to get out of this contract and all they do is call for me to make payment monthly I never wanted my money back it would be nice if all I paid into this to get it back since I think I've had it for 3 years and only used it 3 times because I was forced to but at this point, I just want it out of my life. SCAM SCAM! Again, they are scam artists and know this. I will continue to post about Sundance Vacations until I receive a cancelation. I have spoken to an attorney and will continue to fight this until this is fixed every agency will know about this so call vacation thingy not even sure if I can call it a Timeshare or whatever it is you.. Just pay pay and keep paying it's like giving money out for free. I always said I will never fall for one of these and here I did, but I can say now I will NEVER EVER FALL AGAIN!
Is Sundance Vacations legit?
Sundance Vacations earns 100% level of Trustworthiness
SAFETY NOTICE: ComplaintsBoard has analyzed Sundance Vacations and determined that it has perfect credibility and is completely trustworthy, with a legitimacy rating of 100%.
We found clear and detailed contact information for Sundance Vacations. The company provides a physical address, 7 phone numbers, and 2 emails, as well as 5 social media accounts. This demonstrates a commitment to customer service and transparency, which is a positive sign for building trust with customers.
The age of Sundance Vacations's domain suggests that they have had sufficient time to establish a reputation as a reliable source of information and services. This can provide reassurance to potential customers seeking quality products or services.
Sundancevacations.com has a valid SSL certificate, which indicates that the website is secure and trustworthy. Look for the padlock icon in the browser and the "https" prefix in the URL to confirm that the website is using SSL.
Our scan shows Sundance Vacations website is free from malware and phishing activities, which are types of online threats that can include viruses, worms, Trojan horses, ransomware, and other malicious code, as social engineering tactics used to trick users into sharing their personal information.
Sundancevacations.com has been deemed safe to visit, as it is protected by a cloud-based cybersecurity solution that uses the Domain Name System (DNS) to help protect networks from online threats.
Several positive reviews for Sundance Vacations have been found on various review sites. While this may be a good sign, it is important to approach these reviews with caution and consider the possibility of fake or biased reviews.
Sundancevacations.com regularly updates its policies to reflect changes in laws, regulations. These policies are easy to find and understand, and they are written in plain language that is accessible to all customers. This helps customers understand what they are agreeing to and what to expect from Sundance Vacations.
However ComplaintsBoard has detected that:
Sundancevacations.com has relatively low traffic compared to other websites, it could be due to a niche focus, but could also indicate a potential lack of traffic and popularity. The sundancevacations.com may offer a niche product or service that is only of interest to a smaller audience.
Sundance Vacations protects their ownership data, a common and legal practice. However, from our perspective, this lack of transparency can impede trust and accountability, which are essential for establishing a credible and respected business entity.
This website appears to offer a link shortening service. Scammers may also use shortened links to make malicious or fraudulent websites appear more legitimate or to hide the true destination of a link. Therefore, it's important to exercise caution when clicking on shortened links, particularly if they come from an untrusted or unfamiliar source.
Our Conclusive Verdict: After a thorough evaluation of this company, we highly recommend doing business with them. Our assessment shows that they are trustworthy, reliable, and committed to providing a safe and secure experience for their customers.
Sundance Vacation Package
we purchase Sundance vacation and we were told that they had multiple places to travel and with our family being soo big we asked if they have places that we go with our family turns out no updates on vacation places on their end and when I speak with Customer Services they state they are working on new contracts. We paid in full and no we have to pay for a services fee that we haven't even traveled. tis is all a scam and false advertisement. the orientation was on thing and now that we have access. I called multiple time and get nowhere with them.
Desired outcome: I want my money back.
Not being able to get a full refund and cancel my contract
I want to Cancel my contract with Sundance Vacations, my hubby and I are 23yrs old and we signed up thinking this would be the thing to help us live our dreams and travel, but instead it is the thing making us broke and unhappy we haven't even got the chance to use any of the vacations because singing up for this just made financially in the deep end. I've called and called and every time I call instead of canceling and giving me a refund they just lower my monthly bill.

Sundance never has ANY vacations actually available! I looked TWO YEARS into the future trying to book our first big family vacation, and nothing was available. Also, while doing my research, I realized that Tri-State is actually just a subsidiary of Sundance, and not a stand alone company at all. There is no loan. It's a scam. I'd like my money back, and I'd like to cancel my "contract."
Desired outcome: Full Refund And Cancel Contract No More payments I want my money back
Scam!
Sundance never has ANY vacations actually available! I looked TWO YEARS into the future trying to book our first big family vacation, and nothing was available. Also, while doing my research, I realized that Tri-State is actually just a subsidiary of Sundance, and not a stand alone company at all. There is no loan. It's a scam. I'd like my money back, and I'd like to cancel my "contract."
Desired outcome: Refund, cancel my "contract," stop calling me.
Vacation package
This is such a scam. After trying repeatedly to cancel with no luck, they kept charging my bank account. I had to put a stop payment on my account in order for them to stop. Apparently that ran out and today 439 dollars was taken out! Why? I have no clue! It has been hell trying to get in touch with someone! I seriously don't think this is legal? If anyone knows what to do please let me know!
Desired outcome: I want them to cancel this account and stop taking money from me!
Multimedia Presentation Requirements
The company Sundance Vacations called saying that I "won" a vacation. After they received all my information, they asked if I was in a relationship and stated that my partner was required to be a part of all conversations. I am not married and have no legal ties to my partner and they did not win any parts of this sweepstake. There should not be a requirement that they are to have any decisions in my prize, even if they were to partake in the vacation with me. Either way, this specific requirement should be mentioned before they take down all of your personal information. So, if you ever win a prize, just tell them that you are SINGLE.
Desired outcome: I'd appreciate a response on this specific clause and the legality of a requirement when there is no legally binding document that joins two people to make joint decisions.
Vacation package
I would like to get out of a vacation package that I was pressured into needing after winning a "free" vacation with sundance vacations if I only went to a 1 hour presentation. However that presentation was a high pressure situation where I felt forced into signing up for a vacation package and when I said I wasn't interested I was pressured even more with a "better deal" After signing the contract not even a week later after I thought about my choice I called to cancel the plan which I was told that the contract is legally binding and that I am not able to get out of it. I had not gone on the free vacation and now over 2 years later have not used a single service. I have called several times with each time someone telling me something different or adjusting the contract for a "better deal" each time. I am not going to ever use the service and I want out of the contract so I can move on with my life.
Desired outcome: Would like termination of the contract and if possible money returned as I have not used a single vacation.
Want out, cant stand the lies,harrassment ect
Signed a contract never got a so called free vacation and future services they represented, not this tri state financial keeps calling and is harassing me and my wife wanting money for services not provided another bait and switch it seems. They give a phone number for sundance travel and it's a dead number they say it's our fault that we cant get in contact with them. They tell us we are aggressive talkers with them.
Desired outcome: To get out of the so called contract
Sundance Vacations
My husband and I decided to go and see what this "free week vacation and tickets to major sporting event" was all about. Right away after the video, a representative gives all the pro's of joining for their vacation package. After talking to the first representative and agreeing to the free week, another representative who is a relative comes over and goes into a rant about how awesome the vacations are, we can go anywhere in the world because the company, the owner buys these "weeks" at these incredible destinations and passes down the savings to the members. After much pushing and making us feel stupid for not wanting to take advantage of this amazing opportunity, my husband and I joined but were never told that there is a second payment that we have to pay for "maintenance" and that when you want to book a destination there's another charge on top of that. Sundance is very sneaky, aggressively pushy, they are liars and sneaks. I very much want out of this stupid contract! And like another member said, if you don't make your payment to Tri-State, they call you everyday from a "spam number" which I never answer. When I did return Jill's call, she called me right back from a local number-so beware they have caller ID!
Desired outcome: CANCEL CONTACT
vacation package
My husband & I went to listen & I don't know why but we did it. We bought into this crap. I regretted it as soon as I did & said well, I'll use it & see. I could not get into the website & when I did, I was not able to do anything. Now they're taking money out of my account & I'm not able to cancel this. I'm not sure what to do, however I'm going to speak to my attorney on this because now I have not one charge from Tri Stat Financial, but also from Sundance Financial for a completely different amount that I did not agree to. I would never recommend this to anyone! This is a SCAM!
misrepresentation of product, I feel unethical sales tactics. cannot provide services promised. allways an upsell in every property we visited.
I have been a fully paid member for more than 4 years. we purchased 12 weeks, and chose not to use the other weeks promised.

The promise of those weeks required a full time job to obtain. We were then subjected to outside companies coming into our home to "Upgrade" our membership because we were unhappy with our vacationing experience.

The properties on the registration website are never available. " You need to book at least a year early". A quote from the call in to the TAN help line.
Really, never mentioned limited availability in sales pitch.

Why are all the desirable properties. All Inclusive, at highly inflated prices per person. We travel frequently at half. And still pay fees to TAN for unused weeks.
Nov 12, 2018
10:07 pm EST
TAN, if your so concerned about "OUR PROMISE" send me a refund for my unused weeks. Oh that's right, its not the weeks of unused, unavailable property, you make your money on YEARLY FEES, if you use it OR NOT. You can not use what is not available.

Everyone who may read this, Read there PROMISE, at traveladvantagenetwork.com . Good luck, with any resolution, I think most of us are all screwed. I will be exploring my options. We are retired and I need a project.
10 one week vacation plan and 5 years later no vacations
after 5 years we paid off a $5000 loan and paid a monthly maintanance fee of $33.80 so far $1622.40 and $5000 total $6622.40 and they either had nothing in the areas they originally told us they did or no where near the area. To really rip us off we were never told about the $369 fee for each week taken for taxes and fees? WTF I come to the conclusion they are taking advantage of people and this is definitely making money and giving nothing in return. Buyer Beware
manager
I was working for Sundance vacations tamaqua office for a short time when I started everything was great then I wasn't getting enough bookings and was made to feel I wasn't doing good enough when I tried to do whatever I could to do better i got reprimanded in a completely unprofessional way, being called out infront of the entire office and pulled aside for a so called private conversation that was not private at all and also having personal things in my life brought up in a completely unessecary manor, I realized what I did wrong said I would change and do better had every intention of going into work the next day to do exactly what I was told when I went into work though I was made an example of and embarrassed infront of the entire office once again talked about during the morning meeting though my name wasn't mentioned everything we talked about the previous day was said publicly I again let it go and wanted to continue with the work day I tried to just continue and do what I was supposed to like I said I would and yet again I was pulled for a private conversation that again talked about how wrong I was even though I already said I understand and would do better every question that was asked I answered as calmly as possible because by this time I started to feel harassed my manager obviously didn't like anything I had to say or that I had anything to say at all because she expressed how she doesn't care for me and she doesn't want to work with me completely unprofessional but was to be expected I was sent home without even the chance to work in the first place and I was sent home without being paid because the manager has yet to fix my paycheck since I started working I have never met somebody who has acted this way toward an employee as an employee I have never been treated this way and I expected better from an establishment such as Sundance vacations
"free" vacation
They invite you to their office to convince you to buy their package which is a fraud plan in itself on top of it, when they say they will offer a free trip to somewhere they will make you pay every penny for it, or they will offer you a plan such that you would not take it. For example their 3 day 2 night trip means they will fly you to a city for example las vegas in the middle of the night and then return flight on the next night, so you will get 24 hours to relax, enjoy your trip and come back.
Or else, pay extra which will end up being same as booking it yourself. If you go to their presentation, there is no way you will get anything out of it, whether you take their vacation plans or don't. You will end up paying them in any case.
their false advertisement
Sundance Vacation, Take A Break Travel, Customer Service Network are all part of the same group in which I had a terrible experience with. I was originally called to be informed that I had won a "free" trip and a fire kindle and I would be able to pick up these prizes at a location in NJ. I went, only to sit in a presentation about wholeshare time shares. Needless to say, I wasted the whole morning listening to wholesale timeshares along with 5 rounds of salesman trying to sell us the timeshares. They were so persistent in asking so many financial questions even though we told them that we could not afford a timeshare. After all of that I had recieved the prize and the vacation to much of their dismay. When I tried to book the vacation, it was such a hassle since I was on hold for one and a half hours waiting to speak to a representative. This "free" trip was definitely not free at all. I had to pay $198.00 for a "refundable" deposit that they claim to hold until the trip was complete. With the booking, I had to book the flight out of state, in a city that was 1 hour away from where I lived. We had to fly spirit airlines, which did not even include any baggage with the plane tickets. There were many blackout dates and only limited us to certain dates for travel. They didnt give many choices on the hotels and even made us pay an extra $242.00 to complete the booking. That's already almost $500.00 that we are spending on this "free" trip! Once we arrived at our destination, the experience was completely horrible. In order to get our hotel room, we had to meet the agents from "Take a Break Travel" who made us fill out questionaires about our job titles and income, and informed us that another tour for time shares was mandatory. Why is the questionaire necessary? When we didn't fill it out, they insisted that we did to ensure that we were viable candidates to purchase timeshares. Also, they claimed that we would get more prizes for filling out the questionaire and attending the tours. We voiced that we were not interested in going on anymore tours, attending any more presentations, or recieving anymore prizes, and he rudely stated that it was MANDATORY for us to go or we will be fined with fees from the hotel. We asked what fees since we had already paid $500 for the trip, as well as $140 in resort fees that they failed to mention to us prior to the vacation. The manager David was so rude and unprofessional that he stated that he will inform the original booking agent that we refuse to go on the 5 hour tour and that we will be charged with fees. Completely ridculous! After leaving the area, we were hounded by multiple agents from Take A Break travel insisting us about signing up and getting free vacations from them. This company and their associates are all scammers! If you ever run into the above listed companies, I would highly advise you to stay away from them. All they want is your money. We later found out that the actual room price is $27 per night! We could've gotten a better flight flying out of the state that we lived in, a better room at a better hotel, and a cheaper price than we had paid for. This was completely stressful for the short amount of time that we would have here. It is a complete waste of time and not worth the stress!
unkept promises and expenses
I bought this vacation plan from Sundance Vacations and overtime I take a vacation, it cost me money and more money. Now I have planned vacations to the Dominican Republic and I am told that it is mandatory to purchase all inclusive package of $85.00 per day but here is the catch. The rooms are a minimum of 2 people and you have to pay for the entire 7 days for 2 people whether there is 1 or 2 people in the room. I have a guest going with me but she is leaving on Thursday but still have to pay all inclusive package fees for the full week.

Evertime I take a vacation with TAN, I end up spending more money that I can afford after paying for a vacation package through Sundance at King of Prussia in PA.

By all means, do not mess with Sundance Vacations or Travel Advantage Network. It is the bigges scam out there. I am so unhappy
they pretended to be very helpful, but in reality they want only money
I have visited the presentation of Sundance Vacations. The team was so friendly and was ready to do everything for you. I finally signed the contract with them, but when I asked if I didn't have enough money to pay them, the rep said that they would figure something out. When I had some income changes, these guys said that they would lower the payments. But they haven't done it and I have very difficult situation now. Don't trust them for 100%.
vacations
I am paying a company (Sundance) for vacations that have an additional charge and two separate monthly fees. I get nothing out of this vacation package except a headache and wasted money. Nothing that I have attempted to book is available, nothing!
Frequently asked questions (FAQ) about Sundance Vacations products and services
Collect Your Trust Badge
Be recognized for outstanding customer service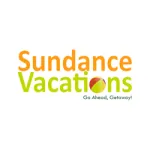 Sundance Vacations

contacts
Website
www.sundancevacations.com
We are here to help
19 years' experience in successful complaint resolution
Each complaint is handled individually by highly qualified experts
Honest and unbiased reviews
Last but not least, all our services are absolutely free