Pasternak Veterinary Center complaints
1
Pasternak Veterinary Center
-
animal cruelty
Beware of dr. Henry pasternak of the pasternak veterinary center!
Dr. Henry pasternak, at the pasternak veterinary center is practicing illegaly. He has been responsible and liable for selling expired and spoiled and toxic so-called "herbal supplements" to pet owners, resulting in the deaths of 49 cats and 31 dogs in the year 2019.
He has been and is nothing but a greedy, unsympathetic quack and crook, whom preys upon the emotions and desperation of loving pet owners.
He is also extremely rough and abusive with handling cats and dogs. He is the most abusive veterinarian.
Furthermore, all he cares about is money, money, money.
If you have had any interaction with him, concerning your beloved pet, file a formal complaint with the veterinary board.
If you have paid him any money, simply file a dispute and/or fraud charge with your bank or card services.
Your bank will grant your money back while checking into the unethical practices of dr. Henry pasternak.
This man is an absolute menace and danger and does harm to innocent pets.
He is currently under investigation for over 99 counts of animal cruelty and has been charged with malpractice.
However, he is still practicing illegaly, because he has put his license under a different name, to get around the investigation.
He also administers and charges huge amounts of money for placebo (sugar water) "injections," that are really just phony injections and not only do no good, but also harm pets!
This man is a sociopath in disguise of a so-called "holistic veterinarian."

He has also been and still is under investigation for molestation — yes molestation-of dogs.
He is a sick, sorry psychopath who has inappropriate relations with poor animals, when the owners are not aware.
We are here to help
16 years' experience in successful complaint resolution
Each complaint is handled individually by highly qualified experts
Honest and unbiased reviews
Last but not least, all our services are absolutely free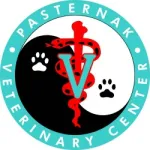 Pasternak Veterinary Center contacts