Rehm Animal Clinic reviews & complaints
Rehm Animal Clinic complaints
9
I have used Rehm for several years for any issue other than routine vaccines, my biggest complaint used to be that they were just VERY expensive. Well fast forward to today and now they are just...
Read full review
The complaint has been investigated and resolved to the customer's satisfaction.
Rehm Animal Clinic
-
Poor Service, WITH Mouthy, Neck Bobbing Receptionist
My puppy (may as well be my CHILD) recently broke her leg [3/30/2012]. With this being my first broken bone experience on an animal OR human, I was in quite a state of despair. Upon arriving at Rehm Animal Clinic, I was quickly moved to a room, where a technician (I assume) came in, asked what happened and quickly gave my pup pain medication and ultimately a sedative, to take x-rays. A young lady (long dirty blond hair) then came in, also asked what happened. I told her, the pup jumped off my lap and screamed in pain and here we are. She NEVER introduced herself OR identified herself as a VETERINARIAN! I asked her what to expect. She said they could do x-rays, but that they were to busy to "take care of" my puppy...couldn't I see that all their rooms were full and they couldn't "deal" with my broken leg until Monday morning. I was in such shock from her attitude and the $350 estimate, JUST THROUGH the x-rays, that i told her just give me my pup and we will go elsewhere. She left the room, with the door SLAMMING. I was dumbfounded that these PROFESSIONALS were not more sympathetic, empathetic OR compassionate.

THEN, the fun REALLY began with the receptionist. She was speaking in a calm monotone voice, but with attitude in the way she was bobbing her head back and forth, insisting that I HAD seen a vet, that as soon as I walk in the door of the clinic, I have to pay the office visit fee. I had to sign a waver saying I was leaving against medical advice. She told me I should calm down and treat her with respect. That she had a right to be treated with respect (head bobbing).

I had been to Rehm once before this incident, and they were great, but WAY overpriced. I can assure you, I WILL NOT be back. yOU are supposed to be the calm in the storm - not antagonists, egging on our stress and anxiety. Shame on you Rehm. Consider sending your employees to some personnel training sessions, mandate that your veterinarians INTRODUCE themselves and teach them how to be compassionate towards the stressed/anxious/owners in DESPAIR over the fact that their BELOVED FAMILY MEMEBER is in the middle of a crisis.
The complaint has been investigated and resolved to the customer's satisfaction.
Rehm Animal Clinic
-
VET CARE
We took our poodle to Rehm animal clinic on Hillcrest Road in Mobile on October 28. 2010 as we thought he was having trouble having a bowel movement. We learned that he had more trouble than that according to the vet, Dr Chris Rehm. He told us that our dog had heart, kidney and back problems as well as needing to have his teeth cleaned and that he had tape worms and needed to be dewormed and an IV as well. We have had our poodle since he was 8 weeks old and he now was 11 years old. It true that you get very attached to an animal and yet a vet should not play with emotions as he did and as the staff did. I asked if he was dying and if so how long? I was told that he can be cured and that he could live another 2 to 3 years with treatment. I told them to treat hin and they did...as well as treated themselves to CASH. We left that day with a bill of 615.00 and came home and started giving the meds. On Saturday the 30th of October 2010 he was worse and I called the vet and he told me he wanted to put him on three more meds and that I can pick them up and they would help him even more...Well he helped himself to another 215.00.
My Poodle DIED at 8:10 Sunday morning and I am glad that we were all there around him as to let him know how much he was loved and stilled loved and will forever be missed but never forgoton.
Rehms knew he was dying and yet never advisored us of this..TO THEM IT IS ALL ABOUT HOW MUCH MONEY I WILL NEVER EVER GIVE THEM ANY KIND OF REC.
Rehm Animal Clinic
-
Dead Dog; Horrific Experience
My seemingly (fairly) healthy senior citizen dachshund started vomiting in the wee hours of Saturday morning. Then he seemed better, and I thought he'd just eaten something he shouldn't have. But later on Saturday morning he declined rapidly.

Because it was Saturday, my vet was not reachable. Her on-call doc referred me to Rehm. I rushed him out there, and was told there was no one ahead of me and the doctor would be right in. However, it took about 20 minutes for the desk to input the pet info into their computer. They didn't ask for much. It's hard to comprehend why that wasn't a 5-minute job or not necessary at all before seeing a doctor since this was clearly an emergency. Young vet with obviously limited knowledge and experience came in after about 30 minutes and immediately wanted to run several hundreds of dollars in tests, while simultaneously telling me my 15.5 year old dog was in critical condition.

I knew he was severely dehydrated and pleaded with her to please start a fluid IV to try to deal with that. Vet yammered and yammered, trying to sell me the hundreds of dollars in tests. It was obvious that she is an expert at playing on the emotions of we pet moms, who clearly love our dogs and want them to survive. I asked if it would be necessary to stabilize him first before anything related to any test would matter? Her answer was, "Yes, but she'd recommend blah blah blah blah blah." Almost an hour after arriving, they finally started him on an IV and intravenous antibiotics to try to stabilize him. And that only happened because he vomited again, on the examining table, and she said she couldn't hear a heartbeat. She rushed him to the back to resuscitate him. THEN told me they started the IV.

They absolutely would not allow me to stay with him or even see him. And she told me it would take about 6 hours before they would know if he was stable. Because I was never allowed to see him, I have no idea whether he was already dead and they lied to me to earn an easy few hundred dollars since they're all about the money there. Vet called 2 hours later to tell me he died. She was surprised when I wanted to come get him to bury him. I could tell by the smell that they didn't clean him before putting him in a box so I took him out and cleaned him up before packing him up to bury him. I could find no indication of an IV having been on/in him.

While my dog was old and might have had something serious wrong with him, I'll never know if he'd be happily walking in the park today if IV fluids had been started in a timely manner. If you can avoid Rehm, do yourself a favor: Stay away from them.
The complaint has been investigated and resolved to the customer's satisfaction.
Rehm Animal Clinic
-
Response
A website for complaints only is so ridiculous! A few bad experiences could well destroy the reputation of these businesses. I am responding to the negative posts regarding Rehm Animal Clinic. This is the ONLY place I would take my animal. They are very caring and offer first rate service. They may be more expensive than other vets but in my opinion, you get what you pay for. Their high standard of service far exceeds any other practice in our area and I have seen how many run from the inside out. In the past, I also felt that Rehm was pricey but now that I am more informed and educated, I say again that you get what you pay for. Their vets excel in their fields and Dr. Metcalfe is the best ortho in this part of the country. Their vet techs and office staff are well trained and capable of handling all that is required of them. And now, they have extended their hours until midnight in order to relieve the financial burden of afterhour's fees. What other clinic in Mobile offers that? None! And everyone should remember that there are always two sides to every story. The incidents referenced are told by untrained individuals who do not even comprehend the full extent of their dog's condition. There are so many variables to the treatment of each injury or illness and so many inconsistencies with these statements…..it would be ridiculous to accept these incidents as pure fact.
The complaint has been investigated and resolved to the customer's satisfaction.
Rehm Animal Clinic
-
Lack of care after being a client for 20 years
I have taken my pets to Rehm Animal Clinic for over 20 years. My Shorkie who has been to Rehm a minimum of once a month for the year 2010, was again having a problem. I was unable to take my dog today, so my son took him in. I have paid Rehm more than $2, 000 through April 2010, for pet care. I told my son to just have Rehm put the charges on our account and we would pay as we always have. He was told that if there was an outstanding balance on an account (160 from the last visit of some $400), we could 1) pay for today's visit, and 2) leave the 4 prescribed medications today, and hope my dog got better; and hope we could purchase the necessary medication at a later date, or be reported for stolen services. At the time my son informed me of this situation, I immediately requested my pet's medical records, and paid my bill IN FULL AS DEMANDED. Does anyone have a suggestion for a good veternarian, that will work with their clients that have always paid the bill over 2 or 3 months when the bill exceed 500 plus dollars and have been a client for more than 20 years. Makes one wonder where the Rehm family vacations? I guess when you have as many mouths to feed as the Rehm family does, you need to get all of your money in full, no matter the circumstances. Money comes first always. Is your pet really as ill as prescribed by the "vet" on the demand pay plan? Do you really need all those x-rays and blood tests?
Just wondering!
The complaint has been investigated and resolved to the customer's satisfaction.
Yesterday, I called Timber Run to hopefully schedule an appt. for a spade for a new kitty that we found. The receptionist told me she wanted to let me know that she was getting ready to send my...
Read full review
The complaint has been investigated and resolved to the customer's satisfaction.
Rehm Animal Clinic
-
Pet Care or lack of
I am writing to inform you of a situation I experienced at Rehm Animal
Clinic this past weekend. It was extremely upsetting to me and I hope that
this letter might draw attention to an inattentive staff in hopes that
nobody else will have a similar experience.

Sunday afternoon, my husband and I were out in our yard working. My husband
had put out fly bait in our horse pasture and brought the container back up
to the house. While we were still out in the yard, my 1½ year old husky
dragged the container down off of the table it was on and started chewing on
it. When we came up to the house, we noticed that she was sick. She was
salivating excessively and was walking in a disoriented fashion. She was
having trouble standing up. We immediately brought her inside and called our
vet (Theodore Veterinary Hospital). The message on their answering machine
gave us two phone numbers to call, and instructed us to call the second
phone number if we did not receive a return call from the first number
within ten minutes. I called the first number, but did not receive a call
back and called the second number. This number was for Rehm Animal Hospital
Emergency Clinic.

The woman that answered told me that there was a vet there and to bring
Stella in. We loaded Stella up and, because I was in such a panic, I
completely forgot that we were supposed to be taking her to Rehm and not to
Theodore. While we had her in the car, I called the phone number and told
them what type of poison she had gotten into in hopes that it would help the
staff prepare. The woman on the phone told me that when we got there, she
would give us the phone number to poison control and that poison control
would tell us what we needed to do. When we arrived at Theodore Veterinary
Hospital we called the number back and realized that we were at the wrong
place, so we were finally on our way to Rehm.
Once we arrived at Rehm, we managed to get Stella out of the car and to the
door. There is a sign that says to knock or ring the bell. We did both.
We waited outside with our very sick dog for five minutes and nobody came to
the door. Finally the door opened, yet it was not an employee that opened
it, but another pet owner that heard us knocking form the waiting room that
she was in. We then waited in the hall another five minutes before a vet
tech finally saw us and put us in a room. Once we were in a room, she gave
us paperwork to fill out and the phone number to poison control. My husband
called the poison control center and I filled out the paperwork, all the
while, my dog is foaming at the mouth and stumbling around the room. The
poison control center told my husband that the vet needed to give her
atropine, but they would not give out any more information to him: the y
would only talk to the vet. Fifteen minutes later, the vet tech came in and
asked my husband what poison control had told him. He told her that the vet
would have to call because they wouldn't give the information to him. She
went away and about ten minutes later, a different vet tech came to get her
temperature and weight and brought her back in the room. In the middle of
all of this waiting, she had diarrhea in the room and we did what we could
to clean it up. Stella was also still salivating so much that she was
slipping on the floor because it was so wet from her saliva. Finally, 45
minutes after we arrived at the Emergency Clinic, the vet came in to talk to
us. She only looked at Stella to quickly check her heartbeat. She told us
what type of poison Stella had ingested and said that we could treat her
symptoms with IV fluids, atropine, and activated charcoal. She then left us
while she had a quote worked up. In this time, Stella's walking had
improved and her salivating had almost completely stopped. We discussed the
treatment options and decided that we were not going to treat her since she
appeared have almost completely recovered.

When yet a different vet tech returned with the quote, we told her that we
weren't going to treat her. I was quite irritated after the treatment that
we had received, or rather, the treatment we had not received. I told her
that we were quite upset that we were left to wait for so long with no idea
of what was going on while we thought that our dog was dying. She told me
that she would need to have me sign a form stating that we were leaving AMA
(against medical advice). As this vet tech walked out of the room, she
slammed the door. That was the final straw. I was very annoyed before, but
this technician slamming the door in our faces was more than I could take.
I opened that door and leaned in and told her that we were leaving and that
they could send us the bill. She came running after us and yelled at us
that she would call the police and that it was theft of services. I
overreacted at this point and told her to go ahead and call the police. I
immediately realized that calling the police was not going to achieve
anything and told her that I would pay the bill, but that I didn't want to
wait another ten or fifteen minutes for them to finally get it taken care
of. While she was getting us checked out, she made the statement that she
had only just arrived at work. I then told her, again, that I was upset
because for the last hour and a half, I had thought that my dog was dying
and that no one there seemed to care. She then told me that Rehm is just
like any other emergency room at a hospital. With that, we paid our bill and
went home. As we arrived at our house, the poison control center called us
to check on Stella. They said that they had talked to the vet and that they
didn't want to get in the middle of anything, but that their main concern
was with the dog. Apparently the staff at Rehm Animal Clinic told poison
control that there was a problem with us at the clinic. It is none of
poison control's business what happened while between us and the staff and
we felt like we were being slandered by the staff of Rehm Emergency Clinic.
It is amazing, though; that the only people that cared about our dog in the
end, were the people at the poison control center. Stella is at home now and
is doing fine. She was thirsty and hungry, but otherwise, everything is
back to normal.

I would like to say that I certainly hope that Rehm Emergency Clinic is not
like any other emergency room at a hospital. If my child were foaming at
the mouth and stumbling around after ingesting poison, I hope that the
emergency room would jump on the situation or at least let us have some kind
of clue as to what is happening. At the very least, I would expect that
they would call the poison control center and find out how to proceed with
treatment. I have never before been treated with such indifference from a
veterinarian and their staff before. We were humiliated and treated like
criminals. The staff of Rehm Emergency Clinic may have felt like we
overreacted, but for them, it was just another day at work, while for us, we
felt as if we were watching a loved one die. I hope that this letter might
open some eyes to the fact that pets and their owners deserve to be treated
respectfully by staff and that the owners should not be left in the dark
about their pet's condition.
The complaint has been investigated and resolved to the customer's satisfaction.
Rehm Animal Clinic
-
Terrible experience
I brought my dog to Rehm Animal hospital when she started foaming at the mouth and having seizures. This was 10pm they did x-rays and bloodwork I was told my pet had a broken neck that's what was causing her seizures and they wanted to keep her over night to observe her. When I called the next morning mo one would tell me how she was so I went by there she had not changed and he kept insisting that my dog had a broken neck ( she had never fallen) I told him that can't be because she had not fallen by 10 am that morning I was told that my pet needed to be put to sleep because she was not going to make it or she needed to be taken to Auburn University & the only way she could get in was through them no other vet had a back door pass. They charged me over $1200.00 dollars for 12 hours I removed my pet from that office to get a second option and did get into Auburn only to find out that my dog had viral encephalitis from receiving her vaccination shots on Jan. 4th and she did NOT have a broken neck! It's been a month and I have my pet home now. She will be on mess for 2 years and is still a very sick dog!

Beware, of vaccination shots from corona. And if you want to save your pet think twice before you take it to Rehm for help because they will do whatever they can to get your money and not save your pet!
We are here to help
16 years' experience in successful complaint resolution
Each complaint is handled individually by highly qualified experts
Honest and unbiased reviews
Last but not least, all our services are absolutely free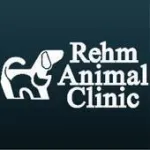 Rehm Animal Clinic Company contacts