Laptops Direct / BuyitDirect reviews & complaints
Laptops Direct / BuyitDirect complaints
12
Sells fake goods with fake screens and parts missing be warned!!! Not impressed after paying £250 for what was advertised as Grade 1 iPhone 8, I have since been informed it didn't come with a...
Read full review
Laptops Direct / BuyitDirect
-
Trade in laptop money never received
I sold my laptop to laptops direct via their website and send it off to them on 17 june 2020 and they received it on 19 june 2020. They asked to use collect+ as courier service and have tracking number j7799n7. I have chased them for past 1 and half month and they said they need 30 working days to evaluate my laptop before they send off any offer to me which I haven't received yet. I spoke to them today 10 august 2020, gave them trade in id [protected], email id and post code and they still could not find my order. I have attached the order details with my complaint as a proof that I sold my laptop to them. My email id is [protected]@gmail.com.
Please can this be again placed into my complaint, let's keep the folder getting bigger. I am so disappointed that me as the customer is doing everything I can to resolve an issues, and I am still...
Read full review
Hi, this is the text of my original complaint, which explains the background: Customer Name : David Hogarth Customer Email ID : david.[protected]@btinternet.com Customer Tel. No. : [protected] Customer...
Read full review
Laptops Direct / BuyitDirect
-
macbook "brand new" damaged and faulty
bought a "brand new" MacBook arrived after 2 weeks!, wouldn't switch on for more than 2 days and several keyboards don't work! when asked for the product to be replaced because it was obviously faulty and not new they just gave me apple number and told me to fix it myself! really? scammers that's what they are! if you want an apple legit product just go directly with apple!
Laptops Direct / BuyitDirect
-
failure to replace faulty laptop
The Association of South African Quantity Surveyors (ASAQS) purchased a laptop from Laptopdirect which was sold to us through ComXpert International cc. The transaction was completed (full payment was made upfront) and a Dell laptop dispatched In complete flagrant disregard for the Consumer Protection Act, Laptopdirect (ComXpert International cc) is refusing to exchange or refund this aforementioned laptop that arrived faulty. The laptop refused to turn on at all, or boot up, immediately upon delivery. After numerous polite requests issued by the ASAQS to refund or exchange the laptop in accordance with SEC 56 of The Consumer Protection Act Laptopdirect (ComXpert International cc) are still refusing to exchange the laptop and are insisting that we accept back the defective laptop that we initially purchased.

For the record, the laptop was immediately reported to them as defective and immediately couriered back to them. The cost of the laptop is just under R11 000.in the interests of transparency and to protect any other member of the public from being given the same treatment by Laptopdirect (ComXpert International cc) we have posted the entire transcript of our email exchange with Tony Daykin from Laptopdirect (ComXpert International cc).

The entire unaltered transcript has been published on the ASAQS website. We strongly suggest that all future and current clients of Laptopdirect (ComXpert International cc) should read this email exchange before purchasing a product from them.:-

http://www.asaqs.co.za/news/376730/LaptopDirect-through-ComXpert-International-refuses-to-replace-faulty-laptop.htm

The ASAQS a member organisation representing the entire profession of Quantity Surveyors stands for the highest ethical standards within the construction Industry and in commerce. This unethical, improper and illegal conduct by Laptopdirect (ComXpert International cc) can not be allowed to go unreported. Our Associations unequivocal intention is to bring clarity of the law to Laptopsdirect in the sincere hope that they review their poor and illegal internal policies and take immediate remedial action and refund us in full for this defective product.
Laptops Direct / BuyitDirect
-
Everything
Bought a laptop from Laptop Direct and then when the company statement came, LD had taken out two payments for the single computer bought. Sent at least a dozen email to their so-called customer services and got hardly any response other than that it had been dealt with. After 4 weeks found out that the unauthorised payment still had not bee paid back into the company account.

Then had no alternative but to go down to their head office in Huddersfield for them to give me the company money back. That was even after two weeks earlier I had threaten them with court action if they did not pay the company back. That therefore did not work. I am now waiting to see if the money comes back into the company account and where I have told LD that I know the editor and sub-editor of the local press and Bernard Ingham at the Yorkshire post and will not hesitate to contact them if it does not appear.

I have worked for big companies and small over 50 years as a director, CEO, chairman, senior executive (UK & Switzerland) and where some of my friends have run global businesses including some who started the Davos gatherings with their founder. I have to say that the customer service is the worst that I have ever come across. Indeed, they simply do not care about their customers based upon my personal experience.

I will never use them ever again and will be telling my numerous business connections in the UK and throughout the world not to touch them with a barge pole.
The complaint has been investigated and resolved to the customer's satisfaction.
Laptops Direct / BuyitDirect
-
paid for new laptop received second hand
Just having a horrible experience dealing with laptopsdirec.co.uk. Paid for a new laptop but received something looking like refurbished. The case of the laptop has dents, scratches (or something looking like scratches) and something sticky, like a glue on the sides of the laptop. The original protective film has been already removed and put back with dust particles and air bubbles trapped under it. No CD-Roms, no chance to recover in case of Operating System failure. All wrapping plastic bugs, clearly has been used somewhere else. And generally you can see that the item was re wrapped.

As usual in these cases, customer service is rubbish and never come back and only warning that you'll need to pay for everything.

Luckily I have done some pictures and have all order details perhaps will need to go to the court.

People, avoid laptopsdirect.co.uk
The complaint has been investigated and resolved to the customer's satisfaction.
Laptops Direct / BuyitDirect
-
Faulty goods
Avoid Laptops Direct
I have just purchased a lenovo laptop from this company and after 5days use the screen cracked as i opened it up to use, so i took it back to the shop, the customer service person assumed straight away that i have either "dropped it, kicked it or mistreated the product, " all of which are untrue! to which there responce was! what do you want us to do, its your problem, you sort it, it was ok when you bought, both from a customer service lady and a manager? This is totally unacceptable as this problem has happened to other customers and the company is still selling this type of laptop? Laptops Direct have a policy thats states on rare occasions when products are faulty they will replace or repair the goods with no hassle, not with the attitude of some staff.
So just be aware, in the short term Laptops Direct maybe cheaper but long term they dont care once they have your cash, my laptop is 1 week old and i am faced with a hefty repair bill, Thanks Laptops Direct.

another unhappy customer.
The complaint has been investigated and resolved to the customer's satisfaction.
AVOID LAPTOPS DIRECT ! Attractive prices & fast delivery can usually be matched elsewhere & don't make up for awful tech help & aftersales if anything goes wrong. It took weeks to get a reluctant...
Read full review
The complaint has been investigated and resolved to the customer's satisfaction.
It was in October when I visited this website and was impressed by the very good prices that they were offering for laptops. So I decided to contact them by email to make sure that the right laptop...
Read full review
The complaint has been investigated and resolved to the customer's satisfaction.
Laptops Direct / BuyitDirect
-
Poor after sales service
I have a problem, in January 2007 I purchased a new HP laptop/notebook costing almost $400.00 from through Laptops Direct. I am not new to computers however although I read the instructions something went wrong when the machine installed the software, I couldn't use it. For the first two months I tried to get support from laptops Direct to no avail.

They then passed me over to HP Support and for the past six months I have been trying through them to get the machine to work, again to no avail. In desperation some three weeks ago I wrote to the sales Director of each firm explaining my plight and asking for help. To date I still cannot get the machine to work and although Customer Services have told their support people to get in touch with me there has been no response.

H. Hindle. 25 Meadow Rise, broadstone. Dorset BH18 9ED
Tel. [protected]
We are here to help
16 years' experience in successful complaint resolution
Each complaint is handled individually by highly qualified experts
Honest and unbiased reviews
Last but not least, all our services are absolutely free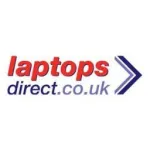 Laptops Direct / BuyitDirect Company contacts