Overview of JDSports customer experience
JD Sports has been receiving negative customer feedback on a number of fronts. Many customers complain about their poor customer service experience, including slow response times and unhelpful staff. Additionally, numerous customers have received defective products, with some even receiving incorrect items. Shipping delays and inaccurate tracking information also seem to be a common issue. On top of that, some customers have reported difficulty with returns and refunds. Overall, JDSports has a number of areas for improvement that should be addressed to provide a better experience for its consumers.
Newest JDSports complaints
Disappointing Service and Quality: My Experience with JD Sports
!

I have been a loyal customer of yours for years, and it is extremely disappointing to receive such poor service. Firstly, the wait time for my order was already longer than expected, and then to receive the incorrect size is just unacceptable. I had been eagerly anticipating the arrival of my new trainers, and now I have to deal with the hassle of returns and waiting even longer for the correct size to arrive.

Furthermore, the fact that the trainers have clearly been worn before is absolutely unacceptable. As a customer, I expect to receive products that are brand new and in perfect condition. It's frustrating to think that someone else has worn these trainers before me, and I have no idea how extensively they were worn or how much wear and tear they might have. This is not what I paid for, and I shouldn't have to deal with the consequences of someone else's carelessness.

I am sincerely hoping that you will take appropriate action to rectify this situation. I am eagerly awaiting a response from you, and I am hoping for a prompt resolution to this issue. I would appreciate it if someone could contact me as soon as possible to sort out the return and replacement process.

Overall, my experience with JD sports has been incredibly disappointing, and I would not recommend them to anyone in the future. The lack of care and attention to detail shown in this situation is unacceptable, and I would hope that they take steps to improve their service in the future.
Unprofessional and Disappointing Customer Service Experience at JDSports
My recent experience at JDSports was not at all pleasant. It left me extremely disappointed with their lack of professionalism and customer service. It all started when I was sent from Silverburn to the branch at Argyle Street to purchase some shoes for my son. However, I could not believe what happened next.

As we reached the door of the store, we were rudely turned away by the so-called manager. It was truly a frustrating experience because we had perfectly valid reasons to enter the store. The worst part is that even JDSports website indicated that their closing time was at 9 pm, but at around 8.30 pm, they had already shut down. In fact, the manager had the audacity to blame us for not checking on Google. I mean, seriously? It's not our responsibility to check for the accurate timings when the official website shows otherwise.

What's even worse is that the manager showed no intention of helping us, rather than going to great lengths to point the mistake that we made. Even if it was a genuine mistake on our part, the manager could have shown some empathy and allowed us access as an exception, but she refused to do so.

In my opinion, this behavior from the manager is unacceptable, and she should not be working in customer service if she cannot provide it in a professional and respectful manner. If she worked for my company, she would have been fired on the spot for mistreating customers.

I recommend people to avoid this store until they appoint a proper manager, dedicated to ensuring customer satisfaction. As a customer, I valued my time and money, and it was not respected at JDSports.
Unacceptable Delay in Payment: My Disappointing Experience Working for JDSports in Redditch
I am writing this review to share my disappointment with the experience my nephew had while working for JDSports in Redditch. He started working there six weeks ago, and unfortunately, his experience has been nothing short of distressing.

The manager who was leaving didn't offer any help to properly sign him up, which resulted in payroll receiving incorrect details. When we tried to rectify this, the staff we interacted with were incredibly rude, which was unbearable considering the circumstances.

Despite being told he would be paid within seven days, they have been withholding his money and have given him no clear timeline of when he can expect his payment. It has now been almost three weeks since everyone else was paid, which is unacceptable and has put my nephew in a difficult financial situation. He owes money out and is unable to resolve his debts since the company seems uninterested in helping to rectify the situation.

Almost ?1000 is a considerable amount of money to keep someone waiting for, and it is entirely unfair for a company, as big as JDSports to withhold an employee's salary for this long. A company, especially one with such a reputation, should hold themselves to a higher standard, provide better support and employ more professional staff. It just seems that JDSports is not living up to the expectations of their employees, and this extremely outrageous incident of withholding an employee's pay proves it. I would not recommend working for this company until these practices are improved.
Is JDSports legit?
JDSports earns 91% level of Trustworthiness
SAFETY NOTICE: ComplaintsBoard has analyzed JDSports and determined that it has perfect credibility and is completely trustworthy, with a legitimacy rating of 91%.
Jdsports.com has a valid SSL certificate, which indicates that the website is secure and trustworthy. Look for the padlock icon in the browser and the "https" prefix in the URL to confirm that the website is using SSL.
Our scan shows JDSports website is free from malware and phishing activities, which are types of online threats that can include viruses, worms, Trojan horses, ransomware, and other malicious code, as social engineering tactics used to trick users into sharing their personal information.
Jdsports.com you are considering visiting, which is associated with JDSports, is very old. Longevity often suggests that a website has consistently provided valuable content, products, or services over the years and has maintained a stable user base and a sustained online presence. This could be an indication of a very positive reputation.
JDSports website is deemed to be popular and indicating that it receives a high volume of traffic. It is important to be cautious when using a highly trafficked website, as it may be a target for cybercriminals looking to exploit vulnerabilities or steal personal information.
However ComplaintsBoard has detected that:
While JDSports has a high level of trust, our investigation has revealed that the company's complaint resolution process is inadequate and ineffective. As a result, only 0% of 10 complaints are resolved. The support team may have poor customer service skills, lack of training, or not be well-equipped to handle customer complaints.
There was some difficulty in evaluating or examining the information or data present on the jdsports.com. This could be due to technical issues, limited access, or website may be temporarily down for maintenance or experiencing technical difficulties.
JDSports protects their ownership data, a common and legal practice. However, from our perspective, this lack of transparency can impede trust and accountability, which are essential for establishing a credible and respected business entity.
Complaints Board has received reports that the website may be a possible fraud. To protect yourself, consider using a different website. If you find that the website is indeed fraudulent, report them to us, to help protect other consumers.
We conducted a search on social media and found several negative reviews related to JDSports. These reviews may indicate issues with the company's products, services, or customer support. It is important to thoroughly research the company and its offerings before making any purchases to avoid any potential risks.
Our Verdict: JDSports is highly recommended company, but beware of poor customer service. Their 0% Resolve Complaints rating is a cause for concern. We advise using their services securely and reviewing complaints beforehand.
Frustrating Experience with JDSports Online Platform: Inefficient Customer Service and Incorrect Order Fulfilment
I had a frustrating experience with JDSports and their online platform (jdsports.com). Unfortunately, my order was incorrectly fulfilled which resulted in a waste of time explaining the issue to customer service. After sending multiple emails and pictures, they requested me to fill out forms and complete an investigation that would take an additional 2 weeks. It was disappointing to have to go through this process all because of a mistake made by their employees.

I decided to take the loss and told them to keep my $110 as the hassle of attempting to get it back would only cost me more time and energy.

For those considering shopping at JDSports, I recommend being cautious. I personally prefer and recommend Culture Kings based in Australia and New Zealand. Their fulfillment process is top-notch and I've never had any issues with my orders. JDSports has improvements to make if they plan to retain long-term customers.
JD Sports Review: Stylish Streetwear with Subpar Delivery and Customer Service
When it comes to online shopping, we all expect a seamless experience. Unfortunately, sometimes fate has other plans for us. I recently placed an order on the JD Sports website, excited to receive my new streetwear clothing pieces. However, my excitement quickly turned into frustration as my package was nowhere to be seen after an extended period of waiting.

Feeling disappointed, I reached out to JD Sports customer service team via email several times, but received no response. I was ready to give up on receiving my package when, to my relief, it finally arrived after a month of waiting.

To my dismay, the package was incomplete because JD Sports had sent me the wrong color for one of my items. This was the cherry on the cake. To add insult to injury, the item in the correct color was out of stock, and I was asked to return the incorrect item to be eligible for a refund.

Although JD Sports offers a wide range of stylish streetwear clothing, their delivery and customer service processes leave something to be desired. Their lack of professionalism was undeniable, and it's a real shame, as their products are quite attractive.

One would expect an experienced e-commerce business, like JD Sports, to have a seamless delivery process and efficient customer service team in place. In this instance, that was clearly not the case. As a customer, it's quite disheartening to feel let down by a company that should be doing their utmost in delivering a quality experience to their clients.
JDSports Review: Incompetence and Lack of Ethics; Do Not Recommend
I recently had an experience with JDSports (jdsports.com) that left a sour taste in my mouth. I was in a hurry to purchase a men's orange large sweatshirt for Christmas and therefore made a hasty order on their website. However, instead of receiving the item I purchased, I was sent a women's black small top. Needless to say, I was disappointed and frustrated.

To make matters worse, I had paid for guaranteed 2-day delivery, which JDSports did not deliver on. This was incredibly inconvenient, as I had counted on the item arriving in time for Christmas. It seems clear that the wrong item was intentionally sent to me. Even if it was a mistake, JDSports could have at least exhibited some effort by sending a men's item instead.

After realizing the error, I promptly shipped the incorrect item back and cancelled payment on my credit card. In light of the feedback that I received from others, I took pictures of the original box to ensure that I had evidence of my attempts to rectify the situation. Unfortunately, JDSports has claimed that they never received the package. This seems like a ploy to avoid responsibility for their own mistakes.

The entire situation felt like a fraudulent transaction from start to finish. JDSports took my money without any intention of sending the item I ordered or making things right. I find this behavior to be wholly unacceptable and discouraging. Everyone should think twice before doing business with JDSports, as their incompetence and lack of ethics make them a risky choice. Overall, I found the entire process to be a waste of resources, time, and money. I suggest that you steer clear of this company and look elsewhere for your needs.
JDSports Customer Service: A Disappointing Experience
JDSports, an online retailer of sports apparel, has been the subject of a scathing review regarding their customer service. The reviewer detailed a negative experience where they had ordered trainers a month prior with an expected delivery time of 5-7 days, only for them to never arrive. After multiple attempts to follow up with customer service, they were eventually informed that the order had been lost. The reviewer was further disappointed by the attitude of the customer service representative, Jon, who they described as rude and unhelpful. The only resolution offered by JDSports was a meagre 10% discount, which the reviewer felt was inadequate after waiting for a month and losing their order.

The reviewer went on to criticize the lack of consistency among the customer service representatives, with each person offering different responses and promises. The frustration continued when the reviewer attempted to get a refund, which proved to be challenging. The negative experience has left a bad impression on the reviewer, who stated that this will be their last time purchasing from JDSports.

It is disheartening to see such a poor performance from a company that operates in a competitive and customer-centric industry. If JDSports hopes to retain their customer base and attract new customers, they must prioritize improving their customer service and ensuring that orders are fulfilled in a timely and efficient manner. Cutting prices may attract some customers, but ultimately, the quality of the customer experience is what will make or break the business.
Poor Communication and Stock Issues at JDSports - A Review
When I stumbled upon JDSports, I was excited to order a couple of pairs of sneakers on August 8th. The estimated delivery timeframe was August 12th-16th, which gave me ample time to anticipate the arrival of my new shoes. However, my excitement was short-lived when I decided to contact their customer service team on August 12th only to find out that my order had been cancelled.

I was taken aback, seemingly perplexed as to why my order had been cancelled. Upon asking the representative, I was informed that the warehouse was out of stock on both pairs that I had ordered. I couldn't help but wonder why I hadn't been notified about this before. After all, the site had claimed that they would communicate via email. But to my surprise, this wasn't the case.

The representative went on to explain that I would have had to create an account with JDSports to check the status of my order. Unfortunately, this wasn't mentioned in the order confirmation email. This left me feeling frustrated and further disappointed with the site.

Frankly, I had never experienced such poor communication when shopping online before. It is for this reason that I have made the decision to never order anything from JDSports ever again. If you're looking to buy sneakers or any other product, I would suggest steering away from this website. I recommend going directly to the official website of the brand of your choice, or even opting for a more reliable and trustworthy website such as Nike.com. Don't waste your time or energy, there are far better options out there.
Poor Experience with JDSports: Unfair Shipping Charges, Sold Out Items Still Listed, No Help from Customer Support
When ordering from JDSports, I had some pretty negative experiences. Unfortunately, of the four items I ordered, only one actually arrived. Despite this, I was charged the full shipping cost of £3.99 for that one item - which I found to be really unfair. Furthermore, the rest of my order was cancelled, with JDSports claiming that the items were sold out. However, when I checked their website a month later, the items were still listed as available and ready to be purchased - which was really concerning.

Overall, I felt like JDSports was running a bit of a scam. They advertised items on sale that they knew they didn't have in stock, which I feel powerless about. I even reached out to their customer support team, who offered no help or compensation for my troubles. They wouldn't refund my shipping because one item did arrive, and wouldn't offer any sort of store credit to make up for their mistake.

Honestly, I only ordered the four items to justify paying the shipping cost. If I knew that three out of four items I purchased would never arrive, I would have never paid the full shipping cost in the first place. It's really disheartening to feel like my money was stolen by a dishonest business like this. Overall, I would not recommend shopping with JDSports.
JD Sports' Shipping Mistake: A Disappointing Experience
I recently tried to purchase a pair of Nikes from JD Sports after searching for them for months. Finally finding the perfect pair on their website, I was excited to get my hands (or, rather, feet) on them. To expedite the shipping process and ensure I received the shoes in time for a trip I had planned, I paid an additional $25 in shipping fees. Despite receiving tracking information from JD Sports, I was extremely disappointed when the shoes never arrived by their expected delivery date. After further investigation, it became clear that the package had not even been sent out from the warehouse. It was frustrating to think that such a careless and sloppy mistake had been made, which leads me to believe that this may not be a one-time occurrence. Although no company is perfect, it would be nice to see some accountability from JD Sports and some form of compensation for their mistake.
Collect Your Trust Badge
Be recognized for outstanding customer service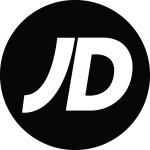 JDSports

contacts
We are here to help
19 years' experience in successful complaint resolution
Each complaint is handled individually by highly qualified experts
Honest and unbiased reviews
Last but not least, all our services are absolutely free