Overview of IDGod customer experience
IDGod, a popular online fake ID provider, has been the subject of numerous consumer complaints. Many customers claim that the website has a poor customer service department, with unanswered emails and unresponsive support. Additionally, there are various reports of orders being delayed or simply not arriving, leaving customers frustrated and without their desired fake IDs. Furthermore, there are several reports of poor quality IDs with incorrect information or poor design, leading to customers feeling ripped off. In conclusion, IDGod has major issues with customer service, delivery, and quality control, which can make for a potentially negative buying experience.
Newest IDGod complaints
Who in the hell is the set designer for the "Wake up America " news show?
The white moving banner at the top of the screen is superfluous and most annoying, by the fact it slice's across Rob's head/face.

Faintly continually to display the shows name is idiotic and most distracting… reminiscent of a Shaun Hannity stunt.

Please stop the madness and raise the balance of the metro picture to the top of the page. Thank you
Disappointing experience with IDGod: Poor customer service and unfulfilled promises
So, I got this idea from my homie to buy a fake ID from this IDGod website. I thought it was a good idea cause I wanted to go clubbing with the other homies but I'm not old enough. I paid for the ID and waited for about two weeks. I was hype af but then the ID never came. I hit up customer service but they never responded. I was pretty tight cause I spent like $100 on it and I needed it for a party.

Overall, I was disappointed with IDGod.ph. Their customer service is whack and they don't seem to care about their customers. I won't recommend them to anyone and hopefully they stop scamming people.
Terrible Experience with IDGod: A Warning to Future Buyers
I gotta tell you that my IDGod experience in October 2022 was terrible. I was so excited to take my first steps with my new ID, but it never came! I never got a tracking number, and when I checked my account yesterday (11/01/22), I saw my order history was empty! What a bummer!

I sent them several emails asking for help, but they never replied to me. I'm really frustrated because I wasted my time, money, and btc on nothing. It's super disappointing because I really needed the ID for important things, but now I'm left with nothing.

In the end, I think that you should steer clear of IDGod if you're looking for a reliable ID vendor. It's not worth the risk. Maybe there are other places that can offer a better service and actually deliver on their promises. So, save yourself the hassle and go for a more trusted option instead.
Is IDGod legit?
IDGod earns 84% level of Trustworthiness
SAFETY NOTICE: ComplaintsBoard has determined that IDGod has an exceptional credibility, near-perfect reputation level of trust, with a legitimacy rating that is more or less around 84%.
IDGod has received 16 positive reviews on our site. This is a good sign and indicates a safe and reliable experience for customers who choose to work with the company.
Idgod.ph has a valid SSL certificate, which indicates that the website is secure and trustworthy. Look for the padlock icon in the browser and the "https" prefix in the URL to confirm that the website is using SSL.
Our scan shows IDGod website is free from malware and phishing activities, which are types of online threats that can include viruses, worms, Trojan horses, ransomware, and other malicious code, as social engineering tactics used to trick users into sharing their personal information.
Idgod.ph has been deemed safe to visit, as it is protected by a cloud-based cybersecurity solution that uses the Domain Name System (DNS) to help protect networks from online threats.
Several positive reviews for IDGod have been found on various review sites. While this may be a good sign, it is important to approach these reviews with caution and consider the possibility of fake or biased reviews.
This website offers payment methods that provide the option for customers to get their money back, which could be a positive indicator of the company's commitment to customer satisfaction.
Idgod.ph appears to have online shopping features, it's important to know that the platform supports an extensive range of payment methods, making it convenient and easy to complete your transaction. The payment procedure on the website is also relatively simple and straightforward, ensuring a smooth and hassle-free experience for buyers.
However ComplaintsBoard has detected that:
IDGod's complaint resolution process is inadequate and ineffective. The support team lacks customer service skills, training, and resources, resulting in only 0% of 20 complaints being resolved.
The website belonging to IDGod has a low number of visitors, which could be a red flag for users. However, it's important to conduct additional research to fully evaluate the website's legitimacy and trustworthiness.
We found that IDGod website supports payment methods that allow for anonymous transactions. This could potentially be used for illegal activities, such as money laundering, and could indicate that the website is engaging in unethical practices.
We found that the website IDGod is based in a high-risk country and appears to be selling well-known brands at unusually low prices. This could be a sign of potential fraud or counterfeit products.
A malware report for IDGod website, indicating that the website may be hosting malicious software that could harm visitors' computers.
IDGod offering cryptocurrency services, it is important to be aware of the potential risks involved. Cryptocurrency transactions can be anonymous and irreversible, making them a prime target for scammers and fraudsters.
Our verdict: IDGod is a recommended company with a good reputation for trustworthiness and reliability, but their 0% Resolve Complaints rating is a cause for concern. We recommend approaching their services with caution and reading complaints and reviews before making a decision.
IDGod Review: Poor Quality and Long Wait Time for Delivery
My experience with IDGod's website, idgod.ph, was pretty disappointing. It took me over three months to receive my ID, which was already a bad sign. When it finally arrived, I was pretty disappointed with the quality of the ID itself. The material was super thin and felt like paper or cardboard. It definitely didn't feel like an actual ID made from proper materials. Anyone could easily tell it was a fake by simply holding it.

One of the worst parts was that the ID was completely matte, meaning it wasn't laminated like a real ID would be. This made it feel even more cheap and fake. The font used on the ID was also wrong, and the picture they used of me on the ID was cropped oddly, which made it look even less believable. The holographics were also pretty bad – they looked more comical than realistic.

Overall, I was really disappointed with my experience with IDGod. Not only did it take forever to receive my ID, but the quality was way below my expectations. I would definitely not recommend using their services.
My Experience with IDGod: Proceed with Caution
So, I gotta say, I placed an order for some IDs on IDGod (idgod.ph) about a month ago, and boy oh boy, it's been quite the roller coaster ride. At first, I was pretty excited because the order was listed as completed only a week after I ordered. But here we are, three weeks later, and it's still listed as completed. I've been checking the site like a hawk, just waiting for that magical notification that my IDs have shipped.

But alas, I've had no luck. I've even sent the IDGod folks three emails asking for an update, and they haven't responded at all. Now, I'm not one to jump to conclusions, but this is starting to feel pretty sketchy. I mean, is this site even legit? Are they just messing with me? Or have they just completely forgotten about my order altogether?

Look, I don't want to believe that this is a scam, but I'm starting to feel pretty skeptical. I had high hopes for IDGod, but now I'm not so sure. I'm not saying you shouldn't use this site, but I would definitely recommend proceeding with caution. Maybe reach out to some other reviewers to see if they've had similar experiences. Or just cross your fingers and hope for the best, I guess.

In the end, I still don't have my IDs, and I'm left feeling pretty disappointed. But, hey, that's life, right? Sometimes things don't go the way we want them to. And sometimes, we just have to accept that.
Disappointing Experience with IDGod: No Update on Ordered ID After Three Weeks
As a customer of IDGod, I am disappointed to say that I have not yet received my ordered ID and it has been three weeks since I placed the order. Despite paying $100, there has been no update or notification from the company regarding the status of my identification.

While I understand that delays can happen, it is concerning that there has been no communication from IDGod regarding my order. As a consumer, it is only natural to expect a certain level of customer service and transparency when making a purchase with a company.

I hope that IDGod can rectify this situation promptly and provide me with the product that I paid for. At this point, I feel frustrated and unsure about the legitimacy of the website. I had high hopes for IDGod, but unfortunately, my experience so far has been quite underwhelming.

If you are considering making an order with IDGod, I advise you to exercise caution and consider alternative options until the company can prove that they are reliable and trustworthy.
My IDGod Review: Apprehensive About Order Status and Lack of Communication
I recently placed an order from IDGod (idgod.ph) and although I received my order number, I must admit that I am feeling somewhat apprehensive about the entire process. Despite several emails sent to the company, I haven't received any response yet, which is making me feel a bit uneasy. Currently, I'm unsure whether or not I've fallen victim to a scam.

I'm hoping that the lack of response is simply due to the high volume of orders, but it's still concerning nonetheless. I've read reviews from others stating that IDGod is a reputable and reliable source for obtaining fake IDs, but the silence from the company has me feeling a bit uneasy.

Perhaps once I receive my order and confirm its quality, my worries will cease. But until then, I will remain cautious about my experience with IDGod. It's vital to be vigilant and cautious when dealing with sensitive legal documents like fake IDs, and I hope that everything turns out alright in the end.
IDGod Review: Is it Legit or a Scam? Communication and Responsiveness Could Use Improvement
that looks legit. However, I'm not too confident with the communication and responsiveness so far.

While I have ordered from IDGod (idgod.ph) recently, it seems that the customer service and communication could use some improvement. I have yet to receive any updates or notifications regarding my order, which is making me a bit unsure about the legitimacy of the website. However, I must say that the process and options for getting an ID that looks genuine is quite extensive and could be a great option for those in need. It's important to note that the website does seem similar to Topfakeid.com, which has been noted as a complete scam. So, it's understandable why some may feel a bit hesitant.

Overall, I think it's important to proceed with caution when it comes to IDGod, as the communication could use some work. However, if everything checks out, it could be a great option for those in need of a realistic ID.
Disappointing Experience with IDGOD.PH: Unreliable Service and Poor Communication
As a person who had ordered an identification card from idgod.ph, I must say that my experience has been quite concerning. I had placed my order back in October but I never received my ID. When I reached out to their support team, they informed me that my order had not gone through and suggested that I try placing the order again on their website.

However, when I did so on May 17th and opted for express shipping by paying an additional $50, I still did not receive any tracking information. And even now, the status of my order remains the same- it has not shipped.

Needless to say, I am extremely disappointed with the company's service. It is a matter of great concern when a customer has to go through such issues while placing an order. It leaves me wondering if the company is actually reliable and committed to delivering their products promptly.

I would have appreciated timely updates and clear communication from idgod.ph. As a customer, it is crucial to receive the required information in order to keep track of the progress of one's order.

Overall, I am not happy with my experience and I hope that the company takes measures to improve their service, communication and reliability.
Collect Your Trust Badge
Be recognized for outstanding customer service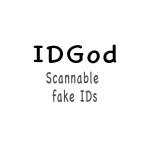 IDGod

contacts
We are here to help
19 years' experience in successful complaint resolution
Each complaint is handled individually by highly qualified experts
Honest and unbiased reviews
Last but not least, all our services are absolutely free