Overview of GameHouse customer experience
GameHouse, the popular gaming website, has been receiving a lot of negative feedback from its customers. The most common complaints include poor customer service, technical glitches, and billing issues. Many users have reported being charged for games they never purchased or receiving incorrect charges on their credit cards. Additionally, some customers have experienced difficulty canceling their subscriptions and have been charged even after canceling. The website's slow loading times and frequent crashes have also frustrated users. Overall, GameHouse's poor customer service and technical issues have left many customers dissatisfied and looking for alternative gaming options.
Newest GameHouse complaints
Gamehouse Review: Frustrating Points System and Poor Customer Support
Gamehouse is a gaming site that I recently tried out and I have to say, it's not the best. I've had some issues with the points system, where I earn points but they don't seem to show up in my account. And even when they do, they sometimes disappear for no reason. It's frustrating because I feel like I'm putting in effort to earn these points, but they're not being properly credited to my account.

I've tried reaching out to their customer support department multiple times, but unfortunately, I haven't had much luck. I always receive the same form letter response, but nothing ever seems to get resolved. It's disappointing because I feel like as a customer, I should be able to get some sort of resolution to my issue.

Overall, I would say that Gamehouse is a total ripoff. I would advise others to stay away from this site and find a better gaming platform. It's just not worth the hassle and frustration.
GameHouse: A Shell of Its Former Self - A Disappointing Review
GameHouse used to be the bomb, but now it's like they've lost their mojo. I used to love playing their hidden object games, but now it's like they're just trying to squeeze every penny out of you. It's like they don't even care about the ratings anymore. It's just a bunch of games with a "buy now" button slapped on them. It's a real bummer.

I remember back in the day when you could play a game for free and then decide if you wanted to buy it. Now it's like they're trying to force you to buy it before you even get a chance to try it out. It's like they don't even trust their own games to sell themselves.

I mean, don't get me wrong, I still play their games from time to time, but it's just not the same. It's like they're not even trying anymore. At least with Big Fish, they still give you the option to play the game for free before you decide to buy it. It's like they actually care about their customers.

Overall, I'm just really disappointed in GameHouse. They used to be one of the best game sites out there, but now it's like they're just a shell of their former selves. I hope they can turn things around and start putting out quality games again. But until then, I'll be sticking with Big Fish.
GameHouse Fun Pass Scam: Charged 3 Times, No Phone Number, Overdrafts!
Yo, so I decided to try out GameHouse and signed up for their "free" fun pass. They said it was gonna be free for 14 days, but guess what? They charged me not once, not twice, but THREE times right off the bat! And get this, they don't even have a phone number to call! I had to email them and they straight up lied and said I wasn't even billed. After going back and forth with them, I finally got one charge back, but I'm still fighting for the other two. And to top it all off, their shenanigans caused two overdrafts on my checking account, so I lost a whole $50! I wouldn't recommend using this site, fam.
Is GameHouse legit?
GameHouse earns 91% level of Trustworthiness
SAFETY NOTICE: ComplaintsBoard has analyzed GameHouse and determined that it has perfect credibility and is completely trustworthy, with a legitimacy rating of 91%.
We found clear and detailed contact information for GameHouse. The company provides a physical address, phone number, and email, as well as 4 social media accounts. This demonstrates a commitment to customer service and transparency, which is a positive sign for building trust with customers.
GameHouse has received 3 positive reviews on our site. This is a good sign and indicates a safe and reliable experience for customers who choose to work with the company.
Gamehouse.com has a valid SSL certificate, which indicates that the website is secure and trustworthy. Look for the padlock icon in the browser and the "https" prefix in the URL to confirm that the website is using SSL.
Our scan shows GameHouse website is free from malware and phishing activities, which are types of online threats that can include viruses, worms, Trojan horses, ransomware, and other malicious code, as social engineering tactics used to trick users into sharing their personal information.
Gamehouse.com has been deemed safe to visit, as it is protected by a cloud-based cybersecurity solution that uses the Domain Name System (DNS) to help protect networks from online threats.
Gamehouse.com you are considering visiting, which is associated with GameHouse, is very old. Longevity often suggests that a website has consistently provided valuable content, products, or services over the years and has maintained a stable user base and a sustained online presence. This could be an indication of a very positive reputation.
The domain associated with GameHouse is registered with a high-end registrar, which can be an indicator of the company's commitment to maintaining a secure and reputable online presence.
GameHouse's website appears to be focused on art and entertainment. While this can be a great source for finding creative inspiration, it's important to verify the legitimacy of the site and its content before investing time or money. However, it's important to take the time to research the site and verify its legitimacy before making any purchases or investments.
Several mixed reviews for GameHouse have been found on various review sites. While some customers have had positive experiences with the company, others have reported issues with their products or customer service. It's important to read and consider a variety of reviews before making a decision to purchase from this website.
GameHouse website is deemed to be popular and indicating that it receives a high volume of traffic. It is important to be cautious when using a highly trafficked website, as it may be a target for cybercriminals looking to exploit vulnerabilities or steal personal information.
However ComplaintsBoard has detected that:
While GameHouse has a high level of trust, our investigation has revealed that the company's complaint resolution process is inadequate and ineffective. As a result, only 0% of 26 complaints are resolved. The support team may have poor customer service skills, lack of training, or not be well-equipped to handle customer complaints.
Our Verdict: GameHouse is highly recommended company, but beware of poor customer service. Their 0% Resolve Complaints rating is a cause for concern. We advise using their services securely and reviewing complaints beforehand.
Disappointing GameHouse Membership: Lack of MAC Games and Slow Releases
Been with GameHouse for a long time now. I've been paying for their games for two years now and I gotta say, the first year was pretty good. But now, it seems like they've slowed down on the games. I'm not too happy about it, especially since they don't have many games for MAC. And even when they do have games for MAC, they don't play once they're downloaded. It's a real bummer. I don't think I'll be renewing my membership because I'm not getting much in return. It's a shame, really. I used to love GameHouse.
GameHouse: A Disappointing Experience with Limited Selection and Poor Customer Support
I used to buy a lot of games from GameHouse back in the day, but now they don't have some of my faves anymore. It's a real bummer, ya know? And if you have any problems, good luck trying to get in touch with customer support. I've sent them a bunch of emails and haven't heard back from them once. It's like they don't even care about their customers anymore. I wouldn't recommend giving them your money, cuz they might just take it and run. There are plenty of other gaming sites out there that actually give a hoot about their customers and will help you out if you need it.
Disappointing Experience with Chuzzle Deluxe from GameHouse: Failed to Load and Poor Customer Service
So, I was really excited to play Chuzzle Deluxe from GameHouse. I bought it and waited for it to download. But when I tried to play it, it just wouldn't load. I was so frustrated! I tried everything that their Customer Support suggested, but nothing worked. I even restarted my computer a few times, but still no luck.

After a few days of trying to get it to work, I decided to request a refund. They promised me that I would get my money back, but it's been weeks and I still haven't received it. I've sent them multiple e-mails, but they won't even respond to me anymore. It's really disappointing and frustrating.

However, I will say that after I left this review (and a few others), I did eventually get my refund. But even with that, I still don't think I'll be doing business with GameHouse again. It's just not worth the hassle and stress.
GameHouse Review: Buyer Beware - Disappointing Customer Service
I been playin' GameHouse for a loooong time now. I done bought a ton of games from 'em and was happy with 'em for a while. But then, I got me a new, bigger monitor and some of the games I bought wasn't workin' right. So, I reached out to GameHouse for help and all they sent me was some short, unhelpful emails. It was a waste of my time and money. I used to love their "Fun Pass" but now it ain't fun no more. So, if you thinkin' 'bout buyin' from GameHouse, just be careful.
GameHouse Review: Potential for Fun, but Frustrating Technical Issues
So, I decided to give GameHouse a try again after not playing for a while. I was excited to try out some new hidden object games, but unfortunately, I ran into some issues. When I tried to download a few games for free trial play, I kept getting an error message that said "game not responding." I was pretty disappointed, to say the least.

I tried to find some solutions on the Support page, but it wasn't very helpful. They had links to games that were compatible with Windows 10 and games that weren't, but the two games I wanted to play weren't listed on either page. It seems like whoever is in charge of updating the site has been slacking off.

Despite these issues, I still think GameHouse has a lot of potential. They have a wide variety of games to choose from, and I've enjoyed playing some of their older titles in the past. I just wish they would put more effort into keeping their site up to date and making sure their games are working properly.

Overall, I would recommend GameHouse to anyone who enjoys casual games and doesn't mind a few hiccups along the way. Just be prepared to do some troubleshooting if you run into any issues.
Terrible Customer Service and Faulty Games: My Disappointing Experience with GameHouse
I had a really bad experience with GameHouse. I was really excited to play some of their games, but unfortunately, none of them worked properly. I tried contacting their support team to see if I could get a refund for the games that I couldn't play, but they completely ignored me. I sent over 40 emails and not a single one was answered. It's really disappointing, especially since I'm a single mom with limited funds. I ended up losing almost 40 pounds on games that my son couldn't even play.

I would definitely recommend staying away from this site. It's a total waste of money and time. If you're looking for good games to play, there are plenty of other sites out there that are much better. Don't make the same mistake I did and waste your hard-earned money on this site.

Overall, I was really disappointed with my experience with GameHouse. Their customer service is terrible and their games don't work properly. I would definitely not recommend this site to anyone.
Terrible Customer Service: GameHouse Game Not Working on Mac Despite Help Page Suggestions
I bought a game from GameHouse and it's not working. I tried everything on the Help page but it's still not opening. I sent an email to them and they replied with a scripted message telling me to go to the Help page (which I already did). They also gave me suggestions for Windows even though I told them I have a Mac. They said I could call or use live chat, but they didn't give me a phone number or tell me where to find live chat. It's really frustrating and their customer service is terrible.
Paid for Games
My Mom who died in 08 had been a customer since 2005. She bought a lot of games from Gamehouse. When she died I downloaded her games from there and have been enjoying them since she can't but used to so much! 2 of my favorite games will not download. I wrote and asked what I should do. 2 reps emailed back telling me to do the same thing. NOTHING! And I followed every direction. I wrote back and told them nothing worked. I suggested to please give me the game again. That was in Jan 2022. I've written 2 more times and nothing. I think I'm wasting time trying to play 2 games that my mom paid for.
Desired outcome: A new game or refund
I can't access my account.
I have been a long time member of gamehouse, but now you don't access my login info. I have tried to change my log in info. with no luck. I am a paying member of gamehouse. How do I get my old account back and be able to acess my purchased games? I don't understand why my logins don't work anymore. But you are still taking out payments from my checking account.
Desired outcome: To be able to access my account and games I have already purshased.
Why did you stop taking my 9.99 out of my charge card each month.
I have been a game house customer for about 20 yrs. and all of a sudden you stop taking out the 9.99 an I would like to know why.
I bought Mary Le chef and I want my money back
I want my money back on Mary Lee chef and google refuse to give me back my money on the game I told them if I don't get my refund back I will personally contact. My lawyer on them do I have to do on u and your company
All games not working
Every game I go to it won't download or it starts jumping or freezes or won't play and I pay for each month and I can't even enjoy the games because you guys are having trouble and really good customer service not... You can't even call them or email them because they won't get back with you. They say oh ill fix it for you and they never do. Is that how you run a business you should help your customers out...
can't sign-in to my account (e-mail address not recognized, again!)
I have been trying to log-in to my gamehouse account unsuccessfully for the past 10 days. I'm told that an account with my e-mail address does not exist. I have been unable to e-mail their customer service department because their captcha doesn't recognize that i'm online and therefore will not send my contact request on to their customer service department because captcha can't verify that i'm not a robot. This same incident has occurred in the past, but I have always been able to contact them and eventually resolve the issue.
all games
I have sent numerous e-mails regarding not being able to log into GameHouse and have not received any response! I have been quite happy with GameHouse, until now. I cannot access prior games that I purchased, ones that I had on my desktop are not loading properly (I have a brand new computer!), and the ones that do load are running very slowly. When I try to reach your support page, I receive an error message stating that the page is unavailable. What is going on with you? I would like to purchase more games but I now believe you have shut down and not told anyone. This is unacceptable and if I do not receive a response within 48 hours, I will report GameHouse!
not able to sign into my gamehouse account and play my games
I have been a member of Gamehouse for many years but now my email address in the log in menu is not recognized. I'm unable to play any of the games I bought over the years and the reset password option will not work because the site does not recognize my email address. I have also sent multiple emails asking for help but not one of them has been answered. I have followed the instructions to uncheck the remember me box. signed out of the website and cleared all cookies and browsing information from my browser. I have called the only customer service number I could find and get a message that all the answers I need are available on their Gamehouse website. I am not able to determine if Gamehouse is still charging me for my membership. I had 4 game credits approximately 2-3 months ago. I would like to keep my membership, get my game credits and play the games I paid for.
you been taking money off my card for 3 years and I would like you to stop[
acc deborah Sheftall old e-mail [protected]@yahoo.com have tryed calling the number thats on my bank statement [protected] on one pick up so i;am trying this way to ask you to stop . if this dose not get it done then my lawyer will step in you known the acc/ card number, i try going to my game acc but it say it can NOT BE FOUND
to me. but for 3 years ($9.99 ) you can take money from me but you can found my game acct nor my game that i payed for YOU CAN REACH MY AT MY NEW E-MAIL [protected]@comcast.net

any help you can give me will be very helpful
thank you
mrs.DeBorah L.Sheftall
customer service poor and accusatory
I reported an issue on January 30th for a game I was trying to play: Delicious - Moms vs Dads, and the game was freezing on different days on Level One (the store). I reported this issue to Youda Games, the site from which I downloaded the game, and then remembering that Gamehouse's name is on the banner for the game, I contacted your support as well.

I received a very nice response from Youda with a couple of questions, and I shared the DxDiag they were looking for as well as the results of the tests I had run; tests that proved that the freezing issue ONLY occurred in Level One. If I was able to get past Level One (with repeated game restarts to accomplish this), I was able to play ALL other game levels with absolutely no issues.

The Gamehouse support person, Nico, on the other hand was okay to start with the DxDiag, and then I received a recommendation to upgrade my video driver which I cannot do because I do not have an Internet connection. The ticket finally degraded into accusations about my making "assumptions" and flat out insinuating I was lying when I was doing neither. I am an IT professional with over 30 years experience in software and software issues -- not in the gaming industry but in mainstream ERP and Saas applications / systems, I am well versed in system issues, both browser related and client server, as well as desktop and laptop concerns.

Nico said: "If you have downloaded the game to play, then your computer must have access to the Internet."

This demonstrates how inexperienced Nico is, as one statement does not support the other. It is very workable to download a game to a flash drive (when one does not have an Internet connection at home) and then take the flash drive home and install on the home desktop. I, myself, have used this method for several years as affordable and reliable Internet service is not available where I live.

Meanwhile, I received a pleasant, complimentary email back from Youda Games support, thanking me for my testing efforts (something I have done professionally for years), letting me know that my information was helpful, that there was an update scheduled to be released, and promising to send me a link when it is available.

As I also informed Nico that I am not the only person complaining about the freezing issues in this game; that several sites I have visited have a very low rating of this game with the primary reason being program freezes and people not being able to get past Level One.

Nico's final response to me was that since I didn't download or install the game from your site, never mind that your company name is all over it, he wasn't able to provide me any further assistance.

Not really surprising, I suppose given the accusations that were challenged as being unsupportable and completely false. However, I am truly surprised at the lack of professionalism by this company.

As a test, I installed this same game, same downloaded file, onto my laptop, which is a 64-bit machine with the same version of Windows 7 and ALL updated drivers.

Would it surprise you to learn that this game STILL FREEZES in the same places as on my desktop, despite having up-to-date drivers?

Given my extensive IT technical support experience, it does not surprise me at all.
Collect Your Trust Badge
Be recognized for outstanding customer service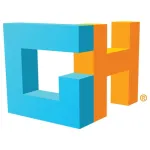 GameHouse

contacts
We are here to help
19 years' experience in successful complaint resolution
Each complaint is handled individually by highly qualified experts
Honest and unbiased reviews
Last but not least, all our services are absolutely free