Foxsters Customer Reviews
10
Rate your recent experience
Pros and Cons of Foxsters: A Review Breakdown
Foxsters is a company that offers high-quality and uniquely designed phone cases that you can customize yourself. It has received overwhelmingly positive reviews from customers who appreciate its products' quality, innovative designs, and affordability.

The Foxsters phone cases are made from superior quality materials that ensure durability and protection for your device. Customers have also praised the company's quick and hassle-free shipping and delivery process.

One standout feature of the Foxsters phone cases is the option to customize it yourself. With their user-friendly customization tool, customers can create unique phone cases that suit their personalities and style. Customers have appreciated this feature and have noted that it sets Foxsters apart from other phone case companies.

The company's customer service has also received praise from customers who have expressed satisfaction with the prompt and helpful response they have received when contacting the company.

Overall, Foxsters offers high-quality phone cases that are affordable, customizable, and durable. The overwhelmingly positive reviews from satisfied customers attest to Foxsters' commitment to providing a unique and satisfying experience to its customers.
Disappointing Experience with Foxsters: Poor Quality and Non-existent Customer Service
My experience with Foxsters (foxsters.com) unfortunately left me feeling extremely disappointed and frustrated. My partner had ordered a hat from their website, which was delivered in a plastic mailing bag and arrived completely crushed. Needless to say, this was not the quality we were expecting.

We went on to contact Foxsters customer service with pictures of the damaged package and received absolutely no response. Since then, we have chased them up with two further emails and even reached out to them on Facebook in hopes of resolving the matter, but still have yet to receive a reply after several weeks.

It is beyond disappointing when a company fails to follow through on their promises, let alone neglect their customers entirely. Any professional hat retailer would know to use protective mailing boxes to ensure the safe arrival of their products, and any decent company should be responsive and accountable for their mistakes.

Overall, I cannot recommend Foxsters based on my experience and would advise potential customers to look elsewhere for reliable and quality service.
Review of Foxsters: Disappointing Quality and Unreliable Shipping
My experience with Foxsters was far from satisfactory. When I ordered a hut from their website in late December, I was expecting it to arrive within a reasonable time-frame. However, it took until mid-February for the product to finally be delivered. This in itself was frustrating, but when I finally received the hut, I was extremely disappointed with the poor quality of packaging it had been sent in. It was almost as if I had ordered a t-shirt, rather than a hut.

Despite the lengthy wait, the one hut that did eventually arrive was not up to scratch. Even compared to other huts available during the carnival season, it was of a significantly lower quality - and came with a much higher price tag. The hut's cornice was uneven and didn't match up with the product photos on the website. It was clear to me that the final product fell far short of the expectations that Foxsters had given me.

To make matters worse, the other hut that I ordered had been flattened in transit as a result of the same poor packaging. While the baize material was of sufficient quality, I couldn't look past the fact that I had been let down by Foxsters in more ways than one.

All in all, I found Foxsters to be an unreliable and ultimately disappointing option for anyone looking to purchase a hut. I would advise others to steer clear of their website and look elsewhere for a better quality product and service.
Affordable and Stylish: A Review of Foxsters Hats & Accessories
I stumbled upon Foxsters (foxsters.com) and decided to take a chance on their wardrobe accessories. I have to say, I was not disappointed - especially when it came to their hats! For being such an affordable option, the quality and design of the hat greatly exceeded my expectations.

I was particularly impressed with the adjustable inner brim, which made it easy for me to find the perfect fit. And yes, as other reviews have mentioned, the band may come off as it's only slightly glued on. However, as someone who enjoys DIY projects, I didn't mind taking the time to glue and stitch it back on myself. In fact, I found it to be a fun little project to add a more personalized touch to my new favorite hat.

One aspect I was pleasantly surprised about was the packaging it came in. I ordered this hat along with a few other items, and Foxsters took the extra care to send it in a large box. This ensured that the hat was not bent or crushed during the delivery process, which was a huge relief. In my opinion, it shows that they care about the quality of their products and their customers' satisfaction.

Overall, I am extremely happy with my purchase from Foxsters and would highly recommend their hats (and other products!) to anyone on the fence. Don't let the affordable price tag fool you - these hats are worth every penny. I'm already eyeing a few other colors to add to my collection!
Foxsters Review: Disappointing Quality and Poor Customer Service
When it comes to online shopping, we all want quality products delivered on time, and with all our expectations met or even exceeded. Unfortunately, sometimes even the best of us can fall foul of a brand or retailer that just doesn't live up to our desired standards.

Such was the case for me when I shopped at Foxsters - the experience was definitely less than ideal. Firstly, let's talk about the quality of the products themselves. I ordered a hat on their website and I was really disappointed with the quality of the material that was used. It felt incredibly cheap and not at all what I was expecting. The finished product was also not particularly impressive - it had a certain air of inferiority about it that made me feel like I had been ripped off.

But that's not all - my order took more than two months to arrive, which was an incredibly long wait. When I contacted their customer service team to request a refund, as the order had not yet arrived, I was told that it had been held up at customs. They refused to reimburse me for the purchase and my email was ignored, not once but twice! As a customer, this was very frustrating and upsetting - no one wants to feel ignored or undervalued.

To be honest, the whole experience was a real disappointment from start to finish. Although I eventually did receive my order, the item was still of bad quality. As someone who takes pride in their appearance, I don't appreciate brands that use shoddy materials and make inferior products.

I truly hope that Foxsters takes these negative reviews seriously and works to improve their products and customer service, because as things currently stand, my experience was sub-par and I won't be coming back anytime soon.
Foxsters.com Hat Review: High-Quality & Affordable Finds
Recently, I purchased a hat from Foxsters.com, and to be frank, I wasn't expecting much for the price I paid, which was well under $30. However, upon receiving the package, I was pleasantly surprised by the quality of the hat.

Initially, I purchased the hat for a costume party, but it looks and feels more like an everyday hat that could easily complement any outfit. While the durability of the felt material is unclear, and how well it holds up in adverse weather conditions remains to be seen, the overall quality of the hat is impressive.

I must commend Foxsters.com for their excellent packaging, as the hat arrived in perfect condition, with no reshaping required. In my opinion, this company has managed to produce a fine quality hat for an unimaginably low price. If you are on a tight budget and longing for a stylish pinched fedora or a costume piece that looks fabulous but won't break the bank, then I highly recommend Foxsters.com.
Poor Quality and Terrible Customer Service - My Experience with Foxsters (foxsters.com)
I recently ordered three hats from Foxsters (foxsters.com) in April with the hope of elevating my hat game. Unfortunately, it was quite a disappointing experience. While two of the hats finally arrived in July, I was surprised to find that one of the hats was of horrendous quality and the leather strapping broke off before I could even wear it. Adding to my disappointment, the third hat had still not been dispatched as of late August, and I had to make the tough decision to cancel it as I was moving.

My experience with Foxsters was unfortunately quite frustrating, and their customer service did not do much to alleviate my concerns. In fact, I found their support to be absolutely appalling. Despite requesting a cancellation of the third hat and a refund, I received an email saying that the hat had been dispatched, much to my surprise and displeasure. To add insult to injury, I did not receive a refund, nor did I get any acknowledgement of my conversation with their support or the cancellation.

In all, my interaction with Foxsters (foxsters.com) seemed like nothing more than a shoddy drop shipping company from China with flashy marketing tactics. My personal experience was very disheartening, and I would definitely advise anyone considering shopping for hats from this company to avoid it at all costs and opt for a local seller who stands by their products and customer service.
Foxsters (foxsters.com) Review: Poor Packaging, Terrible Quality Control & Support Service
Recently, I tried purchasing fedoras from Foxsters (foxsters.com) and after waiting for a month or so, my package arrived in an unexpectedly poor condition. The packaging was damaged and upon opening it, I was disheartened to see that the fedoras were terribly crushed and damaged too. This experience was disappointing, to say the least, and I've reached out to Foxsters to see how they plan on resolving this issue. You can have a look at the photos below to see the extent of the damage.

I cannot recommend Foxsters as the quality of their packaging and delivery service is seriously lacking. It's worth noting that although they claim to have a head office in Europe, upon tracking my delivery, I could see that it had come from China.

To add to my misfortune, 24 hours have lapsed since I contacted their sales and info email addresses, yet I've not received any response so far. While trying to get over the crushed hats, I also noticed that the color of one of the fedoras is not what I had ordered, adding to the frustration.

In conclusion, I would caution potential buyers to be wary of purchasing from Foxsters (foxsters.com) due to their poor packaging, terrible support service, and unsatisfactory quality control.
Warning: Negative Experience with Foxsters, Avoid Doing Business with Them
I had a negative experience with Foxsters and I would strongly advise against doing business with them. I purchased a hat on July 5th, 2021, and as of mid-September, I still have not received my order. According to the company, my product has been lost by customs not once, but twice, and the third shipment has been in transit for almost a month now. It's important to note that I live in Canada, so I understand that shipping may take longer, but this is an unreasonable amount of time to wait for an item.

The owner of Foxsters responded to my emails but it would take her almost a week to get back to me on multiple occasions. Even then, she would provide the same excuses each time without providing me any real solutions. I have requested a refund, but was denied it, even after all the hassle I've gone through. The most concerning part of this experience is when the owner threatened to sue me for leaving an honest review online. I find this behaviour very unprofessional and concerning.

It's important to note that the hats are shipped from China using third rate shipping companies that have failed to deliver my order time and time again. This has led me to believe that Foxsters doesn't prioritize prompt delivery or customer satisfaction. I would recommend avoiding this company and their products altogether. It's not worth the time or money.
Buyer Beware: Unreliable Customer Service and Poor Quality Products from Foxsters Hat Retailer
I recently had an unfortunate experience with Foxsters, an online retailer that specializes in hats. Although I was initially excited to receive my order, I quickly noticed that the quality of the products was not up to par. As a result, I decided to return them.

However, my attempts to contact the company to confirm the return were met with silence. It wasn't until several months later, after reaching out via Instagram, that I was able to initiate a dialogue with a representative from Foxsters. Even then, the process was not easy. It took multiple messages and weeks of waiting to receive confirmation that my returned items had been received.

To my surprise, on November 22nd, I received a message from Foxsters stating that they would refund my purchase, with one condition: that I change my review of their company on the website where I originally posted my feedback. While I did agree to this request - as I believed that it would lead to a solution - I am disappointed to report that I have still not received my refund.

Despite my numerous attempts to reach out, Foxsters has not responded to my inquiries or provided the promised refund. While I have now come to terms with the fact that I will never receive the money owed to me, I want to make sure that other consumers are aware of the risks when working with this company.

Based on my experience, I strongly recommend that potential customers steer clear of Foxsters. While their website might look appealing, their lack of customer service and poor business practices make them a less-than-reliable option for online shopping.
Foxsters Review: Shoddy Customer Service and Lack of Communication Leaves Customer Disappointed
I recently had an experience with Foxsters and unfortunately, it has left me feeling conflicted. On January 12th, 2022 I placed an order for three hats. However, I did not receive a tracking number and was unable to get in touch with them via email or Instagram. Eventually, I received an email from them informing me that their emails had gone to spam and that the hats were stuck in customs. However, upon further investigation, I discovered that it did not seem to be the case and I began to doubt that my order had even been sent.

I decided to leave a review and express my disappointment, but to my surprise, Foxsters reached out to me asking me to remove the message. They offered to send the hats from a warehouse in China and claimed I would receive a tracking number in a few days. However, I have not yet received any tracking information.

Needless to say, the customer service I received was lacking and it has been frustrating to deal with. While I am hopeful that I will eventually receive the hats I ordered and paid for, I am hesitant to recommend Foxsters to others based on my experience. Honesty and transparency are important to me and while I appreciate that they reached out to rectify the situation, their lack of communication and delays have left me questioning their credibility.

I will continue to wait for my order and hope to receive it soon. If I do, I will update my review accordingly. However, if I am left empty-handed, I will take further action to ensure that justice is served. As someone with family members who work in law, I am prepared to take any necessary steps to ensure that this company is held accountable for their actions.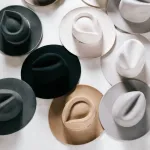 Foxsters

contacts
Your Voice Matters: Our Commitment to Genuine Reviews
Empowering Real Experiences
At ComplaintsBoard, we believe in the power of true customer stories. Our platform is a space for authentic voices, where experiences, both good and bad, are shared openly and honestly.
Dedicated to Authenticity
ComplaintsBoard is vigilant in our fight against false reviews. Our team employs robust verification methods to ensure every review reflects a real customer experience, upholding the integrity of our platform.
Encouraging Detailed Feedback
ComplaintsBoard values reviews that come with real evidence. Whether it's a photo, a detailed account, or additional documentation, such substantiation adds credibility to your story, helping others make better-informed decisions.
Balanced and Constructive Conversations
We're more than just a complaints board; we're a community for balanced dialogue. ComplaintsBoard encourages reviews that not only highlight issues but also acknowledge positive aspects, fostering a fair and comprehensive understanding.
Free and Fair Platform
ComplaintsBoard's commitment to maintaining a free and unbiased platform is unwavering. Every review is treated equally, ensuring that your voice is heard and respected, regardless of the nature of your experience.