Dota2 Boost Customer Reviews
7
Rate your recent experience
Pros and Cons of Dota2 Boost: A Review Breakdown
Dota2 Boost, as an online Dota 2 boosting service, has been receiving favorable reviews from its users. It offers a wide range of boosting services, such as solo MMR, party MMR, calibration, and coaching, with various package options. Players can choose their preferred MMR boosts starting from 1,000 MMR to 9,000 MMR, which are done by high-skilled and experienced boosters. Dota2 Boost has gained high ratings on third-party review platforms, indicating a reliable and efficient service.

Customers also praise Dota2 Boost for its quick response and excellent customer support. Their support team is available 24/7, and players can easily communicate with them via live chat, email, or social media channels. Furthermore, Dota2 Boost has a fast turnaround time, delivering boosts within the estimated time frame or even earlier.

Another positive point mentioned in the reviews is the site's security and the safety of the players' accounts. Dota2 Boost uses VPN protection to secure players' accounts, and they guarantee that all boosters are professional and trustworthy.

Overall, Dota2 Boost has established itself as an exceptional and efficient boosting service. With their broad range of boosting services, reliable and efficient service, and excellent customer support, Dota2 Boost has gained a reputation as an excellent boosting service provider. So, if you're looking for a reliable and efficient Dota 2 boosting service, Dota2 Boost could be the right choice for you!
Efficient and Affordable Dota2 Boost Service - My Experience with Dota2Boost.shop
I recently had the pleasure of utilizing the Dota2 Boost service from dota2boost.shop and was thoroughly impressed with the affordable and efficient nature of their work. It was particularly enticing to receive a 40% discount for my order, making the service an even more attractive option for those seeking a quality boost. I was thrilled to have my order completed within the designated timeframe, ultimately resulting in a successful and satisfying gaming experience.

Overall, the boost provided by Dota2 Boost was top-notch and well worth the investment. I have no hesitation in recommending this service to others looking to bolster their gaming performance. The team was friendly, professional, and above all, efficient - providing me with a top-quality experience from start to finish. Upon finishing my initial order, I immediately began planning my next visit to the site, knowing full well that I could expect nothing but the best from this esteemed gaming service. I truly appreciate the dedication and hard work put forth by the team and cannot wait to utilize their services again in the future!
Dota2 Boost Delivers Exceptional MMR Boosting Service with Expert Boosters and Top-Notch Customer Support
As someone who loves playing Dota 2, I have to say that I was incredibly impressed with the gaming service provided by Dota2 Boost. The booster they provided was truly exceptional, playing with precision, expertise and a deep understanding of the game mechanics. I had placed an order for 550 MMR, and I was delighted to find that it was completed perfectly and on time, with no issues whatsoever.

Not only did my experience with Dota2 Boost meet my expectations, it exceeded them in many ways. The service was incredibly efficient, and the communication from the team was always clear and concise. They were always available to answer any questions or concerns that I had, and provided me with invaluable insights on how to improve my own gameplay.

Furthermore, the free 50 MMR boost that I received was truly a pleasant surprise. It was clear that the team at Dota2 Boost truly values their customers and goes the extra mile to provide top-notch service.

Overall, I would highly recommend Dota2 Boost to anyone looking to improve their Dota 2 gameplay. Their boosters are truly exceptional, and their level of service is unparalleled. So whether you're looking to climb the MMR ladder or just want to improve your overall gameplay experience, be sure to check out Dota2 Boost – you won't be disappointed!
Efficient Dota 2 Boosting Service with Skilled Boosters and Excellent Customer Support
I can't recommend Dota2 Boost (dota2boost.shop) enough! When I placed my order, my boosting began almost instantly--I didn't have to waste any time waiting around. And on top of that, the customer support team was incredibly friendly and helpful, making the entire process stress-free and easy.

But the real standout of this service is undoubtedly the booster themselves. They are incredibly skilled at the game and simply a pleasure to work with. I felt like I was in really good hands the entire time, and the results spoke for themselves--my game play improved significantly after working with this booster.

Overall, I was extremely impressed with my experience with Dota2 Boost. From start to finish, everything was seamless and efficient, and the level of expertise and professionalism was top-notch. I definitely plan on using this service again in the future and would recommend it to anyone looking to take their game play to the next level.
Efficient and Friendly Dota 2 Boost Service: My Review of Dota2 Boost.shop
I recently ordered a boost from Dota2 Boost (dota2boost.shop) and I have to say, I was pretty impressed with how quickly they got started on my order. Within just 5 minutes of placing my order, they had already started working on boosting my account! That kind of efficiency is hard to come by these days, so I was really happy to see that my boost was being taken seriously and that they valued my time as a customer.

One of the things that I really appreciated about Dota2 Boost was their customer support. I had a question about my boost and I reached out to the team over Discord. They were super helpful and responsive, which made me feel like my satisfaction as a customer was a top priority.

The booster who worked on my account was also great! They were an excellent player and they were really friendly as well. It made the experience of getting my account boosted a lot more enjoyable to have someone who was both fun to play with and skilled at the game.

Overall, I would definitely recommend Dota2 Boost if you're looking for a reliable, efficient, and friendly service for boosting your Dota 2 account. They really seem to value their customers and their teams are all top-notch players who take the job seriously. I'm really happy with the results of my boost and I'm sure you will be too!
Impressed with Dota2 Boost: Professional, Efficient, and Seamless MMR Boosting Service
I recently had an opportunity to try out Dota2 Boost, and I must say that I am quite impressed with their service. I had placed an order for a 200 MMR increase from 5200 to 5400, and to my surprise, it was completed in record time.

One of the features that I found quite appealing was the streaming option, which allowed me to watch the booster as he played my account. I found this to be a great way to pick up a few tips and observe the gameplay strategies of an expert player.

Speaking of the booster, I have to say that he was extremely skilled and played exceptionally well. I appreciated that he was professional and focused on the task at hand without any of the usual toxic or negative chatter that can be associated with gaming communities.

If you are looking to increase your MMR and improve your skills, I highly recommend Dota2 Boost. The team behind the service is efficient and professional, and they take great care to provide a seamless gaming experience. Give it a try, and I'm sure you will be as satisfied as I am.
Boost Your Dota 2 Gameplay Experience with Oxygen from dota2boost.shop
Have you ever found yourself stuck in a game, unable to progress no matter how hard you try? It can be frustrating and demotivating, especially when you see other players advancing at a rapid pace. This is where boosting services come into play, providing players with a way to jump those hurdles and reach new levels with ease. And if you're looking for a boosting service in the Dota 2 space, let me tell you about dota2boost.shop.

While there are several boosters to choose from, if you're in need of a reliable, skilled, and friendly one, I cannot recommend Oxygen enough. Their service has been top-notch from the start, and I was pleasantly surprised by their courteous and patient approach throughout the boosting process.

Unlike some booster services that are mostly concerned with finishing the job as quickly as possible, Oxygen takes their time to ensure that you not only get the rank you're looking for but also learn something from the experience. They gave me insightful tips on how to improve my gameplay, even going as far as to explain individual scenarios in detail, which helped me avoid making the same mistakes in the future.

Their professionalism and expertise in the game are beyond impressive, and they are incredibly kind and helpful, making the experience all the more enjoyable. I felt that they took my requests seriously and boosted my account in a timely manner. Not once did I feel like they were rushing me or that I was just another customer.

So if you're looking to get your game on in Dota 2, but you're struggling to get the rank you want, Oxygen from dota2boost.shop is the way to go. Trust me, you won't regret choosing this service!
Exceptional Service and Affordable Prices from Dota2 Boost (Review)
I recently purchased a Pudge arcana from Dota2 Boost (dota2boost.shop) and I must say that I was thoroughly impressed with their services. I was in search of the Pudge arcana for quite some time, but I wasn't willing to pay the exorbitant prices that some of the other sellers were asking for. However, to my surprise, I found Dota2 Boost, and after browsing their website, I came across the Pudge arcana at a much cheaper price than I anticipated.

I must say that the service I received from Dota2 Boost was top-notch. The deal was done in a smooth and efficient manner. Communication was effective, and the team was readily available to answer all my queries, making me feel valued as a customer. I consider communication to be an essential aspect of any business transaction, and I must say that Dota2 Boost did not disappoint in this regard.

I must admit that I had to wait for seven days to receive my Pudge arcana, but it was worth the wait, given that I got it at a discounted price of $30, as opposed to the typical $35. The Pudge arcana is a rare commodity that is not easily available, but thanks to Dota2 Boost, I managed to acquire it at a very affordable price.

In conclusion, I would highly recommend Dota2 Boost to any other gamer who is looking for value for their money. They offer great prices, excellent service, and efficient communication. I'm looking forward to shopping with Dota2 Boost again soon!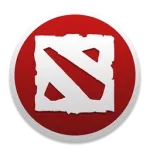 Dota2 Boost

contacts
We are here to help
A 19-year track record of successfully managing customer reviews
Our team of experienced professionals handles each review with individual care
Honest and unbiased reviews
Last but not least, all our services are absolutely free