Cosmetic Dentistry Grants Program / Oral Aesthetic Advocacy Group complaints
26
Newest Cosmetic Dentistry Grants Program / Oral Aesthetic Advocacy Group reviews & complaints
The "Grant" program is a complete SCAM!!
I received a text regarding their program, and later also received a call. After doing some research I found out about their fee and how no one is actually getting any funding.

I subsequently blocked their number, but later received a phoney text regarding my Netflix account being suspended. They used improper grammar..a dead giveaway for a SCAMMER! These people are frauds and are phishing for victims to rip off!

Don't fall for it!
Desired outcome: They need to be stopped and put out of business.
It's all just a scam!
I filled out an application for this group thinking it might help me finally have a smaile. I had a TBI at 19 and lost all my teeth to reconstruction of my head and face. So I get an email referring me to Bell Dental Practice. They call me next day. They wanted to know if I had insurance, I told them yes, but it has a $1500 cap per year. They then tell me that I have to pay at $100 "deposit for an appointment" on the phone for their dentists" lost time" on this program, and any possible costs not covered by insurance like x-rays. I refused. I don't give my credit card number to anyone over the phone-ever. Ashley then becomes extremely rude, tells me that i must not truly want to resolve my issue and hangs up on me so I go online and start googling. I found this site. Don 't use these people for anything. "Ashley" was not even calling me on a local number- it was a CA number for a practice that is supposedly 2 blocks away. It's disgusting that Bellview Dental is scamming people. Lots of different practice names as well. I went to the address they gave me. It is a dentists office, JG Dental, but they have no idea who these people are or why they sent me to their office, They told me it has happened before and it is a scam. They just try to get your credit card number for this "office visit deposit" then when you show up you find out you have been duped and your account empties real quick.
Desired outcome: I hope Hell has a special place reserved for people who prey on others and you get a first class ticket.
CDG cosmetic dental grant program
I had filled out an online application similar to the story above and recieved a text 2 days later stating that to call [protected] to continue with the application process, so thank god I copied the number before I called and came across this site, and seen the person above similar story and same exact number so I never talked to anyone because I did some site searching on the number they left before I did. Thank god I didn't waste my time! It's very cruel and evil for ppl to do this some people are in need of some help and con artist and crooks and selfish people only prey and take advantage and what goes around comes around !
Desired outcome: Never responded to their text to call them to continue my "cosemetic dental grant application" oookkkk
Is Cosmetic Dentistry Grants Program / Oral Aesthetic Advocacy Group legit?
Cosmetic Dentistry Grants Program / Oral Aesthetic Advocacy Group earns 91% level of Trustworthiness
SAFETY NOTICE: ComplaintsBoard has analyzed Cosmetic Dentistry Grants Program / Oral Aesthetic Advocacy Group and determined that it has perfect credibility and is completely trustworthy, with a legitimacy rating of 91%.
We found clear and detailed contact information for Cosmetic Dentistry Grants Program / Oral Aesthetic Advocacy Group. The company provides a physical address, phone number, and 2 emails, as well as social media account. This demonstrates a commitment to customer service and transparency, which is a positive sign for building trust with customers.
Cosmetic Dentistry Grants Program / Oral Aesthetic Advocacy Group has registered the domain name for cosmeticdentistrygrants.org for more than one year, which may indicate stability and longevity.
Cosmeticdentistrygrants.org has a valid SSL certificate, which indicates that the website is secure and trustworthy. Look for the padlock icon in the browser and the "https" prefix in the URL to confirm that the website is using SSL.
Our scan shows Cosmetic Dentistry Grants Program / Oral Aesthetic Advocacy Group website is free from malware and phishing activities, which are types of online threats that can include viruses, worms, Trojan horses, ransomware, and other malicious code, as social engineering tactics used to trick users into sharing their personal information.
Cosmeticdentistrygrants.org has been deemed safe to visit, as it is protected by a cloud-based cybersecurity solution that uses the Domain Name System (DNS) to help protect networks from online threats.
Cosmeticdentistrygrants.org you are considering visiting, which is associated with Cosmetic Dentistry Grants Program / Oral Aesthetic Advocacy Group, is very old. Longevity often suggests that a website has consistently provided valuable content, products, or services over the years and has maintained a stable user base and a sustained online presence. This could be an indication of a very positive reputation.
However ComplaintsBoard has detected that:
While Cosmetic Dentistry Grants Program / Oral Aesthetic Advocacy Group has a high level of trust, our investigation has revealed that the company's complaint resolution process is inadequate and ineffective. As a result, only 0% of 26 complaints are resolved. The support team may have poor customer service skills, lack of training, or not be well-equipped to handle customer complaints.
Cosmeticdentistrygrants.org has relatively low traffic compared to other websites, it could be due to a niche focus, but could also indicate a potential lack of traffic and popularity. The cosmeticdentistrygrants.org may offer a niche product or service that is only of interest to a smaller audience.
Cosmetic Dentistry Grants Program / Oral Aesthetic Advocacy Group protects their ownership data, a common and legal practice. However, from our perspective, this lack of transparency can impede trust and accountability, which are essential for establishing a credible and respected business entity.
Our Verdict: Cosmetic Dentistry Grants Program / Oral Aesthetic Advocacy Group is highly recommended company, but beware of poor customer service. Their 0% Resolve Complaints rating is a cause for concern. We advise using their services securely and reviewing complaints beforehand.
Overcharged
The issue is that the dentist overcharged me and submitted to my ins services that were not performed. I am in need of help, I have filled frauds complain with my ins and I filed the quality of care complaints. As I mentioned before they never told me that the dental bridge would come out of my pocket, they never told me that I was getting there's erchonia upgraded crown and that's what my issue is. I have been frauded by Mountainview dentistry and would appreciate any assistance, you all are the ones that sent me to this dentist and would hope that you would help me? I have already confirmed that they have overcharged me $948 which should be refunded to me and I'm already getting help from my insurance company for that refund.
Mountain View Dentistry frauded me, they duped me, they took advantage of me! But you're telling me you're not willing to assist me even though you sent me there? I can provide proof!
Is this a scam?
I am a practicing implant dentist, with 39 years experience. I heard about "cosmetic dentistry grants" advertised on a local radio station, and I went to the website. My first, basic question, was if it was a non-profit, which it claims to be, where is the funding coming from? One spot on the site suggested it was coming from the government somewhere, but I could find no hard evidence of this. So what is it? It' appears to be a mere referral service. That the "participating dentist" pays for. This is the only income source for CDG, and the only source of it's "grants". By avoiding payment for general dental services and limiting "grants" to "cosmetic procedures" only, it creates an income flow for the general work, then supposedly offers "grants" for subsequent "cosmetic" work. And the income to the participating dentist is enough to warrant his/her payments to CDG for the referral. That's a unique scheme, and, in my opinion, a deceptive one. I would advise anyone looking at this "grant program" to be cautious. It attracts dentists who "need patients", and this unfortunately also can result in what I would term "aggressive" treatment plans. (i.e., plans that prescribe treatment that is questionable and possibly not necessary). One thing that tipped me off was the "claim" that they've paid out over $1, 000, 000 in grants. Only one milllion? Over ten years? That's not much in the scheme of things. The reality is that good dentistry is, and always has been somewhat costly, and implant treatment is even more so because of the cost of the parts involved. To all the potential patients who are looking at this, please, please be careful.
Grant application process
I am disgusted with this company. Let me first say, they care about the money, not about their customers and this is not a true grant - there is a catch.
When I first called them I told them I was on disability and was told that disability recipients are not eligible. Thinking this didn't seem right, I called back several months later. The woman asked me my age and I told her, 56. She told me "oh, then you are eligible." Fine. I fill out an application and am told that I will be contacted within a week. No word. Three weeks go by, nothing. I call and check on the application and the absolute rudest, most defensive, person I have ever spoken to, tells me I am not eligible. What? Am I or am I not?
At this point I am really mad. I ask for a supervisor. She explains that it is different if someone is "not working or on disability", and when I try to clarify that these are two different things, she talks over me. During this phone call I am also told that the notes taken in my file say I wasn't working. What!? Throughout the call, the contempt in this woman's tone was palpable. I was clearly some piece of crap because I am on disability - yeah, a past professor, multi award-winning writer and business owner...thanks. She starts giving me this lecture on "eligibility" telling me that disability is a problem because they have been "burned in the past" by patients on disability. That did it. I blew my stack.
I told this woman, look, a grant should be based on numbers and numbers only! It is not up to you to decide who is "worthy" and who isn't. You either qualify or you don't. She tried again to lecture me, mentioning that there were ways to establish eligibility. Wait. It is a grant, right?
Apparently, if you qualify for a $3, 000 loan from care.com you can be eligible for the grant. Huh? How is this legally even called a grant. I have won grants as a professor and only had to show need and how I would use the grant.
I do not trust this company. They were not straightforward and honest with me, and they were disorganized and inconsistent. I would not recommend them to anyone, and I am still angry that they had the gaul to lecture me.
One either qualifies for a grant or doesn't. My guess is that this company cannot, by law, turn disability recipients away, so instead they lecture and/or try to "explain", why the persons application was not approved.
In other words, I think that are compliant with discrimination laws in paper but happy to discriminate against you on the phone where no one knows what is happening.
There is no doubt in my mind that I was discriminated against. This company is not deserving of the public's trust.
Wanting $50 up front to secure an assessment appointment!
Some girl who sounded very foreign, could not speak English, could hardly enunciate her own name.said their office was located in Canada-I suppose I became ineligible because I asked her (Rene) to put it in writing that if I sent a dentist fifty bucks, that it would be returned; she obviously didn't like my need for my "appointment security" she called it, be refunded---so someone emailed me my case was CLOSED, so I wrote this to her:

Oh, so sorry to hear that. Ms. Renee' phoned me from a terribly difficult line to "hear" her on(the 866-670-9381)claims that $50 must be paid to the proposed dentist whom is assigned to performing an "assessment ?" She then said that would be refunded "at the appointment, " but would email that statement to me, as I am not accustomed to having a dentist require a payment up front, and nobody can verify in writing anywhere, that this would then be refunded ? She also said he would have to perform a "panorama x-ray", and Medical has already paid for, and performed that for me.

Seems Dr. Zareh's offices are closed, also; Can't seem to locate your dental group, to which you seem to be referring me; Sky View is located in Charlotte, has a short commercial on line, but I can't seem to find the dentist named Dr. Zareth, not one who performs dental implants; The only dentist by that name practices in Marietta, Riverside, Fullerton, and Anaheim, but implants are not his specialty.

MS Renee' says your main office is located in the Yonge Eglington Center, 20th Floor,
Ontario, Canada M4PlE4, yes ?

Another phone center representative called me saying she represented your company, also, but she called from 949-352-4269, zip code 92592.
and stated the dentist who is a member of your cosmetic dental grant (C.D.G ) is located at 31213 Highway 79? Google says that Dr. Mohammad Zareth is located at 951-687-6453, so you can easily understand why I cannot find a Dr. Zareth located in Temmecula?

On Fri, Nov 15, 2019 at 2:59 PM Lydia Garcia wrote:

Your File Has Been Closed
Dear Lynda Phillips,

This email notice confirms that your File, Number [protected], has been closed and your information has been removed from our system.

Your file may have been closed voluntarily at your request, or because you are not, or are no longer, a candidate for a Cosmetic Dentistry Grant.

If you require any further assistance, or if you have any questions regarding your personal information, or if you feel that your file was closed in error, please reply to this email or contact us using any of the following methods:

By Regular Mail:

Canada
The Oral Aesthetic Advocacy Group
ATT: The Office of Communications
2300 Yonge Street, Suite 1901
Toronto, Canada M4P 1E4

United States
The Oral Aesthetic Advocacy Group
ATT: The Office of Communications
One Gateway Center,
Suite 2600
Newark, New Jersey
07102

By Telephone:
Office: 866-670-9381

By Fax:
Fax: +1 416-590-1959

Thank you.

Sincerely,

Lydia Garcia
866-670-9381, Ext.:
Re: Your Assessment will be Re-assigned

LF
Attachments
4:16 PM (48 minutes ago)
to Lydia,

WhitepagesWhere is SKY VIEW DENTAL GROUP at 31213 Highway 79 Located ? Dr. Zareh?
IS THERE NOT A PHONE NUMBER FOR THE DENTIST ?
Person
Phone
Reverse Address
Business
31213 Temecula Pkwy
Temecula, CA
Reverse Address
CA
Temecula
92592

31213 Temecula Pkwy Temecula, CA 92592
16 current residents

Judith Marshall Lewis + 1 resident

Ste 100

View Details

Le Bon Massage + 1 business

Ste 105

View Details

No current residents

Ste 210

View Details

Omonlegho Briana Ovbude + more residents

Ste 200

View Details

No current residents

Ste 205

View Details

Bom Relaxed Spa

Associated with

View Details

Realty Executives Temecula Valley Fbdt

Associated with

View Details

Highway Desert LLC

Associated with

View Details

Patricia A Starkey Law Offices

Associated with

View Details

Scope Orthotics & Prosthetic

Associated with

View Details
Wanted me to pay for x ray over the phone. I haven't even stepped into the office yet.
I went on oral-aesthetic-advocacy-group-inc website claiming there is a grant for dental care. I filled out the form got a call to my local dental office.
I smelled a rat when they wanted money up front. Then I searched online and found out about this scam going on with Aesthetic Advocacy Group, Inc.

Hillsview Dental Care
414 S. Anaheim Hills Rd. Anaheim CA 92807
Phone: (714) 974-5223
Email: hillsviewstaff@thedentalviews.com
Web: http://www.hillsviewdentalcare.com/
The 'grant' process
the company calls itself Cosmetic Dentistry Grants Programs. I applied onine and received a text from a Los Angeles phone 310-295-9877 about 12hrs later, advising me i had been approved. i was to contact their toll free number 866-670-9381 for further info. almost immediate the dental office they had assigned me to 'in good faith' called for an appt. (hillsview Dental Care in Anaheim hills) I declined, said I needed to know more about the program. the dental office then connected me to the 'grant'office. When that individual came on line, I explained that a grant is a specific amount of money given to me that I can apply to dentistry as I see fit. she was adamant that no... this is NOT what a grant is. (meaning I would be given a small percentage of a jacked up price and be responsible for the balance.) I asked to be removed from their call list. and then looked for reviews/found this page. I called them back to get the physical mailing address and they vehemently declined to give me the CA information.
THAT is an FCC violation. and now it does not end here
Dentistry grant application approved then denied/misinformed/discrimination
I'll lead with uh YES! I was reluctant to pay $50 for an X-ray/consult (which should've been a red flag) but hey I figured it's a Small investment for what I Thought would be used for a much needed change.

Upon reaching out with hopes of finally being able to get much needed dental work done. Visiting countless websites and making phone calls researching the best cost efficient dental work I decided to give CDG/OAAG a shot.

As for CDG/OAAG they were extremely misleading and flat out unprofessional. Oh but they were super nice at the beginning when I received the "Approved" confirmation followed by the "FREE" stipulation in which CDG wants your Credit Card Info. As a Consumer/Patient/Grant Applicant (which ever term they use) the process wasn't clear as their website let on. I've worked in customer service so I'm extremely aware how to deal with people while resolving issues and if I couldn't Deescalate then I'd send the person up the ladder. Standard stuff right? WRONG! I was apparently speaking with a "Supervisor" Andrew he insistently spoke to me as if I should already know what the CDG offers, and as if I should just shut up and stop asking questions and pay the $50 again in order to restart my already Approved Application even after I've already paid once and had a recent X-ray. He proceeds to say "Most dental offices don't trust other offices X-rays" FALSE! (I've literally had a dental office email to another office or even print one out during consult) I asked nicely "is there was a Higher up i could be transferred to?, because maybe we're having difficulties communicating with one another" he then responded "No. I'm the supervisor there's no one else for you to speak with, if you wish to escalate here's the email..[insert email]." Andrew Wasn't Helpful at all and even disconnected the call before ensuring my concerns were addressed. Now I can only "assume" the reason my application was no longer accepted is because I challenged their legitimacy and their approval process and what's actually covered via Grant due to previous misinformation.
Just for [censored]s and giggles...My Actual dentist visit per selection of CDG/OAAG was in Beverly Hills (BTW the dental office no longer participating in program). But naturally I Assumed I'd get good care considering the location and more importantly this is my mouth so quality care is priority (within my means).
However, as soon as my X-ray&Consult was completed I felt the pressure of Up-selling. You know the "Quick Quick Quick!" "Hurry Hurry Hurry!" "Apply for this Loan/credit card" "Ohhh not so good credit how about get a Co-Signer"

I mean SERIOUSLY It was extremely discouraging and overwhelming when in need of Actual Dental Help.
This has left me feeling emotionally distressed, robbed, and defeated. Now I'll end up back where I started which was ignoring the discomfort/pain in my mouth and going back to the drawing board.
I WILL continue with a complaint with BBB and ACLU.
False offerings looking for your information to build data bank to sell info
This is a scam. They collect your information then confirm email and other info then send you a follow up email to say they are deferring your application then they send you another to say they cannot provide assistance. A few days later they send another email saying your grant application is approved then they start the cycle of emails all over again. This company is not legitimate. Hoax! I sent email to delete my info Anna Hardy replied GLADLY. They will now be reported to CRA and consumer fraud
Cosmética dentistry grant
I heard on the radio the ad and submited my info online, Next Day I received an email asking me to call a number, which I did and I was told I had to pay for xrays and that the grant amount will be given to me once the dental assessment was made and xrays paid, I asked the rep it they will cover 100% the invisalign treatment I need and he said he doesn't know until the assessment is completed. So the "grant" could cover only a percentage of the treatment and then I'll have to pay the rest which could be very expensive specially if they are the ones choosing the dentist for me, so I told the rep I was going to think abou it. A few mi utes after the conversation I received an email saying that they canceled my application. They obviously don't want to deal with informed customers and just want to send you to the their dentist network to have you pay for treatment. Stay away.
fake dental grant
They become very irate and hang up and won't let u ask questions they just ask for a $50 deposit (they really just want your banking info) the guy got upset and said I'm wasting their time hung in my face and sent me a email that my account is closed I tried to call back and he was the only person to answer then a lady answered said hello and hung up they claim to be in Newark but try to send you manhattan I found out their Newark nj address is fake and they are really in Canada they are selling dreams and it's wrong if I had money to give away I wouldn't need a grant
Grant scams
We assume Grant will be given to people in need.

My friend, a retired VA, needs total dental implant.

And I myself have been struggling to pay for teeth whitening and invisalign as recommended by my work manager/agents since I am an aspiring performing artists.

I received email, case no. and phone "orientation" saying that they only pay partial, not 100%. I agree because I thought partial of grant will be at least 50% to be fair.
Good that I talked to the dental office they recommended (good dentists but in expensive areas ONLY) to find out how much CGD will cover. It is not 75 or 50% but 10-20 % only!

I calculate that invisalign and teeth whitening will cost 3 good cars and 30 times of what my car worth now.

For sure, this is not GRANT, but a marketing discount program.
Fraudulent business practices
I was expecting, from reading reviews, that I would get a grant that would cover what I cant afford. But when the dentisn asket told me id have to pay $13, 000 out of pocket, even after the grant, I became depressed, and furious. I then inquired about a full grant, to which I got no reply whatsoever. What kind of low life scum would put someone through this? So now ill make it a priority to pass on my experience to as many people as possible, so they dont get duped by your phony deceitful "customer reviews" so you cant scam them out of anything. Maybe then youll have to get a real job, if youre not jailed for fraud.

Go to hell,

Jim l.
Vistaview dental care
I had a scheduled consultant today with Dr. Wade at Vistaview Dental Care today in Vista Ca., May 30th, 2019 at 9:00 a.m. for a tooth implant. After I signed new patient paperwork and a form that stated if I cancelled any appt. with less than 48 hour notice, I would be charged for the appointment, I was then escorted into the dentist chair with the panoramic x-ray I had provided on the screen. Within a few minutes, I was told the dentist will not be coming into the office today and has other appointments scheduled at another office. I was referred to this dentist office by the Cosmetic Dentistry Grants organization as I do not have dental insurance and need assistance in the cost of a tooth implant. There was no other dentist in the office at Vistaview Dental Care so I left and will never return to this unprofessional & extremely incompetent dental office.
Dental implants scam
I applied for a grant and was approved for $4500. I was assigned to a dentist in Bklyn. He was very nice, but this is all a SCAM!
I paid using my credit card for a CT SCAN which cost me $350 He also charged me $200 for an appeal process. This is where it gets crazy. He charged my insurance over 31k and he charged me $745.00 $650 for the CT SCAN I had already paid for and $95 for a consultation fee that i wasnt even told about. Be very careful. If it sounds too good to be true, its because it is!
I just tried searching for that dental office in the BBB website and they are not even listed. MAJOR RED FLAG!
Asked me for money over phone.
I submitted an online form. Got a cal back the next day, very little details about how the program works. Some guy asked me for $50 and wanted my credit card information on the phone. I told him I don't have the card with me, I could call him back at 03:00pm. He hung up on me, and I got an email saying my file is closed. These guys don't care about your oral health. They want money, before you even see the dentist or have an idea what they are going to charge. Sounds too good to be true, it is. Stay away from these scammers in Canada.
Lola snidman
Says they give you up to 20K for a grant. However they fail to make accommodations or considerations for patients. You have to use a dentist in their network. I selected one and I had to pay to get the exam. then they told me I need all this work done which totaled over 15K. The work they said I needed was deep cleaning, root canals and others, which I can do at my own dentist through my insurance. Dash Dental where they sent me said I have to have all services performed at their facility to qualify for the grant. then a cosmetic grants person over the phone tells me its only a grant for cosmetic use and not general dentistry. THEN they all communicated and came to the conclusion that ALL my treatment needs to be done with Dash Dental to qualify for the grant they wanted to give me of $3, 300. whats the point of a grant when you have to pay over $11, 000 first. this was stupid and misleading. All I needed was some work done on my number 8, and 9 teeth. I was not comfortable AT ALL at dash dental. they told me I needed root canals and all this other crap. I dont need any root canals. I was only interested in the cosmetic grant but they are trying to see who will spend money unnecessary. Very disappointed and unsatisfied
File No.: [protected]
Weight loss grants program
It is not actually a grant. The refer you to a partner, and this is how they make money.

For my wife, the partner helped, she reached her goal. The conditions for the grant was losing a certain amount of weight. It was tight, but she did it. However, when trying to collect the money, that is when the nightmare started. Maybe they expect people to no make it.

Anyway, 5 months waiting for my $900.

Excuses and excuses... They just want to talk over the phone, and over their own message board. No emails.

They kept stalling. They said the file was not received, then that there was a problem, then asked us to be patient because there was a backlog (funny is that you can't enroll so to avoid too many applicants having no funding, so this should not happen), then that a person there was taking too long to review things, then a person would get in touch with another one and would quickly look it up in the issue.

Everytime one different excuse, trying to buy time.

That is when they deleted the conversation history on the message board they own and control, and I saw a CTV news piece and found others who did not get their money as well, on Reddit. Then it sounded like a scam. I started to look for information, because there was no negative review when we started, and we notice that the group Oral Aesthetic Advocacy Group, a FOR PROFIT organization, is the same from the Cosmetic Dentistry Grants and I noticed a loophole they are exploring and found the many people complaining about it.

The practices are shady. You only get money if you leave a comment in a thank you letter that they can use along with your image. In other words, they buy your review. And they reserve the right to not accept the review on their own unknown criteria, whether it is not good enough or if it makes them look bad.

No money. Five months waiting.

My recommendation is: AVOID THESE PEOPLE and other practices that are similar.
Feb 01, 2019
12:26 pm EST
Oral Aesthetic Advocacy Group, the PROFITABLE organization that runs the Weight Loss Grants Program avertised grants for people who lose weight, using their partners, provided you reach the target.

For the weight loss grants, they get money from referrals to clinics, gyms, etc. Then if you reached the goal, they pay you back 20 or 80% of what you already spent. Not really a grant, but it should work. If you do not reach the goal, you are out.

My wife reached the goal before the deadline. She used one of their partners and Fit4Less, entitled to 80% of the partner, and 20% of the gym. The other conditions were to ask for invoices with the customer name on it, not just receipts, which she also provided in October, on her deadline, using their online system.

Their website says it takes 45 days to pay you back. It also says that it won't take new participants if funds are depleted, so we were misled to believe that funds were secured.

We are trying to collect our money, just over $900.

It has been 5 MONTHS! We call, and they keep going around, buying time, giving excuses.

Sent everything they asked, twice: a thanks letter, weight in and weight out documents signed by doctors, signed thanks letter, which was signed before.

They deleted our conversation from their message board, showing they stalled, when they asked for the documents again, 2 months later, to which my wife quickly replied confirmed she had sent. The message deleted contained a date. We should something fishy at that time, when negative feedbacks started popping up all over the internet, so we saved print screens of the conversation, and we have the evidence of their deletion.

After I got bold, since there was a CTV news piece on them, someone replied an email, asking if he/she could call and talk to us. I said no, that from now on, I want everything in writing. No reply so far.

They act like scammers. What is up with this company address showing in Newark? It is misleading! They are in Toronto!
2300 Yong St., suites 1100 and 2002.

And what about the Dalewood clinic, Oral Aesthetic Advocacy Group, Weight Loss grants organization and Cosmetic Dentistry Grants organization, and all sub companies (organizations) and aliases, which are not for profit, but under a FOR PROFIT (OAAG Inc.) organization?

They do not look like honest people. While they sit on our money in their luxury cars, we, that went to them for not being able to pay for weight loss support from professionals, take money from our little saving, to then beg for them to, PLEASE, give it back, because WE NEED IT!

BASED ON MY BAD EXPERIENCE, I RECOMMEND ALL TO AVOID THESE PEOPLE AT ALL COSTS.
Feb 01, 2019
12:31 pm EST
Sorry about the typos, the cellphone autocorrect many stuff. I said I smelled something fishy. There are other minor typos.

The correct Street name is "Yonge", in Toronto, Ontario, Canada, and not in Newark, NJ, USA.

If you are interested in the news piece:

https://bc.ctvnews.ca/mobile/video?clipId=1383517
Collect Your Trust Badge
Be recognized for outstanding customer service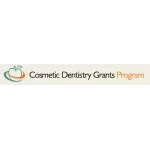 Cosmetic Dentistry Grants Program / Oral Aesthetic Advocacy Group

contacts
We are here to help
19 years' experience in successful complaint resolution
Each complaint is handled individually by highly qualified experts
Honest and unbiased reviews
Last but not least, all our services are absolutely free