Carrington Cleaners complaints
1
The complaint has been investigated and resolved to the customer's satisfaction.
Carrington Cleaners
-
ruined dress
I brought my dress which was purchased from Bebe on June 9th and worn that evening for my birthday party to Carrington on June 10th 2011 to be cleaned and to remove 1 spot that was on the back. I went back to pick the dress up from Carrington on June 13 when they said it would be ready...but it wasn't! The man at the counter said that they had a "problem" with the dress and showed it to me and there was a huge ring around the stain. He said they would clean it a 2nd time and it should take care of the ring/stain. I visited the cleaners again on June 16th to pick up my dress and once again I was told that there was a "problem"...I asked to look at the dress and I noticed there was unexplained pilling all over it and 2 additional stains on the dress! The man at the counter totally agreed with me and was very encouraging to me when he said the owner is very good about reimbursing customers who had clothing ruined. I was told to wait and come in when the manager was in and in the meantime Carrington still had my dress. I returned to Carrington on June 19th to speak to the manager and he argued that it was the type of fabric that caused the pilling..."we have had lots of trouble with Bebe clothing in the past" he claimed. I then asked if he had a policy stating such a claim, which he said he did not. I was told then to wait until the next morning and the owner would call me. I never recieved a call and waited another 2 days to see if anyone would get back to me. No such luck! I went into Carrington and asked if the owner was in..he was not. So, I asked to speak to the manager and he treated me horribly and laughed at me saying " theres nothing I can do for you except refund the drycleaning charge". WOW! I was amazed at how rude this guy was. Carrington Cleaners ruined my dress and is ruining their reputation in the process. I have already told about 100 people not to use their services...and they said they absolutely would not. Carrington has HORRIBLE customer service and they obviously don't care about the integrity of their work.
Resolved
The complaint has been investigated and resolved to the customer's satisfaction.
We are here to help
16 years' experience in successful complaint resolution
Each complaint is handled individually by highly qualified experts
Honest and unbiased reviews
Last but not least, all our services are absolutely free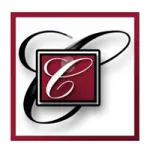 Carrington Cleaners contacts