Newest Jeeves reviews & complaints
Drycleaners
Jeeves of Belgravia Drycleaners have completely ruined my dress when I gave it to them for dry cleaning, it's a very expensive Celine designer dress, I'm seeking compensation and I would like a refund of the full amount I paid them to have the dress dry cleaned. They had assured me that there should not be any further damage to the dress as they will be hand dry cleaning it, but there is significant damage, especially to the top of the dress and I have pictures to show this as evidence.
Desired outcome: I would like a refund of £78 that I had paid to Jeeves to dryclean my dress, and £350 compensation, as I will now need to take the dress to the tailor to have it repaired.
Dress sent for dry-cleaning, came back as altered dress
Bought a designer dress (1st photo) recently and sent it to Jeeves for dry-cleaning. Upon collection, I got a shock of my life to see that it had been altered (2nd photo). The reason why I paid for a designer dress is the way the ruchings/gathers fall beautifully. I don't know why Jeeves removed the ruchings without my knowledge or consent. Jeeves is supposed to be a high-end dry-cleaner and should be familiar with the uniqueness of designer clothings. I called Customer service to complain. They said they will look into it but did not explain why my dress was altered without permission. They did send someone to pick up the dress from my house, and got a tailor to fix the ruchings. Luckily, I had a photo of the original dress. Normally, I don't take photos of my dress. This time I did at the request of my Sister. I was able to prove to Jeeves my original dress vs the dress that was altered. They said that they will get a tailor to make good the dress. Was a bit sceptical because I know that normal tailors may not create the same flow. True enough, when it was returned, the flow was not even close to the original. This is very upsetting. When I tried it on, the flow was not right, making the dress looks big, compared to the original. The 3rd photo is the dress altered by Jeeves tailor.
Desired outcome: The desired outcome is to restore my dress to as close as possible to the original. That is to have a nice flow without making the dress looks big. If it not possible, to pay me or pay the designer to fix it.
Questioning Jeeves' Jakarta, Indonesian QC & new policy
On 9Jan 2023 I have done a cleaning in one of your outlet in Hang Lekir, Jakarta, Indonesia. When I washed, it was already yellowish, which I asked them to maximize if possible to whiten.
However on 20Jan, when I wanted to pick up, I find the shirt not in satisfactory condition, the yellowish still there (which I'm okay) & it was still crumpled on the neck area, so I asked for Return Order.

As a result of this (I guess they retaliate of the Return Order I asked?🤔🤷🏻‍♀️🙄), today 27Jan, they rejected 2 of the whites shirts which I already dropped off, with reason those 2 shirts potentially tear off if they wash it, even though I said just wash w/the consequences known to me, but they still reject it.
My question is: Is this new policy from your office? Or they just make it up because they're not happy with me Returning Order previous shirt (see attached picture). Do you think the condition of the shirt after laundry worthy to be received? Is it wrong for me to ask for Return Order?

I attach below pictures FYI:

1. The bill receipt of the crumpled Armani Exchange shirt
2. The condition of the shirt when I was about to pick up
3. WhatsApp chats from Jeeves Indonesia saying that they reject the 2 laundry. I have dropped, even though I told them just proceed even w/the risk made known to me, they still reject.
4. The bill receipt for the 2 shirt they rejected.
Desired outcome: Kindly check with your Jakarta Infonesia branch on their QC & "new policy" implemented. Is thenew policy really comes from Jeeves London or they just retaliate to my request to do Return Order (because the shirt was just sub standard)?
Is Jeeves legit?
Jeeves earns 86% level of Trustworthiness
SAFETY NOTICE: ComplaintsBoard has determined that Jeeves has an exceptional credibility, near-perfect reputation level of trust, with a legitimacy rating that is more or less around 86%.
The age of Jeeves's domain suggests that they have had sufficient time to establish a reputation as a reliable source of information and services. This can provide reassurance to potential customers seeking quality products or services.
Jeevessingapore.com has a valid SSL certificate, which indicates that the website is secure and trustworthy. Look for the padlock icon in the browser and the "https" prefix in the URL to confirm that the website is using SSL.
Our scan shows Jeeves website is free from malware and phishing activities, which are types of online threats that can include viruses, worms, Trojan horses, ransomware, and other malicious code, as social engineering tactics used to trick users into sharing their personal information.
Jeevessingapore.com has been deemed safe to visit, as it is protected by a cloud-based cybersecurity solution that uses the Domain Name System (DNS) to help protect networks from online threats.
Jeevessingapore.com appears to have online shopping features, it's important to know that the platform supports an extensive range of payment methods, making it convenient and easy to complete your transaction. The payment procedure on the website is also relatively simple and straightforward, ensuring a smooth and hassle-free experience for buyers.
However ComplaintsBoard has detected that:
Jeeves's complaint resolution process is inadequate and ineffective. The support team lacks customer service skills, training, and resources, resulting in only 11% of 0 complaints being resolved.
No reviews for jeevessingapore.com on popular sites. Be cautious and do additional research. Look for information about the Jeeves and be careful with personal information or transactions.
Jeevessingapore.com has relatively low traffic compared to other websites, it could be due to a niche focus, but could also indicate a potential lack of traffic and popularity. The jeevessingapore.com may offer a niche product or service that is only of interest to a smaller audience.
Jeeves protects their ownership data, a common and legal practice. However, from our perspective, this lack of transparency can impede trust and accountability, which are essential for establishing a credible and respected business entity.
This website appears to offer a link shortening service. Scammers may also use shortened links to make malicious or fraudulent websites appear more legitimate or to hide the true destination of a link. Therefore, it's important to exercise caution when clicking on shortened links, particularly if they come from an untrusted or unfamiliar source.
Our verdict: Jeeves is a recommended company with a good reputation for trustworthiness and reliability, but their 11% Resolve Complaints rating is a cause for concern. We recommend approaching their services with caution and reading complaints and reviews before making a decision.
Lost dress
Hey! So Raheel at the Jeeves Laundry in Meera Tower is very careless. He has lost my item and hasn't shown any initiative to look for it or find it. Even earlier he happily gave me someone else's clothes without realising it's not ours. This is very unprofessional and now I have lost an item.

He has no track of how many clothes he takes or brings back. He doesn't count the items before taking them either. Very often we don't know if he has noted what's for dry cleaning and ironing because he literally takes everything in the same bag.
Extremely unprofessional and dissatisfied.
Desired outcome: Look for outfit!
This review was chosen algorithmically as the most valued customer feedback.
I am a customer of who complained for order number ME19008874 Jeeves- Menteng Executive, Central Jakarta. On November 27 at 1 pm I delivered a Red Valentino branded dress which had previously been checked by the store and me and only had problems in smell. Then by your fronter named Ratna Setiawati also check the front dress and inside with a long time and...
Read full review of Jeeves
Damage of dress and callous treatment of customer
Background

I would like to share my experience with Jeeves, ostensibly marketing itself as the best dry cleaning service in the world, with everyone, so that you will know the risk you bear when you leave your well-loved garments and items with them for dry-cleaning.

It is important to also stress the context of my relationship with Jeeves: I have been a long-standing and loyal customer of Jeeves. Since the very inception of the Jeeves' branch in Bukit Timah Cluny Court, I have spent thousands of dollars on its dry-cleaning services. I have also recommended Jeeves to my friends and neighbours who stay in the neighbourhood.

Stating Point and Main Issue

The starting point here is the damage of the zipper on my dress. The main issue is in Jeeves' treatment of me as its customer. Here, there is a lack of good faith on Jeeves' part and a callous attitude towards how it dealt with my damaged dress.

I am emphatically of the belief that Jeeves damaged the zipper on my dress, albeit inadvertently. Why? Jeeves makes it a practice to inspect each garment at the point of drop-off. When there is a faulty garment, Jeeves will return it to the customer on the spot. When my garments were dropped off on 9th November 2016, Jeeves did the usual inspections. My helper witnessed this. She would always drop my garments off at Jeeves. According to her, nothing was out of the ordinary. The person manning the counter inspected all the clothes. The person manning the counter did not raise any alert on a faulty zipper as she inspected all garments, and a collection invoice was prepared for the collection.

Nothing happened until 25th November 2016, when I received a phonecall from Mec, a customer service officer or representative (?) at Jeeves Head Office Singapore. He told me the dress had a damaged zipper and made it a point to tell me that Jeeves could NOT have caused the damage. However, I had my doubts. Were it not damaged by Jeeves, then the garment would not have been taken it, period.

Mec proceeded to take the judicious tone of giving me reasons after reasons as to why it is NOT even remotely possible that the zipper could have been damaged in the course of transport and processing. He used reasons like surveillance cameras, SOPs, etc etc. At one point, he even challenged my version of the events by "offering" to show me all the data from the camera, knowing that I would not want to see them (given how time-consuming this is). Thereafter, he sent the dress back uncleaned and damaged with faulty zipper -- and a safety pin insertion holding the seams of the garment -- back to me. Understandably, I was quite upset and disappointed. It smacked of a callous treatment of my item and the whole situation.

What transpired next was a back and forth between Jeeves, represented by its fabled customer service representative, Mec, and myself. The whole customer service thing is a complete farce. There were many delays in getting back to me. We are talking about weeks here. When I spoke to him, he claimed that he could not get to me and exonerates himself by saying that hence, he had communicated with my helper instead. He also alleges to have emailed me but I got no email. The fact is he lied about his efforts to reach me as well as his effort to pass the message to his General Manager so that she would contact me. No effort was made whatsoever. He adopts a self-righteous tone and is utterly insincere throughout our conversations on the phone. The episode ended with him telling me to go to the small claims tribunal.

Atrocious Customer Treatment

Jeeves has a fundamental problem in its treatment of its customer. Based on good faith, it should simply undertake the inexpensive gesture of acknowledging that there is a remote possibility that the zipper was damaged in the course of transfer to the cleaning facility. It should then offer to bear the cost of dry-cleaning of that damaged dress and also offer to bear the cost of fixing the zipper. This is not about assigning or disclaiming fault or about $; It is about a business letting a customer knows that her or his business is valued, and that Jeeves is an honest and reliable shop.

In all my years of business with Jeeves, I have been nothing but a good customer, paying thousands of dollars in dry-cleaning services to Jeeves.
But I am being treated as though as I am a trouble-maker who made up a story. It is framed in a high-handed manner that Jeeves is "innocent", has absolutely nothing to do with the damaged zipper and therefore it is not Jeeves' problem. This episode leaves a bitter taste in my mouth and in my memory.

Little to No Supervisory System in Place

This episode also exposes how there is almost little to no fundamental supervisory system in place at Jeeves because customer service officer (MEC) alleges that he makes all decisions for Jeeves in its relationship with the customer. By extension, there is apparently no recourse for the customer to any general manager or supervisor. It could be that such a business assumes that if a customer is unhappy, then it must be an unreasonable customer. Hence, there is no need for any supervisor. Such an organizational set-up appalls me. It makes me question the risk of leaving my precious garments in the hands of such a company.

Doctrine of Good Faith

Jeeves' top management needs to understand that the good faith doctrine has a part to play in the conduct of fostering a relationship between a customer and a service provider who is serious about doing business properly and sustainably. Good faith underpins how a business treats its customers, and not about the law or about being right. It is not about bullying its customer to take it to the small claims tribunal or about lecturing the customer about its faultless SOPs, , etc etc.

To the CEO of Jeeves, if you are reading this, please remember that a business needs to treat its customers respectfully. It is about reciprocity between a loyal customer and a dry-cleaner boasting to have the best dry-cleaning service in the world. You need to mean what you say. In this case, Jeeves does not mean what it says.

Conclusion

My first-hand experience in this episode has taught me that you leave garments at Jeeves completely at your own risk. And in the event that there is any problem, your valid complain will essentially disappear into a black hole. You will be at the mercy of a customer service officer without any recourse to any supervisor or HR manager.

Amelia
Dreadful customer service at bukit timah road shop
My wife as usual bought 6 shirt of mine to Jeeve at Bukit Timah Road on 18 Nov 2016 around 5pm for wash and received the most dreadful service imaginable. After passing the clothes to the shopkeeper, he told her about the price and wanting her to settle the account. When my wife asked for the invoice to examine the detail of the charges, she noticed one item which was being charged at higher than normal price. So naturally she asked, "what is this item?" The shopkeeper appeared to be annoyed and responded rudely "What is WHAT?" My wife pointed to the item and said "Why is this being charged higher?" The shopkeeper continue to show his annoyance and said "I told you before clothes with stains will be charged extra. Every time you come here you give me trouble asking the same question. If you had any issue with that, you could check directly with the office." So my wife opted to pay during collection rather than upfront in this case and told him, "Okay then, I will check with the office and will pay during collection." At the point, he threw my wife's credit card on the table for her to pick up rather than handing back to her. That was already bad enough but the worst was yet to come.

Then the shopkeeper went to take out 8 cleaned clothes for her to collect. My wife was surprised that he didn't put the clothes into a plastic bag for her and asked for one. And she was shocked to hear his reply in an very rude tone "No bag anymore!" My wife asked again in surprise, "no bag? Do you have any carrier or used bag for me?". He raised up his voice, "Yes! No Bag. That's all I can help." My wife was pretty upset by then and told him that she would file a complaint of him to Jeeves office. The shopkeeper said "Okay, go ahead. My name is XXX." Unfortunately she could not remember his name, but he was the only male shopkeeper at the shop during that time.

At the time, it was raining outside and my wife had to carry 8 clothes hanging on her arms without any plastic bag. She slipped and fell backward as a result in the middle of the pedestrian walkway. The clothes got swing out all over the wet pathway and she hit her head on the hard ground. She felt she must have lost conscious for a couple of seconds. Luckily there were other kind souls to help her out.

I simply could not believe the total lack of service and attitude of that shopkeeper. He treated my wife not as a valued and regular customer but on the contrary he viewed her as someone who had given him trouble by simply inquiring why certain items was being charged higher. We had experience of using Jeeves in other countries and in such cases the shopkeeper would proactively inform us of certain items requiring a higher charge and explain the reasons. We were expecting the same level of service. However, for this particular shopkeeper, he just charged higher without ever informing her and turn hostile when my wife inquired about it. Of course as a customer we have the right to know how we are being charged. My wife was just asking why certain items were being charged higher and wasn't even challenging him. As I said, such is the most dreadful experience my wife ever experienced in her life.
Nasty customer service
I began with Jeeves Singapore after reading reviews of how wonderful their service was and the fact that they used organic cleaning products. The first several months, service was phenomenal and myself and my cleaning lady who interacted with the people at Jeeves had no issues. About 3-4 months ago, I began working full-time and 100% gave over my dry cleaning duties etc to my wonderful cleaning lady who has gone above and beyond in so many ways for us as a family. She began to tell me Jeeves would be very late or not on time during pick-up/drop-off days and one evening I came home around 6:30pm to find my cleaning lady still at my home and informed me Jeeves would be late and pick-up at 7:30pm. I asked if she could wait and I went to a dinner. At 9:45pm I got a call from my cleaning lady telling me she was still waiting! I told her to go home and I would handle the situation. I called the driver myself who said he just didn't have time that day after making my poor cleaning lady wait and wait. This was totally unacceptable and I told him this only to be met with hostility and eventually get hung up on. I called Jeeves direct line and left a very upset and angry message with no response or apology from them for their total lack of customer service. I am extremely busy and was going to try and find a new dry cleaner however, I simply didn't have the time to look I to this and while I was away, my cleaning lady said everything was once again running smoothly. This week however, I came home only to find my cleaning lady once again telling me the dry cleaner wasn't here and now wasn't answering her phone calls. I got on the phone with Jeeves only to be met with a nasty receptionist who said 'didn't you leave a message saying you would find a new dry cleaner, please do!' That was the last straw for me and once again demonstrated how Jeeves was nothing like there other branches here and took a page out of Singapore's Guide to C*** Customer Service which seems to plague this island. About ten minutes later my cleaning lady left and I was getting ready to go for a dinner when my bell began ringing incessantly and I got bombarded with calls from Jeeves saying now their driver was there. Seriously, I just get harassed on the phone and now I am in my home getting harassed by the people who just told me to take my business elsewhere? I then was out and got at least a dozen calls from Jeeves, insane! I had to block all their numbers and inform my doorman to tell the man ringing my doorbell to get him off the condo property. I am fairly active in the expat community in Singapore so I wanted to inform other expats of this situation since many friends use Jeeves. I went online and posted about my awful experience only to find the marketing director, Jackie, is on the same expat page and began polluting my post regarding poor customer service with novellas of false information regarding the situation I experienced! It's so funny how she said they are overwhelmed with business and her driver works until 1am every night and yet she still had time to write paragraph after paragraph on my post. In my opinion, people who defend themselves to that extent are typically the ones who are covering up wrongdoing. Anyway, I really don't care what response Jeeves gives to this post if any as I know the truth as do many of my friends.
The complaint has been investigated and resolved to the customer's satisfaction.
This review was chosen algorithmically as the most valued customer feedback.
Went to Jeeves Singapore's outlet in Upper East Coast Road (Siglap centre area) at the end of 2012 sending in a pile of expensive designer clothes. My mistake as my Comme des Garcons pants was returned to me in a partially pressed condition. This despite my repeated instructions that this pair of pants are not to be pressed at the time I left it at their...
Read full review of Jeeves and 6 comments
Collect Your Trust Badge
Be recognized for outstanding customer service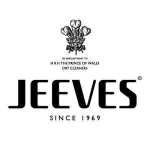 Jeeves

contacts
We are here to help
19 years' experience in successful complaint resolution
Each complaint is handled individually by highly qualified experts
Honest and unbiased reviews
Last but not least, all our services are absolutely free