Premier Bathrooms Complaints & Reviews
Sort by: Date | Popularity
My mother invested in a walk in bath tub. I believe the seller just wanted to make a sale and really didn't care if the tub was suitable for this client. The tub is nice and works well for everyone except the intended user. The door for the tub is too small for my mother to get through and it opens into the tub. Now tell me if, she gets into the tub and something happens, how does she or any one else get her out. I am reading through the installers check list--now he has checked yes for all of the following--- - the slide bar and grab bars are not in the proper place for her - he did...
A sales rep went to my parents home and sold them the "Hydrotherapy" bathtub. They are 83 years old and have 3 vacuums from prior RIP OFF SALESMEN. They know older persons want the best for their spouse, and play upon this. My Dad obviously would buy the world for my mother and this salesman took advantage of his devotion to her. He sold my parents this bathtub - and the bill wass $17, 000!!! - for a TUB!!! and they had to employ a certified Electrician to do the hook ups as this was not included. What TUB could possibly be worth $17, 000!1 This Company is making a killing from the Elderly. They...
I bought a tub from these frauds based on the word of the salesman, after he'd measured my bathroom. He told me that his tub was 2 inches bigger than the one I had, inside, and the same outside. As it turned out, the tub was the same size outside diameter and three inches less outside diameter. I would have had to remodel my bathroom to install it. I had the old tub taken out, trusting the salesman, and then learned the truth. I now have a tub in my garage that I can't use. I contacted Premier and after sending an installer out that lied and said the old tub had never been taken out...
After doing much research. It seems that my father, 73 years old, is not the only person who has been scammed and ripped off by premier bathrooms! My father had a sales person come out to his house regarding the purchase of a bathtub on 8 Jul 2008. He gave them a deposit of $5, 300. A few days later he called to cancel the product. He was told that too much time had elapsed and that no money would be refunded. When my father looked at the contract, the sales person dated it 8 May 2008 instead of 8 Jul 2008! My father called the salesperson and recorded the phone call. He told the person he wa...
Recently Discussed Complaints
Consumer Tips & Tricks
Worst rating
Subjects of Wide Speculation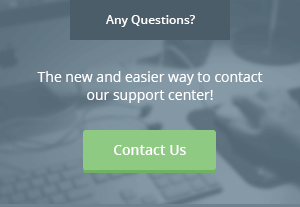 Latest News & Stories
Stay Away
Latest Questions
Latest Groups
Today's Mess-Up Photo