National Collectors Mint Complaints & Reviews
Sort by: Date | Popularity
National Collectors Mint sold me counterfeit Twin Towers coins and they won't respond to email, if you call them no one calls back or it just rings and rings. You have to have an RMA so they just can't be sent back to the address sent on label and since they are Counterfeit Coins I believe they should refund any shipping/insurance/certified costs or send a return shipping label, since these crooks sold me and many Counterfeit Coins and will not respond to me and my credit card company they just sent them a copy of the invoice, the UPS shipping delivery and the Return form, not RMA...
I ordered 1 10th anniversary WTC commemorative from NCM, I got that, what I also got was a 120$ over charge for another coin that was not in my package. After calling their "customer service number" (800 452 4352 is listed on their website), their CS supervisor told me that the package weighed proper for the order and that I must have dropped/lost the extra coin and didn't notice. How does one not notice dropping a large, heavy collectors coin. Of course I'm filing complaints with the BBB and the courts, however that is needed with how these people seem to operate. I did inform them of my intent to do so, their response? "We'll be happy to answer any inqury..."
On 11/25/2008 I do sometning that I never do and ordered 6 items by phone. I made a highe mistake by ordering from this company. The items that I did order when I finally recieved the order I opened it and realized that I had been ripped off. I attempted to reach the company however you never recieve an answer or you recieve a prerecorded message that all agents are busy and try your call again later. I immediately contacted my credit card company but unfortunately they stated that since I placed the order and they never received a response from the company either they would not reverse the...
I placed an order in September '08 and received an order costing twice as much with items I didn't order and the items I did order were not sent. I tried calling customer service but got a recording to leave a VME or send an email. I sent an email 3 weeks ago and last week they emailed me to return the wrong order at my expense. No metion of returning the money I was charged or the correct order I made. I sent a reply asking why I had to pay shipping for their mistake, asked for the return of the money they charged my credit card and what happened to the correct order I made. That...
Recently Discussed Complaints
Consumer Tips & Tricks
Worst rating
Subjects of Wide Speculation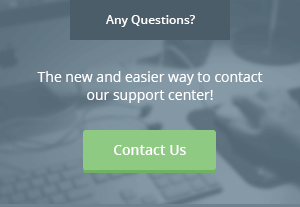 Latest News & Stories
Stay Away
Latest Questions
Latest Groups
Today's Mess-Up Photo