Mystery Shopper Complaints & Reviews
Sort by: Date | Popularity
I put a post up online about needing a job and my e mail address. The "Mystery Shopper inc." kept sending me e mails about their services and what they want me to do for them. Basically they wanted me to go to major corporations and write reports on the costumer service and the employees and products. They told me that each assignment would be $300.00 USD. They said that they would be sending me a check via Fed EX and that my first "mission" would be to do a Western Union Transfer to London, Britian. They said the man's name was Owen Green and the address was Prince of Whales. They said...
from Patrick L. Anderson <work@slowoffer.com> reply-to mysteryshopper_department@hotmail.co.uk date Fri, Aug 21, 2009 subject EMPLOYMENT OFFER ON MYSTERY SHOPPING . REC: QMJDYD87K RC: 2004/879/MD Retail Track Mystery Shopping & Consulting Reply to: mysteryshopper_department@hotmail.co.uk Dear Applicant. Thank you for your interest in the Mystery Shopper position. Our company conducts surveys and evaluates other companies in order to help them achieve their performance goals. We offer an integrated suite of business solutions that enables corporations to achieve tangible results in the...
The IC3 has been alerted to an increase in employment schemes pertaining to mystery/secret shopper positions. Many retail and service corporations hire evaluators to perform secret or random checks on themselves or their competitors, and fraudsters are capitalizing on this employment opportunity. Victims have reported to the IC3 they were contacted via e-mail and U.S. mail to apply to be a mystery shopper. Applicants are asked to send a resume and are purportedly subject to an extensive background check before being accepted as a mystery shopper. The employees are sent a check with instructions to...
Dear Ida, I will like to know the status of the transfer is the money has been sent. Please update me so that you can get the next assignment done. John Murphy -----Original Message----- From: msdeloris7@aol.com To: johnmurphy234@aim.com Sent: Tue, Jan 12, 2010 9:12 pm Subject: Re: Payment Instructions / First Assignment Delivering Today Dear John I need you to clarify the process, am I to cash the check, take out $200 and send the remanding monies to the address of the instruction sheet minus the fees paid to western union. Thanks for you assistance Ida In a message dated 1/11/2010...
THIS EMPLOYER HIRED MY DAUGHTER AND I AS CUSTOMER SERVICE EVALUATORS. THEN TOLD BOTH OF US TO SEND MONEY THUR WESTERN UNION. THE MONEY I HAD TO SEND WAS TO DIFFRENT PEOPLE THAT WE WERE ASSIGNED TO SEND THE MONEY TO VIA WESTERN UNION. AS A RESULT WE HAD BEEN RIPED OFF. WE LATER FOUND OUT THE CHECK WAS A FREUD AND HE WITHDREW BOTH OF OWER BANK ACCOUNT TO $4.800 AFTER WE DID THE ASSIGNMENTS. THE EMPLOYER REFUSE TO AWNSER ANY OF MY PHONE CALLS AFTER I BROUGHT THE PROBLEM TO HIS ATTENTION. I WOULD APPRECIATE IF SOMETHING WILL BE DONE ABOUT THIS EMPLOYER. AND ILL BE WAITING FOR A RESPONSE FROM YOU. <br /> <br /> THANK YOU, <br /> ANDREA M BLACKMON
Here is what I got in the mail today and new right away to visit this web site (Complaints Board.com) first before going to my bank with the "Mystery Shopper's check". I received a letter in the mail (USA Mail Service) and the letter went along these lines: Here is a check for $3, 980.00 and our company, Frank W. Kerr Company, (listed with the Better Business Bureau) is a service provider for the mystery shopping industry. "When actually Frank W. Kerr Company is one of the largest, independent wholesalers in the country, (USA) distributing brand and generic pharmacies and specialty pharmacy...
Company used an address in Bismarck, ND. 612 East Boulevard Ave Suite 705, 58505. They are using various company names such as: Shoppers Impressions Inc, Shopper Jobs Inc, Shopping Disbursements, etc. They send you a bogus cashiers check and require some shopping and wiring of money to satisfy their clients. They have you wire the money to Canada and then the cashiers check bounces. Operation seems to be unchallenged by authorities or investigators up to this point. Trail of complaints is at least a year old or more. What will it take to bring these thieves to justice? Hopefully enough complaints and documentation. It seems tracking the cell phones, etc wouldn't be that difficult.
Recently Discussed Complaints
Consumer Tips & Tricks
Worst rating
Subjects of Wide Speculation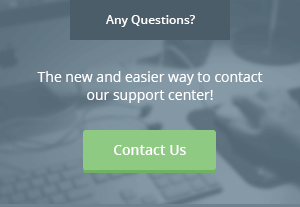 Latest News & Stories
Stay Away
Latest Questions
Latest Groups
Today's Mess-Up Photo