Fuckbook Complaints & Reviews
Sort by: Date | Popularity
It has unfortunately come to my attention that some ### has created a fake ###book account of me, and its threatening to cause major problems for me my proffesional andfamily life. they havent used my email details or anything just the start of my nickname so its proving impossible to delete account myself. I have contacted the site support via email but im worried i wont hear anything or no action will be taken. Somebody please help or give me some advice on how to best rectify the situation asap. If you can help please email nuts.bt1@gmail.com Thankyou
Sir this is Tripti bohra of India. A week back i got some extremely vulgar and cheap calss and after that i got to know that someone has made An ID of my name on ###book.com it has my and my family's contact no. The complain also been accepted by Indian police. Fake ID name is triptibohra contact no. Is 9828211375 kindly pay attention on my complaint it's a mental trauma for me Your faithfully Tripti Bohra zeenat5000@gmail.com
I am continually getting emails from this "###book" site telling me I have a free account because I have signed on to their site. THIS IS NOT TRUE! and I find it very offensive. I have tried to 'block' these emails and used the yahoo filtering system to no avail. PLEASE do something about it for me. It is a disgusting thing to see these everytime I open my mail. eacsdw2@yahoo.com
i went on the site to change my membership stat before it renewed it said and still says i have the free membership. the option to cancelled the 3 day membership i paid for never came up. also have an email saying they did try to renew my membership but it failed. so all in all they charged my card overdrafted my account and still didnt even give me what they charged me for. bellow is the email of the failure to rebill "Your subscription #: 212119601000006960 with http://www.###book.com has failed to rebill using your chosen billing method on May 1st, 2012 and your membership to this website i...
i keep getting emails from this com pany asking me to jion thier wesite. for casual sex. i am a 41 year old wo man and have no desire to view nude girls in erotic positions everytime i open up my emails. if i wanted to see a `big pair of false boobs` and a shaven muff`, id look in the mirror. im seriously getting sick of this degraiding website popping up in my emails. ive unsubscribed numouress times but i keep getting them. please advice me as to whaT action if any i can take./
someone has created a fake profile and wrote personal information in it.so i would like to find who created the profile and wrote those information.
Some one goes to this ###book website and they send me these filthy pictures that my younbg sons are being exposed to: the address they send it to is not even mine but I seem to get their garbage any way: I have taken my name off their mailing list and also the fictitious name that they send it to me to anf from: but i still get their garbage and i am about to take them to court for defilement! stop these pigs from mailing or having other people give your address to them and having it sent : I am sick of their filth:
With the use of explicit words, is there no way for msn to catch this trash before it reaches its victims? Please acknowledge and let me know what will be done to stop this. X-Message-Delivery: Vj0xLjE7dXM9MDtsPTA7YT0wO0Q9MjtTQ0w9NA== X-Message-Status: n:0 X-SID-PRA: ###Book <nytdirect@nytimes.com> X-Message-Info: bPCY57aSH9tMKFS6Ty3CEJWR0ADxDM3D2KLeScq4t+sinDxSbFNey64rNrW5+H1KiutkLxMTDYrX2if6mGE1cHmU97oe7wgd Received: from @z2yp48.com ([195.149.90.72]) by bay0-mc3-f18.Bay0.hotmail.com with Microsoft SMTPSVC(6.0.3790.3959); Mon, 7 Dec 2009 03:56:36 -0800 Date: Mon, 07 Dec 2009 04:17:44...
Recently Discussed Complaints
Consumer Tips & Tricks
Worst rating
Subjects of Wide Speculation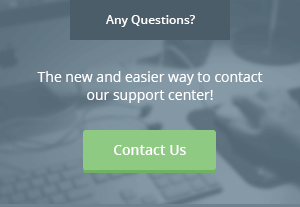 Latest News & Stories
Stay Away
Latest Questions
Latest Groups
Today's Mess-Up Photo