Debtstoppers Complaints & Reviews
Sort by: Date | Popularity
They just want your momey. They dont rxplain and include everything. They ignore you, they rude and represent you right. I advise anyone do not file with debtstoppers they just want money. They take your money and are rude. They dont represent you correctly i hate them and wish i wouldnt have filed with them and now finding a lawyer to help me properly. Someone should investigate them and close them down. They just want your money and dont explain nonething to you. I hate them
STOP! Don't do it. Get a second opinion and READ everything you sign. They are crooks! I went to DebtStoppers to seek advise about filing a bankruptcy because I had an apartment charge on my credit that total $7000 and a tax lien from the Dept of Revunue.They advised me that it was best I file a Chapter 13 to stop the harassment. I took their advice and filed. True enough their fees were $3500 in which they make that seem like pennies. I filed last year Feb. Come to find out the apartment complex didn't file a claim against me which left me with the tax lien and a few small bill...
I went to debtstoppers in Chicago, Ill. they did not advise me correctly on the chapter 13 or 7. I shoiuld have filled a 7 not a 13. They took their money off the top and bill collectors were still calling my job and home. They did not explain the process. When you try to reach them by phone, you never get the person who served you or a return call. When the bankruptsy was finished, I learned they did not include all of my creditors and they only paid my creditors a small portion so that there would be more left for them. Then, finally, when the BK was ended, because they did notE file the case properly, I was NOT dicharged by the trustee's office. To re-open my case which was closed, I went thru HELL.
False advertisement. Attorneys fail to return phone calls. My mortgage company did not receive some of the payments made thru debtstoppers. Attorneys collected money from my account, now I can't get them to even return my calls.
Recently Discussed Complaints
Consumer Tips & Tricks
Worst rating
Subjects of Wide Speculation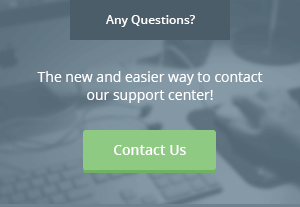 Latest News & Stories
Stay Away
Latest Questions
Latest Groups
Today's Mess-Up Photo