Cons Call Home Complaints & Reviews
Sort by: Date | Popularity
I set up this account in November. I was charged a ridiculous amount and had to go through several different services and had to aptly each of them to work with cons call home. It cost me$ 120.00 to set the Damn account up, and it took several hours to do th o s and get all the connections lined up to ensure I could receive my calls from my friend in prison. I set up the account, and knew I would not be using their services after the money I applied ran out. My friend was transferred the beginning of January and we stayed in contact via mail. I was reviewing my bank card statement, and wa...
I have been using this service for over a year and have been over more then 100 mins. and never have you turned off my service for 72 mins. When I asked to talk to a supervisor I was told there are none I have paid for my min this month 300 and you mean to tell me that they can't take the 72 min that I'm over from the 300 min I have unused. What kind of company has no supervisors on duty ther has to be some one in charge I'm dissappointed with the whole service and your operators talking to me like I'm a child I'm probably older then all of them
This company needs to be shut down! I went through the internet and set up an account with this company for my sons father to be able to call and speak with him. It took my credit card number and sent me to a blank screen. So I found a number to contact the company and have been gettin the run around all day. First they said someone would be contacting me within a couple of hours. Well someone did but it wasn't with a number to use, it was them trying to get me to sign up for a yearly package! When I told the guy there's no way I would gi ve them more money he hung up on me. Also...
Contacted cons call home to get a phone number for my son to call who is an inmate at Waymart correctional Institution. I was given a number for him to call. He submitted it to the institution for an approval and was refused to call this number. I called cons call home and spoke to a Mwata and he told me he would give me another number that would work with a different prefix. He stalled and told me to wait 5 days for him to call with this number and that if I didn't hear from him to call back. Well I didn't hear from him and I called back.. I spoke to someone else and was told they...
My son is in jail in Mississippi and I live in GA I found this cons call home and was desperate to talk to my son so I set up what they said would be as land line from Miss. so my son could call home. That was $59.54 so I set this up on my Wall-Mart money card this past Saturday 7/14/12 it is know the 19th day of July and we still have not been able to use the number they have given me for a land line from Miss. The number they issued was 601-872-0352 on the 17th of July they charged me 37.00 for a call we have not even made it was a fee for a past due balance we never used the phone. Know there...
MY SON WAS IN LILLYTON NC AT HARNETT C I.I PAID FOR A LOCAL NUMBER SO WE CAN TALK.THEY TOOK THE MONEY OUT JUNE 6 AND MY SON WAS MOVED A COUPLE DAYS LATER SO WE NEVER GOT TO USE THE SERVICE.I CALLED JUNE 8TH OR 9TH TO GET A REFUND BUT HAVE BEEN PUT OFF.NOW IT IS OCTOBER AND I AM STILL WAITING.IT WAS TO MUCH TO LET GO.
The company states taht they are not violating any laws, Maybe not any laws, but certainly the rules and regulations for each and every prison. All calls going out of a prison are monitored for security reasons and call-forwarding and 3-way calls are forbidden. What CCH does is forward calls made to the "local" number to your real phone number at home. This is, again, forbidden by prison rules and regulations and WILL result in your phone being blocked by the prison itself. One customer saw this AFTER she established an account with these charlatans and tried to get her money back. The people...
I had a number through cons call home and correctional billing blocked the phone number and cons call home refused to give me a refund. I called them 3 or 4 days before it was time to bill my account. they waited weeks before they stopped my account and then that way they would owe no money. that is fraud Calls were coming from IWP in Indianapolis to Liberty, In.
I signed up with this company that offerred a local phone number to my husband who is currently at the Western Correctional center in Mt. Sterling, IL. This company immediately debited my checking account and sent me a local number. The next day a representative from Cons call home, informed me that since I also lived in the state of Illinois, they could not help me. Seven weeks later they refunded my account, minus a 19.90 set-up fee. They failed to mention on their website that this would not work at this facility. I believe I am entitled to the set-up fee because it is a scam. If everyone in...
Recently Discussed Complaints
Consumer Tips & Tricks
Worst rating
Subjects of Wide Speculation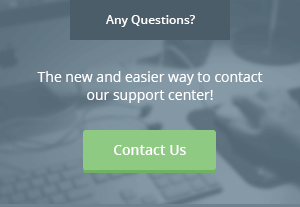 Latest News & Stories
Stay Away
Latest Questions
Latest Groups
Today's Mess-Up Photo