Allied Cash Advance Complaints & Reviews
Sort by: Date | Popularity
i have been a customer of allied off and on for 2 years and never had a problem until today i work 4 12 hr night shift every week i have different days off on Friday i was to come in and renew my cash advance i had to work and couldn't get in until Monday so my wife called and talked to the new female employee as we have done a few times she said we could come in on Monday no problem as we've done before i got off work at 6:30 this morning came home waiting not sleeping till they open i was there at 10:01 am with check and cash in hand and was told my check was deposited on Saturday...
Ooohhhh man! This company is asking to be sued time and time again. I have been doing payday loan buisness with this company for a long time- up until recently everything has been going great as they are a great service when you are in a bind. I live in Colorado who recently changed their laws regarding payday loans to further protect the customer against these vile companies. Therefore they can now not turn in your checks to the bank you must come in and buy the check back- (which sucks for me because I never have time to make it into their office). I missed going in ONCE yes ONCE and I wa...
WARNING: Allied Cash Advance on 10mile -n- Kelley in Roseville MI are unprofessional and have absolutly no costumer service! If you call and set up a payment date they wont write it down and they WILL make threatting phone calls to your job and family members. Then to top it off they will drive by your house with no warning or reason. They will do all of this before they cash your check, which cashing the check would make more sense. Now before anyone thinks; "don't be a dead beat pay your bill"... The only reason that it hasn't been payed yet isbecause I haven't had time too. I...
Well I took out a title loan on my car back in May of 2009 due to my wife having difficulty finding a job for 4 months and being behind on the rent. I joined the Army in November of that year and couple of months ago notified Allied, through certified letter, of my invocation of the Sailors and Soldiers Civil Relief Act. It is now September and I am in Iraq. My wife just informed me that they are threatening to repossess my vehicle if the full amount of the loan is not paid off, plus 180% interest. The SSCRA states that the interest rate must be adjusted to no more than 6% and any interest...
I called the Allied Cash Advance office today to ask them if they could fax a letter stating the account was paid off with a zero balance. One of the workers said she would fax it within 5-10 min. After 10 min I receive a call from the so called office manager (Laura) asking why I needed such a letter and for what company (which she doesn't need to know). I told her I just needed a letter stating the account was paid. Then very rudely she replies by saying that she couldn't provide me with any personal information and that I need to ask for it in person (I can't go in in person...
My friend was a faithful employee for this company. She was there when her Manager was terminated and worked for the entire 2 months without any help. She same in early and stayed late. She never did anything to jeopardize the company, or extended loans out to people who didn't qualify. During her 9mnths there, they hired another manager (she had the slightest idea of what to do when it came to her job) she was totally computer illerate...but they hired her. So she trained "her Boss" with no ill feelings. They restructed and was assigned a new District Manager. She was given her review by...
Because of lowered work hours and mortgage problems, I was unable to pay on a $352.95 loan. They called back with ideas but I told them I still couldn't do it. On the last call, they said they were going to send it to collections. I said fine, I will deal with it there and when I had money. Not long after, they deposited the check the day before my paycheck was deposited. Not only did I end up with a NSF from my bank, but I couldn't pay my mortgage, which is now 2 months late. Then two weeks later they went back into my checking account and got their NSF for bouncing the check when...
These payday companies are out of control. This particular lender realized Virginia was on to them about payday loans and now they offer long term loans. But at what cost? I got a 1000 dollar loan and never realized the fee for being a day late. I was a day late and had my wife go in the day after the due date to pay the minimum payment. Since I work two full time jobs I did not have the time. Well, the payment was made but I received a letter from them stating I owed 600 bucks in late fees. I was shocked and couldn't believe it. Well, as it turns out, they if you are a day late they charge...
Recently Discussed Complaints
Consumer Tips & Tricks
Worst rating
Subjects of Wide Speculation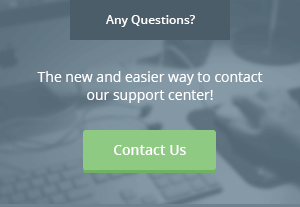 Latest News & Stories
Stay Away
Latest Questions
Latest Groups
Today's Mess-Up Photo