AsuJewelry Customer Reviews
8
Rate your recent experience
Pros and Cons of AsuJewelry: A Review Breakdown
AsuJewelry is a popular online store that offers a wide range of jewelry items at affordable prices. The website has received numerous positive reviews from satisfied customers who have praised the quality of the products and the excellent customer service provided by the company.

One of the most notable aspects of AsuJewelry is the extensive selection of jewelry items available on the website. Customers can choose from a variety of styles, including vintage, bohemian, and modern, and can find pieces to suit any occasion, from casual wear to formal events.

Another positive point highlighted in AsuJewelry reviews is the affordability of the products. Customers have noted that the prices are very reasonable, especially considering the high quality of the items. Additionally, the website frequently offers discounts and promotions, making it even more accessible to budget-conscious shoppers.

Customers have also praised the customer service provided by AsuJewelry. The company is known for its fast and efficient shipping, with many customers receiving their orders within a few days of placing them. Additionally, the website has a helpful customer service team that is available to answer any questions or concerns that customers may have.

Overall, AsuJewelry is a highly recommended online store for anyone looking for affordable, high-quality jewelry items. With its extensive selection, reasonable prices, and excellent customer service, it is no wonder that the website has received so many positive reviews from satisfied customers.
Affordable and Stylish Jewelry: My Experience with AsuJewelry
I've been shopping at AsuJewelry for more than a year now, and I gotta say, I'm impressed. I run a small retail business, and I've never had any issues with their products or services. Shipping is always fast, which is a huge plus for me. I've ordered a variety of items from their website, including necklaces, bracelets, and earrings, and they've all been of good quality.

One thing I appreciate about AsuJewelry is their wide selection of products. They have a lot of different styles to choose from, so I can always find something that fits my store's aesthetic. Plus, their prices are very reasonable, which is important for a small business owner like me.

I also like that AsuJewelry offers free shipping on orders over a certain amount. This is a great incentive to buy more, and it helps me save money in the long run.

Overall, I'm very satisfied with my experience shopping at AsuJewelry. I'll definitely be buying from them again in the future. If you're looking for affordable, stylish jewelry, I highly recommend checking out their website.
Disappointing Experience with AsuJewelry: Incomplete Order and Poor Quality Jewelry
So, I ordered some jewelry from AsuJewelry and it was a total disaster. First off, my order was incomplete. I was missing a necklace that I really wanted to wear for a special occasion. And to make matters worse, the jewelry that did arrive was of really bad quality. I mean, it looked like it was made out of cheap plastic or something. I was so disappointed.

I tried reaching out to AsuJewelry three times to see if they could fix the issue, but I haven't heard back from them at all. It's like they don't even care about their customers. I'm definitely not going to be buying from them again. It's just not worth the hassle.
Top-Notch Quality and Customer Service: My Experience with AsuJewelry
I gotta say, I'm really impressed with AsuJewelry. I recently bought some pieces from them to kickstart my business, and I gotta say, everything is top-notch quality. I mean, seriously, I was blown away by how well-made everything was. And the best part? They shipped everything out super fast. I didn't have to wait around for weeks wondering when my order was gonna arrive. Nope, it was at my doorstep in no time.

And let's talk about their customer service for a sec. It's seriously top-notch. I had a question about one of the pieces I ordered, and they were quick to respond and super helpful. It's so refreshing to deal with a company that actually cares about their customers.

All in all, I'm really happy with my experience with AsuJewelry. I'm definitely gonna keep ordering from them in the future. If you're looking for high-quality jewelry and great customer service, you can't go wrong with these guys.
Disappointing Customer Service and Policies: My Experience with AsuJewelry
So, I was looking for some new jewelry and came across AsuJewelry. I placed an order and was super excited to receive my new bling. However, things didn't go as planned. There was a hurricane in my area and FedEx sent my package back to AsuJewelry. I was pretty bummed out, but I figured they would just resend it to me.

But nope, that's not what happened. AsuJewelry told me that I had to pay an additional shipping fee to get my jewelry. I was pretty upset about this. I mean, it wasn't my fault that the hurricane happened and my package got sent back. Why should I have to pay extra for something that wasn't my fault?

Honestly, I feel like this is a scam. AsuJewelry should have just resent my package without any additional fees. I'm really disappointed in their customer service and I don't think I'll be ordering from them again.

Overall, I would not recommend AsuJewelry. They don't seem to care about their customers and their policies are pretty sketchy. Save yourself the hassle and order from somewhere else.
Great Quality and Prices: My Experience with AsuJewelry
experience overall. I found AsuJewelry (asujewelry.com) to be a great online store for jewelry and accessories. The website is easy to navigate and has a wide variety of products to choose from. The prices are very reasonable and the quality of the products is impressive.

I recently purchased a necklace and a pair of earrings from AsuJewelry and I am very happy with my purchase. The jewelry is exactly as described on the website and the quality is top-notch. The necklace is very elegant and the earrings are perfect for everyday wear. I have received many compliments on both pieces.

The delivery speed was very fast and the packaging was very careful and strict. The items arrived in perfect condition. The logistics company also had a good service attitude and kept me informed about the delivery status.

Overall, I am very satisfied with my shopping experience at AsuJewelry. The products are of high quality and the prices are very reasonable. The website is easy to navigate and the delivery speed is very fast. I would definitely recommend this online store to anyone looking for great jewelry and accessories.
Disappointed with AsuJewelry: Never received my order and poor customer service
I was really excited to order some jewelry from AsuJewelry, spending almost $80. But, unfortunately, I never received my order. I tried calling them to figure out what was going on, and they told me that my shipment was already at my local Fedx location. However, when I went to Fedx, they told me that the tracking number showed that the jewelry was still with AsuJewelry.

I called Asu Jewelry again to let them know what was going on, but still no product. It's been a frustrating experience, and I'm disappointed that I haven't been able to get my hands on the jewelry that I was so excited to wear.

I hope that AsuJewelry can figure out what's going on with their shipments and improve their customer service. It's important to be able to trust the companies that we order from, and unfortunately, my experience with AsuJewelry has left me feeling let down.
Affordable and Fast: My AsuJewelry Review
I gotta say, I was pretty impressed with AsuJewelry. The products came super fast, which was a huge plus. And let's talk about those prices - they were so low, I couldn't believe it! But then again, I had to pay a whopping $45 for shipping to Canada. Ouch. And to make matters worse, I had to pay an extra $25 for some customs charge from DHL. Not cool, man.

But hey, let's focus on the positives. The items themselves were pretty great. Sure, some of them looked a little cheap, but what do you expect when you're paying only $0.40 for something? I was especially impressed with the bathing suit wrap - it was so cute and perfect for the beach. And don't even get me started on the watches and bangles. They were absolutely amazing! I'm definitely keeping those for myself.

Overall, I'm pretty happy with my purchase from AsuJewelry. I'll definitely be ordering from them again and trying out some new things. Just gotta remember to factor in those pesky shipping and customs charges next time.
Disappointed with AsuJewelry: Incorrect Necklace Sent in Large Order
I recently made a purchase from AsuJewelry and I have to say, I was a bit disappointed with my experience. I ordered 240 necklaces because the one I really wanted was on backorder and that was the only way to get it. The necklace I ordered was supposed to say "the love between grandmother and granddaughter is forever," but when I received my order, it actually said "the love between a mother and granddaughter is forever."

I was pretty upset about this mistake, especially since I had ordered such a large quantity of the necklaces. I think if they didn't have the necklace I wanted, they should have refunded me instead of just shipping whatever they had.

Overall, I think AsuJewelry has some work to do in terms of their customer service and attention to detail. While their prices are affordable, I don't think I'll be ordering from them again in the future.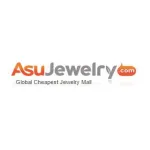 AsuJewelry

contacts
We are here to help
A 19-year track record of successfully managing customer reviews
Our team of experienced professionals handles each review with individual care
Honest and unbiased reviews
Last but not least, all our services are absolutely free