Angels Of Siberia complaints
7
The complaint has been investigated and resolved to the customer's satisfaction.
The company has left an official comment on the complaint.
Angels Of Siberia
-
My Cat, from Angel of Siberia, Died of FeLV induced Lymphoma
We brought home our sweet Chinook back in February 2019 from Angel of Siberia in Auburn, WA.

A month after we brought Chinook home, he was riddled with ringworm.

In June of 2021, he tested positive for Herpes (which can lay dormant for years).

On November 18, 2021 we had to say goodbye to Chinook after a quick and dirty fight with Lymphoma, caused by FeLV. He was only 3 years old.

Chinook deserved to live a long and fruitful life. Our emergency vet was certain that he contracted FeLV from his mother or other cats at the cattery—since that was the last time he was ever in close quarters with other felines. We never let him venture outside of the home into the neighborhood because we knew there were a lot of outdoor cats roaming about. We would, however, take him car camping and on short little road trips—but again, our emergency vet said it was highly unlikely that's how he could have contracted the virus since we were never around other cats at any point and time. Not to mention the virus is not hardy and doesn't live long on surfaces outside of the host's body.

The latest data shows that for cat to contract FeLV, they need to be in direct contact with other felines for long periods of time in close quarters—like a cattery.

I'm sure, like what I've seen from others on Reddit and different online boards, that Angela would blame us for not properly taking care of our cat, but I can ensure you that we did everything in our power to keep him safe, happy and healthy. And he was. Until he wasn't. It was a combination of an irresponsible breeder and malpractice from our vet at Banfield in Ballard—they simply did not follow the AHAA guidelines for vaccinating and screening kittens for FeLV under the age of 1 year. In fact, Banfield is not considered an AHAA (The American Animal Hospital Association) accredited veterinary hospital. If you take any of your pets there, especially cats, I highly encourage you to consider an AHAA accredited vet, like VCA Hospitals.

Angela had also claimed that all of her adult cats were tested negative for the FeLV virus. But those are her claims, and we never saw any official pathology test from her vet. She had literally written it on a piece of paper and taped to an official-looking document "All adult cats have been tested negative for FeLV". Key word: "tested", not "vaccinated". Most likely because the vaccine can be quite expensive, and with as many cats as she has in her cattery, I'm sure it would be very costly to vaccinate every kitten and adult cat.

I recently attempted to contact Angela's vet from A Pet Clinic of Kent, but have been ghosted. After more research, they are also not considered an AHAA accredited vet hospital. You would think, seeing that this is her lively-hood, Angela would take all of her animals to an accredited vet hospital—either AHAA or AAFP (The American Association of Feline Practitioners).

I write this in hopes that someone looking for a Siberian will consider another breeder. We went with Angel of Siberia because we would not have to be on a wait list—which I now understand is a red flag. Like other posters have mentioned, she has way too many cats in her home, which can lead to deadly diseases and broken hearts. I should also mention that when I asked to see the parents, she only brought out the father, who was terribly matted and didn't look all that taken care of. I should have left then, but the temptation to take the kitten I had in my hand was too much. Chinook ended up being one of the best things in my life. I love him so much, and I can't imagine my world without him.

A Siberian is a special breed of cat. Please make sure to do as much research as possible on a breeder, and be willing to wait for your kitten—it will be worth it.
Resolved
The complaint has been investigated and resolved to the customer's satisfaction.
Angels Of Siberia
-
Cat diagnosed with FIP. Not even a year old.
Bought a Siberian Forest Cat from Angel of Siberia and received a 3 mo old kitten in Oct of 2020. By Feb 2021, kitten started experiencing health problems. At first, we assumed it was stress related due to a remodel happening in the apt adjacent to ours.

However, when symptoms worsened in March 2021, we contacted our vet. Took samples and confirmed FIP.

Cat has never been exposed to other cats and has really only left our apt to see our vet.

Experimental research happening in FIP treatment, but nothing approved in the US.

Clearly, this cattery has health issues. We reached out to Angela and barely got a response back.

Do not buy from this breeder.
Desired outcome: Money back and an apology.
Angels Of Siberia
-
Cat breeder
We bought our beautiful fur baby from Angels of Siberia December of 2016. We brought her home and already were dealing with heath issues. We knew she has upper respiratory problems based on the info sheet we received from the breeder. After we got her home we noticed her eye was really watering and pussy. She had an eye infection which we treated. Then a month later after our baby girl did not have a solid stool was diagnosed with feline corona virus. The breeder said if we brought the cat back to her she would take it to her vet for check-up but we lived 10hours away and we were already in love with our baby so we opted to just give her the best life. She lived an adventurous life with us and we managed her symptoms as best we and our veterinarians could until January 2021. The virus manifested and she passed from FIP. She was only 4 1/2 years old. We are beyond heartbroken.
Angels Of Siberia
-
Cat breeder
Our cat from Angels of Siberia just died of FIP at 20 months old. He was a delightful family member, healthy and happy until a few days ago. The disease is untreatable, with a 100% mortality rate, and the underlying virus may have come from the cattery, as there was no exposure to other cats here in our home.

Veterinary medicine claims that, statistically, only 5% of cats will get FIP. Even though this is a low probability in the general feline population, it is frighteningly high for a breeder.
This review was chosen algorithmically as the most valued customer feedback.
I purchased a kitten from her awhile back. While the kitten is very sweet and Angela was very responsive and sent alot of pictures, he came with a TON of health problems. From external parasites to internal parasite as well. Angela was very aggressive towards me when I questioned her about it and claimed that she sent me home with a healthy kitten. The...
Read full review
The complaint has been investigated and resolved to the customer's satisfaction.
The company has left an official comment on the complaint.
This review was chosen algorithmically as the most valued customer feedback.
I adopted a kitten from this breeder. The kitten was everything we could have dreamed of for the first few months. When he was six months old, he got sick really fast. He was diagnosed with FIP. The vet said that although you can't officially diagnose the disease without an autopsy, she was 1000% sure that he had FIP. This disease is a mutation, but can be...
Read full review
This review was chosen algorithmically as the most valued customer feedback.
I purchased three kittens from Angel of Siberia for $1300 each. She is breeder dogs and cats in her home. She lives in a suburban neighborhood with very small lots. One of my kittens died of dry FIP at 18 months. She blamed me for the way I was taking care of him when I called to tell her that he was sick. I told her, I was told by my vet that it was most...
Read full review
We are here to help
16 years' experience in successful complaint resolution
Each complaint is handled individually by highly qualified experts
Honest and unbiased reviews
Last but not least, all our services are absolutely free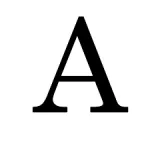 Angels Of Siberia contacts