AMC Network Entertainment complaints
34
AMC Network Entertainment
-
Walking dead season 11 season pass with Apple
This morning I was really excited to watch e11 but it wasn't uploaded to my library. I contacted Apple and they told me that AMC hasn't uploaded the episode to their services yet. I sent AMC a message only to get a generic msg saying that if things aren't resolved by Friday to try and msg again. I paid $45 for the season pass and the last 10 episodes each were in my library the next day after it's air date. Is this unpredictability to be expected?
AMC Network Entertainment
-
Programming
Good afternoon I am not happy with your programming you play the same movies over and over and over your channel is the worst channel I have ever seen.9ther channels play different movies but you guys think your tricky by playing movies that are 4 hrs long back to back to back so you do not have to play other shows. Here is a suggestion invest in some other movies instead of the same ones over and over. Your channel is a joke.
Desired outcome: Buy some new movies.
AMC Network Entertainment
-
Kevin Can F Himself
I'm so disgusted with AMC. I am sitting in a hotel room and switched over to AMC - which uses to be a great tv network. Die Hard is on and in the bottom corner of the tv screen is an as for "Kevin can F Himself ".
Suffice it to say, you have lost your minds. I turned to another network because I was so disgusted seeing that vulgar language staring me I the face while I tried to watch another program.
I hope your share value continues to drop as your programming integrity certainly has dropped.
Desired outcome: Remove show
AMC Network Entertainment
-
Unnecessary censorship
(Spoiler Alert) Was watching "The Perfect Storm" and during the scene where they bring the shark onto the boat and the captain shoots it with a shotgun. The shotgun blast sound was completely edited out! If you're going to start editing gun sounds out of your movies, it'll only be a matter of time that guns will be too and then there will be no reason to watch action movies on your channel at all. Stop this nonsense or I will stop supporting/ watching your channel all together and will tell all my friends and tell them they should do the same. Stop giving into the minorities!
AMC Network Entertainment
-
Tv sitcom/show: kevin can (censored) himself.
There is not even the chance to or the decision if show is inappropriate for our children because the title does not give you that chance. Children fill in the blanks and ask questions. Real classy AMC. You need your own paid rated R late night network where at least parents know who you are and can filter AMC from there children before they see the title of your shows.
Desired outcome: At least change the title
AMC Network Entertainment
-
The show "Kevin can F**K himself"
I won't even give this a try because it is the ultimate insult to me that you pretending not to say Kevin can FUCK himself.
The complete degradation of society lays in programming like this.
In fairness I did a little research and it's about 50/50 for and against. Those who like it feel it's a well acted dark comefy/drama.
I can tell you that simply because of this egregiously offensive title, I will never watch it.
If it is well acted and worth watching this "hook" was not well thought out.
I know money is the God you serve. But societal mores are much more important and being seriously degraded by companies pushing sex and vulgarity to its limits to get ratings.
The very essence of our children's youths are being decimated and programmed to think literally that ANYTHING IS OKAY!
What's coming from all of this is real life, real time "Purge" events just like the movie.
Desired outcome: At the very least CHANGE THE TITLE!
AMC Network Entertainment
-
Kevin can f**k himself
I frequently watch AMC. It is highly offensive to see the caption, "Kevin Can F**k Himself ", in the bottom right corner of my TV.
I don't understand how even naming a series of that nature is justified as being ok. Those who choose to watch that series is none of my business. But, those of us who find the name of that series offensive, shouldn't have to endure seeing that constantly popping up during a movie you're watching. It literally makes me cringe.
Desired outcome: STOP THE OFFENSIVE POPUPS!!!!
AMC Network Entertainment
-
The show Kevin Can F**k Himself on AMC
The title of this show is inappropriate for Christians of all ages and especially children. Commercials advertising the show title are offensive as well since it is at any time of day. Please remove this offensive show or rename it. The title of this show does not need to be flashed on the tv on a network like amc! I thought amc was more family oriented.
Desired outcome: Remove or rename
AMC Network Entertainment
-
Kevin can F*ck himself watermark shown during the end of Saving Private Ryan.
During the show saving Private Ryan showing on your Network on June 18th at the end of the movie where is shows military grave stones and the American Flag during the ending there is an advertisement for Kevin can F*ck himself watermark shown. If you don't support the military or the American flag then don't play the movie on your network. Extremely poor taste. This can't be an accident. Somebody in management with a motive must have approved that ad placement.
Desired outcome: If showing the movie again on your network remove that advertisement during that portion of the movie.
AMC Network Entertainment
-
New series "Kevin can go f**k himself
New series "Kevin can go f**k himself".
This is vulgar and tasteless, and very sad that AMC is labeling this as OK.
I'm no religious, churchgoing zealot. I do consider myself the average working class father/husband. We are a salary grade mid-income family, I would think to be your target audience. If the work cannot stand on its own without vugarity, it is not quality material.
AMC will be deleted from my feed. This crosses the line, and serves no purpose except to promote vulgarity.
Desired outcome: Change series name, or cancel, and issue an apology
AMC Network Entertainment
-
"Kevin can go..." series on AMC/ Xfinity
Hello:

I am very disappointed to see such rude & disgusting commercials for this new disgusting series and having the woman's nasty gestures played in my face every 10 minutes or less or so, seems like all the time.

It is one thing to purposely choose to see such a travesty of a series & quite another to have it slammed down my throat every time there is a commercial break.

Unbelievable what wins awards nowadays!

Very dissatisfied with your repetitive commercials for tasteless series & lack of variety in your programming in itself.

JGallina
Desired outcome: Better variety of programming & definitely stop with the constant ram it down our throats commercials for series that are clearly disturbing & nasty.
AMC Network Entertainment
-
Peter Popoff commercial
This will mark the third occasion that I have issued a complaint again Peter Popoff. This time it was at 7:50 p.m., Friday May 7th on AMC. The commercial is pushing people to order his water. The commercial also suggest and if you do so, that money and happiness will come to you.

This gentleman has been sued on numerous occasions. Please look at the commercial and yank his plug.

Freedom of religion stops when it is full of lies.
Desired outcome: Pull the commercial
This review was chosen algorithmically as the most valued customer feedback.
It's unreal how your company is ripping everyone off you guys play the same movies over and over again Your channel used to be one of my favorites now it sucks big time I mean you can't play any other movies other than road house a few good men to name a couple that you play over and over again for days on end It shows how much you like your customer...
Read full review of AMC Network Entertainment
AMC Network Entertainment
-
Programming
Why you are taking series off AMC and putting them on AMC+? I already pay for your channel through DISH. I shouldn't have to subscribe to something else to see the shows I want to see from your network. How much money must you pull from one person? Discovery of Witches should not have been moved. If you were going to do that, why not have just started it there. It was one of my favorite shows and now I can't see it. GREAT!
Desired outcome: Put it back on satellite.
AMC Network Entertainment
-
my cable company needs to dump this network
I tried to watch I am legend on AMC and it was awful. A hour and 40 min movie that turned into 4 hours and 30 min WTH.. Nothing but commercials. I called my cable company and told them I don't want AMC … I went out and bought the movie for $5 dollars. How can the FCC approve of this kind of craziness. I don't pay my cable company $200 a month to watch nothing but commercials.
AMC Network Entertainment
-
complaint about management at tulsa oklahoma location
I am a employee and very dissatisfied with the management at the AMC here at tulsa ok location. The staff his unhappy therefore the guest will be unhappy. The staff is not being heard or listen to when it comes to questions, concerns or suggestion. We're being overlooked in every aspect of our positions here. I feel as a person of color that I'm discriminated against because of the way I look. The way we look as employees look should not affect our ability to work hard. And we do. Management here does not honor the word flexibility with there employees. Certain employees are looked over for higher positions then others. They want us crew train but don't want to give us that title or the pay that comes with it. It's given to other employees who have made it very clear that that's not what they want to do. We're forced to work even when sick, an employee was haven an asthma attack and was still made to work. Me along with many of my fellow coworkers are very unhappy but we continue to work with honor and grace for our guest. But were not getting the respect deserved from management. Management puts on a show when corporate comes, it different when there not. Please help me on what I should do or be done. Thank you.
AMC Network Entertainment
-
my child was threatened an racially profiled by one of your employees
Hello,

Recently my children and I visited the AMC 18 off lynnhaven parkway to go to the movies. I purchased the tickets for our children. I asked for a 7pm movie time however they gave us the incorrect ticket time which was for a 530pm show. I did nlt realize this an I advised the boys to go ahead into the movies and if they had any problems to let me know because I was not with them. I was taking a important phone call in the parking lot and would be in shortly after them. Well I ended up getting a call from my son advising me they gave us the wrong ticket time. I came into the movie theater to correct the situation when the children began to tell me they were sent to speak with a woman by the name of Kim regarding the incorrect ticket time. She then proceeded to threaten our children. Kim said to our children they would be followed, she said to them she will have her "people" watching them, and if they tried to sneak into the movie theatre they would be kicked out. Where my concern is she did this in a very threatning manner. The kids also advised me she was singling out all of the black children and not the white ones. My concern with this is why would she even speak to teenage boys like that at all.

At this point I asked to speak with a manager. I was very very bothered by this. The manager I spoke with was Cassie. I advised her our children were singled out, threatned for no reason an racially profiled. During this conversation there was a police officer overhearing what I was saying. I was very upset. The officers name is Officer Handlin. He rudely interrupted an said to me maam I dont think your children were threatned. This a Caucasian man. I said to him how would you know what happen to them you werent there. I then advised him very directly our children were racially profiled an Kim spoke to our children in a threatning manner. He then proceed to tell me he was born in Ethiopia and is considered an african. I asked him how long was he raised in Ethiopia. He advised for the 1st 3 years of his life. Why he felt the need to tell me all of that was just absolutely ridiculous and quite frankly I was very offended after our conversation. This is a white man telling me he is african american because he was born in Ethiopia. After this I simply turned around an asked him not to say another word to my children or me.

The manager Cassie was SHOCKED by what he said. She also advised me that Kim would face reprimand for her actions toward our children. She gave me AMC HOME OFFICES number to report this incident. The number is 800-326-2432..

Please give them a call to report the incident for our children. If you have any questions for me I can be reached at 757-944-3112.

Best Regards,
Velika Menendez (Elijahs mother)
AMC Network Entertainment
-
removal of chris hardwick
I am disappointed that you have taken the stance to let Chris Hardwick go on a allegation. What happened to giving the accused his day in court. The accuser can say anything and it is automatically believed.

With all the accusations coming out, I believe it is a dangerous path that you are taking by not finding out the facts and making them prove it.

I am a woman and know women can be vindictive. Sometimes life deals you a bad hand and you have to live with it.
AMC Network Entertainment
-
horrible services and bad management metreon 16
I encountered a issue with a employee compromising my stubs account and was seeking help from the guest services for solution. The employees have an attitude and looks like they only know how to do one thing and just that only one thing, unwilling to provide customer service and rude. I spoke with the "Senior Manager" named Henry and he have a terrible demeanor as well. He and his employees tried to be a smart [censored] act like they don't care. By job description the manager is supposed to train and manage employees. Henry held zero accountability on the "thousand of employees" that he is supposed to oversee and made zero effort to help resolve the issue. I think by telling me his title and try to act important would resolve the issue but it doesn't fix anything. Title comes with responsibility and I am wondering if he just sits in the office and does nothing all day
AMC Network Entertainment
-
program scheduling
I have a lot to say because in my mind there is a lot to complain about. 1/ It is Remembrance Day time, other channels are Saluting our brave soldiers in proper style. AMC, has FightFest Week, showing Jackie Chan movies along with other Remembrance Day specials like Godzilla and Kung Fu movies coming out of my rear end. Are you Frigg'n kidding me? What the hell does Jackie Chan( and I love Jackie but there is a time and place) have to do with the History of the horrors of war? Really who is the program director? It is so appalling it makes me sick. 2/ Saturdays from 6:00 a.m. to at least noon, used to be Cowboy Saturday, something I looked for to all week. The Rifleman in the morning followed by at least one, maybe two Westerns, fantastic. Today Nov. 14 2015, Jackie Frigg'n Chan. After a whole week of this kung fu he is now a cowboy pretending to be the Rifleman. I cannot believe that you're higher ups don't see this obvious set of blunders and either fix the problem or fix the problem and ditch your current program directer. It is so bad, so obvious, I cannot believe that I am the only one to see this crap and it is crap. 3/ This is just on a personal note... How many times could you shot, spear or sent a arrow through a Zombie's frigg'n head, have it gurgle, and wiggle and spew crap from their mouths episode in, episode out. And for some reason this there could be a nuclear holocaust and for some reason this absolute piece of crap show never misses air time, My god you go from a master piece like Breaking Bad to the plot lacking, scene regurgitation, piece of utter crapola of The Walking Dead, Fear The Walking Dead, Talking about the Walking Dead. I have read several complaints over the years and I hate to say it, but I agree with the majority of it, but this utter atrocity, by basically ignoring Remembrance Day, weighs much more than registering a complaint. Enough of the ridiculous fight fest and get back to sanity in your programming.
We are here to help
16 years' experience in successful complaint resolution
Each complaint is handled individually by highly qualified experts
Honest and unbiased reviews
Last but not least, all our services are absolutely free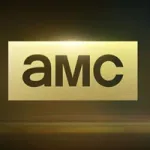 AMC Network Entertainment contacts