24 Task Customer Reviews
10
Rate your recent experience
Pros and Cons of 24 Task: A Review Breakdown
24task.com is an online platform that connects businesses with freelancers from all over the world. The website has received positive reviews for its easy-to-use platform and the ability to complete a variety of tasks quickly and efficiently.

According to reviews, one of the main benefits of 24task.com is the wide range of tasks that can be completed, including data entry, graphic design, and web development. Freelancers are also able to set their own rates, which makes it a versatile platform for both freelancers and businesses.

Reviews also highlight the user-friendly interface and simple navigation of the website, making it easy for anyone to find and post jobs. The platform is also known for its reliability, with many users stating that 24task.com has helped them find high-quality freelancers that are trustworthy and reliable.

Additionally, 24task.com provides excellent customer service, with a helpful and responsive support team that is available to answer any questions. Many reviewers report receiving quick and helpful responses to their inquiries, ensuring that they have a positive experience while using the platform.

Overall, the 24task.com platform has received positive reviews for its versatility, reliability, user-friendly interface, and excellent customer service. For businesses and freelancers looking to connect with one another, 24task.com is a great choice.
Efficient Virtual Assistance Services from 24Task - A Review
I recently had the good fortune of stumbling across the virtual assistance services offered by 24Task and I must say, it was an amazing experience. The level of professionalism and expertise that they displayed was truly commendable. The virtual assistant team was quick to grasp the nature of my requirements and was readily available at all times to provide support, which was simply exceptional.

As a traveler, I often find myself juggling multiple responsibilities and bearing the brunt of unforeseen circumstances that can often arise in my line of work. However, I truly felt like my VA had my back and provided me with the much-needed assistance that I needed at the time. It was amazing to see how effortlessly they were able to handle such a critical situation with me providing them with just a few instructions.

I found the whole process of working with 24Task to be incredibly seamless and efficient. Their virtual assistance services are definitely one of the best out there, and I would highly recommend them to anyone who requires top-notch assistance with their daily tasks, be it personal or professional.

In conclusion, I wish to express my sincere gratitude towards the 24Task team for providing me with such an incredible experience. Their diligence, professionalism, and responsiveness truly set them apart from the competition. I would definitely turn to them for any of my future needs, and I wholeheartedly recommend them to all.
Effortless Delegation: A Review of 24Task's Reliable Virtual Assistant Services
Looking for a reliable virtual assistant can be a daunting task, but fortunately, my experience with 24Task made it a hassle-free experience. I can wholeheartedly recommend this platform to anyone looking for professional support in managing their workload or needing to delegate tasks while focusing on core business activities.

The process of getting started with 24Task is straight forward and smooth, thanks to their user-friendly platform, and their helpful and friendly staffs. My friend was keen on exploring the Virtual Assistant industry, and I suggested 24Task to her. She successfully navigated the process and got in, and since then, she has been thriving in her role, armed with the support she needs to perform her tasks efficiently.

24Task's pool of talented Virtual Assistants is impressive. One of the best features of this platform is that they take the tedious and time-consuming task of sifting through a sea of candidates and vetting them for their clients. With each VA being profiled in detail, you can handpick the one that answers your specific requirements, be it for customer support, data entry, social media management, project management or even content creation.

My uncle, who runs his own business, found himself needing the right support to take his company to the next level. This is where 24Task came in handy, thanks to my recommendation. The result has been an excellent relationship between him and the VAs, who have now become a trusted extension of his team, and whose contributions have been proven to be valuable to the growth of his business.

In conclusion, 24Task is a reliable platform for anyone seeking the right Virtual Assistant. Thanks to its professionalism, friendly staff, and a pool of competent VAs, their services are highly recommended to anyone who needs to streamline their workload and become more productive while focusing on core activities.
Disappointing Experience: 24 Task App Review
I recently had the opportunity to test out the 24 Task app and while I was initially optimistic about its capabilities, I was unfortunately met with a rather frustrating experience. After several attempts at submitting bids, I was met with consistent failure and an endless loading screen that ultimately resulted in nothing.

Despite my efforts to verify my account multiple times, I was still presented with errors that hindered my ability to successfully navigate the app. On several occasions, the app would freeze or certain jobs wouldn't even load at all, leaving me feeling defeated and unable to accomplish even the simplest of tasks.

As someone who was excited about the potential benefits of this app, I must admit that I was left extremely disappointed with the overall functionality and performance. It appears that 24 Task has some major issues that need to be addressed in order to provide its users with a more seamless and enjoyable experience.

Although I haven't quite made up my mind just yet, I'm seriously considering deleting the app altogether in light of my poor experience. While I believe that 24 Task has the potential to be a useful tool, it's hard to ignore the fact that it currently falls short in numerous ways. Hopefully, the developers will take heed of users' feedback and take the necessary steps to improve the app's overall performance in the near future.
Effortless Freelancing: My Positive Experience with 24 Task App
and increase job opportunities for freelancers. Despite this minor issue, the overall experience with 24 Task has been a positive one.

As someone who has been freelancing for quite some time, I have used multiple platforms to find work, but 24 Task has truly stood out to me. One of the aspects that has impressed me the most is how easy it is to use their app. The interface is intuitive and navigating through it to find jobs and submit proposals is a breeze. This has allowed me to save time and focus on the task at hand, rather than wasting time trying to figure out how to use the app.

Another point that I appreciate about 24 Task is their reasonable fees. As a freelancer, it is important to have a clear understanding of how much you will be earning from the project you complete. With 24 Task, I have found that they provide transparent information about the fees they charge, allowing me to make informed decisions about the jobs I take on. This level of transparency is highly appreciated in the freelancing world, where it can often be difficult to determine exactly how much you will earn.

Overall, I highly recommend 24 Task to any freelancer looking for work. The app is easy to use, the fees are reasonable, and most importantly, there are plenty of job opportunities available. With that said, I do believe that the support team could do more to bring in potential employers and increase the number of jobs available. However, this is a minor issue when compared to everything else that 24 Task has to offer.
Efficient Virtual Assistant Services for Small Businesses - 24Task.com Review
As a small business owner, I was struggling to keep up with the demands of running my business efficiently. A friend recommended me to 24task.com and I can honestly say that it was one of the best decisions that I made for my business.

From the moment I started working with their team of virtual assistants, I knew that I was in good hands. The virtual assistants are highly specialized, educated, and speak fluent English. This meant that there was no communication barrier between me and my virtual assistants, which made it easy for me to get my work done.

The virtual assistants were also experienced with the tools and processes needed to support my business. They were able to handle tasks such as administrative support, social media management, email management, and much more. They were even able to provide me with valuable insights and recommendations to help improve my business.

But what I was really impressed with was their designing and web development services. Their design team was able to create the perfect logo and brand identity for my business. They also helped me set up a website that not only looked fantastic but was also optimized for SEO. The website has brought in a lot of new customers and has helped my business grow.

Overall, I can't recommend 24task.com enough. The quality of their work is excellent and their virtual assistants go above and beyond to ensure that my business runs smoothly. I wouldn't hesitate to recommend their services to anyone looking for a reliable virtual assistant service. Thank you, 24 Task!
24 Task Review: An Unreliable Platform for Freelancers - Red Flags and Scammy Practices Exposed
24 Task is an online platform that claims to be a space for freelancers to connect with potential clients and find lucrative job opportunities. However, upon taking a closer look, one realizes that there are several red flags that make this platform highly questionable at best and outright scammy at worst.

Firstly, the platform requires that freelancers pay an 'insurance fee' of 50 USD before they can take on any tasks. While they promise that this amount will be refunded once the client approves the completed task, this pre-payment requirement seems unnecessary and an unfair burden on already financially insecure freelancers.

Moreover, if a freelancer does manage to complete a task and deliver it to the client's satisfaction, they are then asked to pay an additional sum of USD 250 for a Company ID in order to get paid for their work. This additional fee might raise some eyebrows and lead one to question why such a payment is required in the first place.

What's even more concerning is the fact that 24 Task does not provide any company registration numbers, which makes it difficult to verify their legitimacy. It is highly unusual for a company to ask for personal information from freelancers while not disclosing their own company registration details.

All these factors combined make it difficult for us to recommend 24 Task as a reliable place for freelancers to find work. There seems to be a lack of transparency and trustworthiness on the platform's part, and therefore, engaging with it may lead to disappointing results or even financial loss.

Considering the multitude of legitimate job boards and platforms available for freelancers, it's best to steer clear of 24 Task and avoid potential scams that could undermine your professional and financial well-being.
Beware of 24 Task: My Experience with Payment Issues and Hidden Fees as a Freelancer
As a freelancer, I recently had an experience with 24 Task and unfortunately, it was not a positive one. While they initially promised to pay my fee for the work I completed, I encountered some issues when it came to receiving my payment. Despite contacting customer support, I was left waiting for over 10 hours with no updates on my payment status.

To make matters worse, I was also asked to pay a digital ID card creation fee of USD500 and a security fee of USD60 in order to verify my identity. At the time, I was told that these fees would be reimbursed alongside my salary, but this has not been the case so far. As a result, I'm left feeling frustrated and unsure of what steps to take next to resolve this situation.

If anyone else has had a similar experience with 24 Task or has advice on how to proceed, I would greatly appreciate any insights. It's always frustrating to encounter issues with payment and online freelancing platforms, and I hope that others can avoid similar situations in the future. Thank you for listening.
Beware of Scammers on 24Task: A Review of the Platform's Safety Measures
Unfortunately, I had a negative experience with 24Task. While the site has great potential and seems to be geared towards individuals seeking employment opportunities, it falls short when it comes to verifying potential employers. In my case, I was contacted by six different scammers in just one week. It was quite disheartening to receive no legitimate job offers during this time period.

The scams themselves were quite common. The scammers suggested communication via external apps such as WhatsApp or Hangouts and slowly built a relationship with me through various scenarios designed to gain my trust. Eventually, they would request a deposit for an "insurance fee" in order for me to start working - this request was the red flag that alerted me to their true intentions.

It is disappointing that 24Task does not have a better system in place for preventing scammers from reaching potential job seekers. You would think that since they already have a verification process for employees, they would have a similar level of precaution when it comes to employers. It is crucial for the safety and security of everyone using this site that they take immediate action to prevent this kind of fraudulent behavior.

Overall, I believe 24Task has potential but they need to do a better job at ensuring their users' safety. Until they improve their procedures, I would recommend proceeding with caution and remaining vigilant when interacting with potential employers.
Efficient and Professional Virtual Assistant Services at 24Task.com: A Review
When I decided to start my own business, I was recommended to check out 24task.com, and I must admit that I was a bit hesitant at first. After all, hiring someone whom you cannot see in person can feel risky, but I decided to take the plunge anyway. And boy, am I glad I did!

The team at 24 Task was professional and efficient, and they provided me with a skilled virtual assistant who helped me take care of different tasks that were crucial to growing my business. Initially, it was hard to adjust to hiring someone online, but my experience with 24 Task could not have been better.

What I appreciated the most was their commitment to quality service. I had peace of mind knowing that their virtual assistants were professionally trained to deliver quality work, and I was never disappointed. They helped me streamline my workflows, improve my productivity, and essentially grow my business.

I have to give a shoutout to the 24 Task team for a job well done. I am grateful for your service and commitment to excellence, and I look forward to working with you guys again soon. Thanks for helping me achieve my entrepreneurial dreams!
Boost Your Business With 24 Task's Virtual Assistants: A Review
I recently hired a Virtual Assistant through 24 Task (24task.com) and I was pleasantly surprised by how much value they brought to my business. Prior to hiring a VA, I was hesitant because I wasn't sure if investing in people would yield a good ROI. However, I quickly realized that having a VA on my team not only reduced my overhead costs, but it also increased productivity and efficiency.

One of the key benefits of hiring a VA from 24 Task is that the investment is truly worth it. The VAs are not only talented and smart, but they are also friendly, reliable, and fast workers. They are experts at what they do, and they know how to get things done efficiently.

I have friends who regretted hiring full-time in-house employees when they could have gone with a VA. Full-time employees require a physical office with facilities and supplies, as well as mandatory contributions to fringe benefits and other expenses. However, with a VA, you can eliminate all of those overhead and expense costs.

One of the greatest advantages of working with VAs from 24 Task is that they are available around the clock. Even when I'm sleeping or out of town, my business still runs smoothly thanks to the dedication of my VAs. They are always there to support me and help me achieve my goals.

All in all, I would highly recommend 24 Task and the VAs they provide to anyone looking to streamline their business operations and improve their bottom line. The investment is truly worth it, and you will be able to sit back and watch your business run like a well-oiled machine.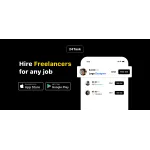 24 Task

contacts
We are here to help
A 19-year track record of successfully managing customer reviews
Our team of experienced professionals handles each review with individual care
Honest and unbiased reviews
Last but not least, all our services are absolutely free