Patpat UK Customer Reviews
10
Rate your recent experience
Pros and Cons of Patpat UK: A Review Breakdown
Patpat UK is a popular online retailer that specializes in clothing and accessories for babies, toddlers, and kids. The brand has been applauded by customers for its impressive range of high-quality products at affordable prices.

Many Patpat UK reviews praise the platform for its user-friendly website, where customers can easily navigate through different categories and search for specific items. Moreover, the brand offers a wide variety of cute and trendy outfits that are suitable for different occasions, from casual wear to formal dresses.

The brand is also commended for its excellent customer service. Patpat UK offers same-day shipping and even has a return policy that allows customers to return items within 14 days of purchase. Many reviewers appreciate the prompt and efficient response from the customer support team, which resolves any issues faced by the customers.

Customers also love the frequent discounts and flash sales offered by Patpat UK. These deals ensure that customers always get the best value for their money and can enjoy enormous savings on their purchases.

Overall, Patpat UK is a reliable and reputable brand that has amassed a loyal customer base thanks to its impressive range of affordable and high-quality products, excellent customer service, and attractive discounts.
Patpat UK: Affordable Style for the Whole Family
When it comes to finding stylish and affordable clothes for kids, Patpat UK (uk.patpat.com) certainly lives up to its name. But don't let that fool you - this website has a whole lot more to offer! I was initially drawn in by their wide selection of matching outfits, which are perfect for family photoshoots or just for fun. But as I started browsing through their other categories, I found myself getting more and more excited about the possibilities.

Patpat UK has an impressive range of clothing items for all ages, from babies to adults. They offer everything from basic essentials like t-shirts and leggings to more dressy options like midi dresses and blouses. And the best part? The prices are incredibly reasonable! I've scored so many great deals on clothes that look and feel far more expensive than what I paid.

But let's talk about the quality of the clothes. I have to say, I was pleasantly surprised by how well-made everything is. The fabrics are soft and comfortable, and the stitching is strong and secure. I've purchased several dresses from Patpat UK and they've all held up really well after multiple washings.

One thing I particularly appreciate about this website is how easy it is to navigate. The filters and search functions make it so simple to find exactly what you're looking for, whether that's a specific color or style. And if you need any assistance, their customer service is excellent. I had an issue with one of my orders (my fault, not theirs) and the representative I spoke with was incredibly helpful and accommodating.

All in all, I have to say that I'm thoroughly impressed with Patpat UK. It's definitely become one of my go-to websites for clothes shopping, both for myself and for my family. I have a feeling that once you try it out, you'll be hooked too!
Patpat UK - Adorable Baby Clothes and Exceptional Customer Service
As a relatively new customer of Patpat UK (uk.patpat.com), I have to say that I'm already completely smitten with this online store. Their range of baby clothes is absolutely adorable, featuring all kinds of cute and quirky designs that you won't find anywhere else. But it's not just their products that have won me over - it's also the quality of their customer service.

From the very start of my shopping experience, I was impressed by the speed and efficiency of the Patpat team. They were always polite and helpful, answering all my questions promptly and making sure that I had all the information I needed before making a purchase. When I had some issues with a lost courier package, I was worried that I might not receive my order at all. But to my absolute delight, Patpat went above and beyond to make sure that I received my goods as originally intended.

The fact that Patpat was willing to make me an entirely new delivery of my lost package is a testament to their dedication to the satisfaction of their customers. It's hard to find this kind of commitment and care in today's retail landscape, and it truly sets Patpat apart in my mind. Thanks to their swift and generous response, I'm now the happy owner of some of the most adorable baby clothes I've ever seen. It's clear that Patpat knows how to win over and keep happy customers, and I'm definitely one of them. I highly recommend this online store to anyone looking for a fun, unique, and reliable shopping experience.
Amazing Quality and Affordable Prices: My Patpat UK Review
As a parent to a 4-year-old daughter and a 21-month-old son, I have been a loyal customer of Patpat UK for over two years now. And let me tell you, my experience has been nothing short of fantastic!

One of the primary reasons why I keep going back to Patpat is because of the quality of the outfits they offer. The material used is incredibly soft and lightweight, which is perfect for young children who like to play and move around. Not only do my little ones look cute and fashionable in their Patpat clothes, but they are also extremely comfortable and able to move around freely without any restrictions.

Another aspect that I absolutely love about Patpat is the pricing. It's rare to find trendy, high-quality clothing at affordable prices, especially for children. But with Patpat UK, I can shop without breaking the bank and still be able to dress my children in fashionable outfits that make them stand out from the crowd.

Overall, I am incredibly satisfied with my experience as a Patpat customer and would highly recommend it to anyone looking for comfortable, stylish, and affordable clothing for their little ones. I will definitely be returning for more shopping in the future!
Patpat UK: Affordable and Adorable Clothes for Your Little Ones!
As a new mother, I am always on the lookout for beautiful and affordable clothes for my precious little girl. It can be quite a daunting task, as most stores tend to offer the same styles and designs. However, my search came to an end when I stumbled upon Patpat UK's website. I was immediately drawn to their unique styles and affordable prices.

Upon exploring the website, I was blown away by the vast selection of clothing items available for my daughter. It was almost impossible to choose just a few favorites! I eventually settled on a few dresses and added them to my shopping bag. Even though it was a large amount (17000+), I didn't hesitate to make the purchase.

I am happy to report that my order arrived just yesterday, and I am beyond thrilled with it! The clothes are even more beautiful in person, and the quality is top-notch. I can't wait to try them on my daughter and see how she looks in them. I am confident that she will look like a little princess, and I will be sure to share photos with family and friends.

Overall, I am extremely satisfied with my experience shopping at Patpat UK. Their website was easy to navigate, the selection was impressive, and the checkout process was straightforward. I want to say a massive thank you to the Patpat team for providing such amazing clothing at affordable prices. I will definitely be shopping with you again in the future and recommending you to all of my mom friends.
Unbeatable Prices and Outstanding Customer Service: My Experience with PatPat
As a loyal customer of PatPat, I cannot recommend this online store highly enough! For starters, the bra that I purchased was not only incredibly comfortable, but also offered an unbeatable price that I simply could not pass up. It was so great to find an item that provided the comfort and support that I needed, without breaking the bank.

However, what really sets PatPat apart from other online retailers is their amazing customer service. Despite experiencing some initial problems with sizing and fit, the team at PatPat were quick to assist me in finding the perfect size or resolving any issue that I had. Their customer service team was professional, friendly, and went above and beyond to make sure that I was satisfied with every purchase.

Not only that, but every item I have purchased from PatPat has been of very high quality and at a price that cannot be beat. I have never felt like I was getting a sub-par product just because it was affordable. In fact, I feel like I'm getting great value for my money every time I shop on their website.

Recently, I went through pregnancy and PatPat was a lifesaver when it came to my wardrobe. They had a great selection of maternity clothes that were not only fashionable, but also comfortable and practical. Plus, with their affordable price points, I was able to add more clothes to my wardrobe without breaking my budget.

Overall, my experience with PatPat has been stress-free, enjoyable, and one that I would recommend to anyone. With their high-quality products, unbeatable prices, and outstanding customer service, I know that I'll be a loyal customer for years to come. Thank you PatPat!
Exceptional Quality and Affordable Prices: My Review of Patpat UK
I cannot express how grateful I am to my dear friend who introduced me to Patpat UK (uk.patpat.com). As a new mom, I was searching high and low for garments that wouldn't burn a hole in my pocket but were of excellent quality at the same time. Patpat UK has become my go-to store for all my baby clothes shopping.

The variety of merchandise is simply exceptional. I have ordered from them thrice already and every time, I am astonished by the extensive selection of products in numerous colors and sizes. Patpat UK has truly exceeded my expectations with their affordable prices while maintaining high standards of quality.

Unfortunately, my last order experienced a delay due to courier complications resulting from the ongoing pandemic. As a consequence, I received many Christmas clothes that I had no use for after the holiday season. I reached out to their customer service department, and within 24 hours, a representative named Rohanie assisted me with my concern. Their team's prompt and excellent service has shown me that Patpat UK is composed of dedicated individuals who prioritize customer satisfaction.

I am eagerly anticipating placing my fourth order with Patpat UK, and I hope that more people will experience the same exceptional service and quality that the brand offers. Thank you, Patpat UK, for making my shopping experience so hassle-free and worry-free.
Impressed by Patpat UK: Quality products at an affordable price!
I recently placed my very first order with Patpat UK, and I have to say I was pleasantly surprised by the entire experience. Not knowing anyone who had ever shopped with them before, I was a bit apprehensive about what my experience would be like, but I decided to go ahead and place two separate orders that were only 10 minutes apart.

After 8 days, I received one of my parcels, while the second one is still pending, but I was truly impressed with the entire process from start to finish. The first thing that caught my attention was the packaging, which was handled with care and attention to detail. From there, I was impressed with the quality of the products themselves - I honestly wasn't expecting such great quality at such an affordable price point!

I'm so grateful to have stumbled upon Patpat UK, and now I can't stop telling all of my mommy friends about them. I've shared pictures and reviews on all of my social media platforms, and every mom in my contacts list is now asking me about my experience with this company.

I'm excited to place more orders with Patpat UK in the future, and I wish them all the best as they continue to provide their customers with such wonderful products and shopping experiences. Goodluck!
Exemplary Customer Service from Patpat UK: A Review
A few weeks ago, I decided to place an order on Patpat UK's website, uk.patpat.com, for some clothes for my little one. Excitement filled me as I eagerly awaited the arrival of the package. Unfortunately, when the courier arrived, they were unable to deliver it to my doorstep. Frustration began to set in, but I quickly reached out to Patpat UK to try and remedy the situation.

I was pleasantly surprised by the swift response from their customer service representative, Samuel. He was incredibly kind and understanding, listening carefully to my concerns and providing me with detailed information and two potential solutions to rectify the mishap. I truly appreciated the level of professionalism and empathy he displayed throughout our conversation.

Despite this setback, I was determined to receive my order as I had already paid for it. Thankfully, Samuel's guidance and direction proved invaluable and in just a few days, I am going to be receiving the much-awaited package.

Overall, I would like to commend Patpat UK for their exemplary customer service and the manner in which they handled my issue. Their attention to detail and willingness to go above and beyond to make amends have undoubtedly gained my loyalty as a customer. I look forward to future transactions with them and highly recommend their services to anyone in need of baby clothing and accessories.
Positive review of Patpat UK's children's clothes and customer service
I've recently purchased clothes for my daughter twice from Patpat UK, and overall, my experience has been pretty positive. The first time I made a purchase was back in October, and I was pleased with how fast the shipping was. When I received the items, I was thrilled with the quality of all the clothing pieces I had ordered. So, when December rolled around, I had no hesitation in placing another order with Patpat UK.

That being said, my second order did encounter some hiccups along the way. Due to the pandemic and lockdown restrictions, I was informed that my parcel would be delayed since it couldn't cross borders. Understandably, this gave me some cause for concern, so I decided to reach out to the team via email to understand more about the situation and whether anything could be done about it.

Luckily, my experience with their customer service team was very positive. The team replied to my email quickly and was extremely helpful in providing me with a resolution. In particular, I spoke with KISH, who went out of her way to assist me with my query and offered me a refund once I explained my situation. I was truly impressed with her excellent customer service skills, and it made me feel much better about my shopping experience overall.

Despite the slight delay in my parcel's delivery time, I'm still a satisfied customer and don't hold it against Patpat UK. I understand that the pandemic has thrown a spanner in the works for many businesses around the world, and it wasn't the company's fault that my parcel was delayed. Additionally, the clothes I purchased in my first order were excellent, which has encouraged me to consider shopping with them again in the future. All in all, I'm pleased with the service I received from Patpat UK, and I'd recommend them to any other parents looking for cute and affordable clothing for their kids.
Exceptional Customer Service and Quality Products: A Review of Patpat UK
When it comes to online shopping, we all know how important it is to have reliable and friendly customer service. Fortunately, Patpat UK (uk.patpat.com) definitely delivers in this aspect! I had a few questions regarding some items I wanted to purchase and contacted their customer service team. I was pleased to receive a prompt and courteous response that left me feeling reassured and confident with my shopping decision.

Although my order did arrive a bit later than expected (within the timeframe they indicated at the time of purchase), I reached out to inquire about their returns process. To my surprise, the PatPat team went above and beyond what was required of them by gifting me the items I ordered and refunding my money as a goodwill gesture. This level of customer service is truly exceptional and speaks volumes about the company's commitment to prioritizing the customer's experience.

Not only was my experience with PatPat's customer service team a pleasant one, but I was also thrilled with the quality of the items I received. The products came packaged with care and were exactly as described on the website. Plus, they looked fantastic on!

Overall, I highly recommend PatPat to anyone looking for a reliable online shopping experience with exceptional customer service. I know I will certainly be shopping with them again in the future, knowing full well I will get great quality items, a seamless shopping experience, and excellent customer care.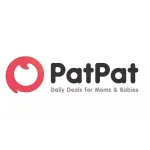 Patpat UK

contacts
Your Voice Matters: Our Commitment to Genuine Reviews
Empowering Real Experiences
At ComplaintsBoard, we believe in the power of true customer stories. Our platform is a space for authentic voices, where experiences, both good and bad, are shared openly and honestly.
Dedicated to Authenticity
ComplaintsBoard is vigilant in our fight against false reviews. Our team employs robust verification methods to ensure every review reflects a real customer experience, upholding the integrity of our platform.
Encouraging Detailed Feedback
ComplaintsBoard values reviews that come with real evidence. Whether it's a photo, a detailed account, or additional documentation, such substantiation adds credibility to your story, helping others make better-informed decisions.
Balanced and Constructive Conversations
We're more than just a complaints board; we're a community for balanced dialogue. ComplaintsBoard encourages reviews that not only highlight issues but also acknowledge positive aspects, fostering a fair and comprehensive understanding.
Free and Fair Platform
ComplaintsBoard's commitment to maintaining a free and unbiased platform is unwavering. Every review is treated equally, ensuring that your voice is heard and respected, regardless of the nature of your experience.