Nickelodeon complaints
95
Nickelodeon
-
Stop putting drag queens which is adult entertainment in children's shows
Absolutely child abuse to put Adult Entertainment in cartoon form to indoctrinate and disturb children. Children are being made to believe that Drag Queens and every type of gay love is to be portrayed to them in cartoons as ok. Do your own business in your own house but leave children alone.

I was appalled to see a Drag Queen being used on Blues Clues. This is an outrage. My children used to enjoy Nick along time ago. I am thankful they missed how horrible this station has become.

Thank you

Ariana
Desired outcome: Go back to the Nick you used to me. Ok for kids. Not offensive. Think back in time when your ratings were good.
Nickelodeon
-
Black sunshine commercial
Please remove and stop playing this commercial ASAP, it should be removed from all on demand shows as well. It is racist because it only glorifies being black. What about every other race? Black History Month was in February, it is over. They never had a white sunshine or Asian sunshine or Hispanic sunshine commercial. Nor should there be any, there should be one saying every child is sunshine.
Desired outcome: Remove from all programming and on demand.
Nickelodeon
-
Commercials
Why did I just see a hypersexualized Glad ForceFlex Cherry Blossom Bag commercial on a CHILDREN'S CHANNEL at 8:40 am? This is absolutely unacceptable that I now have to worry that they won't be able to watch a show without the commercials you all are choosing to show.

Please please do better. That was completely inappropriate for children. Even my children were exclaiming "WHAT IS THIS?" in disbelief.

If I see more commercials like this, I will gladly cut Nickelodeon from our watch opens.
Desired outcome: Company to contact me and explain who and how they choose appropriate commercials for young children.
Nickelodeon
-
Black sunshine commercial
How absurd is it to have a commercial play over and over again, highlighting to be proud of being black, to children? Why can't children be children and leave race out of it. I can't even imagine the backlash that would occur for a white Sunshine or brown Sunshine commercial. Why can't there be a child sunshine instead? My daughter doesn't even understand race yet, and she can't even watch paw patrol without seeing commercials targeting black children specifically? Absolutely absurd.
Desired outcome: Remove commercial
Nickelodeon
-
Nick music
The young girl presenting nick music and the music itself is totally unappropriate for young children. It's selling sex to kids who don't even understand yet. Preprogramming the youth to be perverts. I mean who okays this trash? I have to change the channel every afternoon so my 4 year old son is not subjected to women gyrating in nearly no clothing and on this day Monday 11 April, the presenters dress is so short and slutty. There are adult channels for this.
Desired outcome: Remove the program to a more age appropriate channel
Nickelodeon
-
Alicia keys commercial shine
What are we encouraging and exposing young children to. You airw this Shine segment and there's no counter commercial to this representing a white child shining. It's degrading and demoralizing. If we aired only a commercial with a white girl to Shine Black people would raise such a stink. How fair is this? At least put on a commercial showing equality. What you did is banish any harmony in bringing this racial issue to an end. This is an intimidation tactic to get back at whites for what has happened throughout history, to throw it up in the faces of young white little girls causing them to question their insignificance and inferiority. Way to be examples of Jesus, our ultimate creator of all races! So sad!
Nickelodeon
-
Black sunshine commercial racist
What's with the racist propaganda? are all races not important or relevant? my child stares at the screen, asking "am I important too mommy?" I find this commercial trash. This issue has been over for how many decades? I think we're past the black race issues by now. So, other children are not important? isn't every child important due to the fact they are the future of America? This terrible commercial should be removed, and whoever thought of it should be fired.. Teaching kids that one race is superior to others is totally WRONG and not what I want my kids learning. I myself grew up watching Nickelodeon, and it's totally different now than what it was then.. now its trash
Desired outcome: remove it
Nickelodeon
-
Too much paw patrol
Every night my son watched Paddington then Peppa Pig. The shows are very calming and he has always watched them before bed. Now it's the high energy paw patrol. Paw patrol is on the majority of the day. If you pay attention to Paddington and Peppa, they're about enjoying your family and friends. They don't have the dramatic plots like Paw Patrol. They're just enjoyable calm shows that basically let's kids be kids.
Desired outcome: Bring back Peppa at 9pm!
Nickelodeon
-
Music
Music video - Jason derulo's "let me take you dancing"

The music video plays on the channel - Nickelodeon music - which is meant to be for children, is too sexual and models women in a derogatory way.
In my view the channel shouldn't have sexualised dancing on it. It sends the wrong message to young children about respectful relationships with women.
Desired outcome: Remove any music videos that contain this kind of content
Nickelodeon
-
Commercial
Black sunshine commercial is inherently racist and teaches. 1-5 year olds that black kids are better and more special. Teaching kids at a young age what race you are matters and you will be treated differently. Like what kind of message is this on kids programming, show a fruit roll up commercial or something. No racial or politically charged commercials should be allowed to air on kids channels its grooming and brainwashing. Let them watch the cartoons they are there for.
Desired outcome: Removal of commercial and legal action
Nickelodeon
-
Racist black sunshine commercial
Where's your "shine white sunshine" commercial? Why do you have to play racists games to influence our children? If this was about white kids it would be allllllll over the news as racist or wouldn't even be allowed. This is what creates racism in the world. When adults teach young children to focus on a color. My child didn't care at all about skin color until all if this BLM crap . Pull your kids out of public schools because this is exactly what they are being taught.
Desired outcome: Take this [censored] off the air asap
Nickelodeon
-
Black sunshine
I am so sick'n'tired of hearing this commercial... It's on every kids channel, it needs to disappear but it won't because that will be depriving black people of hearing how special they are…well wake up call, every race of a child is special and needs to be uplifted to be all they can be.. Talk about being racist which this commercial completely is and does not belong on any child's learning channels.. I replace black with white to let my grandson know that he is special too even with his white skin.. Shame on you for allowing this to continue to run…and us as any race besides black parents that are wanting our children to learn has no choice but to put up with it like everything else…I am waiting for the day for all this to backfire and it will…just keep pushing buttons
Desired outcome: To listen to other races and take it down
This review was chosen algorithmically as the most valued customer feedback.
It's very racist and just aiming for the black community. It's not right it should speak for all races not one.
Read full review of Nickelodeon
This review was chosen algorithmically as the most valued customer feedback.
I watched with unfortunate lack of surprise the commercial you aired which first lamented the racial divides in our country, but then went on to only further that divid by telling children that if your skin color is other than white the world is against you. In your commercial you show children implying that they do not have the same advantages as white...
Read full review of Nickelodeon
Nickelodeon
-
Nickelodeon's "Black Sunshine" ditty
I cannot believe what I just saw. A TV advertisement for young children telling them to pay attention to their skin color. If it's black, you are black sunshine. Talked about all the shades of black to be proud of. Not an Asian, Native American, Caucasian, or Hispanic to be seen. This clip is very long and sending the message to little ones. We are black and we want to be seen for what we are and assimilate into todays culture, UNTIL WE DON'T! ! All children should be celebrated as sunshine and to be proud of who they are, but NOT at the exclusion of all the other kids of whatever color God gave them. I have tried to teach my children to look past color in whomever they meet. You just blew my philosophy right out of the water. I raised my children and now my Grandchildren on good Nickelodeon shows. I also taught PreK and diversity was one of our core values. After this very insulting clip, I will be rethinking that! Your attempt at segregation is disgusting! Shame on you!
Desired outcome: Remove this ad or make it all inclusive!
This review was chosen algorithmically as the most valued customer feedback.
I find this commercial to be racist and am appalled that this is being aired on Nickelodeon. Please remove it permanently…ALL Lives Matter!
Read full review of Nickelodeon
This review was chosen algorithmically as the most valued customer feedback.
In the recent years, we have seen more and more episodes based around the torture and humiliation of Squidward. He used to be presented as a villain, ruining all of SpongeBob's fun. But now, entire episodes of the series where SpongeBob chases and tortures Squidward, for almost no reason. I would even go as far as to say that Squidward is no longer an...
Read full review of Nickelodeon
This review was chosen algorithmically as the most valued customer feedback.
Seriously!!! Black sunshine! Horrible!!! Why do black America want everything to begin with "black". This message is from a "black guy!
Read full review of Nickelodeon
This review was chosen algorithmically as the most valued customer feedback.
These people are complaining about the commercials that are being shown on nickelodeon such as "Black sunshine quote or"Downey and Saba balls quote. But they don't care for their young children to see these TV shows that are played by Nickelodeon and Nickelodeon Junior that are showing these middle school children playing with vibrators and actually showing...
Read full review of Nickelodeon
We are here to help
16 years' experience in successful complaint resolution
Each complaint is handled individually by highly qualified experts
Honest and unbiased reviews
Last but not least, all our services are absolutely free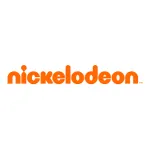 Nickelodeon contacts