LookFantastic complaints
80
This review was chosen algorithmically as the most valued customer feedback.
I returned 2 beauty boxes which were unopened, I returned them in the same parcel, and was only refunded for one of them. I first contacted lookfantastic on the 27th March, and since then have received numerous backwards and forwards messaged asking for the same information over and over again, without the refund being issued. I was informed at one point...
Read full review of LookFantastic
This review was chosen algorithmically as the most valued customer feedback.
Since 15-5-22 have been trying to email Slotomania customer support and continually get back notices stating site unattended at moment. It doesn't matter what time of day/night - it is continual and I don't just get one message, I get three each time try to send it through. This is not got service or practice. The following is what I'm trying to send...
Read full review of LookFantastic
LookFantastic
-
order not delivered and no way of contacting the company
I placed an order on 16th May 2022 (404502692) for some Aesop products. The order hasn't arrived and I can't get hold of anyone at Look Fantastic. Emails bounce back, telephone number says they aren't taking calls, online customer service messaging isn't available. This was a £141 order so i would either like the products to arrive asap. Or a full refund.
Desired outcome: Full refund or order delivered by Wednesday 1st June 2022
LookFantastic
-
Missing items
on 23rd April 2022, one of my order (containing two shampoos) should arrive but not. I contact the lookfantastic immediately and filled the form they send me to help them for investigation. However, today is 23rd May 2022, I still not receive any positive reply from them. Every time I send them message they just reply "under investigation". I can't believe this. The order number is 398709931
Desired outcome: Give me the refund or re-deliver the item immediately. The order number is 398709931
LookFantastic
-
Order never received and looking for refund of €320
My order to the value of €320 never arrived. Upon contacting lookfantastic several times through online social media and by email to see where it is, I got one reply and it was " they will investigate and get back to me". I have tried contacting them several times since and no one is replying to me. I have also requested that my order be cancelled and I would like a full refund and again no one has acknowledged or replied to my request. My order is 1 week late, it may not seem long but when I have no products and they have €320 belonged to me, it is reasonable to expect a reply! Awful customer service, extremely poor and I have never had this experience with any other online retailer. In fact most cosmetic companies are extremely prompt and professional in dealing with online requests.
Desired outcome: A full refund
LookFantastic
-
Delivery
I purchased items off this company in April they said was delivered I haven't recieved I then completed a form to send to courier left it a few courier said delivered to a green recycle box but wasn't after numerous messages to this company they tell me delivered to wrong address still no parcel you can't talk to anyone just message throu app and no matter what I do I am having same reply or I got to retell them my situation this been going on since the 5th of April and still no wiser where my parcel is appalling service
Desired outcome: Either refund if 78 pound or the item I ordered and paid for
LookFantastic
-
incorrect item delivered 359540395
Dear Sir Madam ,

I am writing to complain about an order I made with look fantastic on 1/12/21. The order was for some beauty products valued at 122€ . I received an incorrect order on 16/12 which was valued at a lesser amount . Following a number of correspondences with LOOKFANTASTIC I returned the order with the company promising that they would cover the cost of postage as they were not able to give me the correct postage label allowing free postage. I returned the incorrect item on 17 January. I have been in regular contact with them since then and each time I get the same answer .."a member of the team is looking into it.". I am awaiting a refund of 136€ in total. The customer service I have received to date has been without a doubt the worst I have ever experienced and I regularly buy from a range of online retailers. I would be very grateful if you could look into this. Yours Sincerely Karen Banks
Desired outcome: I would like to be refunded.
LookFantastic
-
Perfume
Placed an order for some perfume and selected for it to be delivered to an inpost locker.
Received an email a 3 days later to say that the item could not be delivered and had been returned to sender, when I contact Look Fantastic they could not say why this happened and said they would send another one.
The has happened again has been returned to sender. I have sent a number of messages to to customer services asking for this to be refunded so I can purchase this elsewhere as this was for a birthday and I had already missed this day.
Each message I received did not acknowledge my request for a refund and I've received the following responses stating that: 1) it has be returned to them before they know it was not delivered 2) it's on its way to me 3) was providing with an old tracking number that was out of date!
No one is clearly reading previous messages and the service I'm receiving is disgusting.
Desired outcome: I want a refund for the item I have not reveived
LookFantastic
-
Never received my product
I ordered from lookfantastic on December 5th and they sent me the wrong product which I didn't receive until December the 13th. After multiple messages they still haven't sent my product and are ignoring all my messages asking for a refund. Originally they said they would replace the product but they can't even do that now because the product is no longer on their website.
LookFantastic
-
No items delivered but Klarna money taken
Order Number HLV6T9M1-1
Ker
Postcode - PA7
total order £138.72
Klara taken payment on 7th December £46.24
Email sent from Look fantastic to acknowledge delivery problem and £5 voucher issued.
No further response or word.
No items delivered.

I am very concerned this has been forgotten about.
I would like confirmation that 1) Order is cancelled 2) Klara is told order never was received 3) Klara is told to refund the money paid.

Thank you
Desired outcome: Money refunded and order cancelled
LookFantastic
-
Ghd straighteners & case - not delivered
I ordered the ghd white Platinum+ hair straightener and the ghd carry case and heat mat on the 26th November and the delivery time stated 3-5 days. I still have not received it nearly 2 weeks later and trying to contact someone from this company is a joke. The online chat service has been constantly unavailable and I cannot find a phone number. The only way I have been able to query what is happening is by email, where you have to wait at least 24 hours for a response that is quite unhelpful! I would not have ordered from this company if I had known I would have to wait this long but they are ok to take your money straight away. There was no answer to my question to let me know where my order is and when it's likely to be delivered. Not happy at all. Won't be ordering from them again!
Desired outcome: Both items to be delivered by 10/12/21
LookFantastic
-
Mens Gift set
I have ordered a gift set for my sons birthday, order number-359594905 on the understanding i will receive this in days.
I have had 3 emails saying this item has not been yet been sent. This is not going to be here in time looking at the way things are going,
this is really not acceptable as ordered on good faith of delivery. People should be told this in advance and then maybe would not order, as there is no delay in taking peoples money. This is really not acceptable and i will not be using you again.
Desired outcome: receive in the next 4 days.
LookFantastic
-
Did not receive my item and terrible customer service
Order number: 328461971
Items- Lancôme Skincare Bundle
Why has these items been cancelled. They seem to be in stock. If you are going advertise a product at discounted price then you should honour it. The picture was taken this morning. I am absolutely disgusted at this. There are a lot of people who received this order at that price. They took my money and now 2 weeks later you cancel my order. Look Fantastic has no pride and is a dishonest company.
I have family and friends that have received their Lancôme kit. I saw a few post on social media that customers have got
Some people are still receiving their Lancôme
kits at the discounted price.
I would have like to make an official complaint but no reference number was given. Very unprofessional company.
Desired outcome: I want my order
LookFantastic
-
Product not delivered
I bought a product in 18th of august, until now I did not receive the products and every time I contact them. They tell me they will take it up with management and they ignore me. They are giving me excuse like the product is stuck in the warehouse we cannot refund you as it will arrive in 24 hours, or they say we will refund you but do not refund me and make up new excuses every time I complain. They did not refund me until this day or delivered the product.
Desired outcome: I would like a refund.
This review was chosen algorithmically as the most valued customer feedback.
Dear Lookfantastic Team, I ordered 2 parcels from your company on 22th (order: 319895962), 23th (order: 320017936) August 2021. However, I didn't receive anyone of them. Please find the tracking status through https://jouw.postnl.nl/track-and-trace/3SNOCZ8744604-NL-1183DE (order: 320017936) and...
Read full review of LookFantastic
LookFantastic
-
MOLD on products
Order no. 200985059
Omorovicza thermal cleansing balm 100ml

When I opened the product, moulds are covering the balm, as shown in the attached photo.

I tried to contact for a return and full refund and the customer service was horrible. They are just dragging on "extra information" like the "expiry date" of the product, which is impossible to tell after trashing the box.
LookFantastic
-
Order cancellation 313332174
I tried to cancel my order today after finding out that you used Hermes as a courier . My order is due to be dispatched tomorrow? I have been a devoted LookFantastic customer for many years now and all my previous orders have been sent by Royal Mail. I tried to explain to the customer advisor that I have been having so many issues with Hermes deliveries in AB25 3TD that I do not wish to go through this stress again. Hermes courier has delivered my 2 parcels to a completely different address, not even in my area and the parcels have been accepted by someone else. You are to blame if my order goes missing or it is delivered to a different address . Thank you for cutting me off via chats and ignoring my emails as well. No phone number to call.
Desired outcome: Order cancellation and a refund
LookFantastic
-
Refund
Hello
I ordered some products on the look fantastic app, and subsequently Hermes lost the parcel(not for the first time).
As this had happened before I contacted LF for a refund through "live chat" (it's not live, it's a terrible service that you may or may not get a reply a few days later) to get my refund.
I filled out my details and all I repeatedly got was "your billing address doesn't match what we have". Nothing else, just that, repeatedly .

I realised I had given an old email address I don't really use anymore (and had a previous LF account on), and let them know and have the correct one.
Now LF refuse to engage due to data protection.
I have made it clear them, that the order number, new email address, and and my address are the account I ordered the products on. I have spelled it out to them.
Not once before I noticed I had given the wrong email, did any of them notice that the order number wouldn't have existed on my old account. I am owed nearly £115.
Desired outcome: My money back
LookFantastic
-
Unreceived order
I ordered Kerastase products on the 27th of April 2021. There was a free gift which included a conditioner, shampoo and 2 Rose Elixir 50 hair oils.

I did not receive the oils and still have not two months later. When trying to contact customer services I have had a range of excuses for this one being that the items were cancelled as they are out of stock, then I was told it is on hold and the items are being re stocked, to most recently being told that I will net receive the items at all and offered a £10 credit to my account.

These items are worth more then £10 and had I known that I would not receive them I would not have placed the order. I am deeply disappointed in the service I have received and will not accept any offer other than that of the products of the value of the products being refunded/credited to me.

I hope you can restore my faith in your brand,

Fiona.
Desired outcome: No less than the value of undelivered items refunded or credited to my account.
LookFantastic
-
I am complaining about dispatched and refund issue
I have ordered the shampoo since 4 Mar 2021 but unfortunately still not yet dispatched. I want to refund a month ago but no response up to date. Only i have got was "your request has been passed over to our warehouse team in hopes to cancel the order." from CS
I just to refund the amount HK725.99 to my VISA. How can warehouse arrangement wait for 3months and still WIP without reason
Desired outcome: refund HK$725.99 to my VISA
We are here to help
16 years' experience in successful complaint resolution
Each complaint is handled individually by highly qualified experts
Honest and unbiased reviews
Last but not least, all our services are absolutely free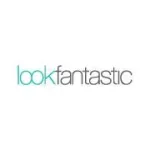 LookFantastic contacts