Inout Scripts / Nesote Technologies Customer Care Service

Nesote Technologies Pte Ltd

1st Floor, Valiapally Building, Kaduthuruthy P.O. KL
Kottayam
India - 686604

Customer Support Phone Numbers

Inout Scripts develops software solutions & scripts for E-Business.
Our pursuit is to inspire people to follow their dreams in starting & running their own E-businesses. Provide business opportunities, reduce technological hindrances & offer competitive advantages that allow our customers to succeed in their pursuit.

Kochi Office
1st Floor, Phase IV, Carnival Infopark, Infopark, Kakkanad, Kochi, KL - 682 042, India

Kottayam Office
2nd Floor, Nice Tower, Kaduthuruthy P.O. Kottayam, KL - 686604, India
Inout Scripts / Nesote Technologies Complaints & Reviews
I purchased Inout Spider Script ultimate edition for 2950 USD and Inout Search engine v8 together with addons for $1070 18 months ago, but they did not work. They had not get it fixed, so they suggested reinstalling it for another $80. I did not agree, since they just wanted to reinstall...
Generally speaking, inoutscripts guys are a phishing scamming team. Their goal is money only. Their scripts are full of bugs and errors. Some of them are 10 years old without updating. They are Indian located in Kerala. Reviews: I have used most of these Inout Scripts. I purchased 13 of...
STAY CLEAR OF THIS INDIAN COMPANY!!! You will get ripped off. Their ad server software and their search engine software is a joke. You will lose over $1000 dollars if you go with this company. They are notorious for scamming people.
Do not purchase InOutScripts.com. I bought their ad software and spent $900 dollars on it and bought 4 of the optional modules that include the CPC, CPI, CPM and CPA modules and they all have issues. It doesn't work properly. If you're thinking of ad server software then steer...
Before I decided to buy and use the services of the website www.inoutscripts.com, I decided to contact the support team. It was mentioned on the website that they reply within couple of hours. I got the reply from the team after 5 days. And it was completely useless. It didn't...
I bought Inout Search Engine pack from the website www.inoutscripts.com. I was totally disappointed in their services and support. I asked them to setup my website, but they tipped toed around it and in result did nothing. It was difficult to contact their support team, 'coz their...
I bought 2 scripts from www.inoutscripts.com. Before I ordered from them, I spoke with the agent, who was really useful and provided a lot of info about their products. After that I tried to reach the support team, but no one replied and several my emails were returned back. I have no idea...
Recently Discussed Complaints
Consumer Tips & Tricks
Worst rating
Subjects of Wide Speculation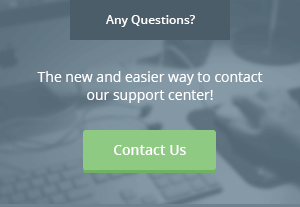 Latest News & Stories
Stay Away
Latest Questions
Latest Groups
Today's Mess-Up Photo