GMX / 1&1 Mail & Media Inc. Customer Care Service

1&1 Mail & Media Inc.

701 Lee Rd Ste 300
Chesterbrook
Pennsylvania
United States - 19087

Customer Support Phone Numbers
GMX / 1&1 Mail & Media Inc. Complaints & Reviews
I used GMX email service for some private business purposes and it was really important to me. One day I wanted to check my mail and when I tried to log into my account I was not able to do that. It said that my password was incorrect. I tried their "forgot password" option and nothing...
I am continually spammed by emails from this site GMX.com. An example is below: ====================================== Dear admin, A new contact form was submitted on Macpherson Greenleaf website: *********** Name: Cindie Pallante Email: MaynardLints@gmx.com Message: The cheapest buy you...
GOT A SMS IN THE MIDDLE OF THE NIGHT FROM GMX "CONGRATULATIONS YOUR WON A 9.8 M USD FOR WORLD BANK AWARD TO CLAIM THE AWARD CONTACT Mrs Hahn Doyle via wbre01@gala.net "
I received a text message at 6.37am stating "Congratulations your mobile has won US$9.8M for World Bank Award. To claim contact Mrs Ann Doyle Via wbre@gala.net. Obviously this is a scam, as who the hell would text that information to someone if it was true!!! In Australia we are pretty...
Captive account - GMX will not let me cancel my email account with them. Deletion place on their website is non-operative.
I recieved an SMS this morning 18/11/10 at 6.40 am from GMX stating"Congratulations your mobile have won US$7.8M for Commonwealth (which they has as two seperate words) Games Int'l Award. To claim contact Mrs.A.Bellver via :wbre@gala.net( which was also underscored) looked on your...
I received the same text today "Congratulations your mobile have won US$5.8M for FIFA 2014 Int'l Award. To claim contact Mrs.J.Mcafee via judym42010@yahoo.com.hk". I live in New Zealand also. It seemed like a scam - read; 'poor English'. I wonder who Mrs.J.Mcafee is???? Ha ha...
Has appeared on my mobile: Congratulations your mobile have won US$5.8M for FIFA 2010 Int'l Award. To claim contact Ms Mcafee via: judym42010@yahoo.com.hk Seems that many others have received the same message. Assumed that this is a scam.
congragulation your mobile have won us $5.8 m for fifa 2010 international award.to claim contact mrs.j.mcafee via:judym32010@ yahoo.com.hk
RECIEVED A TEXT IN THE MIDDLE OF THE NIGHT SAYING "CONGRATULATIONS YOUR MOBILE HAVE WON US$5.8M FOR FIFA 2010 INT'L AWARD. TO CLAIM CONTACT MRS.J.MCAFEE VIA:JUDYM12010@YAHOO.COM.HK" THAT IS A REALLY SICK PRANK TO PULL ON PEOPLE IN THESE TIMES OF ECONOMIC STRUGLE. I WISH THAT FIFA DOES SOMETHING ABOUT THIS. IT IS REALLY PISSING ME OFF.
I receive multiples scams by e-mail telling me I've won the Lottery or a distinct relative has died and I'm rich or my help is needed to cash some multi-million dollar check and I'll be given a large percentage for my troubles. They claim to be consulates charites, bank...
Recently Discussed Complaints
Consumer Tips & Tricks
Worst rating
Subjects of Wide Speculation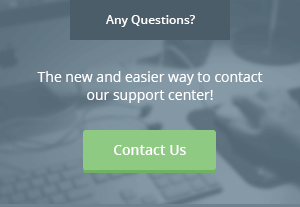 Latest News & Stories
Stay Away
Latest Questions
Latest Groups
Today's Mess-Up Photo