Find A Grave complaints
57
Find A Grave
-
change to my email address
I have been a member of FindaGrave for many years. Somehow my email address was changed and I am no longer allowed to sign in as info comes up "does not match" I have written to Finda Grave many times requesting a correction. Nothing has changed and no one has contacted me regarding the matter. I am also a member of Ancestry which owns FindaGrave, yet there has been no correction and no help.
Find A Grave
-
Complaint against a contributor who creates duplicate memorials
04/17/2022 I do a few memorials for family and friends. I do not just run through grave yards and posts memorials for people I do not know or am related to. There is a contributor on here named Running Deer who has created a memorial for a nephew of mine. He must of went through the grave yard and saw this grave with my nephews middle name and last name on his temporary marker. I already had a memorial created soon after my nephews passing. Running Deer creates a duplicate, and I told him this was a friend of mine, Then Running Deer refuses to take his memorial down and reported mine as a duplicate. Well then I emailed Running Deer to let him be aware that this is my nephew, and that I didn't disclose that at first because I have caught him at this before. It is a wonderful thing we all do here, but historians need to not only just walk the grave yards then make a memorial so they can get their numbers up. When someone creates a memorial, that means they were either related to this person or a close personal friend. Contributors need to respect that
Desired outcome: Running Deer takes his memorial 1986434421 down
Find A Grave
-
Aggressive elderly man is mad at me because I made his memorial famous
Previously, I had a friend write me my other experience on 'people who hate memorials listed as burial details unknown'. This experience is similar. A guy named NEMIS is mad at me because he owned a memorial by the name of "Marcel Loubens" which is supposed to be listed as a famous memorial. I did research about Marcel Loubens and emailed findagrave to ask them about turning his memorial into a famous memorial. They declined my request, telling me that the Bio doesn't follow their terms of service. So I wrote another email and asked findagrave to replace the current bio with a group of along text I wrote. It took findagrave a long time to reply so I assumed they declined the request as well. Instead of asking findagrave to change the memorial automatically, I went and asked the owner of the memorial (NEMIS) if he could transfer the memorial to me so I could write a bio and list it as a famous memorial. He declined, telling me that he will be keeping the memorial for "personal reasons", I respected his privacy and asked him if he could just write the bio himself and list it as famous memorial, he ignore me.

The next day, I found out that findagrave in fact DIDN'T decline my request to change the bio and actually changed it to what I requested and listed Marcel Loubens as a famous memorial while crediting me in the bio, I was happy. But shortly after, Nemis sent me a message on my profile telling me complete nonsense and insulting me (I didn't bother reading all of his nonsense) I replied by saying "Nemis, why would I tell you to edit the memorial's biography when I would also be requesting a change in the wording? Because when I asked findagrave to modify the wording of the memorial, that was before I asked you to transfer it to me, because by that time, I already thought findagrave declined my proposed request to replace the memorial's bio, but they accepted it AFTER I asked you to edit the bio YOURSELF which you probably wouldn't."

He is yet to reply.
Desired outcome: Findagrave, PLEASE get rid of this user, he thinks all of his memorials are like his children, and threatens anyone who takes it... Even for the good.
Find A Grave
-
Find of grave's top contributors
Big, fat demented I don't want her u can have her circus freak, Megan Heyl is holding my decessed 6 month old son's memorial hostage and refuses to turn ownership back to me. When I confronted this whale of a whale to relinquished ownership and return the memorial back to me I was banned. That sucks. I probably could get it back if I bought Megan Heyl a cart load of cheezos. But why bother. That's a lot of money.
Desired outcome: Megan Heyl to give my son back.
This review was chosen algorithmically as the most valued customer feedback.
So I've been a member of FAG for about About 3 months now, and the only reason I entered the website was to find my ancestors and connect a few branches. When I got to my ggg grandmother, I went to connect her memorial to one of her daughter's memorials which just so happened to be managed by a person named "Scout" who LITERALLY is managing over 200,000...
Read full review of Find A Grave
Find A Grave
-
Hijacking of family memorials
Ancestry company - "Findagrave" is effectively holding my grandparents memorials hostage. I had to threaten legal action to get my mothers and fathers memorials transferred to me. They were being my managed by Patsy Lubben DiMarco who IGNORES transfer requests. She manages OVER 8,600 memorials and made a ton of mistakes on my parents memorials. I've corrected Ms. DiMarco's errors and removed info the family doesn't want to share. After finding this woman on Facebook, I can confirm Ms. DiMarco wouldn't be allowed into my parents or grandparents homes while they were living, so WHY should she be allowed to manage their memorials ? This is an ethics issue here ! The emotional stress this is causing my family is tremendous !

"Findagrave" has been given 24 hours to transfer Robert Paul Carmichael #30652067 and Jessie Jacobs Carmichael #30652038 memorials into my care. Ms. DiMarco is a complete stranger who has NO familial ties to these memorials. She's also violating her fiduciary role as a "Findagrave" volunteer. I refuse to wait 2 weeks, which is what I've been told by "Findagrave". (They want to email Ms. DiMarco to ask if shes related to MY grandparents).

How ridiculous! The answer is NO and she's not going to respond to emails.

IS THIS THE "FAMILY VALUES" ANCESTRY GIVES SUCH GREAT LIP SERVICE TO ? STOP HOLDING MY GRANDPARENTS MEMORIALS HOSTAGE ! #HYPOCRITES
Desired outcome: Transfer management of my grandparents memorials to me, their granddaughter. Memorials of: Robert Paul Carmichael #30652067 and Jessie Jacobs Carmichael #30652038
Find A Grave
-
Family information
I hate it that Find A Grave's eager beavers invades family privacy by creating various memorials with links 2'other branches without permission from the family. Some families just want 2 be left alone without rehashing family ties. May I add most of the memorials r created by bored housewives who make a game of how many of these things they can make. The person who has invaded my family's privacy has created 55 thousand of these things. That's obscene. The bottom line... some families just want to be left alone.
Find A Grave
-
Brenda Beatty McGraw
This person Brenda Beatty McGraw, working for Find a Grave constantly documents false vital statistics concerning my family tree. Also sending me arrogant emails in response to my disapproval. She claims she has THE RIGHT to document what she pleases. This is wrong! If she isn't corrected, my family and I will take further action. Sherry Maccanico
Desired outcome: Terminate Brenda Beatty McGraw
Find A Grave
-
Uneven application of Find a Grave guidelines
Find a Grave is connected to Ancestry. Find a Grave uses volunteers to assemble burial/body disposition details about individuals. When burial details are unknown, Ancestry has a "global" index for this. If someone complains about an individual contributor to Find a Grave, Find a Grave will pick on that contributor through the use of some type of monitoring technology. Many memorials are created with information about survivors. Find a Grave states that this is against their guidelines. Yet, often it is the only remaining record about a person's survivors, due to the fact that Ancestry does not have all possible records indexed. Therefore, those records are not searchable. This appears to be especially true for African American individuals and other individuals deemed to be not important enough, I am guessing. It is disturbing that Ancestry has television commercials depicting African Americans searching for their ancestors, when so many records remain un-indexed and hidden from discovery. So when someone dies; and their obituary states that they were predeceased by their parents and their spouse, the only way to find their relatives is through an obituary search. Often obituaries are no longer findable, after a certain length of time. This is true even on Newspapers.com (also owned by Ancestry). Find a Grave singles out only certain people. There are tons of memorials created every day with information about surviving relatives; but Find a Grave allows it, as long as nobody says anything. On Ancestry, in the "global" index for body dispositions that are unknown, surviving relatives are mentioned on those find a grave memorial pages. So Ancestry is breaking Find a Grave's guidelines. And Ancestry owns Find a Grave. Interesting.
Desired outcome: That Find a Grave be consistent
Find A Grave
-
Maintain the website for my father's grave.
Find a grave has turned my father's memorial into an obituary with sordid details. It no longer is a memorial.
I, Richard Myers, the son of Clyde Lee Myers, should be able to maintain his memorial and the biographical information on his website. I have requested permission to maintain this site via an internal email facility in find a grave, but never received an answer.

I want the ability to maintain this site and enter memorial information that is complete and accurate. My father's grandchildren are puzzled and dismayed by the morbid information in the memorial. This should never happen.

Find a grave is now a wholly owned subsidiary of ancestry.com. Ancestry.com has provided a wonderful service in my research on my family history; this kind of service by find a grave is not consistent with my experience in the past with ancestry.com.

Richard Myers
[email protected]
Find A Grave
-
Unethical and inaccurate information in the public internet view
Fag support does not attempt to resolve issues and takes the side of the volunteer who has the most memorials added. Volunteers do not care whether or not the information they add is accurate.

Findagrave is a group of mentally disturbed individuals. Finding a grave has nothing to do with these volunteers. If those volunteers were physically active, they'd be considered a domestic terrorist group in the united states.
Desired outcome: shut it down
Find A Grave
-
Has no check against rampant fraud
I recently discovered that one Find a Grave member had uploaded all the names from one cemetery — but all the data was wrong. The names and cemetery name is correct, but NONE of the dates or birth/death locations are correct.

At first I was concerned because the data concerned my family members. But, I decided to investigate. I have the downloaded records for the cemetery. I compared the data against what is posted on Find a Grave. My worst fears are realized: the names and data do not match on any. (Not even close)

I see that the member who uploaded the data oversees almost HALF A MILLION MEMORIALS! What is Find a Grave thinking to allow members to have so many?

When I contacted Find a Grave they merely boilerplated me the information on how to have my relatives' memorials transferred. Apparently they have no concerns about individuals falsifying data and using their site in an appalling "numbers game" competition.
Find A Grave
-
Contributors that harass other contributors
As a contributor of the Find a Grave site, it's absolutely amazing when you have other contributors (small number) who believe they have the right to harass and harass you about changes and additions and transfer of particular memorials that you have declined for very specific reasons to have that contributor to continue to request the same identical thing over and over again or add the same duplicate photo 5 times take it off put 5 back on again day after day for 2 months…
Then if you do file a complaint to support —- absolutely nothing happens to the harassers ….
(In other words of you don't do what they want they become bullies….)
Desired outcome: Find a grave to follow their own community rules
Find A Grave
-
Added to website before a family knew a death had happened
Find a Grave Contributor A Dona Carr Mooring.

HORID Contributed By

[email protected]

925-687-7877. 925-680-3906 HORID WEBSITE WITH HORID PEOPLE THAT DO NOT CARE ABOUT A HUMAN JUST A WEBSITE AND ADVERTISEMENTS DONT SUPPORT THAT CRAP
Desired outcome: Removed as a Contributor Manager of Any and all
This review was chosen algorithmically as the most valued customer feedback.
This site is purely just disgusting. They put up my older brother's grave on their own accord, without any of my family's permission. (Or at least, a volunteer did. Multiple actually, they have updated the picture from 2007-2021 Including years 2013, 2018, and 2020.) They use history purposes and future generations as an excuse. I understand people finding...
Read full review of Find A Grave
Find A Grave
-
Memorial # 176738795 / third-party interference
Greetings!

I want to know why the biography field is blocked relative to my deceased father, memorial # 176738795.

Additionally, there is erroneous information cited for him; therefore, I'm requesting that the subject memorial be deleted altogether.

I'm also aware of someone in my family who has a grudge against the family, and has been hacking into my photos and videos, and this is probably the reason for the intrusion to my father's memorial.

I was preparing to file complaints beginning with the Better Business Bureau, however, since I found your complaints board, I trust that you will handle this for me promptly. I'll be watching, and thank you for your time.

Sincerely,
Maria Sauchuk
Desired outcome: Deletion of Memorial #176738795, without my having to escalate matters.
Find A Grave
-
Management of a memorial
I have twice appealed to your organization for help in having a memorial turned over to me.

The memorial no. 229861798 for Bob Dean Browning was set-up with bare minimums by a TM Miller. I've tried more than once to have him turn over management to me, with no response. I was very close friend to Bob and his wife Lynn. She also has appealed to this person with no response.

We have submitted several edits for missing information and none have been posted. There remains today only the year of death.

My FSG ID is 4868437
Desired outcome: Be able to manage this memorail with the respect it deserves.
Find A Grave
-
The website
This place is definitely in the business to make money. They likely get paid large sums to put death data up for the many false flag attacks around the world. For example they are the only source posting the death data for the vast majority like 98% of "victims" of 9/11 as well as 98% of death data for "victims" of sandy hook. This place is working with some really bad actors, that have worked to undermine our society and trick the people of the world.
Find A Grave
-
Grandmother's memorial denies her birth mother
Findagrave.com Memorial ID # 52085435.

My name is Jeffrey Dean, son of James Warren Dean, Son of Bertha and Hugh Dean. This memorial lists in the bio that my Great Grandmother Julia Ingold is NOT my Grandmother's birth mother and names some other woman. It lies and says Julia Ingold is listed as "step mother" on Bertha's marriage license.

I have tried to get this person (who is not a blood relation) to correct this error and she became belligerent. I then requested she turn management control over to me (user terms there require a non relative to turn management over to a direct relative when requested). The person then created a BOGUS account under my cousin Mike Davey's name and transferred management of all her accounts to that bogus account.

I contacted Findagrave.com 3 times about this and was IGNORED!

I have the proof that Julia Ingold is listed as MOTHER on my Grandmother and Grandfather's marriage license.

The person, in the bio of my Grandmother, references a home town newspaper where supposedly my Great Grandfather Clifton admitted that Bertha's real mother was not Julia. I was IN THE ROOM in 1976 during that interview. My Grandmother and her daughter Leola both ran to their rooms and cried. Later I asked why and was told "because his mind is slipping."

When I explained this to the person controlling the bio, she added a blurb in the bio disputing these facts (even though she wasn't even there) and calling me a liar saying "he was 100 years old and still sharp as a tack" even though she hardly KNEW the man. (I don't recall ever seeing her in the same room with my Great Grandfather Ross and she was NOT at his funeral).

I'm as livid as I can be. I cannot link my ancestors to this memorial because it's wrong and I cannot link to my Great Grandfather either because the same woman controls that memorial as well. A complete stranger to the family who, may have been at one time married to my cousin Mike but no one knows if she still is, because she's been estranged from the family for 4 decades!
Desired outcome: I NEED MANAGEMENT CONTROL OF ALL OF THE USER BETTY AND USER MAD MIKEY'S MEMORIALS THAT ARE IN MY BIOLOGICAL LINE!
Find A Grave
-
Stalking on find a grave
Stop treating me with hatred and vengeance and stop stalking me. I have been using find a grave for years along with other free sites but I have never dealt with a company that stalked old customers to make sure they were never allowed to use a free service again once removed. I have been stalked and removed excessively on a number of occasions over the past three years. No person removed for any reason should be removed for life as if to say no one learns from their experiences.
Desired outcome: Stop stalking me
We are here to help
16 years' experience in successful complaint resolution
Each complaint is handled individually by highly qualified experts
Honest and unbiased reviews
Last but not least, all our services are absolutely free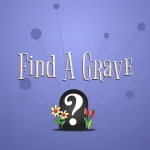 Find A Grave contacts