Eckankar
-
Over decades, I've seen/learned of several "Religions"
As with most, information is not freely provided, as with politics.

Why so evasive about "spelling the beans" about such important truths ?

Catholics, Protestants, Mormons, Hindus & never ending faiths.

Each professes their 1 & only to be 'true'.

Some decades of listening, learning to no avail.

God is what is in ones soul, heart and a way of life.

Again, why so vague ?

Yolu call ...
This review was chosen algorithmically as the most valued customer feedback.
I was a paying member for about 20 years and received absolutely nothing, which really empowered me. Instead, I was made weak and subservient. I Left Jehovah's witnesses for the very same reasons I left Eckankar. Eckankar became worse than any experiences I had with the witnesses. Studying Dianetics helped me to grasp this. The 2 systems are similar...
Read full review of Eckankar
Eckankar
-
the path of spiritual freedom
I was duped with lies for years. Eckankar is a fraudulent sham based on observations from my own personal experience with its henchmen trying to live off the backs of those who did in some way benefit initially from ideas devised in part by paul twitchell.

Don't misinterpret my intention though of presenting this text to you. Twitchell's ideas were intriguing but in my own case as I discovered later on influenced me to the edge of disaster because they were not based on sound principles governing astute behavior.

I am writing this perhaps as the only person alive who can accurately describe last wishes and days of paul twitchell. Revealing what I know from the last period of his life to outsiders would not in his time be considered ok, yet he would probably support this letter, because of how deadly and destructive eckankar has become today to those who join its ranks.

In twitchell's final days he wanted to provide a linkage to those he cared for through his writings, teachings and published materials, to guide these person's continued self discovery after his death. I was around in the early 60s before the formation of paul's scientology based teaching which he shared as a contributor with the dianetics founder as an extension of teachings above level ot8.

Despite what onlookers attempt to point out, paul was no backwoods ignoramous hick as has been inferred copiously across the www. Twitchell was reasonably educated with college study requiring ability to read and write in english understandably. He plazerized much of his esoteric writings which was common practice during his lifetime because there was no internet available, not even the most basic copy machines to plazerize texts from; thus essentially the man was winging it to build an image of himself as a spiritual adept when actually he was just a caring beginner trying to free people from traditionalists holding a majority of people down, with no promise of them ever breaking out of limiting culturally biased paradgyms.

On appearance this may appear very noble of twitchell but in his frantic attempt to break out, he has caused a lot of damage because he suggested and taught many things which are just not possible for people to achieve; so they stretch themselves dangerously thin right by the edge just shy of falling off and from my experience, many people did, and do today, from an even further distortion by eckankar to cover up the founder's shady past, subsequently a need on eckanka's part to bring this tomfoolery forward to still dupe people today into thinking their teachings are legitimate but really just based on a hodgepodge of disassociative ideas which fractures people's peace of mind and stability, in relationships and day to day interaction, with the world.

The practice during the 1940s through 70s was legitimate respected well known writers who lacked sophistication in philosophical matters, copied full sections of others people's books authored elsewhere because getting to a library and forming their own ideas was time consuming. On top of that photo copying was reserved to those with access to very primitive machines. I know this as one of my friend's parents owned and ran an offset press. We observed crap copy machines operating there sitting broken, with repair requiring qualified technicians traveling far to fix temperamental devices.

Initially twitchell considered continuing on through an ongoing distribution camp after he died to propagate his home brewed teachings for ongoing support of those he had taught after demise, yet hubbard had a hand in twitchell's pie.in reality twitchell's writings were extensions of both authors combined. Moreover twitchell became seriously ill therefore not picking a replacement for his advanced scientology courses he constructed from various new thought sources, and offering them to the public.in late 1960 and early 1970 paul gave a group of us eleven a request to disperse these teachings he had devised outside our early eckankar camp created initially with hubbard's hand.

Nevertheless again no suitable replacement was chosen before twitchell died to carry out his joint spiritual venture. Twitchell's thought was he did not want these writings up for grabs and an interpretation as high profit return by his overly cash conscious wife, and her manipulative female cronies, directed to make as much cash as possible off his writings. Twitchell's wife was frantic about making her millions of dollars regardless of the consequences this would have as damage onto other people.in twitchell's wife's estimation she was footing the bill for paul's pseudo esoteric lifestyle and getting no large monetary returns from this.

Later twitchell's wife made her millions of dollars off a vitamin company twitchell co-founded, with a well known nutritionist. When twitchell died his wife and her unscrupeoulous cronies spun a web of tall mystic tales, to keep their eckankar money maker going, and choosing twitchell's wife's lover, as a master replacement, who built a formidable cash machine that made millions of dollars which he pocketed, to run a musical jazz band he formed, and being privately jetted across the united states, as the replacement's bad health and addiction crept up on him in the late 1970s, to force him into retirement, just.

Compounding this pseudo spiritual fiasco evolving as a menace to society for over 50 years in duration, is another totally outlandish phenomena which acted to spur on the continuation of this fraudulent spiritual camp to assault the public.

If you examine carefully handwriting by paul's hand scribbled onto a poster given to twitchell's wife's lover, who became the next eckankar master; knowing explicitly twitchell's personal handwriting script style, you will note that it is excessively feeble and faulty in placement onto the poster, caused by a shaky hand and excessive fatigue based on heart failure.

Later on twitchell's replacement as eckankar master, and his wife's lover, would claim this hand written script written onto the poster given to him and displayed at the eckankar headquarters in menlo park california at one time; was in fact this new eckankar replacment master's, spiritual name.

The hand written script written onto the poster was obviously scribbled mindlessly and haphazardly onto it which twitchell's wife's female pseudo spiritual accomplices used in part later on to prove that this new master brought forward a continuation to carry twitchell and hubbards cash making creation. On close examination by those familiar with twitchell's handwriting, these people were not fooled and left in a concerned hurry.

This fabrication as a fake eckankar camp continuation giving out twitchell's captured writings, re-edited, censored, with most never published, has continued to this day, through the activities of flimsy maladjusted females pushed into action by totally fake eckankar masters, never meant to carry on twitchell's creation. With absolutely nobody in the know, speaking out to reveal a flagrant violation of paul's final wishes carried out in secret by loyal supporters of his, who knew where he was coming from and tried to propagate what they initially, thought were genuine spiritual teachings.

New thought teachings these designated persons believed they would disperse in a respectful manner to benefit those in need. Again, it may appear that I have supported this fiasco, or support it today. On the contrary it was just a small matter of time before twitchells fold on the run knew that any association with twitchell would lead back to hubbard who was wanted on numerous continents for all kinds of misdeeds

There you have it in a nutshell. Each designated twitchell propagation driver promised they would never tell this inside information to any one, but eckankar has just gone way too far, with no one putting them in check as has happened in the past with scientology, which eckankar is an extension of, regardless of eckankar refusing to admit this.
Thus the public is getting severely hurt and damage is being done to innocent people maliciously; which goes beyond what is right or deserved by sincere spiritual seekers, just out there seeking truth. If you have it in your self pass this information on for consideration, to any who would benefit with these hidden revelations.

If you need support and are a current or past eckankar member seek it through twitchell's original contacts who are based in religious science and new thought; as he was a member himself in a wide array of those teachings, which he belonged to, which included asian religious teachings.

However, I am not talking about seeking support from scientology, although that is your business. There is still a connection with very genuine caring sincere people who will help you to find your way to stability beyond any deception, with those groups other than scientology, that twitchell belonged to, and studied with. Yet despite the offered support by these groups I am refering to you have to know what is best for yourself, and what does not feel right, through any association with any person or group. Go with your gut and you will never be let down. New thought is based on traditional world religions which have shown integrity in their support of all people in need regardless of class, sexual orientation or monetary condition. Seek them out, they really care.
This review was chosen algorithmically as the most valued customer feedback.
I joined an eckankar study group thinking it would be informative and fun. I was searching for a spiritual study group and thought I had found a good one but I was wrong. I joined an eckankar study group and watched as a horrible drama unfolded before my eyes. I watched annette weihreter along with the area eckankar representative look into a carry bag...
Read full review of Eckankar
The complaint has been investigated and resolved to the customer's satisfaction.
This review was chosen algorithmically as the most valued customer feedback.
Eckankar is a false religion, as all religions are. It is how they get new members to believe that is disconcerting. Eckankar takes natural phenomenon and then try's to wrap it in mystery. Any odd occurrence is considered golden tongue wisdom, and in fact many members spend their days looking for these "golden: occurrences. When really they are creating...
Read full review of Eckankar
This review was chosen algorithmically as the most valued customer feedback.
I have bit my tongue for years and have restrained myself by bitting my tongue. I cannot in clear conscience do this another day. I do not want my friends, family and people in general to include me as one of those deranged eckankar people. I must tell you this so you know the depth of deceit and control placed on us in eckankar. I have been so afraid not...
Read full review of Eckankar
This review was chosen algorithmically as the most valued customer feedback.
I have had association with Eckankar since the middle 1960s to current times. I have witnessed all of its phases trials and tribulations as a religious spiritual group. There was some integrity in the early years despite claims and proof of use of other religious groups written materials. Now let me focus on the here and the now as this is important. Have...
Read full review of Eckankar
The complaint has been investigated and resolved to the customer's satisfaction.
This review was chosen algorithmically as the most valued customer feedback.
Harold klemp, the living eck master, was given his opportunity by rebazar tarzs and the real universal guides, as was darwin gross, who came before him. Originally, it was paul twitchell, who provided the nupresentation for this world, and realfreedom. Darwin gross, soon turned paul's presentation into a 'religion, ' and harold klemp, has kept what is now...
Read full review of Eckankar
We are here to help
16 years' experience in successful complaint resolution
Each complaint is handled individually by highly qualified experts
Honest and unbiased reviews
Last but not least, all our services are absolutely free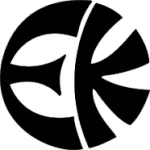 Eckankar contacts