CanvasChamp Customer Reviews
11
Rate your recent experience
Pros and Cons of CanvasChamp: A Review Breakdown
CanvasChamp is a canvas printing service that has received positive reviews from its customers. Customers have praised CanvasChamp for its quality, affordability, and fast shipping times. The company offers a wide range of canvas print sizes, and customers appreciate the ease of ordering and quick turnaround times.

Positive reviews frequently mention the high-quality canvas prints and vibrant colors. Additionally, many customers have commented on the great pricing and frequent sales and discounts. Customer service has also been praised, with reviewers noting helpful and friendly responses when contacting the company with questions or issues.

Some less positive reviews focus on minor issues with orders, such as slightly off-center prints or delays in shipping. However, most reviews report positive experiences and recommend CanvasChamp to others. Overall, CanvasChamp is a popular choice for customers looking for affordable and high-quality canvas prints.
Mixed Experience with CanvasChamp: Quality Print, Delivery Hassles
I recently ordered a canvas print from CanvasChamp and had a couple of issues with my order. Firstly, the white color on my Texas flag art had a hint of blue, which was disappointing. I ended up having to paint over the white area of the flag to fix it.

Secondly, the delivery process was a bit of a hassle. The shipment was rescheduled multiple times and required a signature upon delivery. While I understand the importance of this, it was difficult to coordinate because I didn't know when the driver would arrive. I tried to reschedule online and contacted both FedEx and CanvasChamp's customer service, but nothing seemed to work. I was worried that the driver would attempt delivery while I was out of town, but fortunately, I made it back in time for the third attempt.

I think it would be helpful if CanvasChamp offered options for customers to request a delivery date change, especially if a signature is required. It would save a lot of time and hassle for both the customer and the delivery driver. During my last email communication with customer service, I found out that FedEx was able to notify the driver to deliver without a signature, but I had already returned home by then.

Overall, I'm happy with the quality of the canvas print, but the delivery process could have been smoother. If you're ordering from CanvasChamp, make sure to keep an eye on the delivery date and try to coordinate with the driver if possible.
Disappointing Product and Customer Service: My Experience with Canvaschamp
I gotta say, I'm pretty bummed out about my recent purchase from Canvaschamp. I mean, I forked over almost two hundred bucks for an acrylic picture, and what did I get? A shoddy product that looked nothing like the high-quality photo I provided. There were all sorts of weird lines and defects that weren't even in the original picture. It was a total letdown, and I wouldn't wish that experience on anyone.

But you know what's even worse than the crappy product? The customer service. I tried reaching out to them through live chat, phone calls, and emails, and I got nothing. Nada. Zilch. It was like they didn't even care about my concerns. I was left feeling ignored and frustrated, and it was only after I opened a dispute with PayPal that I finally got some attention. And let me tell you, that was a whole other headache.

So here's my advice to anyone thinking about buying from Canvaschamp. First of all, maybe consider looking elsewhere. There are probably other companies out there that offer better products, even if they cost a little more. And if you do decide to take a chance with Canvaschamp, don't use PayPal. Seriously, just don't. Use a credit card instead, because at least that way you'll have more options if things go south.

Overall, I'm pretty disappointed with my experience with Canvaschamp. I wouldn't recommend them to anyone, and I definitely won't be buying from them again. Save your money and run away, folks.
Disappointing Quality: A Review of Canvas Champ's Fleece/Sherpa Blanket
Canvas Champ is a website that caught my attention because it offers a wide range of products, including custom blankets. I recently ordered a fleece/sherpa blanket from them as a Christmas gift for my husband's sisters and their families. However, I was disappointed with the product I received and have decided not to order from them again.

Firstly, the blanket arrived later than expected, which is understandable given the holiday season rush. When it finally arrived, the picture quality was good, but the fabric was terrible. I had ordered a fleece/sherpa blanket, but the one I received had no sherpa on the back, and the fabric felt rough and stiff, almost like a cotton material. This was unexpected, and I was unhappy with the quality of the blanket. Additionally, the blanket size was not as advertised, and it was not suitable for the size of bed it was intended to be used on.

After contacting their customer service, I was pleased that they offered to send me a replacement for the blanket, which was a free-of-charge offer. The replacement arrived on time, and it did have sherpa on it, which was a positive for me. However, the fabric was still not what I had expected, and it was not a comfortable fleece material. The size of the blanket was once again smaller than I had anticipated. I appreciate that they sent another blanket, and their customer service was satisfactory, but the quality of the product still left me feeling disappointed.

Although the website offers various products and has good customer service, I would not recommend purchasing blankets from them. The products' attributes are not always accurately advertised, the fabric quality is not what I expected, and the sizes are not consistent with industry standards. I give them two stars for their customer service and response time, but overall, I was not satisfied with my experience with Canvas Champ. If you are in the market for a fleece or sherpa blanket, I suggest looking elsewhere.

I have attached images of both the blanket I received from Canvas Champ and one I ordered from a different website, so you can compare the differences in texture and material.
CanvasChamp Customer Service Helpful but Disappointing Pillow Outcome
When I tried to order a pillow with a specific image from CanvasChamp, I had trouble getting the image to fit correctly on their website. However, the customer service representative I spoke to on the phone was very helpful and instructed me to make the purchase and add a note to my order about the specific image I wanted. They also assured me that they would send me a preview of the final product before sending it off.

After receiving the preview, I realized that the image still wasn't exactly what I wanted. I contacted customer service once again, but this time they informed me that the entire image could not be printed on the pillow. This was disappointing news to me, and I wish I had known that before making the purchase. However, I decided to go ahead with the purchase anyway, hoping that I would still be satisfied with the final product.

When the pillow finally arrived, I was disappointed to see that it wasn't exactly what I had hoped for. The image had been blown up to fit the entire pillow, but it was still cropped at the top and bottom. In addition, there was a noticeable scuff mark on the side. This was especially disappointing because the image was of a friend's mom who had passed away earlier in the year, and I had purchased the pillow as a Christmas gift.

I immediately emailed customer service to express my concerns and request a refund, but I have yet to receive a response. While I appreciate the initial help I received from their customer service team, the final product did not meet my expectations and I am ultimately disappointed with my experience.
CanvasChamp Review: Frustratingly Flawed Online Canvas Photo Collage Creator
When it comes to canvas photo collages, there are so many online companies to choose from. However, I had a particularly bad experience with CanvasChamp that I feel compelled to share. I had purchased a Groupon for this website, with the intention of creating a canvas photo collage using up to 20 pictures in a size template of my choosing. Seemed straightforward enough, right? Well, I quickly discovered that this was not the case.

Firstly, every time I uploaded my photos and arranged them in the template, they would disappear when I returned to the project later. After trying this three times, I finally realized that the website does not allow you to save a work in progress. This meant that I had to have all 20 photos decided on and ready to upload in one go, with no chance to swap them out later.

But that's not all. Once I placed a photo in the template, I found that I couldn't drag and drop it to another spot or swap it with another picture. This seemed like a basic function that was missing from the website. When I called for customer service, I was informed that photos should be sent unedited and uncropped so that the website could do this for me. However, this seemed impractical as I might want to crop a photo in a particular way that the website wouldn't know. It was suggested that I email customer service for each of the 20 photos to explain how I wanted them cropped. This seemed like a lot of unnecessary effort on my part.

Frustrated, I asked to speak with a manager. It transpired that I was speaking with someone in India, and the manager would not be available until noon the next day. By this point, I had given up hope of creating a collage with CanvasChamp and asked Groupon for my money back.

In the end, I decided to try Collage.com instead, and I am so glad that I did. Their website was user-friendly and worked perfectly, with great customer service to boot. I will definitely be giving them a great review once I receive my canvas collage.

To put it simply, I would not recommend CanvasChamp for creating a canvas photo collage. Their website is frustrating to use and their customer service left a lot to be desired.
CanvasChamp: A Mixed Bag of Quality and Inconsistency with Shipment Locations
As a loyal customer of CanvasChamp, I've placed several orders with them and have experienced both excellent and not-so-great products. After reading various reviews, I thought it would be useful to share my own experience and hopefully provide some insight on why the reviews are so mixed.

I've noticed that the turnaround time for orders shipped from India can be quicker than those shipped from the UK, which is strange considering that I reside in the UK. Also, I've noticed differences in construction and finish quality between the two locations. For example, canvases made in the UK have a lighter wood frame, small hanging hooks, a matte finish, and a rougher texture. On the other hand, canvases from India have a heavier wood frame with a hardboard backing, hanging hooks that engage onto a screw, and a glossier finish with a smoother texture.

Unfortunately, my last order from India arrived with creases in all three canvases, as if the beginning or end of the roll had been used. I was understandably disappointed and contacted customer service. During my conversation, I discovered that CanvasChamp has warehouses in both the UK and India. However, when I requested that my order be completed in the UK due to my previous positive experiences with orders from there, I was informed that this was not possible. Communication with customer service was difficult due to the language barrier, and I eventually gave up after not receiving a clear answer. It's unclear why the UK branch may have been shut down or outsourced.

In the end, I agreed to have my order completed in India, with the assurance that the creases would be eliminated, and the canvas would have a matte finish like my previous orders. However, when the canvases arrived a week later, they were exactly the same as my last order from India, with no improvements.

I did some research on CanvasChamp and found on LinkedIn that they may be a small Indian company with a limited number of staff. Though tempting for their competitive prices and deals, I can no longer risk inconsistent quality with my orders. It's disappointing that the end product varies so much depending on where the order is completed for a company that supplies the same customers.

Despite the mixed experiences, there have been instances where CanvasChamp has produced high-quality products for me, and I hope that they can regain consistency in their quality control in the future.
Avoid CanvasChamp: Terrible Customer Service and False Promises
I want to share my experience with CanvasChamp, and it is nothing but negative. I was looking for a company to print a canvas for my customer, and I stumbled upon CanvasChamp. It caught my attention because they advertised a delivery by April 23rd, which was perfect since my customer needed the canvas by April 24th.

I decided to place the order on April 13th, and on April 19th, I saw that the canvas was still in production. Naturally, I contacted their customer service via chat to confirm that they were planning to ship the item that day. The agent reassured me that the item would be shipped out. However, on April 20th, I received no confirmation that they shipped the order. I emailed customer service, and another agent assured me that the order would be shipped that day, but they also mentioned that they were understaffed. That's not my problem, right?

By April 21st, I knew the item would not make it to my customer on time. I called their customer service number and spoke to a representative who promised me that the item would be shipped with expedited shipping at the cost of CanvasChamp. He also assured me that it would be delivered on time, or else they would issue a full refund. I still wasn't convinced given the series of events that had happened, so I decided to look for a local printing service that could do a same-day pickup. This option was twice the price, but I was willing to go the extra mile for my customer and my reputation.

On April 23rd, I finally received a shipping confirmation, but the package didn't even arrive at FedEx until April 24th, the day my customer needed it! At this point, I contacted customer service again and requested a refund as they had promised. I sent three emails, and I got one response offering a 20% refund. That was not acceptable to me, so I continued to press them for a full refund. Finally, on April 27th, the item arrived with a signature requirement, but I rejected the package and asked FedEx to return it to the sender.

I have been emailing CanvasChamp since then, but they are ignoring me. They have already caused me so much trouble with finding a local printing service and paying twice the price for an expedited order. And to make things worse, they are now reneging on their promise to refund my order.

I had advised them a week prior that if the product has not been produced, I would cancel and order elsewhere to save us both the trouble. But they decided to reassure me, and now they have caused me nothing but trouble. I do not recommend ordering from this company. They are poorly run, and their customer service is terrible. I cannot vouch for the quality of the product because I never received or opened the package, but all I received was one lie after another from their representatives. Please don't waste your time or money with CanvasChamp.
Disappointed with CanvasChamp's Quality and Shipping Process: A Detailed Review
I recently ordered two items from CanvasChamp - a mug and a hanging canvas. Unfortunately, I was disappointed with the quality of both products. The mug had a visible black rectangle where the image had been aligned and the colors were darker than the original image, causing one of the figures to become almost undistinguishable. The hanging canvas was even worse as it had a blurry image and the canvas was peeling off one of the sticks. To make matters worse, the edges of the canvas had paint rubbed off, making it look unpleasant to the eye.

The proof process was also unsatisfactory as the proof for the image was the exact same digital image that I uploaded, not a print preview as with other services. This made the proof process seem pointless, and a waste of money.

On top of the poor quality products, the shipping process was also difficult. I ordered both items in one order but received two different tracking numbers. The mug arrived quickly but the canvas was delayed, and when I checked the tracking, it stated that the canvas was in Michigan. When I contacted customer service, they initially agreed to send me another item, but then changed their mind and claimed that I had already received the item. I had to provide receipts and tracking information to eventually receive the second item.

Overall, I would not recommend using CanvasChamp for printing images. The poor quality of the products and the complicated shipping process made my experience unpleasant. If you choose to use their services, I would suggest keeping a record of every communication with them and checking on the shipping process frequently. Otherwise, it might be worth looking into other printing services to ensure that your prints come out with the quality and clarity that you expect.
Disappointing Customer Service and Late Delivery from CanvasChamp
Unfortunately, my experience with CanvasChamp was far from pleasant. While I can't speak to the quality of the puzzle I ordered, as it arrived three weeks after the guaranteed delivery date, I was extremely disappointed in the company's customer service. Despite having ordered the puzzle with ample time before the December 25th delivery deadline, my order had not shipped on the days leading up to Christmas. When I reached out to the company to inquire about the status of my order, they were unable to provide me with any information about whether or not it would arrive in time for Christmas. Imagine my frustration when, on December 25th - the guaranteed delivery date - I received an email to say that my order had just shipped, when in fact, it had only just had a label printed for it.

To be fair, I understand that the pandemic has been hugely disruptive to delivery timelines, and as such, I don't fault CanvasChamp for the fact that the package arrived late. However, the company's lack of communication and inability to deliver on its promises - whether due to unexpected demand or not - was unacceptable. It seemed as though they had taken on more work than they could realistically complete in the timeframe they'd given their customers, and even when asked directly about the status of my order, they were unable to give me any answers.

Looking back on the experience, I wish I'd gone to a local store instead of using CanvasChamp. While I appreciate the company's commitment to quality, I ultimately found their customer service to be deeply lacking. To anyone considering placing an order with them, I can't recommend doing so - instead, I suggest finding a more reliable vendor.
Mixed feelings about CanvasChamp: Affordable prices, but disappointed with quality and bad experience with acrylic puzzle
I recently made a purchase from CanvasChamp, and I have mixed feelings about my experience. While the prices of their products are quite affordable, I'm sorry to say that the overall quality did not match my expectations.

I bought two wrapped canvases, four small 8x8 hanging canvases with wood borders, and one acrylic photo puzzle. In terms of the wrapped canvases, I was pleasantly surprised by the quality. While they were definitely not perfect, especially for the price, they were still decent enough. The photos seemed a bit more zoomed in than they appeared in the preview, but given how much I paid for them ($14 each, but I got a BOGO deal), I'm not too upset about it.

On the other hand, I was disappointed with the quality of the 8x8 hanging canvases. The wood borders were already falling off before I even had a chance to hang them up. The photos also looked a bit distorted, and the overall aesthetic was just unimpressive. I don't think I would have purchased these if I had known they would be so cheap-looking, even at $4 each.

As for the acrylic photo puzzle, my experience was nothing short of terrible. I absolutely do not recommend buying this product. I had never tried acrylic puzzles before, so perhaps I was naive, but I can say with confidence that this particular puzzle was useless. The pieces were difficult to distinguish from one another, and none of them fit together perfectly. Even if you use the puzzle map they provide (which, in my opinion, takes away from the fun of solving a puzzle), it's incredibly frustrating to work with. When I contacted customer service to request a refund or a replacement, they were not particularly helpful or accommodating. It took multiple emails and explanations for them to understand my issue, and to top it off, their offer of a 10% refund was just insulting.

Overall, my experience with CanvasChamp was okay, but more downs than ups. While their shipping was quick and the wrapped canvases were satisfactory, I felt like I wasted money on the hanging canvases and the acrylic photo puzzle. I likely won't buy from them again and would suggest others to do the same. Although Shutterfly is pricier, their quality is far superior.
Disappointed with CanvasChamp: Slow Shipping, Defective Prints, and Poor Customer Service
The canvas prints from CanvasChamp were a huge disappointment from start to finish. Although I ordered four different sizes of canvas prints including sizes ranging from 16x20" to 22x30", the shipping was much slower than promised. In fact, the 2 prints that were gifts for my parents for Christmas 2019 failed to arrive in time. Despite this, I held out hope that the quality of the canvases would be worth the wait.

When I finally received the canvases I was in the midst of home renovations, and so I carefully stored them away in their protective packaging. Once the renovations were complete, I eagerly went to hang the canvases on my walls, but I quickly noticed an alignment defect on the 2 prints for my household. It was a big mistake to wait to check them. Unfortunately, the defect was discovered outside the 90-day window for claiming a reprint. Despite this, I reached out to CanvasChamp hoping they would make an exception given the circumstances of my case.

Sadly, this wasn't the case. The customer service representative I spoke with was not helpful at all, and simply referred me to the company's website to find details about their policy. When I asked to escalate the call to a manager, I discovered that the person I was speaking with was actually part of the management team themselves. It was clear that they were not interested in providing me with a satisfactory resolution to my issue.

Based on my experience, I would definitely recommend that anyone considering using CanvasChamp checks their products as soon as they receive them. The so-called "100% Quality Guarantee" is absolutely ridiculous since you only have a 90-day window to make a claim. Additionally, the "Lightning Fast Shipping" is a joke-- it took ages for my order to arrive, and it seems that offshoring is the reason for the low prices. Lastly, the "Top Notch Customer Service" is anything but top-notch. The canned responses from the manager representative were frustrating, and they didn't seem to care about making things right for me at all.

Overall, I would not recommend using CanvasChamp for your canvas printing needs. It's a shame because my parents' prints ended up being great, and I had high hopes for the rest of my order. Unfortunately, due to the poor quality of service and the inflexible return policy, I cannot recommend this company in good faith.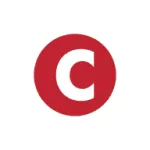 CanvasChamp

contacts
We are here to help
A 19-year track record of successfully managing customer reviews
Our team of experienced professionals handles each review with individual care
Honest and unbiased reviews
Last but not least, all our services are absolutely free