YellowBook.com Complaints & Reviews
Sort by: Date | Popularity
Sales rep bait and switched from basic listing which I asked for to their 'Silver" Business Builder Package. All I wanted was the basic listing under the correct heading and now is costing me $639.00 plus $42 for monthly billing charges. The Company says there is nothing I can do because I signed the contract. Last time I advertise with YellowBook EVER. It is criminal what they are doing and there should be a Class Action Lawsuit against them.
After listening too the hard sale from my local yellow book sales represenitive, i was stupid enough too sign up for one year of yellowbook advertising. The sales women promised me that i would be getting 7-10 phone calls a month from my add. Which too me sounded pretty good considering how bad the economy is. So i signed up for there top of the line package which ended up being $2, 400 for the year. After one year of advertising i have got one phone call and no work from my $2, 400 dollar investment. Biggest waste of money that i have ever spent. After talking too the yellowbook complaint...
I received my yellow book yesterday and was appalled by the skimpiness of the book. You almost need a magnifying glass to read anything in it. The book is about 1/3 the size of last years, probably a little bit larger than a childs coloring book. There were about 20 coupons in the book last year, now there are about six coupons. I guess they're really cutting corners with the economy and everything. I guess this is what you get when you elect the socialist Obama into the White House, not only does the economy fail, but consumers have to settle for less than what is expected. I am calling...
Tired of the harrassment. I give them all the information they want about my business and yet they continue to act like they have no idea what I am talking about. I only subscribed to what I thought was 3 mths becuase I was in the process of clsing and moving my business. Why would I sign a 12 yr contract for a business that was closing and relocating. The rep said I could just do 3 mths and then revisit whether or not I wanted to continue. This started in Nov of 07. Now its May 09 and they are still trying to collect for 12 months. I've given them all the paperwork they needed to prove I...
Recently Discussed Complaints
Consumer Tips & Tricks
Worst rating
Subjects of Wide Speculation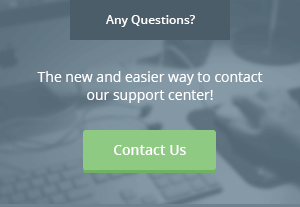 Latest News & Stories
Stay Away
Latest Questions
Latest Groups
Today's Mess-Up Photo