Wildbuddies.com Complaints & Reviews
Sort by: Date | Popularity
I'm very disappointed with WildBuddies because this website is full of fake profiles. I received several messages from some ladies and all messages were the same. I also sent them a message but they did not reply. Also there are many old profiles there which were not used for several months or even years! Also in my opinion this website is too expensive. They are unable to provide proper service and everything here costs money. WildBuddies is one of the worst dating sites ever. I would not recommend it to anyone.
This website is very expensive, they'll always find a way to take more money from you. Let me start with saying that majority of profiles are fake. People you talk to are just Wildbuddies employees and they get paid for playing with other peoples feelings. For example, many ladies will offer you a discount to see them on cam. They also ask additional amounts of money if you ask their skype or email address. Obviously a scam. Do your self a favor and avoid this site. Well, better forget about dating sites at all, you'll never find true love online. Sad but true.
Been looking at this site as i found mail in my junk box stating i had mail. Interesting as i never recall ever joining this site, although i do remember joining another Cupid plc site. Which i recall mailing cupid and asking them to delete my data and refund my monthly fee that was taken after repeated attempts to stop the billing through there site. Company cupid plc is a scam and i feel that a government body should investigate the company ( hope they do ) Turns out that this company (in my opinion) are using Data held in there data base to create bogus accounts, of people that have...
MASSIVE SCAM I tried Wildbuddies but asked for my profile to be deleted in March 2012. About a week ago I made a profile forgetting I had already tried it. I thought I would upload a picture but keep it hidden, just to see how it went. It said I couldn't load the picture because (the name of my deleted profile) had that picture on it. It told me to log in and remove the picture if it was me. It was me!!! I forgot my password so emailed the site to ask for it. All they have done is ignore me after at least 20 emails to date...Oh and get this... my new profile got a message from (my old...
This site is a SCAM, littered with fake profiles and people attempting to fish for your information! It's simply a FRAUD! Do NOT subscribe to this site! One lady messaged me, supposedly from my area, but couldn't name any popular local spots! Go figure!!
I subscribed to the 3 day membership to try it out. The cancellation process to avoid being billed for months automatically is hard to follow making it hard to avoid the repeat billing system. These cancellation pages are slow and inconsistent. Within minutes of signing up i had half a dozen messages from female members. None of them replied or messaged me a second time. It wasn't even worth a few quid to try it! Don't go near it!
Somehow arrived at this site from Cupid.com. Site has lots of "hot chicks", they are usually after chat, email, or out of town. This will keep you clicking but the chances of a genuine meeting seem negligible. I received many winks from sexy but always overseas girls. I think Cupid.com, BeNaughty, Wild Buddies are 3 sites not to waste your time on, certainly don't pay. I did pay for little time on WBsand received a lot of hot email and pics but still no contacts ie just stringing me along. Auto renew payments option is automatically on. Don't use a key credit card. You have been warned.
After two months of analyzing the site, you'll notice scammy things: many, if not most, of the females on the site have multiple profiles across multiple ages and multiple geographic locations. They even have multiple profiles in the same age group. None of them are real. Site administrators do nothing to combat the increasing number of profiles created by the same women over and over again; I honestly believe that Cupid PLC, the parent company that also runs sites like BeNaughty.com and Flirt.com, doesn't care at all about the end user experience. Women that do contact you on the...
Recently Discussed Complaints
Consumer Tips & Tricks
Worst rating
Subjects of Wide Speculation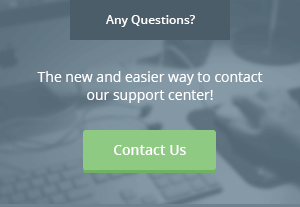 Latest News & Stories
Stay Away
Latest Questions
Latest Groups
Today's Mess-Up Photo