K. Hovnanian Homes Complaints & Reviews
Sort by: Date | Popularity
I signed a contract with KHOV and they mentioned they match the appraisal price if the home doesnt appraise for the contracted amount. Contrary to that, only if you use their financing does that happen. In addition, I believe they are buying mortgages under their paper and depending on your credit from 630 using one bank and 640 using either Wells or BOA then moving your loan to one of those banks. Problem is, the houses arent worth the amounts. So I called the management from Va to Nj and they dont care. Then now waiting for more than 7 weeks on my $1000 refund after numberous emails and...
My husband and I were going to buy a home from K. Hovnanian with the 'help' from their sales associate, Tom Rude. While there he told us we could finance our blinds into the note or pay in a cashiers check. A few weeks later we decide to buy the blinds with a check. We specifically asked him "If the loan is not approved, then we will get our money for the blinds back... Right?" There was a confusing paragraph about the return, so I asked again and he said that we would get the money back if the loan was not approved. A week later we find out that the loan was not going through, so...
* Majority of Cobblestone Square Owners polled would not purchase their unit again At a meeting with KHov Virginia officials on Thursday, April 10, 2008, co-owners at Cobblestone Square were asked if they knew at the time of purchase what they knew today, how many would purchase their unit again? A vast majority voted no. * KHov Virginia has an unsatisfactory record with the Better Business Bureau Reported on Tuesday, July 24, 2008 10:22 AM, "Based on BBB files, this company has an unsatisfactory record with the Bureau due to unanswered complaint(s)." In a letter dated June 16, 2008, David...
Recently Discussed Complaints
Consumer Tips & Tricks
Worst rating
Subjects of Wide Speculation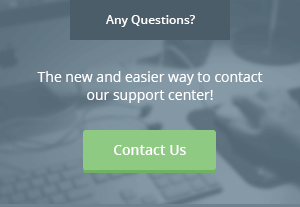 Latest News & Stories
Stay Away
Latest Questions
Latest Groups
Today's Mess-Up Photo