Emailrevealer.com Complaints & Reviews
Sort by: Date | Popularity
emailrevealer.com is a scam, Please stay away from this company. i paid $500 ($200 for a email trace and $300 for a progress update) with promises of a result or money back. Before I paid, they returned my email questions with full answers and a full quotation of $500. Since paying (30 days ago) absolutely nothing, Wish i'd seen this site before being so stupid. THIS COMANY PREYS ON THE VICTIMS.
I found myself in the middle of a huge band of cyber scammers and needed help, so I sent a message to Emailrevealer.com. The guy said he could help (said it might take a few weeks) and so I paid via credit card on-line. He never sent me any information, and to make matters worse--my credit card company did not pay because they said they did not receive my "dispute" within the time limit. This man is a crook. I've seen many reports against him, but they seem to disappear off the internet. Do not use this business!
This company and Ed Opperman Investigations is a scam. They say they can help you track email hackers and ask you to pay several hundred dollars. Then once you do, you will get nothing. no report, no return phone calls. There are many complaints about this co. online but emailrevealer posts there own blogs to bury the complaints. Do not us this company.
Stay away from this company, their website is misleading, their contact info is fake, and you will not get what you pay for. Unfortuantely I did not see this site and the complaints about this company until I was scammed too. If you try to get your money back for very legitimate reasons, you will receive a threatening email as I have. Do not give them your money, and before you give anyone money or information, do a search to make sure they are not scammers and identity thieves.
This company is a BIG SCAM!!! They will take your money and give you absolutely no reports. I ordered a reverse cell phone search and a reverse email search and they gave me no reports whatsoever. When I tried to contact them I was ignored. There phone number is a fake and they will not return your emails. Stay away!
50 working days ago I ordered and paid for a reverse email trace with emailrevealer.com & have not received anything at this moment in time. On there website they say that a search can take up to two weeks and I think that I have been more than patient. I have emailed them and they refuse to email me, saying that I have not PAID for email updates. I do not want an uodate, I want my report. I wonder whether this company is reputable?? Or whether the services they offer are legitimate or are of a fraudulant nature?? I do not have the money to fling around at all, I feel that if they have taken my...
Recently Discussed Complaints
Consumer Tips & Tricks
Worst rating
Subjects of Wide Speculation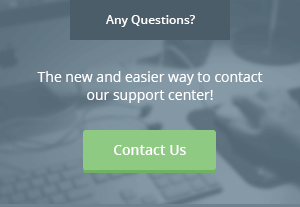 Latest News & Stories
Stay Away
Latest Questions
Latest Groups
Today's Mess-Up Photo