Downloadkeeper.com Complaints & Reviews
Sort by: Date | Popularity
I went to downloadkeeper.com and went with the 3 day trial for $1.99. filled out everything got a user id and password and could not access anything on the page! i couldnt even log in to the website! so i went on to look for others and all the ones i found look almost identical to the last! i was like i cant believe this! i saw this review about it and right away i cancel my debit card. im glad i didnt just say oh well.
Read my blog to learn exactly how this SCAM operates Check out http://filescams.blogspot.com/ There I explain how these scams work, what to watch out for, and how to get your money back if you already have been a victim. This site, like many others of the same nature, is just a SCAM intended to get you to hand over your credit card details so they can charge you whatever they like. Do NOT be fooled - they don't actually have any content! The BIGGEST sites that do this are: latestdownloads.net nowdownloadall.com idownloadaccess.com idownloadunlimited.com inowdownload.com...
This downloadkeeper.com website is fraud website. Please stay away from registering to this site. Before registering the website says you can download every software you are looking. Once you register and login, the site says there are no software available to download. I have been cheated by stupid website/company. Please don't make the same mistake. I have asked my bank to take the action against this company.
downloadkeeper.com is a fraud site. I have joined for a one off fee of $4.87. After joining I found that it would not accept my ID or password and found I had joined a site called "megaflixpass.com" instead. This is a film site with porn on it. Added to this the free membership was only 3 days after which they use your credit card to take another $89.87 every 30 days till you cancel. The site for cancelling they give is "http://www.customercarelive.com/" doesn't appear to have any facility for cancelling.
This web-site is a scam. do not give them your credit card information. They promised unlimited use of their site for $4.87, I was charged $94.60 on my cedit card and never received the email that would activate my account. I'm currently disputing this with my card company. don't make the same mistake
Recently Discussed Complaints
Consumer Tips & Tricks
Worst rating
Subjects of Wide Speculation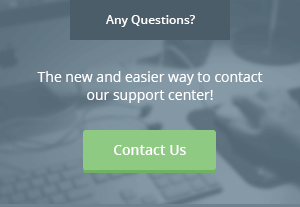 Latest News & Stories
Stay Away
Latest Questions
Latest Groups
Today's Mess-Up Photo