Commerce Insurance Complaints & Reviews
Sort by: Date | Popularity
I have been trying for more than an hour to pay my bill to my insurance company - Commerce Insurance - with no results. Their website is down and their pay-by-phone system is so confusing and convoluted that after 5 attempts I gave up. I imagine that they will charge me a late fee because it is now past midnight and the payment was due before than. Well, they certainly deserve to receive the late fee since it was my fault that it was late. Yeah, I know I should have paid it sooner, but I didn't because I thought I could get through to them by the internet or by telephone, but it was impossible.
Had sevral years with Commerce Insurance and was treated pretty well until I moved to another state and cancelled my Insurance. I was told that when I cancelled my plates I would receive a refund.I cancelled my insurance 2/2011, plates 4/7/2011 due to fact that you have to waite until your birthday to register your vehicle and also prove to commerce to fax over new insurance agent with proof of insurance.Every time I contacted my agent she stated I needed to do this, that and every other thing under the sun.I am still waiting for my refund.Its only hundreds of dollars but its the princple, or just the old run around.
My car was hit by another woman two weeks ago, she backed into my car and totaled it. I was driving my 1993 Subaru and I was leaving a 7/11 with a gallon of milk. She was in front of me, entering the roadway, when she suddenly put her SUV into reverse and drove *up* onto the hood of my car (she never looked behind her and didn't hear my horn). My car is now not drivable. She is older, never had an accident before, paid years and years and years of premiums to Commerce Insurance. She accepted full responsibility for the accident without hesitation. I am a single mother, laid-off since March...
In my opinion I think, I got insurance through a big box store. I had been paying Commerce about thirteen hundred for years. I was bored called the number and the company that the big box store had for me charged me less than $600 for the exact coverage I had with Commerce. My cousin chipped her tooth in a big car accident and got an inlay. Commerce would not pay and only wanted maybe to pay for a filling. When taken to small claims Commerce used a very agressive lawyer who treated my very nice cousin pretty much like a criminal. Brutal cross exam etc. Commerce sometimes fights no fault claim...
I called Commerce Insurance in Massachusetts at their 800 number to ask for an information about my bill as they charged me for a unjustified fee. I am not a native English speaker and I have an accent. I didn't understand what the woman said the first time, and when she had to repeat it she became very rude. At the end, she wasn't able to give me any information.
Recently Discussed Complaints
Worst rating
Subjects of Wide Speculation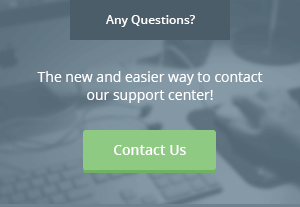 Latest News & Stories
Stay Away
Latest Questions
Latest Groups
Today's Mess-Up Photo