Boxed Wholesale complaints
5
Newest Boxed Wholesale reviews & complaints
Sunny delights
I just received my order and the case of sunny delight was damaged and some bottles were broken and liquid poured out of them
cases of coke zero cans
I ordered 2 24 can cases of coke zero cans, half with a gift card and half on my credit card. When I got home the box was there and appeared to be in good shape, but when I opened it, the top case of soda was leaking liquid, and all the cans were drenched with soda. The box had gotten soggy and I found one can still sealed but empty of liquid. The second case underneath was in-tack but it was a mess to have to open everything that was dripping wet. I have attached a photo of what I found when I Opened the box, I did manage to salvage most of the cans, but the last thing I wanted to do when I got home was bring a leaky box into the house, and spend a 1/2 hour wiping off cans of soda. I requested a refund for the damaged case and they agreed but only gave me back half the cost of one case because a gift card was used. I am now out half the gift card. They wasted more of my time back and fourth with emails rather than just providing the promised refund.
think twice
Don't make my mistakes (as well as other people's).
To make sure they accepted your order and are going to send it you have to call them by yourself. Don't wait for them to do it, they don't practise things like that. Just call. Don't send emails, they will be ignored anyway.
Call and let them confirm your order.
Because if you don't do, they will cancel it. Yes, after this they will surely refund, but it will take forever (more than 2 months).
Is Boxed Wholesale legit?
Boxed Wholesale earns 91% level of Trustworthiness
SAFETY NOTICE: ComplaintsBoard has analyzed Boxed Wholesale and determined that it has perfect credibility and is completely trustworthy, with a legitimacy rating of 91%.
We found clear and detailed contact information for Boxed Wholesale. The company provides a physical address, phone number, and 2 emails, as well as 2 social media accounts. This demonstrates a commitment to customer service and transparency, which is a positive sign for building trust with customers.
The age of Boxed Wholesale's domain suggests that they have had sufficient time to establish a reputation as a reliable source of information and services. This can provide reassurance to potential customers seeking quality products or services.
Boxed.com has a valid SSL certificate, which indicates that the website is secure and trustworthy. Look for the padlock icon in the browser and the "https" prefix in the URL to confirm that the website is using SSL.
Our scan shows Boxed Wholesale website is free from malware and phishing activities, which are types of online threats that can include viruses, worms, Trojan horses, ransomware, and other malicious code, as social engineering tactics used to trick users into sharing their personal information.
Boxed.com has been deemed safe to visit, as it is protected by a cloud-based cybersecurity solution that uses the Domain Name System (DNS) to help protect networks from online threats.
Several positive reviews for Boxed Wholesale have been found on various review sites. While this may be a good sign, it is important to approach these reviews with caution and consider the possibility of fake or biased reviews.
We looked up Boxed Wholesale and found that the website is receiving a high amount of traffic. This could be a sign of a popular and trustworthy website, but it is still important to exercise caution and verify the legitimacy of the site before sharing any personal or financial information
However ComplaintsBoard has detected that:
While Boxed Wholesale has a high level of trust, our investigation has revealed that the company's complaint resolution process is inadequate and ineffective. As a result, only 0% of 5 complaints are resolved. The support team may have poor customer service skills, lack of training, or not be well-equipped to handle customer complaints.
Multiple low-rated websites are found on the same server. There could be such as technical issues or poor website optimization. To determine if the websites are part of a scam, it's important to review them and look for signs of fraudulent activity.
There was some difficulty in evaluating or examining the information or data present on the boxed.com. This could be due to technical issues, limited access, or website may be temporarily down for maintenance or experiencing technical difficulties.
Boxed Wholesale protects their ownership data, a common and legal practice. However, from our perspective, this lack of transparency can impede trust and accountability, which are essential for establishing a credible and respected business entity.
Our Verdict: Boxed Wholesale is highly recommended company, but beware of poor customer service. Their 0% Resolve Complaints rating is a cause for concern. We advise using their services securely and reviewing complaints beforehand.
They gave me nothing but headache
I was very disappointed with Boxed attitude and unprofessional service.
I have made an order and they cancelled it!
No one ever contacted me to tell, so I contacted them myself when I found out that my order was cancelled.
Their rep said that my shipping did not match my card address and that's why they were not able to deliver my order.
That was absolutely ridiculous and meant no sense! I will not buy from them again, because they are terrible, and gave me nothing but headache!
I will never order from them again!
I have made quite a big order and received it in a timely manner. Reason why I decided to buy from www.boxed.com was their prices. Comparing to other website their prices were way cheaper so I decided to give it a try.
When I received my order three items were missing, I immediately went online and found their phone number. When I called no one answered. I tried every day but they never picked up the phone. I will not buy from them again!
Collect Your Trust Badge
Be recognized for outstanding customer service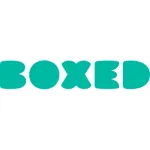 Boxed Wholesale

contacts
We are here to help
19 years' experience in successful complaint resolution
Each complaint is handled individually by highly qualified experts
Honest and unbiased reviews
Last but not least, all our services are absolutely free