Aon
-
Travel Insurance
We had to cancel a Princess cruise due to leave Southampton, England on June 29, 2022. We had bought, through Princess, the Silver travel plan with AON. It cost us $ 247.84. The cruise itself cost $3737.16, including all taxes, etc. My husband passed away on May 6 and I cancelled the cruise. I received around $1500 from Princess in refunds for excursions. We received a total of $1548 from AON, which was short about $2200 in cruise fare. We understood that death was an acceptable reason for cancelling a cruise and we would receive a full refund, NOT JUST 41.4%. I believe AON is nothing but a con job and a company such as Princess, or any other cruise line, should have anything to do with them.
Desired outcome: I would like to have AON honor their contract and pay us the remaining balance of $2200. We had just returned from a New England cruise in December and booked this cruise in January with Princess. We did NOT plan on his dying.
Aon
-
Pension and early retirement and data integrations issues
n 2016 a system integration with Country Retirement/Pension at Human Resources.

The transition was very quiet and I found out when I looked at the portal at AON we are forced to use that my beneficaries were INCORRECT. I have a pre-retirement death benefit and if I would have passed, it would have been terrible for my actual Beneficairies to figure out or get the funds!

Also, when I left the COUNTRY Insurance company in [protected] I was there 18 years and vested. The projects for retireing early at 55 were MUCH higher and now when I talk to Country HR they say it was always a high rate of .44. This was NOT the case and the projection and factor was much LESS and monthly payout MUCH HIGHER when I left Country.

I had huge issues even getting new projection and getting into their "servicing" portal.

COUNTRY Human Resources rep and AON treated me like an idiot and like I did not even understand what pensions were and how they worked. Scripted answers.

I asked COUNTRY why my beneficiaires were pulled over WRONG and why the factor changed or was higher. No answer other than treating me like I'm a stupid old person that should not retire before age 65.

I specifically asked Human Resources to go back to 2008 and 2009 and send me what the project was then and a copy of my beneficiary designations (I was blown off at that point) . I also asked them to confirm in writing what the factor was for my Grandfathered retirement pension plan in 2008-09 and again was blown off.

This passing the buck. Ignorning retiree quesitons and getting real looks into the HISTORY of my account and others is very deceitful and tiring for those asking real quesitons.

Service and process are terrible and the scripts and treating people like they are dumb for questioning the calculations and data/pension integration with AON is wrong too.

AON has a bad reputation and now COUNTRY in my opinoin does too! Their Human Resources strategy stinks and exploits past employees!

Here is what I want

1. historical printout and answer back to 2008 and 2009 and answers

2. why was benefiricary not integrated and pulled over correctly and put me and my family at HIGH RISK if I would have passed and my pre-retirement death benefit paid out INCORRECTLY.

3. Why the age 55 early retirement factor projected in 2008-09 is drastically higher than what is being projected now (.44).

4 A copy of the projection history back to 2008 (age 55 and factors used) and also what it was on system conversion in 2016
Aon
-
Disparate Treatment shown to partially disabled senior citizen
Situation

On September 27, 2021, I submitted a receipt for my Bausch & Lomb Preser Vision Eye Vitamins, an over the counter item. Although I submitted and was reimbursed for these vitamins in May 2021, I was denied reimbursement twice in both September and October 2021. I spoke with a manager named Garrett on October 04, 2021 who agreed with me that I should have been reimbursed and then again with a manager named Chelsea on October 08, 2021 who was rude and condescending to me and informed me I needed a note from a doctor. I am not a 2 year old and do not need a note for an over the counter Health Care product. This is Disparate treatment on the part AON and its employees as these vitamins are part of my eye health care. How idiotic that I should be expected to pay a $50.00 co-pay for a doctor visit to get a "note" for something such as eye vitamins? For the record, AON has reimbursed me for over the counter Pataday eye drops by Alcon which I use frequently so exactly what is the difference here?

Per AON's motto:

"Aon success is founded on an unwavering commitment to personal and professional integrity, ethics, honesty and fair dealing."

This motto is obviously not true based as it relates to this matter. Where is the Integrity, Ethics, Honesty and Fair Dealing as I am being denied the reimbursement on my needed eye vitamins?

Resolution

Kindly reimburse me on my claim for my Bausch & Lomb Preser Vision Eye Vitamins or other actions will need to be taken as it applies to AON. Photos of the products are attached below for verification as common sense should certainly dictate here.
Desired outcome: Reimbursement for $37.99 for my eye vitamins.
Aon
-
response about telephone service
I called the aon benefits advisor telephone number [protected]) to get clarification about insurance coverage. Automated answer told me the wait time would be about 57 minutes. I opted to hold. After about an hour my call was connected with an unhelpful, rude person who told me my question could only be answered by a benefits advisor (what? I waited an hour on the BENEFITS ADVISOR tel. # only to be told I needed to talk to an advisor?). She told me I could take part at webex.com and could receive answers there. So I went to webex.com and it's their home page, not an active meeting. When you know you're going to be getting a lot of time sensitive phone traffic it behooves you to make sure you have enough people on the job to handle that traffic. I'm very disgusted with Aon!
Aon
-
no reimbursement.
Dear Sir/Madam,

I would like to mention my deepest disappointment regarding the reimbursement service by AON. Despite my continuous emails and requests since March 2019 company is keeping to delay the refund process. The latest update was that, I have received shipment about about the check after 2 months. However, I did not receive any refund yet. This is quite disappointing. I kindly ask you to consider this matter urgently and provide refund asap to my account. In attached screenshot you can find the details I have filled based on company's request for shipping of check. Claim number is mentioned in the attached file as well.

Regards,
Nijat Abbasli
Email: nijat.[protected]@gmail.com
Phone: +[protected]
Aon
-
401k rollover and customer services
I am a former Aon employee. All I want them to do is roll over my 401K. I've been trying for over a month. First time I called, waiting about half hour on phone system, and set up the rollover.
They did update my 401K balance to zero, but they can't seem to get me my rollover check, or respond when I ask about it.
When I called on Wednesday the rep said that it was "weird" that I didn't get the check, and she would start a "request". She said she would call me back in 2 days, most likely just 1 day. But she did not call me back.
So now I spent another 45 minutes waiting for a rep. When he finally answers the phone, I start to explain why I am calling, but then he just hangs up.
So now I have to sit through there phone system again, for the fourth time, waiting for a rep to finally answer the phone, and who knows if the this one will be able to help me.
THis is just a simple rollover, why do I have to spend so much time and aggravation trying to get them to send me my check?
Aon
-
hsa account
AON Hewitt manages my companies HSA account. My account has been screwed up for months. They closed it in error, however, they still pulled funds from my paycheck. The did not issue my debit card and I have called multiple times to get one. I am no longer able to access my account through the website and I am unable to submit reimbursements. I have been working for months to resolve the issue, but I continue to get bounced around. There is no ownership to resolve the issue. I am unable to access my funds to pay my medical bills.
This review was chosen algorithmically as the most valued customer feedback.
My Alcatel-Lucent retiree medical insurance is administered by Aon Hewitt of Lincolnshire, Il. My premium of $1287.31 is due the 10th of every month and I've always used their website to pay the premium on the 9th of each month. Their system has always put out email confirmation but that did not happen on 9 August. On the 10th I contacted Aon Hewitt to ask...
Read full review of Aon
This review was chosen algorithmically as the most valued customer feedback.
I have had COBRA insurance through Ricoh since 7-1-14 paying in access of $1, 200 monthly. Told premiums could be paid on the Ricoh benefit website, then told could not after trying to pay. Payments had to be received with a postmark date prior to end date. Mailed payments every 2nd to 3rd week monthly prior to end dates. I called every month on first day...
Read full review of Aon
Aon
-
lumpsum distribution
Hello,
I have a complainit about AON Hewitt whom is handling pension distribution . I worked for a telecommunications company 30+ years and decided it was time to retire. I asked AON Hewitt to send me lump sum that I was going to
invest in vanguard IRA acct. Hewitt confirmed my choices (that I had elected lumpsum and no tax to be with held that would be endorsed to vanguard) since it was to be rolled over . I received a confirmation of choices elected on March 6, 2015. Then on 7-1-2015 I was to receive distribution, I actually got 2 days early but check was written to me and $100, 000.00 of it was with held for taxes. I called Hewitt and the representative told me that I elected to have check written to me and have taxes withheld. I told them I had a confirmation of my choices from them dated march 6, 2015. They told my choices dated in may of 2015. I asked to speak to a supervisor and was told again I must have elected these choices. I got upset and they told me they needed to investigate all calls made. 2+ weeks later they tell me they discovered the error and the system is correcting it. Should I consult an attorney to Sue Hewitt for money I would have realized in the vanguard account . My fund would have made 20+ thousand invested at least. I upset, still waiting as of 7/17/15.
This review was chosen algorithmically as the most valued customer feedback.
AON will not reimburse me for an error on their part. I sent them $711.37 to cover an "overpayment". The truth is their computer made a mistake. After hours on the phone and being told by two separate people I would be reimbursed the net result was, Sorry we were wrong, your not entitled to this refund, even though two separate people told me I should get...
Read full review of Aon
Aon
-
AON insurance is a rip-off!
I obtained the AON home buyer's insurance with my home purchase - the AON contract number is 1604841.

Recently I found my dishwasher leaks water - it is a 14 years old machine and it did not come as a surprise. I called AON and they sent a Sears technician to check the machine - I paid $50 deductible. The technician diagnosed the plumb assembly is leaking and gave me the receipt for the $50 dollar deductible and "Estimated Grand Total" of 267.45 on the receipt. (According to the technician it is $158 parts plus $109 labor)

I talked to AON and indicated I want to cash out the repair cost and buy a new one because I do not want to repair a 14 year old dishwasher.

AON only agreed to give me $44 as the cash value at the beginning - which does not even cover the $50 deductible I paid. After I talked to the "supervisor", he offer to pay me $109 (labor and parts) and insist that is how much they would pay Sears because of a discount agreement with Sears. From $267.45 to $109, that is an unbelievable discount! I asked if he can show me the agreement - got refused. I called Sear ([protected]) and nobody can confirm there is such an discount agreement and they said it is going to be more than that $109 for the repair.

I think AON is taking advantage of warranty buyers like me by not paying the actual repairing cost as the cash out option.
We are here to help
16 years' experience in successful complaint resolution
Each complaint is handled individually by highly qualified experts
Honest and unbiased reviews
Last but not least, all our services are absolutely free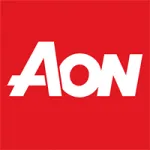 Aon contacts