All Pro Restoration complaints
1
Newest All Pro Restoration reviews & complaints
The complaint has been investigated and resolved to the customer's satisfaction.
Worst company to deal with
Beware; All Pro Restoration is by far the worst company ever! Don't ever use this company they are awful and very shady. They border on fraud with their water damage restoration methods. I would not doubt if they turn every call they get into an insurance claim to make more money. Their equipment is inferior and the trucks they use will leak oil all over your driveway. They take so long and leave your house in shambles without you even knowing when or if they are going to put it back together. Forget about a schedule, they will never show up on time if they show up at all. The smallest water leak that should take a reputable company a few days to repair, these cheese balls take so long that it will turn to into a huge moldy mess. At least when they come back weeks later they tell you it is mold and then they take you to the cleaners. After they get you to sign a contract they tell you the minimum mold charge is $10, 000. I would bet if an insurance company were to investigate they would find this is common practice with All Pro Restoration. It is a surprise they even stay in business or do not get sued. Also, the owner is such a ### he is having an affair with his 25-year-old secretary, plus he fired his friend of 35 years the day before Thanksgiving. How this idiot keeps a contractors license is beyond me. This is a group of freaks I strongly recommend never using.
Resolved
The complaint has been investigated and resolved to the customer's satisfaction.
Is All Pro Restoration legit?
All Pro Restoration earns 93% level of Trustworthiness
SAFETY NOTICE: ComplaintsBoard has analyzed All Pro Restoration and determined that it has perfect credibility and is completely trustworthy, with a legitimacy rating of 93%.
All Pro Restoration resolved 100% of 1 negative reviews, its exceptional achievement and a clear indication of the company's unwavering commitment to customer satisfaction. It would suggest that the company has invested heavily in customer service resources, training, and infrastructure, as well as developed an effective complaint resolution process that prioritizes customer concerns.
Our scan shows All Pro Restoration website is free from malware and phishing activities, which are types of online threats that can include viruses, worms, Trojan horses, ransomware, and other malicious code, as social engineering tactics used to trick users into sharing their personal information.
Allprorestoration.ca has been deemed safe to visit, as it is protected by a cloud-based cybersecurity solution that uses the Domain Name System (DNS) to help protect networks from online threats.
However ComplaintsBoard has detected that:
There was some difficulty in evaluating or examining the information or data present on the allprorestoration.ca. This could be due to technical issues, limited access, or website may be temporarily down for maintenance or experiencing technical difficulties.
All Pro Restoration protects their ownership data, a common and legal practice. However, from our perspective, this lack of transparency can impede trust and accountability, which are essential for establishing a credible and respected business entity.
The website belonging to All Pro Restoration has a low number of visitors, which could be a red flag for users. However, it's important to conduct additional research to fully evaluate the website's legitimacy and trustworthiness.
Our Conclusive Verdict: After a thorough evaluation of this company, we highly recommend doing business with them. Our assessment shows that they are trustworthy, reliable, and committed to providing a safe and secure experience for their customers.
Collect Your Trust Badge
Be recognized for outstanding customer service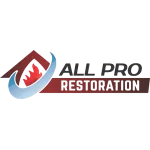 All Pro Restoration

contacts
We are here to help
19 years' experience in successful complaint resolution
Each complaint is handled individually by highly qualified experts
Honest and unbiased reviews
Last but not least, all our services are absolutely free