MyRentToOwn Customer Care Service

MyRentToOwn.com

800 Corporate Drive, 3rd Floor
Stafford
Virginia
United States - 22554

Customer Support Phone Numbers
MyRentToOwn Complaints & Reviews
I don't know what happened to my post so I will say this again. This company has made me lose faith in humanity. I signed up for the website a little over a week ago. I have been trying like crazy to find a home for me and my three boys, so I thought maybe I should give this a shot, it...
I am a realtor. My listing at 7110 Shelter Creek Blvd. in San Bruno, CA IS NOT A RENT TO OWN LISTING. I did not give you permission to advertise this property as such. I will be complaining to the CA Board of Realtors. ATTENTION people searching on the www.myrenttoown.com website - THIS IS...
The listing are normal listing you can see on zillow, nothing was rent to own. I called with in 7 day trial and the lady said it was canceled and today I see a charge! I called for a refund and they stated that I have never called and it was never cancelled so they can't refund me. I told...
I attempted multiple times to call and cancel my subscription for Myrenttoown.com because it did not give me the information that I needed to find what I was looking for. Multiple times I called the phone number listed and never could get anyone to answer. The trial ended and 49.99 wa...
My trial subscription was to cancel feb 21, 2017. I tried to contact this company. No answer, all day, just the british speaking vm saying someone will be with me right away but no one ever picking up. The very next day I see the charge on my cc, what I was trying to avoid. I call them...
I need a refund! I canceled my membership before the seven days and my card is still charged 4995. I requested a refund them ploy that helped me said he could not help me he transferred me to another department the department manager said she had no access to anybody higher than her she...
When I signed up for this MyRentToOwn service they said I'll be charged about $2. But when they charged me it was $50!! I contacted them right away and their rep was so ignorant and sarcastic. He said that everything was written on their website and that he had no idea who told me that...
So long story short! I have a property on sale and recently I received a call from a person which was interested in it. I asked him where did he find the information and he said MyRentToOwn! I went online and found out that MyRentToOwn posted my pictures and my information on their website...
Recently Discussed Complaints
Consumer Tips & Tricks
Worst rating
Subjects of Wide Speculation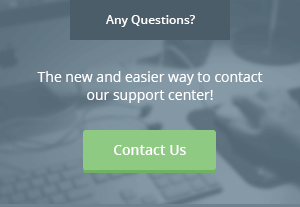 Latest News & Stories
Stay Away
Latest Questions
Latest Groups
Today's Mess-Up Photo