Overview of LinkedIn customer experience
LinkedIn, the popular professional networking site, has been receiving a lot of negative feedback from its users. Many users have reported issues with the site's user interface, which they find confusing and difficult to navigate. Others have complained about the site's spammy nature, with many users receiving unwanted messages and connection requests. Additionally, some users have reported that the site's search functionality is unreliable, making it difficult to find the information they need. Finally, many users have expressed frustration with the site's premium features, which they feel are overpriced and not worth the investment. Overall, LinkedIn seems to be struggling to meet the needs of its users, and many are looking for alternative professional networking sites.
Newest LinkedIn complaints
Account Restriction
Hi there, I have been yet again logged out and restricted from my account and had to resubmit ID documents in which I have already done per previous unknown restriction. I'm writing to yet again seek restoration of my account as I have not been in rapid nor active violation of the user agreement policy nor T&C's, and I have used the platform in a respectful manner to engage and post content helpful to others. My case number is [Case: [protected]], and my email is [protected]@gmail.com. I recently made use of the free trial and looking to continue my premium membership, however I am not able to do so and fear I will be billed not having sufficiently utilizing the membership. I sincerely look forward to this resolve, thank you!
Desired outcome: Account Restoration
Account access restrictions
Linkedin isn't UK based and to resolve an important matter with them involving the sending of my personal data such as a copy of my driver's license and still not receiving an email, is not only a concern, however, it is not clear as to why and for the third time, my account is restricted.

My account isn't doing anything other than connecting with other followers and I am being prevented from doing so. I have changed my name and I have added my Ltd company. I am the same person there is no one else impersonating me, unless my ID sent to LinkedIn is not placed into the wrong hands as I shall be monitoring myself.
Desired outcome: To have my account unrestricted for its tarnishing my business brand newly registered and as a surviving Cancer patient, it has caused me alarm and distress. The delay is really unfair and unnecessary.
I reside in the UK and not the USA
This review was chosen algorithmically as the most valued customer feedback.
On 30/08, I found my LinkedIn account to be restricted and submitted the required ID verification ([Case: [protected]]). Prior to that, I was looking up my new colleagues for my upcoming job next week, just to be restricted for "unusual activity" (i.e. viewing 30 profiles in a day and sending 20 connection invites, which is way below the 200 per week...
Read full review of LinkedIn and 1 comment
Is LinkedIn legit?
LinkedIn earns 91% level of Trustworthiness
SAFETY NOTICE: ComplaintsBoard has analyzed LinkedIn and determined that it has perfect credibility and is completely trustworthy, with a legitimacy rating of 91%.
We found clear and detailed contact information for LinkedIn. The company provides a physical address, phone number, and 2 emails, as well as 3 social media accounts. This demonstrates a commitment to customer service and transparency, which is a positive sign for building trust with customers.
Linkedin.com has a valid SSL certificate, which indicates that the website is secure and trustworthy. Look for the padlock icon in the browser and the "https" prefix in the URL to confirm that the website is using SSL.
Our scan shows LinkedIn website is free from malware and phishing activities, which are types of online threats that can include viruses, worms, Trojan horses, ransomware, and other malicious code, as social engineering tactics used to trick users into sharing their personal information.
Linkedin.com has been deemed safe to visit, as it is protected by a cloud-based cybersecurity solution that uses the Domain Name System (DNS) to help protect networks from online threats.
Linkedin.com you are considering visiting, which is associated with LinkedIn, is very old. Longevity often suggests that a website has consistently provided valuable content, products, or services over the years and has maintained a stable user base and a sustained online presence. This could be an indication of a very positive reputation.
LinkedIn's website seems to offer jobs or career advice. While this can be a helpful resource.
LinkedIn website is deemed to be popular and indicating that it receives a high volume of traffic. It is important to be cautious when using a highly trafficked website, as it may be a target for cybercriminals looking to exploit vulnerabilities or steal personal information.
However ComplaintsBoard has detected that:
While LinkedIn has a high level of trust, our investigation has revealed that the company's complaint resolution process is inadequate and ineffective. As a result, only 9% of 87 complaints are resolved. The support team may have poor customer service skills, lack of training, or not be well-equipped to handle customer complaints.
Multiple low-rated websites are found on the same server. There could be such as technical issues or poor website optimization. To determine if the websites are part of a scam, it's important to review them and look for signs of fraudulent activity.
We conducted a search on social media and found several negative reviews related to LinkedIn. These reviews may indicate issues with the company's products, services, or customer support. It is important to thoroughly research the company and its offerings before making any purchases to avoid any potential risks.
Our Verdict: LinkedIn is highly recommended company, but beware of poor customer service. Their 9% Resolve Complaints rating is a cause for concern. We advise using their services securely and reviewing complaints beforehand.
LinkedIN Premium
I signed up for a one month free trial of linkedin premium and cancelled it before the end of the trial period. Since then I was charged for the month of June and July 2023. I just went into Linkedin and cancelled it for the second time.

I also, with the help of a Youtuber, was able to go to: Linkedin.com/help/linkedin/solve

and go through and make a complaint to LinkedIN help.

We'll see if they respond back with a refund!
Desired outcome: A refund of two months.
This review was chosen algorithmically as the most valued customer feedback.
I have only been on 4 days in almost 2 months I have put in over 7 tickets and here is one of examples with no response. I know you guys are backed up however i want to make an observation about what is happening with my account, If you look back when i was first restricted earlier this year I had to show prof of ID ever since then had been restricted 5...
Read full review of LinkedIn
Unfair Permanent Deletion from LinkedIn Sales Nav with No Grounds for Appeal
I have been a loyal user of LinkedIn for over a decade and have never had any issues until recently. My account was permanently deleted due to too many profile views, which I find unfair as social selling is a crucial part of my job. I even received authorization from my manager for SalesNav in my new role to prevent this from happening. However, LinkedIn claimed that I used automation software, which is not true.

I am extremely disappointed that LinkedIn has taken my money for Sales Nav and banned me on the same day. I have been informed that I am now permanently restricted with no grounds for appeal. The fact that there is no direct contact person to speak to is unprofessional and shows a lack of accountability in their decision-making process.

I cannot even make a complaint or appeal without access to LinkedIn, which is frustrating. Throughout the whole process, I have been treated poorly and even asked to provide my passport as proof of verification, which I find to be a massive breach of privacy.

My work heavily relies on LinkedIn, and this restriction not only affects my job security but also my future career prospects. Despite my assurance to abide by LinkedIn's terms and conditions going forward, I have been told that this restriction will remain in place.

As someone who has been a brand advocate for LinkedIn for ten years, I am disappointed that I can no longer recommend LinkedIn Sales Nav or any other LinkedIn tools to any future company I join.
Beware of LinkedIn's Illusions: My Experience with David W Compton
LinkedIn is a platform that allows individuals to showcase their professional achievements and skills to the world. It's a place where people can create a grandiose image of themselves, but it's important to remember that there's always more to a person than what's on their resume. Take David W Compton, CEO of Alamo Fireworks, for example. While his illustrious resume may impress some, it's important to know the full story of who he is as a person.

I had the misfortune of working with David W Compton during his tenure at Journal Register Co. He was only there for two years, but during that time, he showed his true colors as a ruthless and craven hatchet man. He was brought in to purge the division of its employees in any way he could, no matter how unethical, brazen, or fraudulent.

In my case, I had brought a complaint to the state labor department against one of my employees who had committed plagiarism. Upper management ignored my case due to the dissolution of the weekly newspapers, and David W Compton actually used it against me. The company offered me a meager settlement, which I refused, and the case was later heard without me for I was never notified of that resolution hearing. I believe that this was purposely arranged by the company under the guidance of David W Compton.

It's important to know the truth about people like David W Compton, especially when they boldly display their megalomania on LinkedIn. While the platform can be a useful tool for networking and career advancement, it's important to remember that not everyone is who they claim to be. Always do your research and don't be afraid to speak out if you've been wronged.
LinkedIn's Unfair Account Restrictions: A Recruiter's Frustrating Experience
As someone who works as a Recruiter, LinkedIn is an essential tool for me to perform my job. In fact, our company relies heavily on LinkedIn and we pay a hefty sum of money EVERY YEAR for their Enterprise services to help us find the best talent and candidates out there. One of the key aspects of our job is to contact people using their InMail service and post job openings.

However, in February 2021, my colleague and I were both restricted from using LinkedIn. While my colleague was eventually unrestricted and able to use his account again, I am still unable to access mine. LinkedIn claimed that we were sending spam messages, but as many other Recruiters use the InMail service to reach out to potential candidates, it's unclear if their algorithm is able to accurately detect real spam. We both did the same things, yet only my account remains restricted. Is this fair treatment? Two other colleagues in the past had been restricted but were eventually unrestricted as well.

Unfortunately, the restriction of my account resulted in thousands of job postings being taken down, which hindered a lot of hirings and project deliverables for our clients back in February 2021.

Since I couldn't regain access to my first account, I created a second account because I need LinkedIn to work. However, recently my second account has also been restricted without any explanation. I didn't send any messages to people I didn't know, nor did I add anyone I didn't know. The responses from LinkedIn have been vague, automated, and downright rude.

Overall, I cannot recommend LinkedIn to anyone, especially companies looking for talent. Their customer service is inefficient and you will end up spending thousands of dollars for nothing. It's frustrating to rely on a platform that can restrict your account without any clear reason or explanation.
LinkedIn: A Professional Site Turned Facebook App with Terrible Support and High Fees
LinkedIn is a social site that has been around for a while now. It has been acquired by Microsoft Corp., a company that is known for its poorly made products and terrible technology. Since the acquisition, LinkedIn has become cheap and gets infected constantly. The support that they offer is the worst of any company online today. Most people don't use their programming language anymore, with only 7.7% of sites using it. Finally, most people prefer stability, and Microsoft Corp. is far from that.

When Microsoft Corp. purchased LinkedIn, things started breaking that shouldn't. Our posts have disappeared, yet our competitors are still working as a developer; that shouldn't be the case as these are all controllers. I'm guessing the people at Microsoft don't understand PHP. They charge a ridiculously high fee for the premium account and yet give you nothing for it.

Their adverting costs are three to four times that of Facebook, and they are ten times smaller than Facebook. They think they are worth it, but I tried to advertise, and for $500, I received nothing. I ran an ad on Facebook and received a 7 percent response.

Everything about LinkedIn is terrible. It is just another Facebook app. What once was a professional site has turned into how many likes or comments I can get. Microsoft has destroyed this company in a short time, just like everything else they touch. Like their founder, they are brain dead and haven't a clue. Yeah, they believe that he is brilliant because Bill Gates invented this MANY years ago. No, it means he did it first, and now they are dead last with everything today.
LinkedIn Recruiter: A Disappointing Solution for Recruiting Top Talent
I have been using LinkedIn Recruiter for a long time now, and I must say that it's not as great as it used to be. It's quite disappointing to see how a platform that was once a game-changer for recruiting top-notch talent has now become an average solution at best. And to top it off, it's way overpriced.

The InMail response rates have been dropping year after year, and it's becoming a significant problem for recruiters. LinkedIn has come up with a new policy that bans recruiters from sending bulk InMails if their response rates fall below 13%. This policy is causing a lot of trouble for recruiters who specialize in finding the best talent in the software industry. These recruiters often have below-average response rates, and LinkedIn's new policy is making it even harder for them to do their job.

If a recruiter falls below the 13% response rate, LinkedIn gives them a warning for the first offense and puts them on a 14-day no bulk InMail punishment period for the second offense. This punishment is quite frustrating, especially since recruiters are already struggling to get responses from their targets.

LinkedIn is blaming recruiters for the low response rates and not taking any responsibility for the problem. This is quite frustrating for recruiters who are paying for a service that is not delivering the results they need. It's even more frustrating that LinkedIn is taking away a critical feature that recruiters have already paid for.

In conclusion, if you're looking for a platform to help you fill difficult hiring needs, LinkedIn Recruiter might not be the best solution out there anymore. The platform's new policies are making it harder for recruiters to do their job, and the response rates are not improving. It's time for LinkedIn to take responsibility for the problem and come up with a solution that works for everyone.
LinkedIn's Premium Subscription: A Consumer's Nightmare
I never really got into the whole LinkedIn thing, but I've been using it lately to find "passive" job candidates. It seems to work pretty well, except for the fact that you can't really contact anyone outside of your immediate network unless you pay for that privilege. That's one of the main ways they try to get you to upgrade to a "premium" account.

Unfortunately, LinkedIn is just like all those other subscription-based services out there that don't care about the consumer. They try really hard to get you to subscribe, and then they rely on the fact that you'll forget about your subscription. And if you do try to unsubscribe, it's a real pain in the neck. Subscribing is easy - just click a shiny button. But unsubscribing is nearly impossible. After 15 minutes of clicking around the site and searching the internet, I finally found out that I had to (1) go to a special page, (2) message a customer support person, and (3) wait for them to cancel my subscription.

I did eventually get a response, but when I asked for a refund for this month's unused subscription (I explained that I wasn't going to use the service this month and that I had simply forgotten about the subscription), all I got was a copy-and-paste of the terms of service. The terms say that the customer is charged unless they cancel ahead of time. I get that those are the official terms and they're legally protected, but why should I be charged for a service I didn't use? LinkedIn really needs to learn how to treat their customers better and not just try to squeeze as much money out of them as possible.
LinkedIn: A Breeding Ground for Cancel Culture and Harassment
I recently tried out LinkedIn to connect with others in my industry and stay up-to-date on news related to my interests. However, after following some leadership tags, I quickly noticed that many posts were filled with divisive narratives around race, gender, and COVID-19. I decided to respectfully share my contrary views in the comments, as I believed LinkedIn was a professional site. Unfortunately, this led to me being called names, censored, and even having people look up my personal information online.

Eventually, LinkedIn banned my account altogether. I was shocked to find that people had gone so far as to harass me at my home and try to contact my employer to get me fired. Even my deceased father's identity was stolen. It was a truly terrible experience.

In my opinion, LinkedIn is not what it claims to be. Instead, it seems to be a platform that uses other people's content to manufacture political theater and manipulate users psychologically. It's a breeding ground for cancel culture and reputation destruction.

Any comment that some users don't like instantly invokes harassment and complaints to LinkedIn, who will remove it on the grounds that it violates their policy. The truth is that anything they don't like, including your free speech, is censored, and the personal information you share with them is used in the most heinous ways possible.

I endured a barrage of harassment, and now I know that this site is phony. In just six months, I saw 50 posts pushing race, gender, or some other divisive issue for every one article about science or my field. It's clear that LinkedIn is not a platform for professionals, but rather a place for people to push their own agendas and attack those who disagree with them.

I strongly encourage people to avoid posting any personally identifiable information on this platform. LinkedIn facilitates retaliatory and illegal behavior, and it's simply not worth the risk. Take it for what it is, but be careful.
Review: LinkedIn - A Job-Oriented Social Network with Limited Appeal
Linked In is a social network that is mainly focused on jobs. It is a place where you can keep up with your colleagues and see what they are up to. It is similar to other academic-based social networks, but it is more job-oriented. Personally, I do not like the idea of having to compete with my colleagues for conquest, but I guess that is just the way things are these days.

The website itself is simple and straightforward, without all the gunk that Facebook has. However, just like Classmates, they have a premium website that not many people are flocking to. People want free and unlimited access to everything, which is what Facebook and Instagram have to offer, even if they both suck.

There are a few people on Linked In that I have emailed, and I prefer emailing them. These people have businesses or some other reason that I needed to talk to them, which is why they have a LinkedIn account. Linked In knows all of my email contacts or anybody that I have ever emailed. If somebody I have communicated with by email has signed up for Linked In, then Linked In will notify me. But also, Linked In will send me emails (just like Google Plus) saying "Do you know these people on Linked In?" after reading the people that I have emailed or they have emailed me.

I do not care about adding every single person I had to talk to. And I am sure that they do not want to add all of their clients or customers either. I have no use for LinkedIn, and I hope I never have to have a use for it. I really hope people hire people the old-fashioned way and not try to dig up people's "social network" profiles, especially since I really do not like posting every little insignificant thing that I do and see. And I especially do not want to read every insignificant thing from other people!
Warning: LinkedIn.com is a Scam - A Personal Account of Fraud and Deception in the Aerospace Industry
I have a serious warning for anyone considering using LinkedIn.com. My company was paying over $500 a month to have our staff on LinkedIn and to use it as a professional networking tool for the aerospace and space science industries. We had 32 paid staff accounts on LinkedIn.

It's important to note that LinkedIn is owned and controlled by Richard Branson and Virgin Galactic. Unfortunately, it seems that they are using LinkedIn as their own personal spy agency and database to track and harass anyone they see as a competitor or threat in the aerospace industry. In March/April 2013, LinkedIn changed its privacy policy, and now they own your listing, leaving you with no rights as a user on LinkedIn.

The owners of LinkedIn are now using people as their own personal cash cows and network of information on people. If you try to use LinkedIn to contact and network with aerospace or technology professionals, the LinkedIn agents hiding as regular accounts will falsely accuse you of any sort of offenses and then block your account, even if you are paying $500 a month or more. They will not give your money back.

LinkedIn is a high-level big money scam designed to control and manipulate information on people for nefarious and unprofessional agendas. Anyone getting sucked into the LinkedIn scam will get burned. If you're dumb enough to get a paid LinkedIn account, LinkedIn will not provide the services they say they will provide, and in effect, are committing felony theft of services and false advertising to deceive and defraud the public.

The Department of Commerce and FBI have received formal complaints in this regard. Spy and theft of service scams like LinkedIn need to be shut down, and the public protected from these parasite bloodsuckers!
Censorship
I have been censored and banned for good on Linked In for sharing opinions and videos that were not offensive but were about patriotism, media news stories relating to vaccine injuries, stories about Pfizer even though these reports were on main stream media I was not allowed to share it. Not only was some of the posts taken down, they were labeled as hateful and bullying speech. I even did a comment on a post with just a vomit emoji that LI provides on their platform. They labeled that emoji comment as hateful and bullying and removed that comment. The most troubling occurrence I found is when I was chatting on a private message in LI and the person in my conversation sent me a screen shot of our chat and LI was encouraging them to report me if they found what I was saying offensive, They do that as well to me in my open comments on post. They literally encourage folks to report others. I feel because I am conservative that I am being singled out and censored. I have the screenshot still of the conversation that I thought was private. The person had asked me how I got back on LI after being banned for a year and a half. I told that person I was let back because the posts they were claiming was disinformation was now coming out as truth. I was still not allowed to post truth even though it was being reported in the news. I feel Linked In has censored me and are politically bias and it has to stop. We cannot have a society with views on one side is allowed while the other side are silenced. I pray that we can make them accountable for these 1st amendment violations. I am currently banned for good. As a veteran I find this very troubling and disgraceful. Linked In wants to govern what info gets put out and what we share affects our lives as well as our businesses. I want my account back. I hope you can help me out.
Desired outcome: I want the ban removed and my account reactivated. I want them to stop the censoring and mislabeling of our posts.
Temporary Restrictions on Account
I put up all the relevant and real information on my account but it shows me that I need to restrictions on my profile.

I have not done any of the things mention in the letter. The job post of as per the requirements of my internship and that's what I did. But now it show me i have done something which I definitely didn't do and i am in urgent need to use my account but am unable to do so.
Desired outcome: Reinstate my account. And tell me where I went wrong so I can avoid it in future.But please do it fast as I will need it during my internship
Disable the autoplay feature or update the help section.
I'm trying to disable videos from autoplaying while I'm scrolling. It's a stupid feature. I don't know why LinkedIn has it. There are no instructions provided on how to disable the autoplay feature. The only instructions that can be found are outdated and no longer work. Please update the instructions for disabling the video autoplay feature that are applicable desktops, smartphones and tablets.

P. S LinkedIn is a stupid site where people post [censored] and only respond to [censored] that has little or nothing to do with anyone's actual job. Pretending to be a nice person. Pretending to care about social issues. Pretending to uplift people. No real questions asked or answered. Little to no engagement for non political post's. I have been over qualified in my field for years with other 1000 connections for years and I get no useful job offers. I was only scrolling through LinkedIn to kill time at work because LinkedIn has no other uses other than posting boring crap. LinkedIn's auto play feature kept shutting off my music.
Linkedin Premium
I activated free trial of linkedin premium on 02 November 2022 and cancelled it before the next billing cycle around 29 November 2022.

However, charges have been debited from my credit card despite the cancellation on 02 December 2022 by google play.

Deduction of such premium charges after cancellation before the due date is wrongful and I want refund of those charges amounting to INR 3300/-
Desired outcome: Refund of INR 3300/- deducted from account
Restricted account
I put up Truthful information & have it verified by another scientist.. by a globally recognized microbiologist-there 12 of them in the World.

I ask LinkedIn each time "where have I provided false information?" I will apologize if I'm wrong. If you can't provide WHERE I'm wrong you should Immediately reinstate my account.

Amy Petri

[protected]
Desired outcome: Reinstate my account if you are unable to tell me where I am wrong and/or have misrepresented (like you are claiming)
Invites to read a message from a linkedin user
I received a message to my personal email from linkedin stating that i had a message from a linkedin user and that i could go there and read it.

One hour later and after jumping through a barrage of hoops to get to said message and un willfully being forced to sign up to do so, i get locked out.

Thanks for conning me into joining your scam company and stealing an hour of my life.

After looking into this issue i have found that Linkedin does this to thousands of people each week. BEWARE!
Desired outcome: Stop them from doing this.
Collect Your Trust Badge
Be recognized for outstanding customer service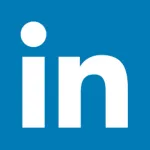 LinkedIn

contacts
We are here to help
19 years' experience in successful complaint resolution
Each complaint is handled individually by highly qualified experts
Honest and unbiased reviews
Last but not least, all our services are absolutely free