Grant Seeker Pro Complaints & Reviews
Sort by: Date | Popularity
This is a scam: If you receive a call from Les Turner or Millie Cole regarding Grant Seeker, disconnect the call. Mr. Turner told me that someone would walk me through the process step by step. Then, I receive an email from Grant Seeker informing me that I am entitled to a 30 minute consultation session which is misrepresentation! The phone number Les Turner calls from is (518) 772-2342. This was supposed to be money back guaranteed but I see that they can get away with false advertisement right under the federal government's nose.
I just called the corporate office and spoke with Michael Davis, operations manager who was totally rude and offensive. I also tried many times reaching the company to cancel my order only to find that the phone was not being answered. When I called on my cell phone and they didn't know it was me, was when I finally reached them to cancel it. The woman who was so helpful before in signing me up for this useless program did not even know where I should send it back to. Great service !!! Then I was called a "big jerk" by the top executive for calling my credit card company and challenging...
Ordered access to there web based info. The customer care red tried to rush me off the phone after getting my credit card info without giving me a authorization code. Then I didn't get the email with my user name and pass like I was supposed to. Attempted to contact the customer care rep two more times. Both time he stated that the email has already been sent. Finally got in contact with Adam his sup, got the email within 5 minutes. I was satisfied at that moment till I got a email from Adam that reads... and this is a copy of that email. First of all, let me apologize for the email that...
The information was old and useless. They charged my card for a subscription that I never saw the fine print for. They said it was on the invoice on the email but I couldn't find the email. They told me that I was suffering "memory loss." I canceled any future charges with my card and disputed the charge. The yelled at me on the phone when I asked them to stop yelling and discuss this with me they said no I won't stop yelling at you. Really nice folks to deal with.
Grant Seeker Pro is a scam. I too did some research on various grant websites. This was one of the top rated programs recommended. The software and book I received were useless. A total waste of money. That was about 6 months ago. Yesterday I got my credit card statement and Grant Seeker Pro had made an unauthorized billing of $29.95 on my account. I have not spoken to this company in 6 months! When I called the company today, I was cursed, and hung up on! The man used the "F" word three times in one sentence. This is the biggest scam I have ever seen. I have reported them to my credit card company and am also going to report them to the Attorney General's Office and Better Business Bureau.
Recently Discussed Complaints
Consumer Tips & Tricks
Worst rating
Subjects of Wide Speculation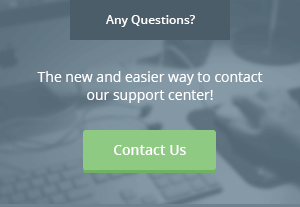 Latest News & Stories
Stay Away
Latest Questions
Latest Groups
Today's Mess-Up Photo