Buster Fetcher Customer Reviews
10
Rate your recent experience
Pros and Cons of Buster Fetcher: A Review Breakdown
Buster Fetcher is an effective Amazon seller software that helps online sellers optimize their Amazon businesses. It provides a comprehensive suite of tools that streamline refund recovery, inventory management, and customer feedback. Buster Fetcher has gained excellent ratings for its user-friendly features, premium customer support, and reliable services.

One of the most significant advantages of Buster Fetcher is its automated refund recovery system that helps sellers reclaim money lost to Amazon's errors. The user interface is intuitive and straightforward, making it easy to navigate and use. Buster Fetcher's inventory management tools enable sellers to keep track of stock levels, sales performance, and customer demand. This feature ultimately makes it easy to manage and scale an Amazon business.

Additionally, Buster Fetcher's customer feedback feature enables sellers to monitor and respond to customer reviews, enhance brand image, and maintain customer trust. This feature acts as one of the best tools for Amazon sellers to improve their ratings and ultimately increase sales.

Overall, the reviews of Buster Fetcher have been highly positive, stating that it provides an excellent set of features that help Amazon sellers save time and money. Additionally, the customer support provided by the team is prompt, efficient, and highly knowledgeable. Buster Fetcher is the best Amazon seller software for businesses looking for a reliable and automated solution to manage their online stores.
Buster Fetcher Review: Reliable and Efficient Shipping and Courier Service
Buster Fetcher is truly a remarkable platform that has greatly simplified the shipping and courier services. If you're looking for an efficient and affordable way to deliver your products to your customers or receive packages from suppliers, then this platform has got your back!

Personally, I appreciate the attentive listening and simple answers that the customer service team provides. They ensure that you receive timely updates every step of the way, so you're not left guessing when your shipment is going to arrive.

Moreover, Buster Fetcher's team is quite proactive in identifying issues with shipment deliveries, and they go above and beyond to correct any mishaps that may arise. Their commitment to making sure the customer's needs are met is truly commendable.

As someone who uses Buster Fetcher regularly, I can also attest to the fact that this platform has made my life a lot easier. With their friendly user interface and flexible shipping options, I'm able to choose the best delivery option that suits my needs and budget.

Overall, I'd definitely recommend Buster Fetcher to anyone who's in search of a reliable, efficient, and consistent shipping and courier service. You can rest assured that with Buster Fetcher, your deliveries will be in safe hands every step of the way!
Maximize Savings and Streamline Your Business Expenses with Buster Fetcher
I recently came across Buster Fetcher, and I must say, I'm blown away by the service they offer. Their website is incredibly user-friendly, making it easy to navigate and find what you're looking for. But what sets Buster Fetcher apart is their amazing team of experts who are always there to lend a helping hand.

From the moment you sign up, they guide you through the process and show you how you can save money on small business expenses. They take the time to explain everything in detail, so you know exactly what you're getting into.

But what really impresses me is the vast range of savings opportunities they offer. They help you save on everything from shipping and logistics to office supplies and telecommunications. And it's not just for big businesses, small businesses can benefit from their services as well.

As someone who is always on the lookout for ways to save money, I highly recommend giving Buster Fetcher a try. You won't be disappointed. Their excellent customer service, coupled with their vast range of cost-saving solutions, makes them a go-to resource for any business owner looking to cut costs. So, if you're looking for a reliable partner that can help streamline your business expenses, look no further than Buster Fetcher!
Efficiently Manage Lost Packages & Improve Shipping Data with Buster Fetcher
Recently, I signed up for Buster Fetcher to enhance my ecommerce business experiences, and the result has been amazing thus far. I am convinced that human mind is not capable of handling all the workload that comes with running an ecommerce business, especially when it comes to handling lost packages or damaged shipments. Buster Fetcher provides a platform that helps you alleviate the headache that comes with managing such claims.

After my sign up process, I was quite impressed with the simplicity and ease of use of the platform. The analysis and quick claims process for lost or damaged packages with Canada Post was highly efficient, and I believe this is because Buster Fetcher automates the whole process. If not for this platform, I would have missed out on several claims in the past, which would have cost me both time and money.

The benefits of this platform cannot be overemphasized, as it saves you time that could be spent managing other aspects of your business. Additionally, it also helps you save some monetary value that might have been lost through missed claims.

Another feature of Buster Fetcher is that it offers more than just assistance with lost or damaged packages. It also provides you with further insights into your shipping data, including carrier costs, delivery times, and areas for improvement in efficiency. With this information, you can make informed decisions to improve your business operations and increase your profitability.

In conclusion, I highly recommend Buster Fetcher to anyone in the ecommerce industry, as it offers a valuable solution for managing lost packages, simplifies the claims process, and provides insightful shipping data. I have certainly found it to be a worthwhile investment for my business and believe that many others can benefit from it as well.
Streamline Your Claims Management Process with Buster Fetcher: A Review
I recently had the pleasure of trying out Buster Fetcher (busterfetcher.com) and was absolutely impressed. From start to finish, the experience was seamless and hassle-free. But what really stood out to me was the exceptional customer service provided by Tania. She was incredibly approachable and attentive, answering all of my questions and concerns with such patience and professionalism.

But the real game-changer for me was the concept of the company itself. With Buster Fetcher, I was able to outsource the process of filing and managing claims, freeing up my time to focus on other important aspects of my business. This was such a relief for me, since I'm usually bogged down with tedious paperwork and follow-ups. Thanks to Buster Fetcher, I can trust that my claims are being handled promptly and effectively.

Overall, I highly recommend Buster Fetcher for anyone looking to simplify their claim management process. The service is top-notch, the team is friendly and helpful, and the results speak for themselves. Thank you for providing such a valuable service, Buster Fetcher team!
Effortlessly File Claims with Buster Fetcher: A Game-Changer for Business Owners
I've been utilizing the services of Buster Fetcher for a little over a year now, and I must say, I'm thoroughly impressed! As someone who is often bogged down by the tedious task of filing claims with Canada Post manually, I cannot stress enough how much of a relief it has been to delegate this task to a company that genuinely excels at it.

The level of precision and accuracy with which they handle each claim is simply remarkable. I have yet to encounter any discrepancies or errors in any of the claims I have submitted through Buster Fetcher. Moreover, the process is smooth and seamless, which takes a considerable load off my shoulders.

Another aspect that I particularly appreciate about this app is the minimal amount of maintenance it requires. I can always rely on Buster Fetcher to handle claims competently without having to oversee each submission. This saves me valuable time, which I can channel into other important aspects of running my business or just enjoy some down-time.

Sure, there is a fair fee associated with using Buster Fetcher's services, but in all honesty, it's well worth it. The hassle they save me genuinely makes the fee negligible. Overall, using this app has been a win-win for me. I get to avoid the irritation of manual claims, and Buster Fetcher gets to showcase their expertise. It's a mutually beneficial relationship that I'm grateful to be a part of.
Efficient and Reliable Shipment Management with Buster Fetcher
When looking for a reliable and efficient way to manage my shipments, I stumbled upon the Buster Fetcher website (busterfetcher.com) and it has been a game-changer for me. The "shipments" page on the platform is so well-designed that it provides all the information I need at a glance. Even the shipments that are not guaranteed can be easily managed and seen here.

What I love about Buster Fetcher is that it automatically triggers claims if needed, without any extra hassle on my part. This feature has saved me so much time and effort, and I can trust that my packages are always in good hands. In addition to its slick functionality, the customer service team at Buster Fetcher is quick to respond and always goes above and beyond to meet my shipping needs.

Overall, I highly recommend Buster Fetcher to anyone looking for a shipping platform that is reliable, efficient and easy to use. It really has become a no-brainer for me when it comes to managing my shipments. Give them a try and see for yourself how great they can be!
Impressive and Knowledgeable: My Experience with Buster Fetcher
I recently had the pleasure of contacting Buster Fetcher to inquire about their services, and to say that I was impressed would be an understatement. From the moment I got in touch with the company, I knew that I was in good hands.

One of the first things that stood out to me was the professionalism and knowledge of the senior accounts manager, Clayton. He took the time to provide me with a thorough overview of the scope of services that Buster Fetcher offers, and I was blown away by the potential savings that were available to me as a small business owner. Clayton was articulate, patient, and answered all of my questions in a way that was easy to understand.

After our initial conversation, I decided to move forward with Buster Fetcher, and I have to say that I have not been disappointed. The customer service has been top-notch from start to finish, and everyone that I have interacted with has gone above and beyond to ensure that my experience was a positive one.

Overall, I would highly recommend Buster Fetcher to anyone who is looking to save money and streamline their business operations. The team at Buster Fetcher is a pleasure to work with, and they truly care about their customers' success. Give them a try - you won't regret it!
Maximize Your Amazon Revenue with Buster-Fetcher's Third-Party Logistics Services
Have you been experiencing delays in your shipments and are worried about losing potential returns? If so, you might want to consider utilizing the services provided by Buster-Fetcher! This remarkable company could help you get some of the money back that you might have lost otherwise. Buster-Fetcher understands the importance of timely shipments and how it can affect your business. Their team of professionals is committed to assisting their customers in resolving any issues they might encounter.

Buster-Fetcher serves as a third-party logistics provider (3PL) that specializes in the preparation of FBA orders for Amazon sellers. Their focus is on fulfilling orders that have been placed online through Amazon. By entrusting your shipments to Buster-Fetcher, you can be confident that they will meet or even surpass your expectations. Their services range from checking the packaging and labeling of your products to ensuring the accuracy of your orders. They can also work with you to resolve any problems that you may encounter.

Their amazing customer support team is one of the best things about Buster-Fetcher. They are not just available to answer your concerns but also provide comprehensive explanations of any issues you may encounter. Take this example, when a customer was confused about an item that was billed, their support team didn't just send a short email but provided a video recording, detailing the reasoning behind the charge. This video gave the customer a better understanding of the situation and allowed them to make an informed decision. The Buster-Fetcher team is always honest, reliable, and willing to go the extra mile to ensure their customers are satisfied.

Overall, if you are an Amazon seller looking to improve your shipment process and recover some potentially lost revenue, I highly recommend Buster-Fetcher! Their professionalism, expertise, and level of exceptional customer service are unparalleled and willing to work with you to ensure your business can expand without any logistical hiccups.
Excellent Service and Expertise: A Buster Fetcher Review
Before my experience with Buster Fetcher, I had no idea what the company was all about. However, after being cold-called by Clayton, I was surprised at how personable and informative he was about the service that they offer. Normally, I am not one to respond well to cold-calling, but I was pleasantly surprised at how Clayton approached the call.

He gave me a clear and concise explanation of what Buster Fetcher is and how it could benefit my business, Stokes. The application that was presented to me was easy to understand and hit all of the right marks for a business like mine. I was impressed with the level of detail and care that was put into explaining the service in a simple way.

Working with Clayton was a genuine pleasure. He was reliable and dependable, always doing what he said he was going to do, and making things happen in a timely manner. He was dedicated to finding the best solution for my business, rather than being pushy and trying to sell me something I didn't need.

As Stokes continues to grow, I am looking forward to working with Clayton and Buster Fetcher to help us meet our business goals. With their level of expertise and commitment to serving their clients, I am confident that we are in good hands. Overall, my experience with Buster Fetcher has been nothing short of excellent, and I cannot recommend them enough.
Efficient Shipping Cost Management with Exceptional Customer Service: My Experience with Buster Fetcher
I recently came across Buster Fetcher, a shipping cost management service, and admittedly, I was initially hesitant about trying it out. However, after registering with the platform, I was pleasantly surprised at how easy it was to set up and how quickly the system was able to identify potential claims with carriers.

What really made my experience with Buster Fetcher exceptional was the outstanding customer service provided by Clayton. He went above and beyond to walk me through the dashboard and answer all my questions thoroughly, making me feel more at ease with the platform. Furthermore, his recommendations on how to make the most of Buster Fetcher to further reduce my shipping costs showed me that the team was invested in my success and not just about collecting fees.

For those who are still unsure about trying Buster Fetcher, I strongly recommend giving it a chance. The platform is entirely free to use with no risk of refunds, making it a risk-free investment for your business. You won't be disappointed with the time and money saved once you get started!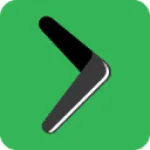 Buster Fetcher

contacts
We are here to help
A 19-year track record of successfully managing customer reviews
Our team of experienced professionals handles each review with individual care
Honest and unbiased reviews
Last but not least, all our services are absolutely free