10tradeFX Customer Reviews
10
Rate your recent experience
Pros and Cons of 10tradeFX: A Review Breakdown
10tradeFX is a reputable brokerage firm that has been in business for a significant period. The company is well-regarded across online forums and review sites for their professional and transparent approach. This brokerage offers a wide range of trading instruments including currency pairs, cryptocurrencies, stocks, indices, and commodities, enabling users to diversify their portfolios.

Many users have praised 10tradeFX's exceptional customer support, as well as their cutting-edge trading platform. The platform is user-friendly, offering an intuitive interface, and equipped with advanced charting tools and order types. Additionally, the platform is available on both desktop and mobile devices, providing flexibility to users.

Deposits and withdrawals are hassle-free, and also very secure with the options of using electronic wallet, bank transfer, or credit card. 10tradeFX promises same-day transactions and ensures secure and fast payment gateways.

10tradeFX's education center provides valuable guides, video tutorials, and webinars that can help users to learn about trading strategies, market analysis, and risk management.

In summary, 10tradeFX is an excellent choice for both novice and experienced traders due to their excellent trading and educational tools, exceptional customer service, and security.
10TradeFX Review: A Comprehensive and User-Friendly Trading Platform for Both Beginners and Experts
As someone who has been involved in trading for quite some time, one thing I have learned is that a good platform can make all the difference in the world. That's why my go-to recommendation for friends who want to trade is always 10TradeFX.

What I love about 10TradeFX is how easy and straightforward it is to use. Even if you're a beginner, you can quickly get the hang of the platform and start making successful trades. The user interface is intuitive and user-friendly, which is crucial when you're on a tight schedule and need to get things done quickly.

But more than just being simple to use, I find that 10TradeFX is also quite comprehensive. It provides a wide range of tools and resources that can help traders make informed decisions, even in difficult market conditions. Whether you're looking for real-time market data, trading signals, or educational materials on different trading strategies, 10TradeFX has got you covered.

Of course, the most important thing when it comes to trading is making profits. And I'm happy to say that I've had a lot of success using the 10TradeFX platform. It's reliable and fast, which means that I can execute trades quickly and more accurately than with other platforms I've used in the past.

All things considered, I would highly recommend 10TradeFX to anyone looking to start trading. With its simple yet comprehensive platform and tools, it's an excellent choice for both beginners and seasoned traders alike.
TradeFx 10 Review: Comprehensive Insights on Features, Account Types, and Support System for Traders of All Levels
For those who are new to trading or are in the process of choosing a trading platform to work with, it is important to take note of the highlights and drawbacks of TradeFx 10, as well as its capabilities for its users. This review will provide comprehensive insights regarding the functionality and overall usability of this trading platform.

First of all, TradeFx 10 offers a broad variety of tools and features that allow traders of all levels to customize and personalize their trading experience. The platform is user-friendly and intuitive, so even those who are not familiar with trading technology can get started without any trouble. Among the features that make TradeFx 10 stand out are the charting software, signals, technical analysis tools, and news feed that keep traders up-to-date with the latest economic conditions. These tools help traders to make informed decisions with their trades and minimize their risk.

In addition to its comprehensive features, TradeFx 10 also offers a range of account types to choose from. Whether you are a novice or an experienced trader, there is a suitable account that will cater to your needs. These accounts come with various benefits, which include welcome bonuses, trading education, personal account managers, and special promotions.

Furthermore, TradeFx 10 takes customer support very seriously, as evidenced by the highly skilled and friendly team that is available around the clock to assist with any queries. The company also offers various methods of contacting their support team, including live chat, email, or phone. The support staff is always professional, knowledgeable, and prompt in their responses.

Despite these great features, it is essential to be aware of some of the drawbacks of the TradeFx 10 platform. Some users have reported issues with the navigation, which can be a hindrance in achieving desired trading objectives. In addition, compared to other trading platforms, TradeFx 10's trading costs including spreads and commissions can be relatively high, especially for scalping or frequent trading.

In summary, TradeFx 10 is a trading platform that has a lot to offer for traders of all levels. It comes with a wide range of features, account types, and an excellent support system to cater to the individual needs of traders. However, it is not without its downsides, which should be taken into account when considering it. Overall, TradeFx 10 is a platform that is worth considering for those who are seeking to take their trading experience to the next level.
10TradeFx Review: A Trustworthy and Reliable Forex Trading Platform
As someone who has been trading forex for a significant period of time, I have come to realize that finding a trustworthy and reliable platform can be quite a daunting task. Fortunately, I stumbled upon 10TradeFx and I must say that so far, I have been very impressed with the platform.

From the highly intuitive interface to the wide range of trading instruments available, there is just so much to appreciate about 10TradeFx. One aspect of the site that has truly stood out for me is the quality of the services on offer. I have been able to access all the resources I need to make informed trading decisions, from up-to-date market analysis to a range of educational tools that have been instrumental in helping me grow my portfolio.

What I particularly like about 10TradeFx is their commitment to ensuring a seamless and secure trading experience for all users. The platform is highly secure, and all transactions are carried out with utmost transparency, so I never have to worry about counterparty risk or any issues with my account. Additionally, their customer support team is always on hand to assist with any queries or concerns that I may have, which is a huge plus for me.

All in all, I have had a very positive experience with 10TradeFx, and I would highly recommend it to anyone looking for a reliable and trustworthy forex trading platform. With their excellent range of services, cutting-edge technology and robust security measures, I am confident that they will continue to be a leading brand in the industry for years to come.
10TradeFx: A Comprehensive Investment Platform for Every Investor
The 10TradeFx platform has quickly become a popular option for traders and investors seeking to profitably invest their money. Their primary objective is to help improve the financial status of their clients, and they do this by providing a range of expert investment solutions that are designed to meet the unique needs of each individual.

One of the main attractions of 10TradeFx is its user-friendly interface. The platform features sleek and easy-to-navigate design, which makes it easy for beginners and advanced traders to use. Whether you're experienced or relatively new to trading, you can start investing your money in a safe and efficient manner with 10TradeFx.

In addition to their user-friendly platform, 10TradeFx is also known for its personalized customer support. Their team is made up of knowledgeable investment experts who are ready to answer any questions you may have and guide you through every step of the investment process. They are always available to help you make informed investment decisions and ensure that you're getting the best value for your money.

The company has also introduced a diverse range of investment options for its clients. They offer a range of investment packages with varying degrees of risk, which makes it easy for you to find one that aligns with your investment goals and preferences. You can invest in stocks, currencies, indices, and commodities all in one place.

The company has put in place various security measures to ensure your investment is safe and secure. They use the latest encryption technology to protect your financial information and personal data from cyber threats. They also follow strict regulatory measures to comply with the industry's best practices.

In summary, 10TradeFx is an investment platform that offers a complete investment experience. With a friendly interface, knowledgeable customer support, and a range of investment options, this platform can help you achieve your investment goals and improve your financial status. Whether you're interested in trading or investing, 10TradeFx is an excellent place to start.
10tradeFX Review: A Reliable Broker for Beginners
Finding a reliable broker as a beginner can be a daunting task. I completely understand the frustration that comes with searching and trying out multiple brokers, only to be disappointed by the results. I too was in your shoes, until a friend of mine suggested 10tradeFX (10tradefx.com) to me.

I must say that my experience with them has been nothing short of amazing. From the very first day, I was impressed with their customer care services. They are always available to provide assistance and guidance whenever I have any problem. Their level of professionalism and commitment to ensuring customer satisfaction is top-notch.

However, like with any other trading platform, there is always the possibility of losing money. It is important to note that despite the excellent services provided by 10tradeFX, one must exercise caution and conduct thorough research before investing to minimize the risks.

Overall, I highly recommend 10tradeFX to anyone searching for a reliable brokerage firm. They have truly exceeded my expectations and I am confident that they will do the same for anyone who decides to trade with them.
10Tradefx Review: User-Friendly Platform with Wide Range of Instruments, High Security, and Excellent Customer Service
When I first logged onto 10Tradefx, I immediately noticed how user-friendly the interface was. It was easy to navigate and I didn't feel overwhelmed by the amount of information provided. What caught my attention next was the wide range of trading instruments available, which gave me a lot of flexibility in terms of what I wanted to trade.

But what really sets 10Tradefx apart is its high level of security. As someone who takes their security seriously, I appreciated the measures that were in place to protect my data and my investments. I also loved the fact that the platform is built with many indicators, which made it a highly independent platform.

Despite all these great features, what really impressed me was the customer service. Whenever I had a question or an issue, the team at 10Tradefx was always quick to respond and helpful in finding a solution. This level of attention to detail and care for their customers is truly unparalleled.

All things considered, I definitely recommend 10Tradefx to anyone looking for a great trading platform that offers a wide range of features, high security, and excellent customer service. Give it a try and see for yourself!
10TradeFx Review: Exceptional Trading Experience with Reliable Customer Service and User-Friendly Interface
10TradeFx provides an exceptional trading experience for both professional traders and newcomers in the financial trading market. With this platform, traders can easily access the most accurate signals for maximum investment success. One of the standout features of 10TradeFx is its exceptional customer service. The support team is always available to quickly address any issue or concern, and they consistently provide efficient solutions.

In addition to its reliable customer service, 10TradeFx also boasts a user-friendly interface that enables traders to navigate their accounts and receive trades with ease. Beginners who may be intimidated by the complex nature of financial trading will undoubtedly find this platform to be user-friendly and straightforward.

Overall, 10TradeFx provides traders with a top-of-the-line trading experience that is truly detrimental to their financial gains. Whether you are a seasoned trader or a newbie to the world of financial investments, 10TradeFx provides a reliable platform that is designed to maximize profits and simplify financial trading. With its top-notch customer service and user-friendly interface, the 10TradeFX trading platform is definitely worth checking out!
A User-Friendly Trading Platform with Excellent Service: My 10Tradefx Review
If you're looking for a trading platform that offers a great user experience and excellent service, then 10Tradefx might just be the one for you! This platform is incredibly user-friendly, and I love that it's suitable for both experienced traders and those who are new to the game. Whether you're an experienced pro or just starting out, you'll find everything you need on this platform.

One of the things that really stood out to me about 10Tradefx is the way they handle profit and loss. It's so easy to understand and track your performance, which is exactly what any trader would want. I find this feature to be incredibly helpful, as it enables me to make informed decisions based on actual data.

What's even better is that 10Tradefx is constantly improving and developing its platform to better suit the needs of its users. The team behind this platform is committed to providing the best possible experience, and it really shows.

As someone who is passionate about trading and always on the lookout for ways to improve my skills, I highly recommend 10Tradefx. It's perfect for beginners looking to dip their toes into the world of trading, and it's also ideal for experienced traders who want a platform that's easy to use and offers great features. So, whether you're just starting out or you're a seasoned pro, 10Tradefx is definitely worth checking out!
Unbeatable User-Friendliness and Exceptional Support - My 10tradeFX Review
As a novice trader, I spent a considerable amount of time researching various platforms to trade on. It was critical for me to find a reliable and trustworthy trading medium that would allow me to learn, grow, and make a profitable financial decision. After much contemplation, I stumbled upon 10tradeFX (10tradefx.com), and to be honest, I was skeptical at first, but I eventually decided to take the plunge.

After using the platform for a while, I must say that I'm thoroughly impressed. 10tradeFX stands out amongst the other platforms I have explored in terms of user-friendliness, convenience, and responsive customer support. The platform is intuitive and easy to comprehend, even for a beginner like me. The layout is organized, clean, and uncluttered, enhancing the overall user experience. The platform also offers a wide range of online courses and educational materials, which helped me master various trading skills.

What truly set 10tradeFX apart, however, was the exceptional customer support I received. Whenever I encountered a problem or had any queries, their support staff would respond promptly and offer clear and concise explanations.

In conclusion, I highly recommend 10tradeFX as a trading platform for both novice and seasoned traders. It is reliable, secure, user-friendly, and equipped with the necessary tools and resources to help you succeed. Thank you for your excellent service!
10tradeFX: A Remarkable Broker for Traders of All Levels with Exceptional Customer Service
I must say that 10tradeFX is simply amazing. They have got all the characteristics that one would look for in a good broker, and even more. As the world of trading is constantly evolving, it's essential to have a broker that keeps up with the pace, and that's exactly what 10tradeFX does. I have been with them for some time now, and I must say that their services are simply outstanding.

One of the things that impressed me the most about 10tradeFX is how efficiently they attend to their clients' needs. They don't wait for you to ask; instead, they anticipate what you need and provide it to you even before you mention it. This level of customer service is rare, and it's quite refreshing to encounter it.

Another impressive aspect of 10tradeFX is the range of options they offer to all traders, regardless of their level of experience. Whether you are a newbie or a seasoned trader, you can be sure that you'll find everything you need on their platform. They offer top-notch trading tools and resources, as well as innovative features that make trading more accessible and enjoyable.

In addition, I have found the staff at 10tradeFX to be friendly, knowledgeable, and always willing to help. They take the time to listen to your concerns and provide practical solutions to any challenges you might be facing. Furthermore, they are always available to address any questions you might have, which makes the overall trading experience more enjoyable.

Overall, 10tradeFX is a broker that has exceeded my expectations. They are innovative, reliable, and genuinely care about the success of their clients. If you're looking for a broker that delivers on all fronts, then look no further than 10tradeFX. Their impressive track record speaks for itself, and I highly recommend them to all traders, whether beginners or experts.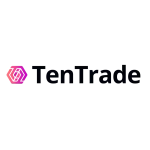 10tradeFX

contacts
We are here to help
A 19-year track record of successfully managing customer reviews
Our team of experienced professionals handles each review with individual care
Honest and unbiased reviews
Last but not least, all our services are absolutely free