I Will Teach You To Be Rich Customer Reviews
10
Rate your recent experience
Pros and Cons of I Will Teach You To Be Rich: A Review Breakdown
I Will Teach You To Be Rich has received overwhelmingly positive reviews from customers and critics alike. Many customers have praised the website's clear and practical financial advice, with some reporting significant improvements to their bank accounts after following the guidance provided. Users also appreciate the site's user-friendly platform, which makes navigating and accessing content a breeze. Critics have similarly praised the website, noting its unique and effective approach to personal finance education. Overall, I Will Teach You To Be Rich is a valuable resource for anyone looking to improve their financial situation, and is highly recommended by both users and critics.
Transform Your Finances with "I Will Teach You To Be Rich": A Game-Changing Review
As someone who struggled with managing their finances for years, coming across I Will Teach You To Be Rich was an absolute game changer. Not only did I purchase the book, I also signed up for the mailing list, watched the featured videos, and even invested in the Success Triggers program. And let me tell you, it was well worth it.

Ramit's approach is refreshing and straight to the point - no fluff or vague advice. He provides actionable steps and real-world examples to help you turn your financial situation around. Personally, I went from living paycheck-to-paycheck to having a stable marriage, a paid-off car, minimal debt, automated finances, and a six-figure career. I even used Ramit's guidance to coach my husband through his last income negotiation.

What I appreciate most about Ramit's work is that it covers topics that my parents never taught me - such as investing, negotiating salaries, and understanding credit cards. The advice is straightforward and approachable, making it easy to understand and apply. I am so grateful for the transformation his teachings have brought to my life and highly recommend I Will Teach You To Be Rich to anyone wanting to take control of their finances.
I Will Teach You To Be Rich: The Ultimate Course for Financial Success and Personal Growth
I would highly recommend checking out I Will Teach You To Be Rich (iwillteachyoutoberich.com) if you're interested in learning how to achieve financial success and personal growth. I have personally enrolled in Ramit's Dream Job and Success Triggers programs, and they have truly exceeded my expectations. The level of education provided is outstanding, and Ramit's attention to detail is second to none.

What really sets his courses apart from others is his ability to identify the root of any problems, he knows what is holding us back, and expertly guides us through any challenges we may be facing. Rather than just throwing facts and information at you, Ramit delves deeper and applies his own personal experiences to the course.

One thing that I found particularly interesting is the cultural aspect. Understanding how our culture affects our decision-making processes, lifestyles, and approach to success is not often discussed. However, Ramit's unique cultural background provides him with a level of understanding and compassion that is truly unmatched.

Overall, I would not hesitate to give I Will Teach You To Be Rich a 100% 5-star rating. Whether you're looking to improve your financial situation or achieve personal growth, Ramit has got you covered, and I would highly recommend this course to anyone. It's truly an investment in yourself that will pay off in the long run!
Smooth experience with I Will Teach You To Be Rich - Review of Earnable Live & Customer Service
As a long-time subscriber of I Will Teach You To Be Rich (iwillteachyoutoberich.com), I recently made my first purchase of Earnable Live. My experience with the program was fantastic, but it all started with my interaction with Jonathan back in March. After responding to one of Ramit's emails, I had the opportunity to speak with Jonathan about the programs. Although I didn't join Dream Job or Earnable at that time, I was impressed by his willingness to take the time to speak with me.

Upon my return from a trip, I had the pleasure of working with Kitty to switch my payment method from monthly to pay-in-full for Earnable Live. She was attentive and answered any questions that I had, making the process seamless and stress-free.

The process for becoming a student was also incredibly smooth. I appreciated that there were no questions or issues. I was able to enroll without any difficulties.

While I understand that Ramit's sales pages are long for a reason, I wish that the enroll button was higher on the page. I already knew that I wanted to enroll and found myself scrolling down the page to get to the button.

Overall, my experience with I Will Teach You To Be Rich has been positive and I look forward to continuing to learn from Ramit and his team.
I Will Teach You To Be Rich" by Ramit Sethi: A Game-Changing Book for Financial Success & Motivation
I recently had the pleasure of listening to Ramit Sethi's book "I Will Teach You To Be Rich" on Audible, and let me tell you, it has completely changed my financial game. The valuable insights and expertise provided by this book have motivated me to take action towards better managing my finances. In fact, I have already taken several steps towards my financial goals, including opening high interest savings accounts, automated TFSA investing accounts, and even getting new visa accounts with better points rewards.

And the best part? I am now excited to continue implementing all of the valuable knowledge I have gained from this book. One of my most recent successful accomplishments was coming up with the idea of an 8-week fitness challenge. Although this may not be a groundbreaking concept, I was able to pitch it to two local mom groups I am part of, with a collective membership of approximately 2,000 individuals. Within only an hour of posting about it, I had 50 people express interest in joining!

Thanks to Sethi's book and his teachings, I am now equipped with the knowledge and confidence I need to turn this idea into a successful business venture. His insights have truly sparked a newfound passion within me, and I can't thank him enough for the impact he has had on my life. I am excited to see where my newfound business ventures take me – and I have Ramit Sethi to thank for it all.
Transform Your Career and Salary: My Life-Changing Review of I Will Teach You to Be Rich
I Will Teach You to Be Rich has transformed my life by helping me understand that my value in the workplace is not solely dependent on my job title or years of experience, but rather my ability to perform at a high level. This revolutionary concept led me to take charge of my career and seek the compensation I deserved.

Initially, I was earning about $46K per year in my job. However, after learning from the promotion and raise content on I Will Teach You to Be Rich, I dug deeper into my worth as an employee. To my surprise, I discovered that I was performing at a level that was equivalent to someone earning $80K in my market! This realization prompted me to ask for a raise and present my case to my employer.

To my delight, I received a $15K increase within just 6 months. While it did come with a promise of another $15K raise in another 6 months, I was slightly dubious at the time. Nevertheless, I continued to excel in my work and deliver high-quality results.

In just 3 short months, I was offered another job at a different company where I was able to earn $85K annually, without having to perform as much. This was a significant jump from my previous job, which had already increased in compensation due to my use of the strategies on I Will Teach You to Be Rich.

Fast forward to present day, I am now earning a 6 figure salary and loving my new job. I Will Teach You to Be Rich has been an invaluable resource in helping me attain the financial freedom and success that I deserve. I would highly recommend this platform to anyone looking to up their personal finance and career management game!
Impressed with IWT Customer Service & Excited to Dive into Earnable Course
I recently had the pleasure of interacting with the IWT team while attempting to purchase Earnable from their website, and I must say I was thoroughly impressed with the customer service I received. Being from India, I faced difficulty in completing my payment using my credit card due to restrictions on international transactions. However, with the help of Jonathan from the team, I was able to navigate through the process seamlessly, and my payment went through without any further issues. The level of dedication and professionalism displayed by the IWT team was truly remarkable, and I couldn't be more grateful.

I have been following Ramit's work through his email newsletters for the past eight years, and I must say his advice has been a game-changer for me. Initially, I was keen on joining Earn1k, but with my work schedule, a small child, and some personal health issues, I couldn't pursue it at the time. However, I recently cashed in on an investment made a decade ago, and I jumped at the opportunity to buy Earnable (sadly, I couldn't afford the Live version, but hey, baby steps!). Although I have been unable to dive into it just yet, I am eagerly looking forward to working through the course material as soon as life settles down a bit.

Despite being currently unemployed, I am determined to achieve my financial goals and build a successful six-figure income stream. As someone who has benefitted immensely from Ramit's wisdom in the past, I have supreme confidence in him and all the courses that he offers. I know that Earnable will equip me with the tools, knowledge, and insights required to achieve financial freedom and create the life of my dreams. I am convinced that Ramit's expertise, combined with my hard work and dedication, will help me reach my desired destination.

Overall, I am extremely satisfied with my experience with IWT and look forward to working with them in the future. Someday, I will make sure to thank Ramit properly for all the value he has brought into my life. If you want to take control of your finances and become a master of your money, look no further than I Will Teach You To Be Rich - you won't be disappointed!
Transform Your Finances and Your Life with I Will Teach You To Be Rich
I have recently had the pleasure of exploring the website, I Will Teach You To Be Rich (iwillteachyoutoberich.com), and I must say that the material is truly amazing. Ramit Sethi has created a platform that is chock full of valuable takeaways that can help individuals realize their potential and succeed in their careers and businesses.

Personally, I have been using Ramit's teachings for years and have seen tremendous growth and success. Through his guidance, I have been able to elevate my career from making only $20 per hour to now charging $75 per hour in my own business. In fact, I made over $30,000 in just 5 weeks this August/September alone. While I did put in a lot of hours, the return on my investment of time and effort has been incredible.

That being said, I must address a unique challenge that I face - ADHD. This is not a challenge that everyone may have to deal with, but for individuals like myself, it can be difficult to implement the teachings that we learn. It's one thing to read Ramit's material and learn about the strategies and techniques, but it's another thing entirely to apply them in our daily lives.

Despite this challenge, I am still confident that the material on I Will Teach You To Be Rich has the power to change lives. If you are able to bridge this gap between learning and implementation, you can achieve extraordinary outcomes in a relatively short amount of time.

There is a quote by Calvin Coolidge that I believe sums it up perfectly - "Few men are lacking in capacity, but they fail because they are lacking in application." If you are motivated and willing to put in the work, I highly recommend checking out I Will Teach You To Be Rich - it just might change your life.
Mental Mastery Review: Life-Changing Results in Motivation and Productivity
Before discovering Mental Mastery, I felt stuck in my internship and lacked the motivation to even get out of bed in the morning. I knew I needed a change and that's why Ramit Sethi's program stood out to me. After just a short time in the program, I am blown away by the results.

One of the biggest things that helped me was the "From Hot To Cool" technique which has allowed me to stay calm and collected even in the most stressful of situations. My environment can be really overwhelming, but with Ramit's guidance, I feel equipped to handle whatever comes my way.

I am currently working on outreach to create a successful author's platform and Ramit's advice to take more swings and seek out hard work has been a game changer. Instead of writing just one pitch per week, I am now writing 10 and have already been offered three opportunities to submit guest posts on highly respected blogs. I couldn't be more thrilled with the momentum I've built.

One of my favorite lessons from the program was about embracing your quirks and being proud of what sets you apart from others. This has allowed me to ask the people around me what makes them unique and share my own quirks in a safe and comfortable way. It's been a bonding experience and has helped me feel more connected to those around me.

Not only have I applied this program to my professional life, but I've also seen a major change in my personal life. I've started using Ramit's methods for motivation and productivity to shift my focus from emptying my inbox to actually completing projects. It's been so liberating to see tangible progress and I am excited to continue applying these skills to other areas of my life.

I am not finished with the course yet, but I can already say with confidence that Mental Mastery is a must-try for anyone struggling with motivation, productivity, or self-doubt. If you're willing to put in the work, the results are truly life changing.
A Game-Changing Program: My Review of I Will Teach You To Be Rich
I am pleased to share my thoughts on the I Will Teach You To Be Rich program offered by iwillteachyoutoberich.com. I have enrolled in several courses from Ramit Sethi and found them all to be extremely valuable. His book and newsletter emails were already helping me greatly, but I needed more intense help because I was struggling with my career transition. That's when I decided to enroll in the Dream Job program, which turned out to be an excellent choice.

The Dream Job program provided me with invaluable knowledge and guidance on how to get laser-focused on finding the right opportunities, without getting overwhelmed in a sea of choices. I also learned how to connect with insiders who work in my desired field, how to revamp my resume to showcase my strong points, and how to ace interviews. And, just as importantly, I learned how to negotiate my salary and landed a role that was perfect for me, with a 15% pay raise and remote work.

A few months later, I decided to invest in the Top Performer Package, which includes Success Triggers, Finisher's Formula, and 50 Proven Email Scripts. Success Triggers helped me pin down the areas where I needed to expand my mindset, break down barriers, and create growth opportunities. The interviews in Finisher's Formula were simply outstanding, and I bought the interviewee's book as a result. I've always struggled with procrastination, and I often struggle to complete projects and reach my goals. However, the Top Performer Package already helped me lose a few pounds (one goal is to lose 15 lbs) and start making real progress on projects that were once put aside.

Finally, the 50 Proven Email Scripts have been a game-changer for me in terms of work projects. I was struggling for months to get a vendor representative to respond to my inquiries, even when high-level leaders reached out. I was able to take over the vendor communication and get a response within 2 days - and to schedule a meeting the same week! I am astonished at the results that I am already seeing from this program.

Overall, I highly recommend the I Will Teach You To Be Rich program to anyone looking to grow professionally or personally. The level of expertise and knowledge shared in these courses is truly exceptional, and the advice is practical, actionable and effective. If you're considering enrolling, I urge you to do so - you won't regret it!
How Ramit's Teachings Revolutionized My Career Trajectory and Financial Freedom
I cannot recommend Ramit's website, iwillteachyoutoberich.com, enough! Ramit has been an incredible help to me throughout my career journey, providing both free and paid material that have positively impacted my life in immeasurable ways. From struggling to find my career path back in 2013, I am happy to say that I have come a long way since then, and so much of my success is owed to the advice, tactics, and strategies that Ramit has shared.

Before coming across Ramit's teachings, I was stuck in an hourly position with poor commission plans and was deep in debt. However, after devouring his book, I knew that I needed to change my life's trajectory, set up a debt payoff plan, and automate my finances. I also invested in some of his online courses, such as Success Triggers, and continued to advance my interviewing and sales skills gradually. It was not long before I landed my first full-time salaried job with benefits, with a $40k base, and an ~$55k OTE.

A few years down the line, and I have more than surpassed my initial goals thanks in part to Ramit's teachings. Through his career advice, I was able to snag two coveted sales roles that each offered progressively better pay. In 2022, I am so proud to say that I am earning six figures annually and received an incredible $55k bonus for Q4 in 2021. Who would have thought that this used to be my yearly salary? My dedication and hard work have paid off, and I am grateful to have found Ramit's advice so early on in my career.

I recently landed my dream job and found The Briefcase Technique to be invaluable in setting me apart from other candidates. It exudes the message of "Top Performer," and it has been foundational to my sales strategy as well. I have even been successful in impressing my colleagues and have been recently offered a position on the largest client account at my current company. This move into a higher-level position is such a milestone in my career, and I owe it in part to Ramit's actionable advice.

I am now on track to break into the $400k+ earnings bracket, and I couldn't be happier with the progress I have made in my career. There is still much to achieve, but I know with Ramit's help, I will continue to succeed. To anyone looking to level up their career or finances, I wholeheartedly recommend exploring Ramit's teachings on iwillteachyoutoberich.com. Thank you, Ramit, for the information you have provided, and for inspiring me to take action to change my life for the better.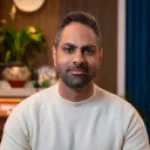 I Will Teach You To Be Rich

contacts
We are here to help
A 19-year track record of successfully managing customer reviews
Our team of experienced professionals handles each review with individual care
Honest and unbiased reviews
Last but not least, all our services are absolutely free