Wescom Credit Union Complaints & Reviews
Sort by: Date | Popularity
I just want to let people know that Wescom isn't a great bank to work with, especially if you have any type of loan with them. Here's why: When I lost my job, I let them know immediately to try and work something out, asking if I could skip a payment and pay the interest only so that I could float a month while I was searching for and acquiring a new job. What'd they tell me? "There's nothing we can do." On top of THAT, if you're 30 days late on your account (or more), they WILL lock you out of your account, making it harder for you to pay off your loan, get account...
I have used Wescom Credit union for at least 10 years and am a Signature Member. Well, in the past couple of months they have literally stolen hundreds of dollars from me. When you use your ATM card somewhere and there's no money in your bank it will decline? Usually, this is what happens. Well, not anymore. They will take the money out and pay for it, for instance a $4 coffee at Starbucks, then turn around and charge $30 for it!!! No, you will not get your money back, it's an obvious mistake on YOUR part for opting in to some overdraft something or other which if you don't read...
If you don't use ALL of their services from their Signature Points feature they charge you a monthly fee of $5.00. At least most banks charge their monthly fee for reasonable things that have to do with your account and NOT because you have to reluctantly use services you don't want just to save your $5.00 a month that you may desperately need. So, because I don't need all of their services I am saying bye bye to Wescom. HEY WESCOM, you can take your Signature Points and go *&@! yourself!
I have had a domnant checking account and personal line of credit with Wescom. I have not used it in several years. Today I was notified by a credit card company that my line of credit was being dramitically reduced due to a delinquancy reported to TransUnion. I contacted Wescom and learned that a few months ago, they had started charging $5/month to have a checking account. They say that they notified me by letter at an old address. (I had not updated my address because I was not using this account.) As charges accumulated, they transferred the balance to my personal line of credit and when I...
I tried to use my Wescom Visa Gold card (that I have held for 14 years!) the other day only to be told it was expired. When I called Wescom to find out why I still had not received the new one, they informed me that they had closed the account! They claim they hold the right to close an account for any reason. I told them they have to NOTIFY me! They claimed they sent me a letter w/ a particular date. When I dug up the last statement I had just received, it was dated AFTER this supposed letter...yet, oddly enough, did NOT reflect ANY changes to my account! You would think it would state the...
My Dad has a personal loan, mortgage and car loan with Wescom Credit Union. His house is currently in foreclosure so he has not made the payments. He has been making the payments on his car loan well he was co signer on my little brothers bank account and when my brother got paid the bank took all my brother's money and applied it to my Fathers debt's. Then as if that was not bad enough the money my dad was paying to his car payment the were applying to his personal line of credit and the came and repossessed my fathers car last night.
Recently Discussed Complaints
Consumer Tips & Tricks
Worst rating
Subjects of Wide Speculation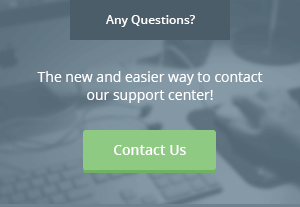 Latest News & Stories
Stay Away
Latest Questions
Latest Groups
Today's Mess-Up Photo