Veterans Administration Complaints & Reviews
Sort by: Date | Popularity
13 July, 2016 My VA doctor just retired, which stinks because I liked her a lot, she had finally got my pain under control. I injured my lower back (L-4-5 discs) in 2001, my arches (plantar fascitis), my shoulder (damaged cartilage), and my elbows (tendonitis) while training (active duty) in the Army, I served another two years before being medically discharged for the injuries. I've been in the VA system since 2004 and was finally rated at 80% disabled after fighting them for about 10 years. I've been prescribed pain medication through the VA for about ten plus years now and it helps me to keep...
Hello. My name is Paul. I am 55 and I served in the U.S. Marine Corps in the '70's. In 1977, while on active duty, I was injured and broke my right femur. I was stationed at Parris Island and was brought to the Beaufort Naval Hospital. At that time, they did a surgery to insert a 42 cm rod inside the femur. To do this, they did a surgery on my right hip in order to drill a hole in the top of the bone and they also did a surgery on the side of my right leg in order to make sure that the bone was set properly. I was released from active duty on schedule and honorably discharged, not...
I had a sigmoid done in November of 2000, the doctor that performed the procedure burned a large hole in my rectal wall while removing a cancerous polyp. VA admits no wrong doing on their part.
VETERAN NEGLECT AND ABUSE My name is Mark Hoggan, I would like to say a few words on the neglect and abuse of Veterans by the Veterans Administration Hospital. I recently went to my local VA Hospital in Salt Lake City and after telling my story to them I was diagnosed as suffering from "Depression". I was actually depressed and considering suicide. This much is true. I like many other people in America really do suffer from "Depression" I was then sent to the Psychiatric Ward of the hospital and was kept there for 2 weeks, because I was suicidal and suffering from...
I was diagnosed with "inflammation of the bone" in my feet. I was given some salve that does nothing and some insoles. I also have poor circulation of the legs and back problems. By not being treated, they have gotten worse so that I spend about 18 to 20 hours a day in a chair. Partly because I can not walk and partly because when I do walk, I have to walk on my heels only which causes problems in my back which prevents me from laying down to sleep. My primary care physician has refused me an appointment with a Podiatrist and refused any other treatment. Calls and emails to the...
Recently Discussed Complaints
Worst rating
Subjects of Wide Speculation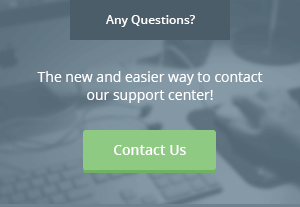 Latest News & Stories
Stay Away
Latest Questions
Latest Groups
Today's Mess-Up Photo